Chainmaille Fun for All or How to put your children in chains without landing in jail!
The girls showed no restraint while creating some cool jewelry with the super fun kits we are sharing with you today, Linkt Craft Kits by the amazing Rebeca Mojica. These chainmaille jewelry kits make all sorts of jewelry in so many colors. There are quite a few Linkt Craft Kits to make, we tried 3 of them.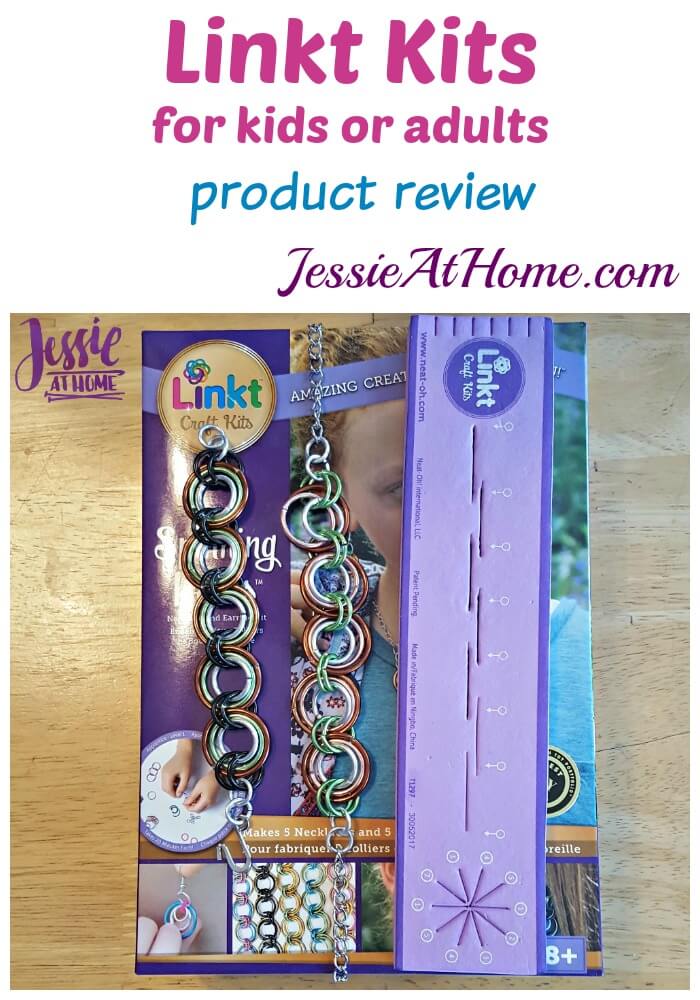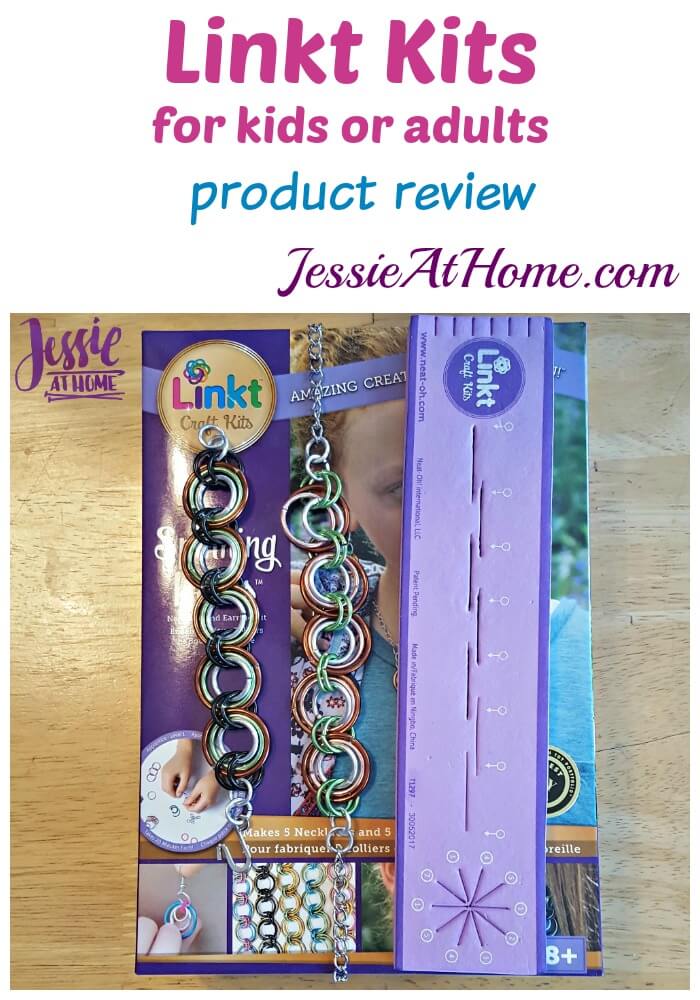 The products reviewed in this post were provided by Linkt Craft Kits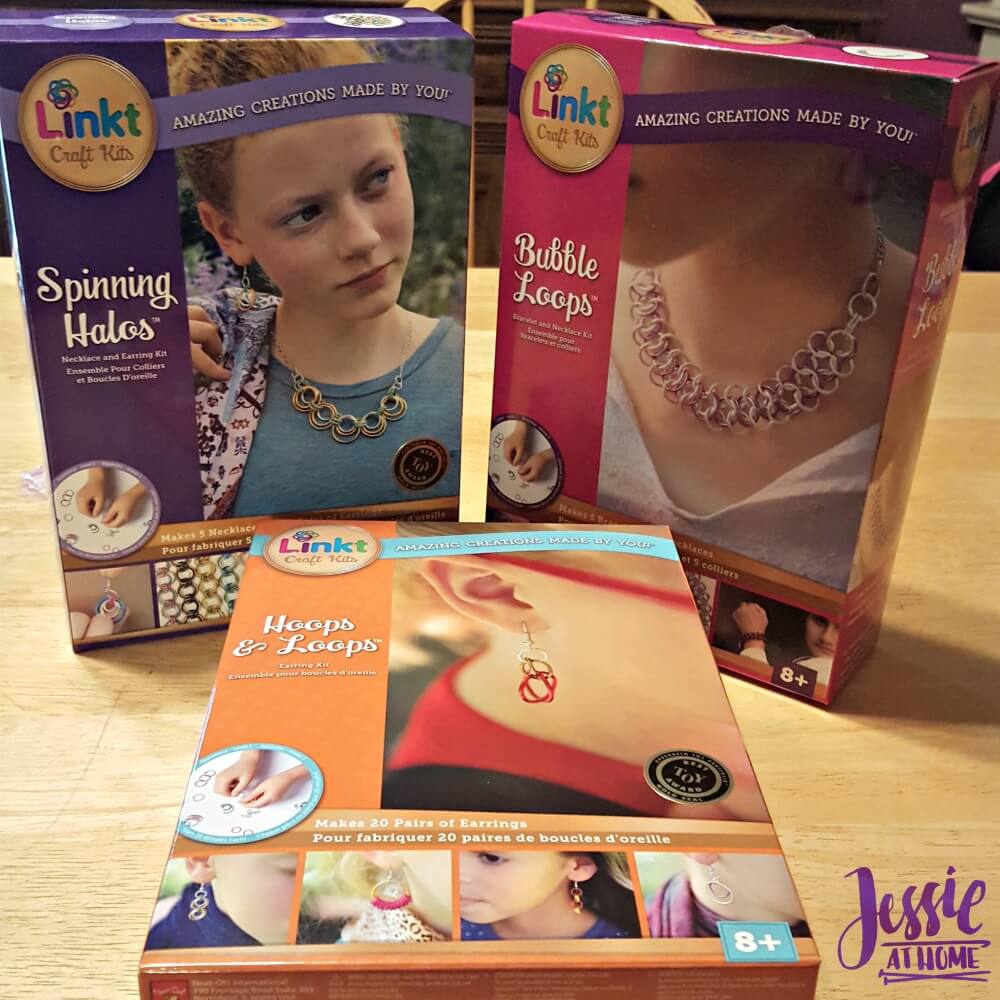 We tried out 2 of the Spinning Halos kits and 2 of the Bubble Loops kits (one of each for each girl) and 1 Hoops & Loops kit. Each kit includes everything you need to make a LOT of finished items. No pliers are needed as the loops can be opened and closed by hand. Be sure to read the instructions and open and close them correctly. The instructions are easy to follow and are full of pictures, so even the little one struggling to read can still follow along.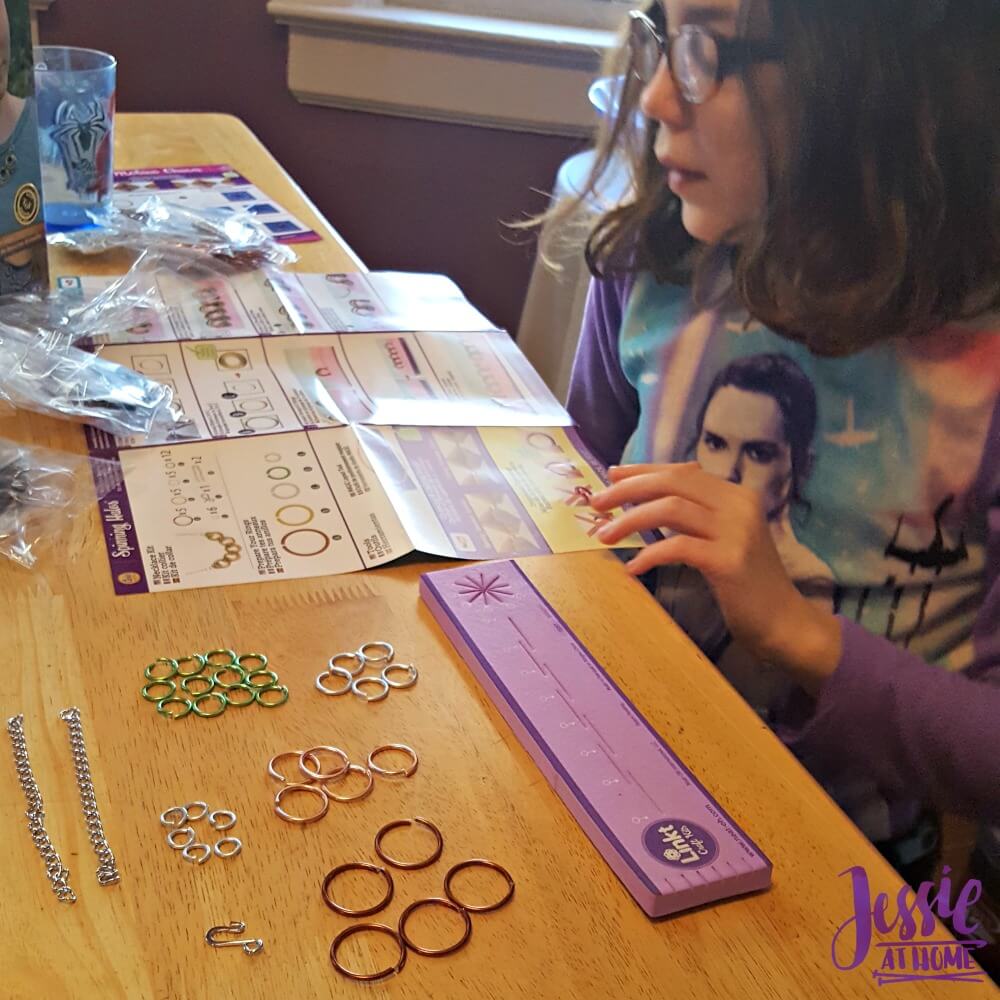 The girls started out with the Spinning Halos kit and they both made necklaces to start. There are multiple colors of each size ring, so you don't have to make the colors listed in the instructions. The pictures of the supplies needed for each project include true to size ring pictures, so you can lay your rings on the instructions to be sure you have the right size.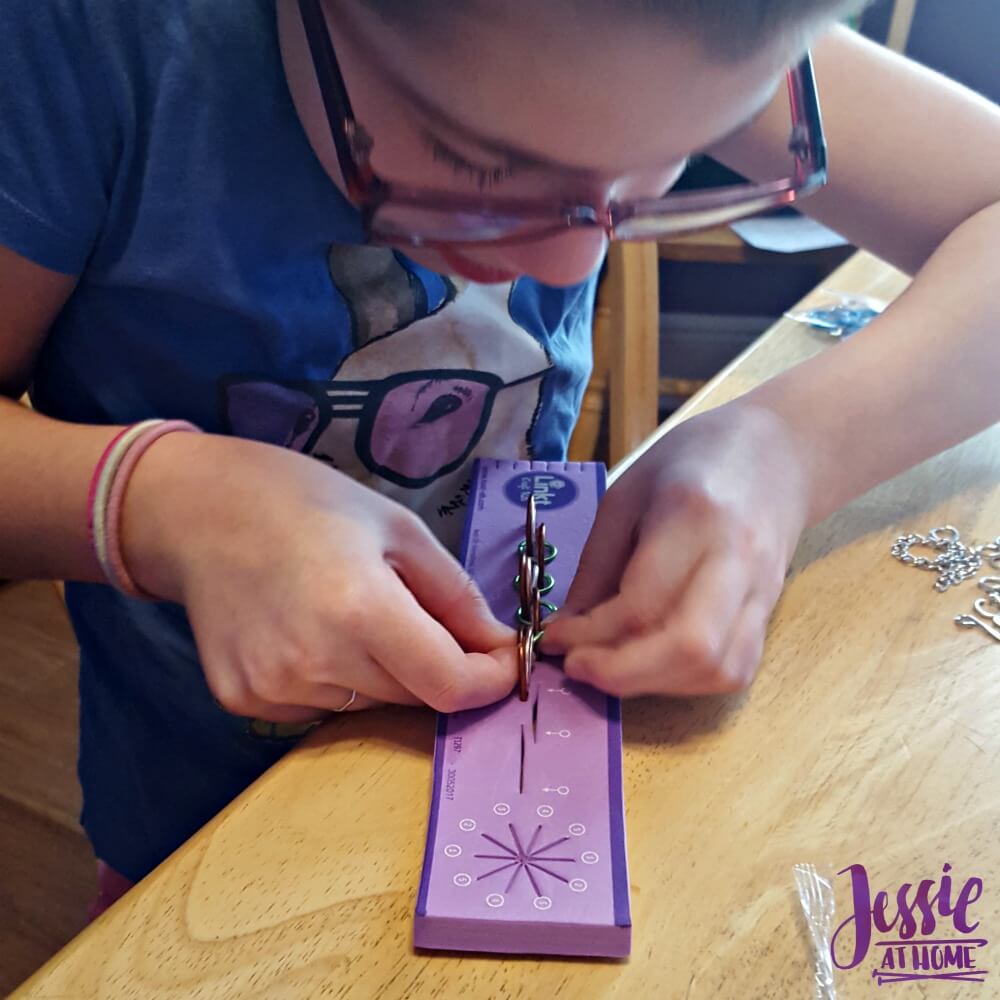 The kits include mats to build the projects with that have slots to hold your rings as you work. The mats make construction much easier.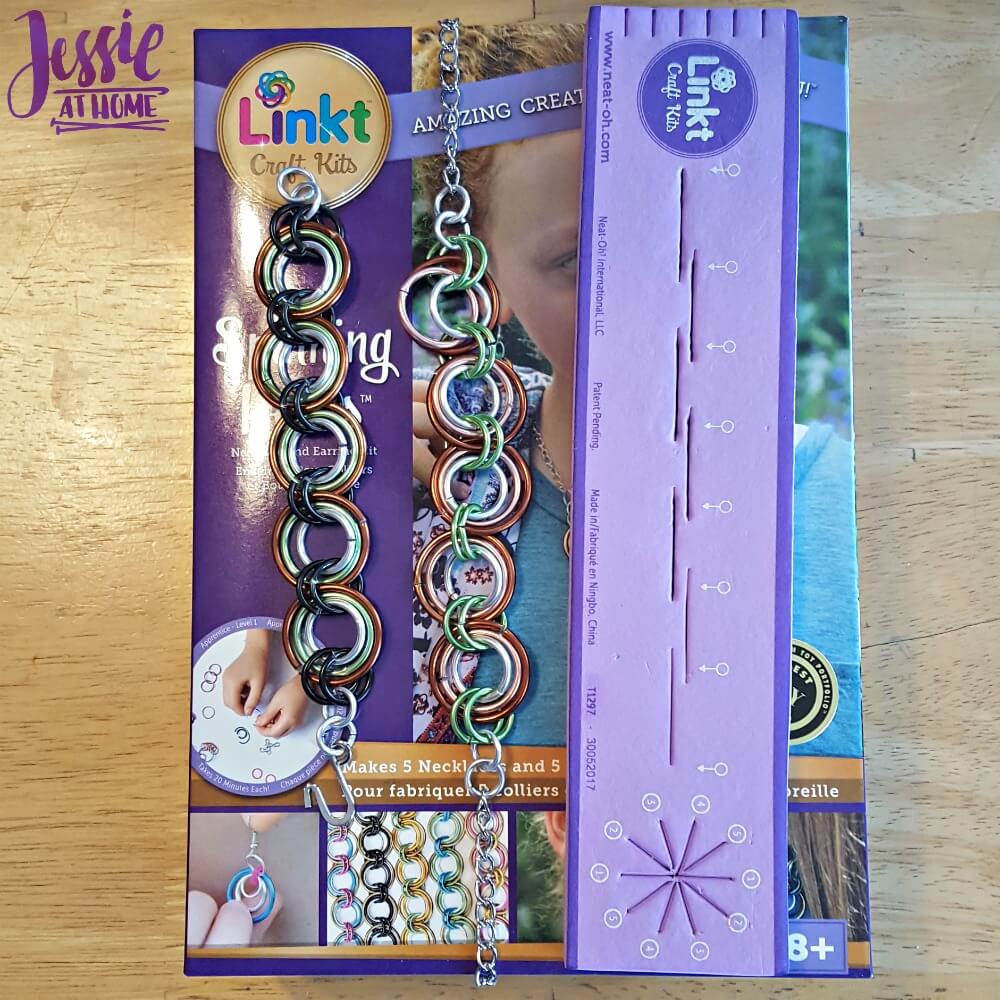 Here we have the necklace and bracelet that Vada made with the Spinning Halos kit. She still has plenty of supplies left to make several more.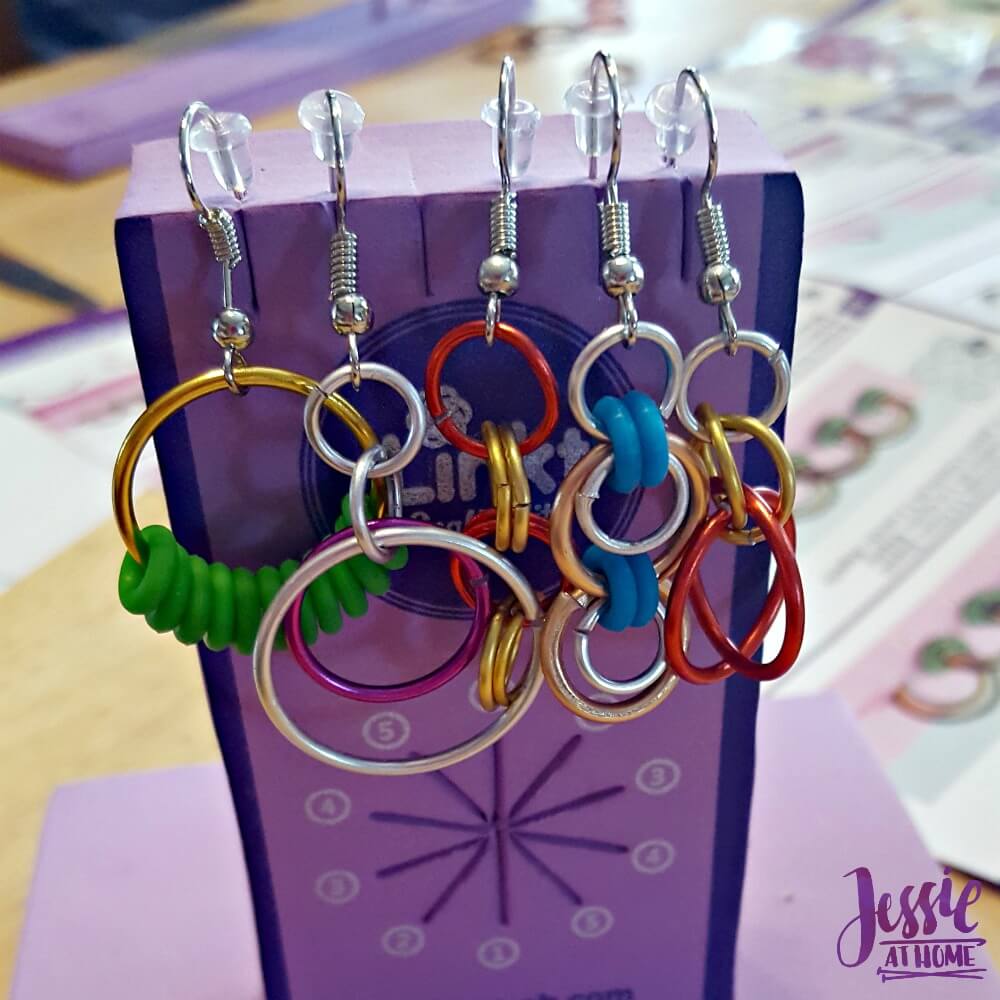 While they were making necklaces and bracelets, I made earrings with the Hoops & Loops kit. Here you can see one of each of the 5 kinds of earrings that can be made with the kit. I did learn that longer nails are not the best when making these. I probably needed to trim them anyway!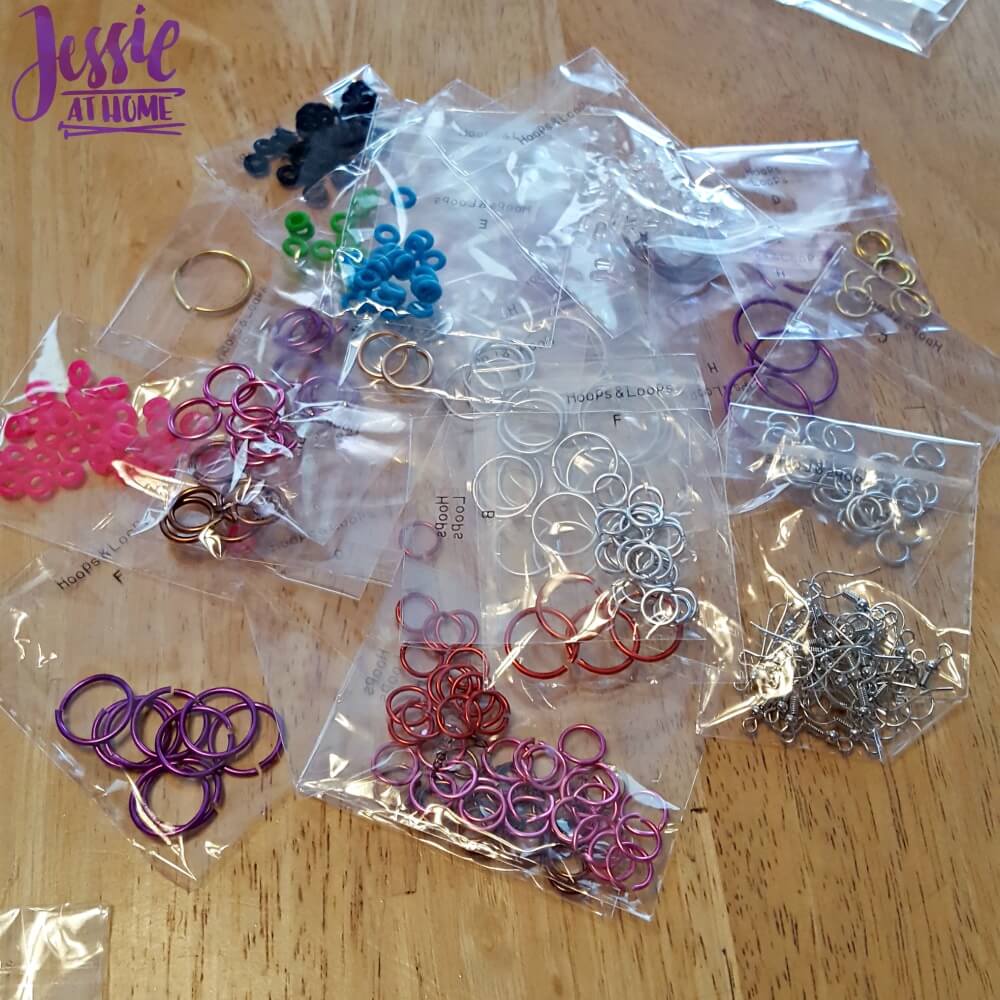 After making 1 set of each kind of earring in the kit, I still had all these supplies left. Can you imagine how many earrings I can make!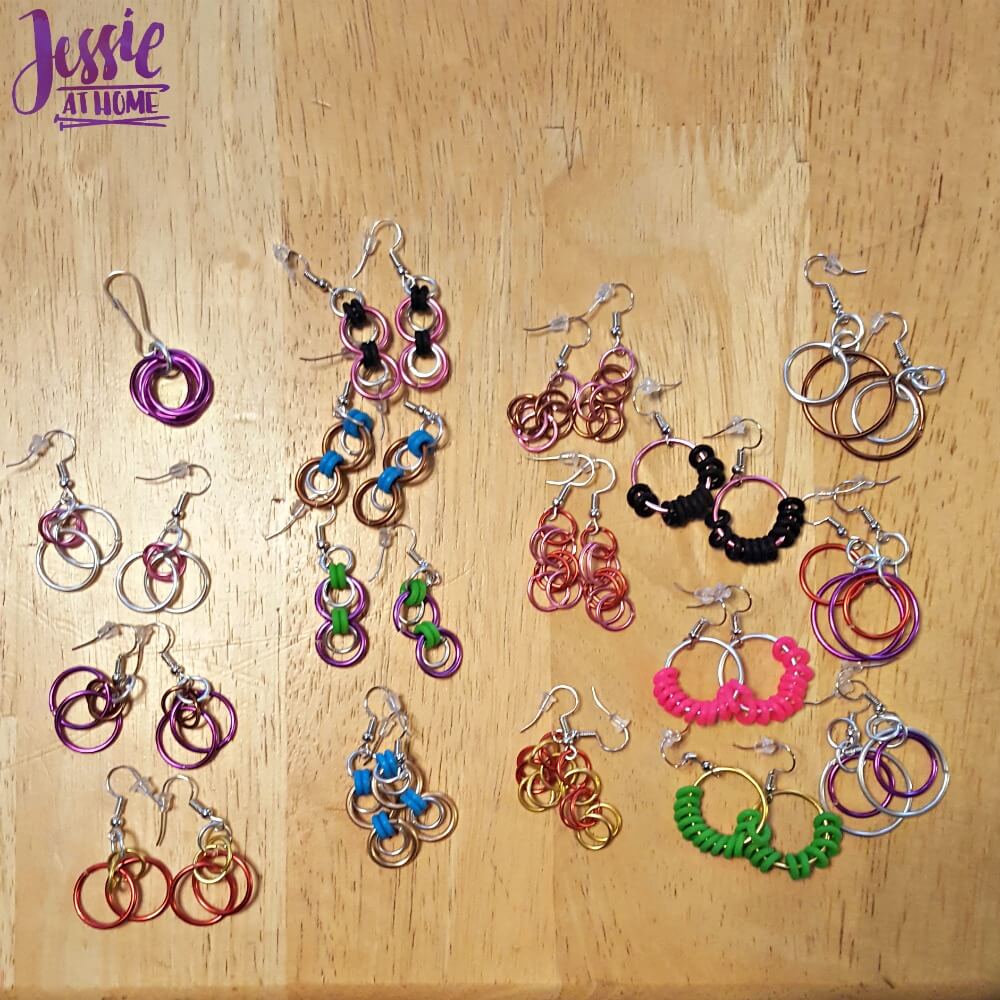 OK, I may have gotten a little happy making the earrings, but it was so much fun, and they are so pretty. I have a bunch of cool gifts for when I need them now. Plus, I STILL have more supplies, so I can make even more earrings. Like I said, Chainmaille Fun for All, including me, thank you Rebecca and Linkt Craft Kits.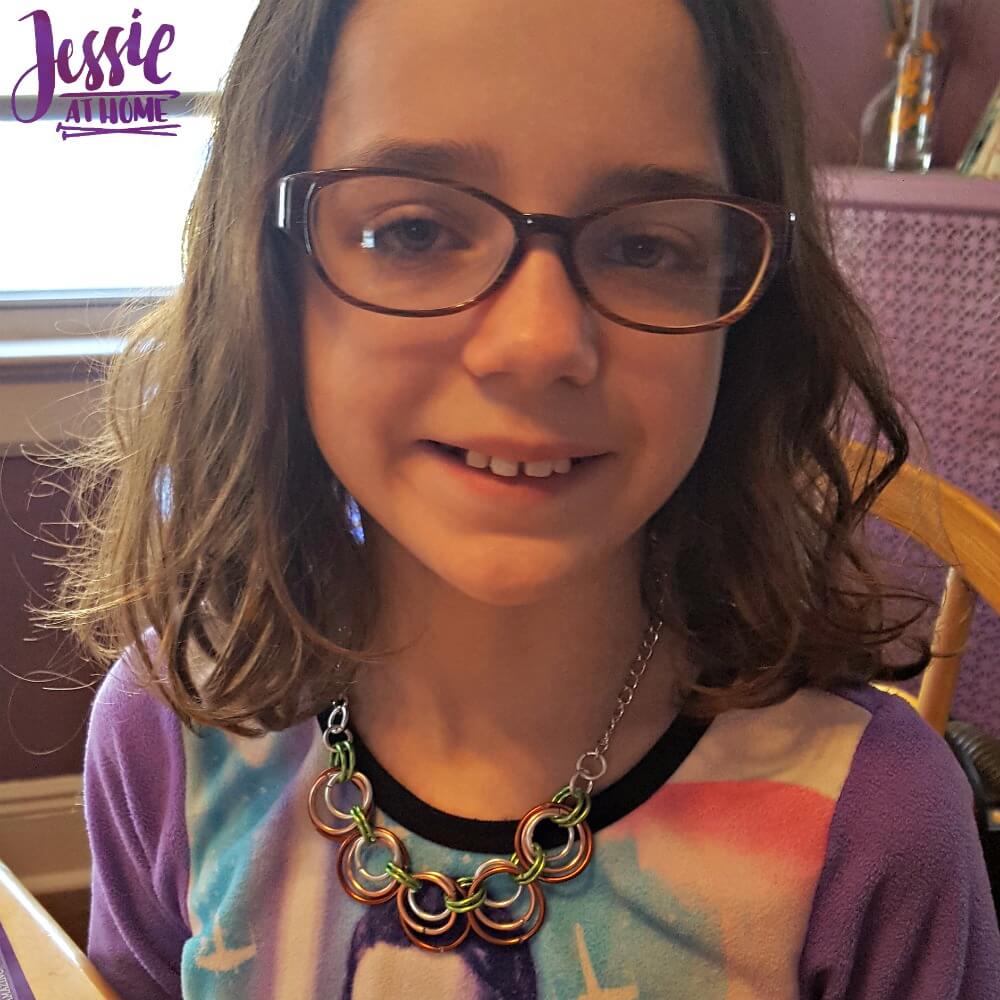 Here is Vada in her Spinning Halos necklace. This is what she has to say about the kits:
"It was really, really, really fun, even though it was slightly challenging. I think it was my favorite activity so far. I like that you could choose which colors you wanted. I going to make some for my friends, just like you mom." ( I gave her a piece of chocolate cake after she said that, be still my beating heart!)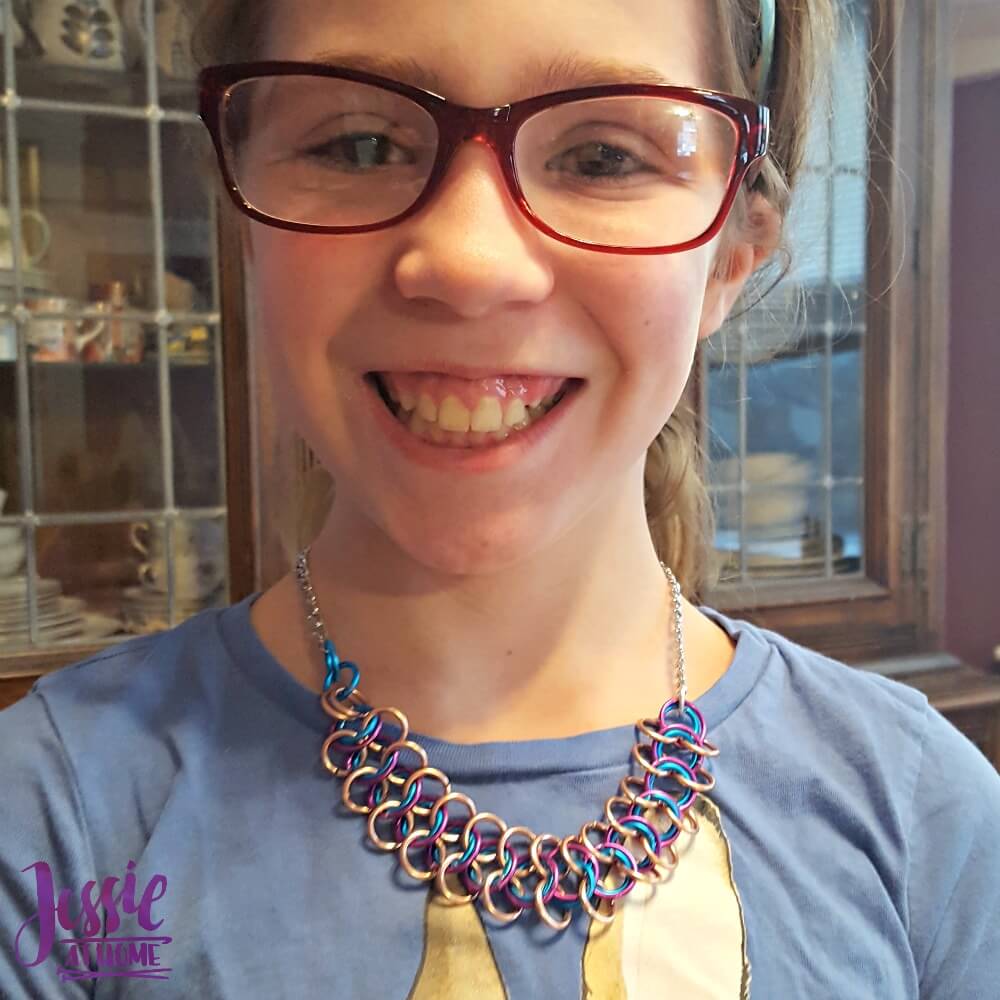 Here is Kyla in her Bubble Loops necklace that she made. This is what she has to say about the kits:
"I really loved it since you could pick your own colors and there were many things you could make. I loved all the kits I got to do so much. I think I'll make some for other people with the jewelry that I can now make." (Kyla got cake too!)
Chainmaille fun for all indeed!!! (and cake too)
You can get these kits and more from Amazon HERE. You can also find videos to help you along HERE. You can follow Linkt Craft Kits on Instagram HERE.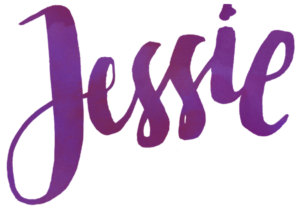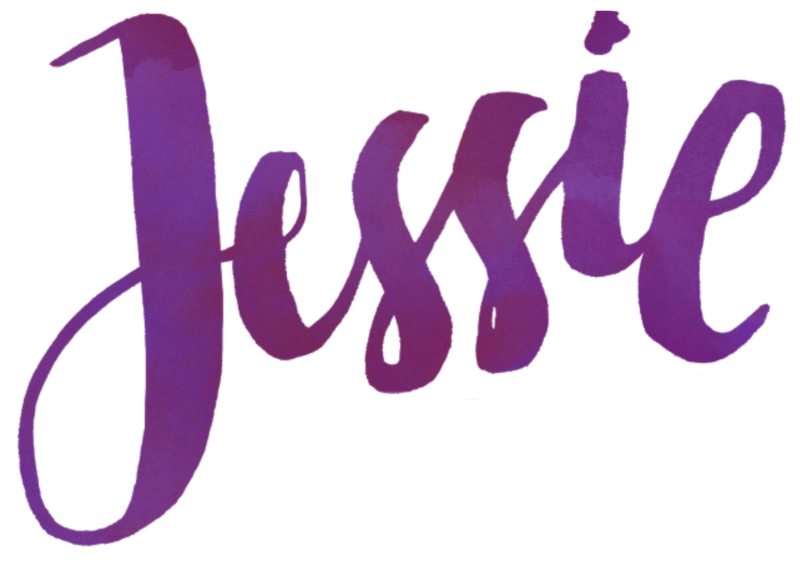 ©Copyright 2018 Jessie Rayot / Jessie At Home All my videos, patterns, charts, photos and posts are my own work. Do not copy them in any way. If you want to share this information with someone, share the link to this post. If you want to share on your own blog / website, then you may use the first photo in this post and link back to this post. You may not give away printed copies of this post. Thank you.
Want to get the latest posts from Jessie at Home delivered straight to your email?
Subscribe to the Jessie at Home newsletter! We'll send you the latest patterns and tutorials. We will never spam you, promise to never sell your email address, and you can unsubscribe at any time.