Today I'm showing you how to make a crochet necklace with a pendant, and my friend Cindy will show you how to make the pendant! This is going to be so much fun.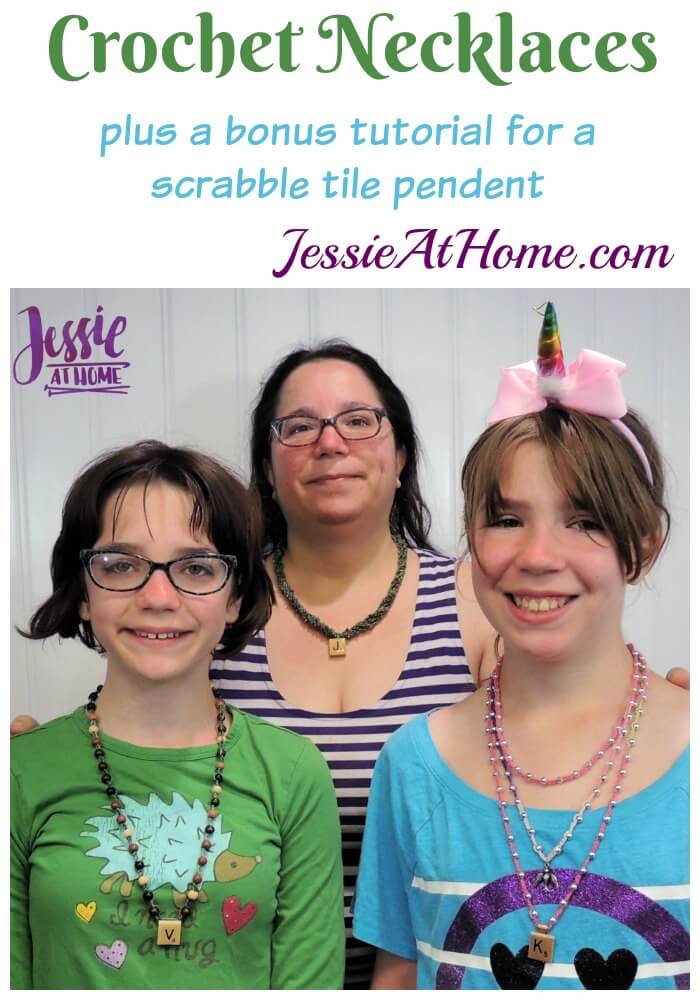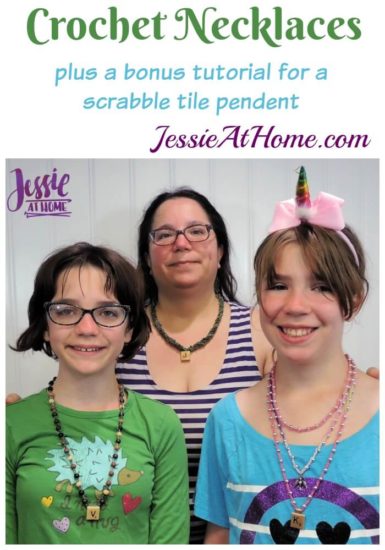 My awesome friend Cindy of My Creative Life has so super cool craft tutorials. Today she's posting one to teach you how to make a pendant from a Scrabble tile, HERE. A while back she make one for each of my daughters, and one for me as well. So I made crochet necklaces with pendants with them.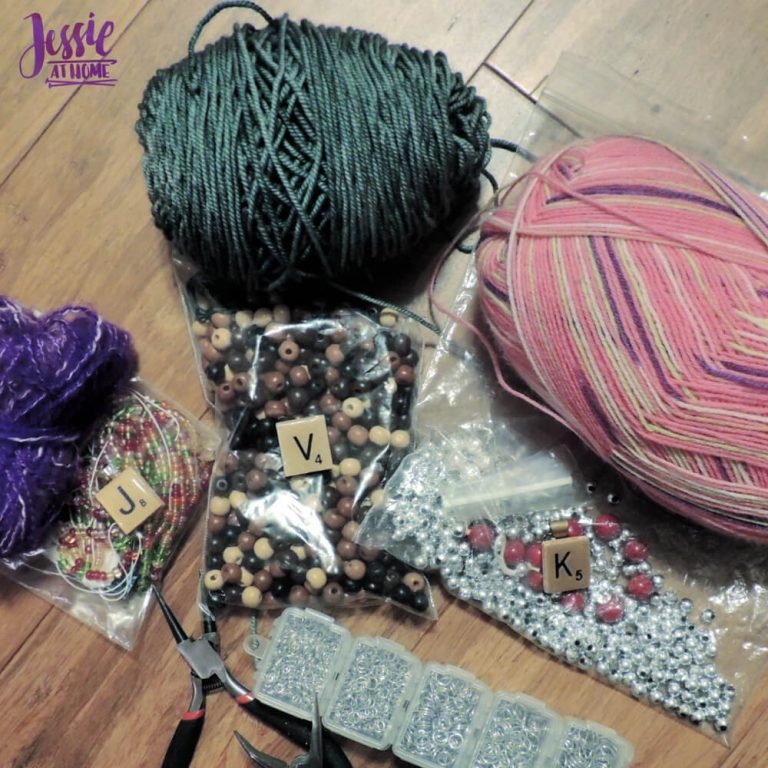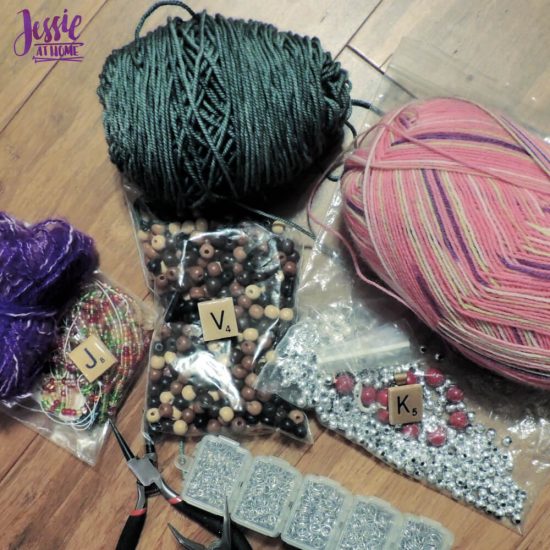 I gathered a bunch of supplies I thought I might need. Various thin yarns, beads with large holes, a beading needle, crochet hooks (for the yarn and steel for the beads). I also grabbed some jewelry supplies that I didn't end up using.
For all the crochet necklaces with pendants I only used chain stitches, so they really are easy projects.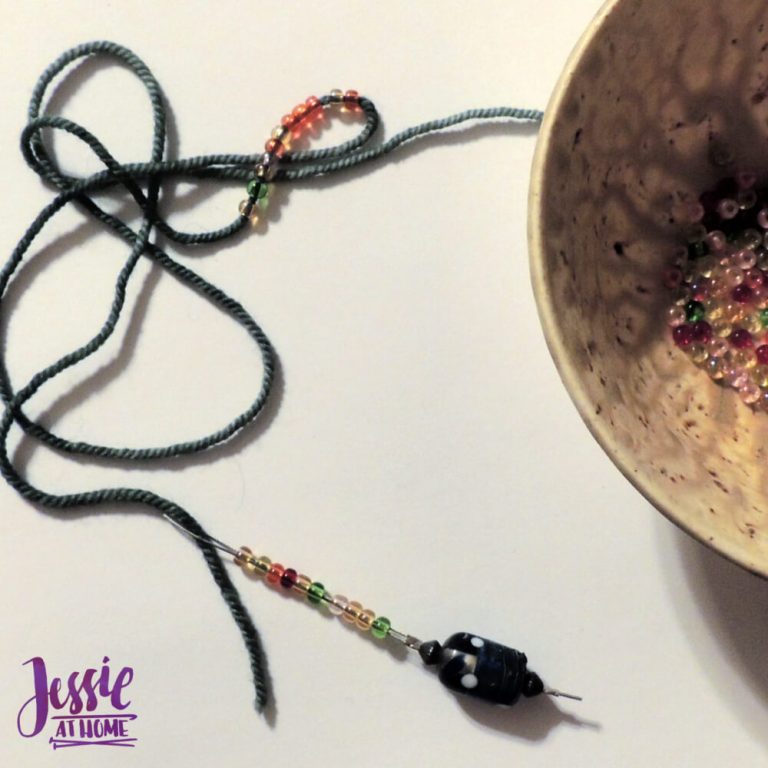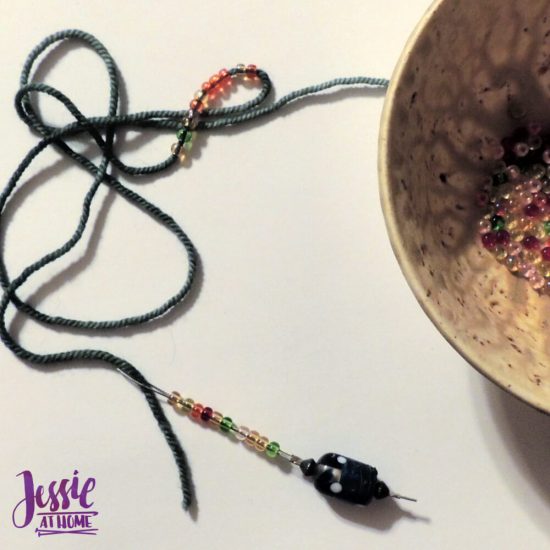 First I made my crochet necklace. I started by stringing 100 beads onto some yarn. I used a beading needle to get them onto the yarn. Next I made 5 chains, *then I slipped a bead up against the hook and made 3 more chains. I repeated from * until there were 25 beads.
Now I removed the hook from the yarn, pulled the loop through the pendant, and slipped the hook back in the loop. I made 3 more chains slipped the next bead up and continued that until another 25 beads were used. Then 5 more chains.
Now I repeated that whole thing from the first 5 chains three more times. I ended up with the pendant in the middle of 4 layers of beaded chains. Finally I twisted the whole thing around a bit and tied the two ends together with the two yarn ends. I ran the yarn ends threw the ends several times so everything was nice and tight.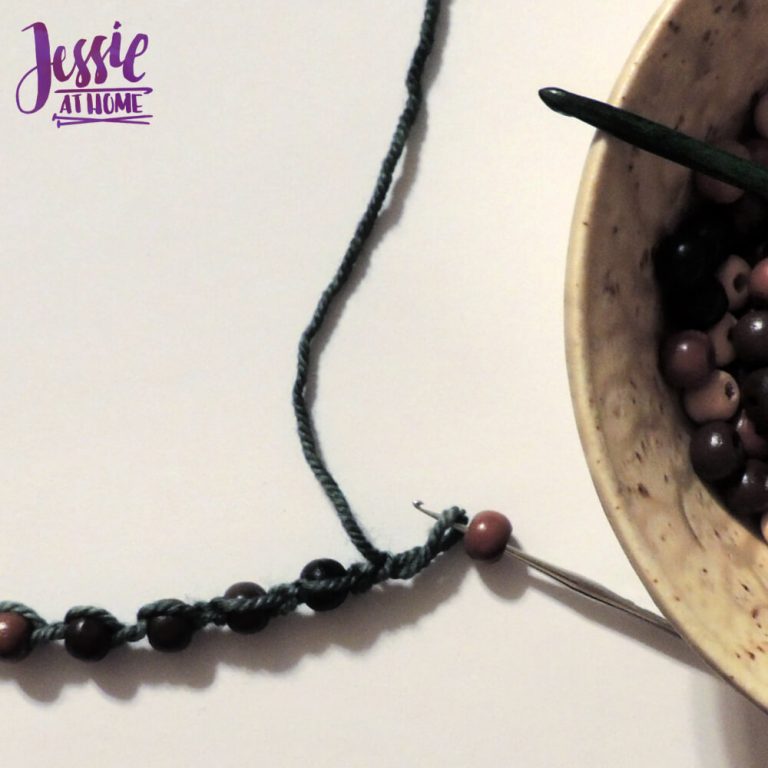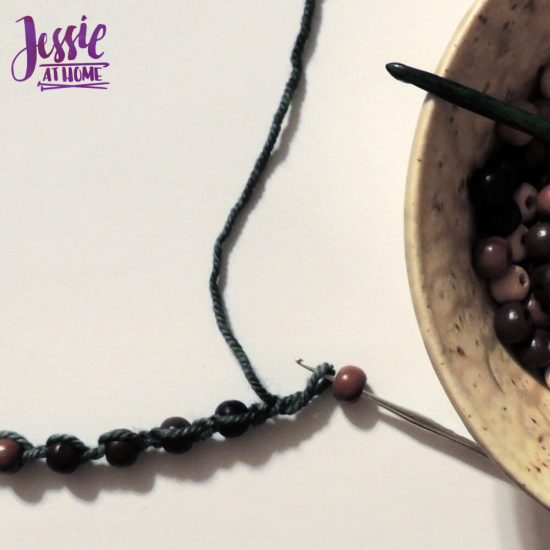 For Vada's necklace I started with 5 chains again, but this time without pre-stringing any beads. I then removed the hook from the yarn, put a small hook through the center of a bead, grabbed the loop, and pulled it back through the bead.
Next I put the regular hook back in the loop and made 3 more chains. I did this until I had 20 beads, then I added the pendent in the same way, and then 20 more beads with 3 chains between them. Lastly, I ended with 5 more chains and tied the ends together.
Last I made Kyla's necklace. I made it the same way as Vada's with smaller beads. I made 3 necklaces, each a few beads shorter on each side, then I tied them all together to make a layered necklace.


There you have it. So simple. Remember to hop over to Cindy's post HERE to learn how to make the pendants, so you can have your very own crochet necklace with a pendant! Make some up and share them!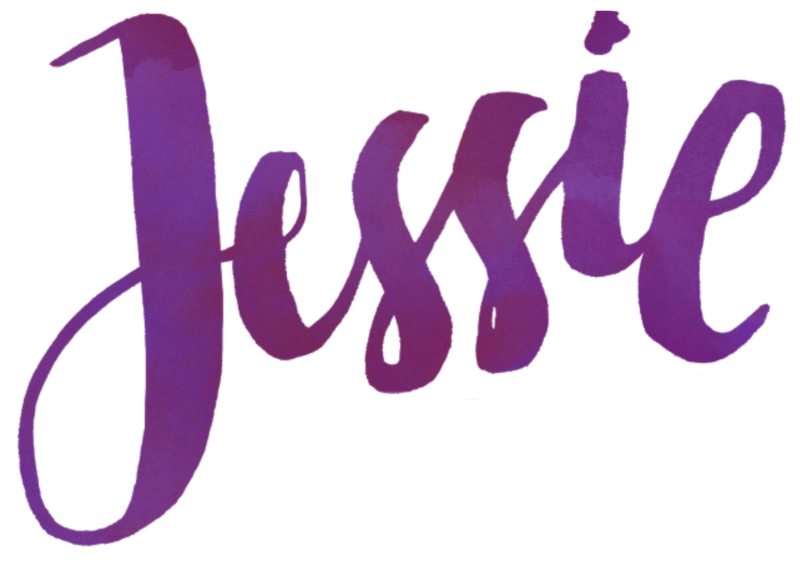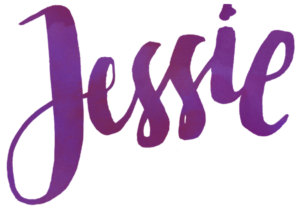 ©Copyright 2019 Jessie Rayot / Jessie At Home All my videos, patterns, charts, photos and posts are my own work, so you may not copy them in any way. If you want to share this information with someone, then share the link to this post. If you want to share on your own blog / website, then you may use the first photo in this post and link back to this post. You may not give away printed copies of this post. Thank you.
If you liked this crafty tutorial, then try one of these.