I love sharing my geekiness, and these adhesive fabric patches from Camelot fabric help me do just that! When I discovered them at a trade show this winter, there were so many awesome designs to choose from.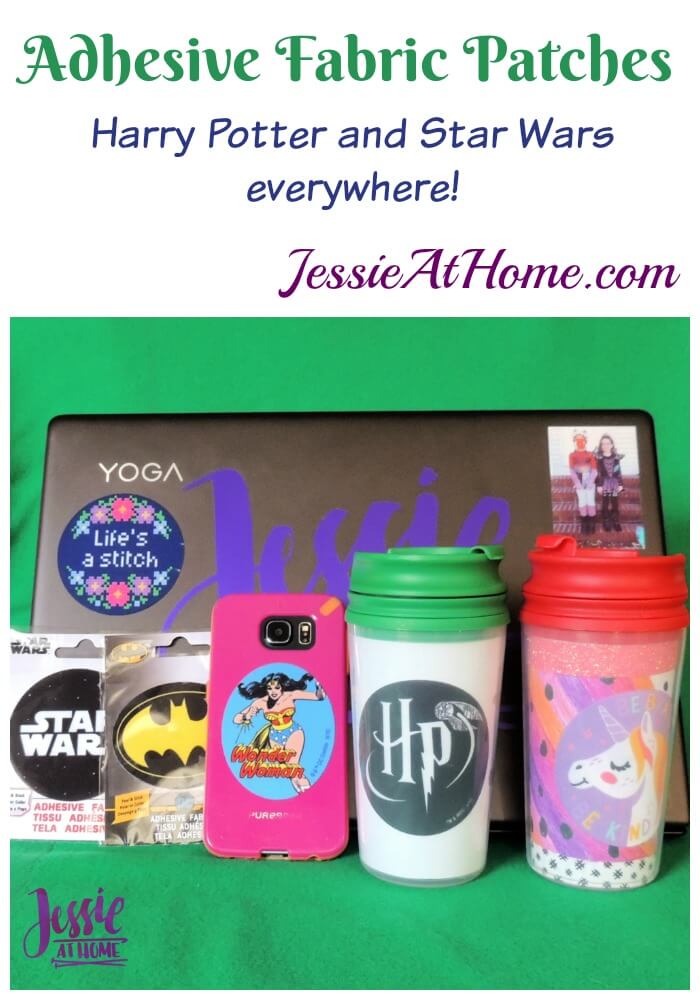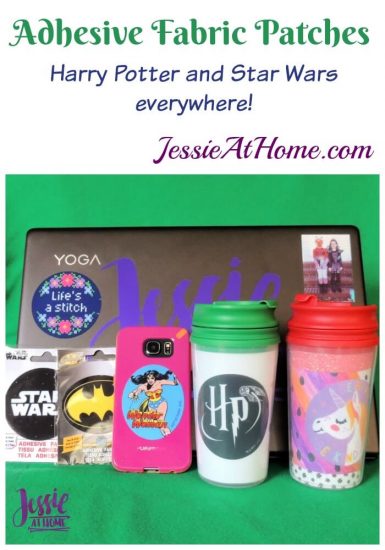 The products reviewed in this post were provided by Camelot Fabrics. All opinions are my own.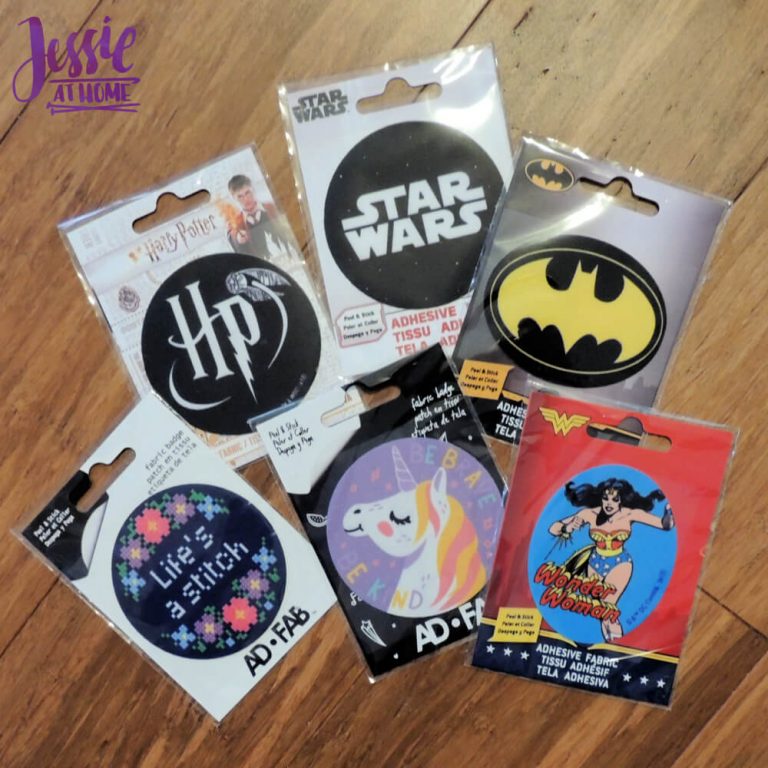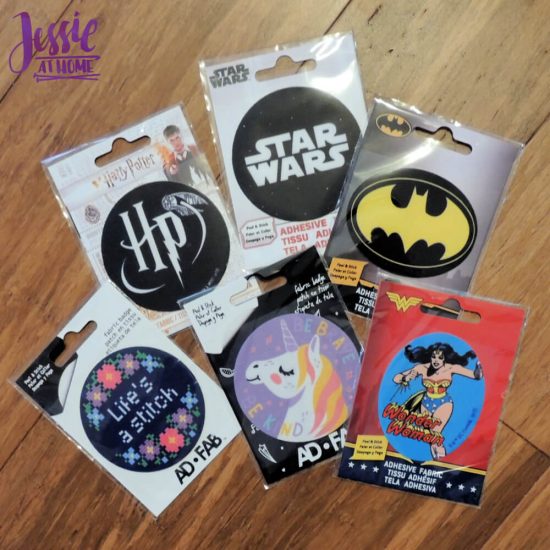 One of the really cool things about these adhesive fabric patches is that they can be applied to more then just fabric. Sure, you can stick them to fabric, set them with an iron, and then go on your merry way, but you can do so much more than that!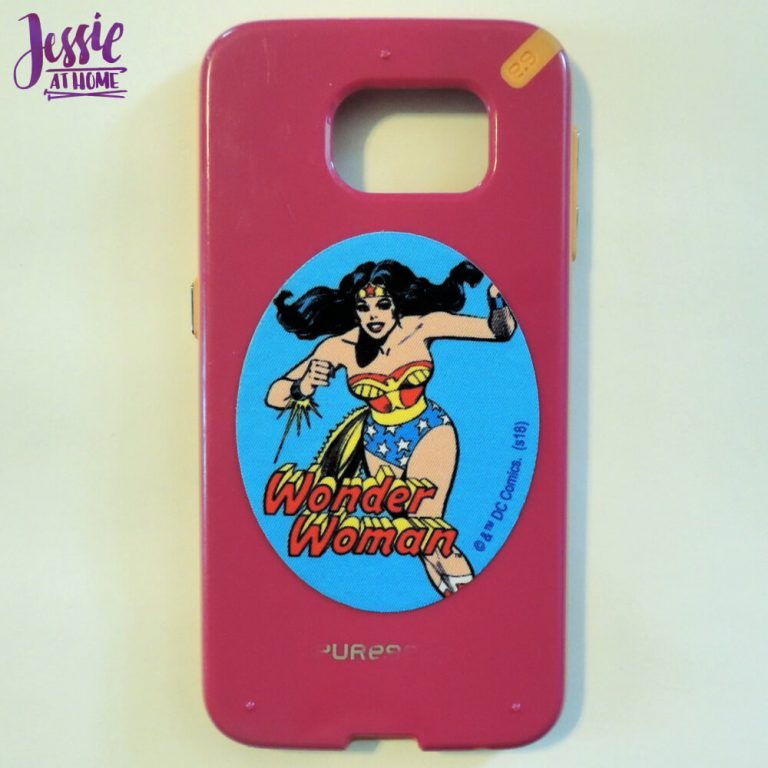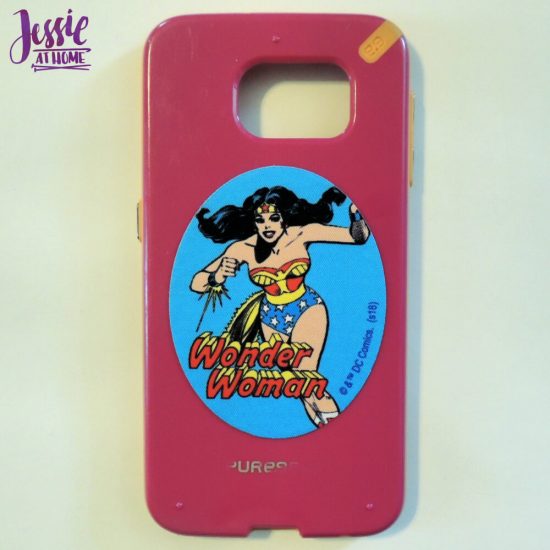 The patches are sticky, so you can place them wherever you want. Then you heat set them to make them stay for good. If you're sticking your adhesive fabric patch to fabric, you can just iron it. If you stick one to something that can't be ironed, then you can heat set it with a hair drier.
I thought my phone case needed a little something, and Wonder Woman seemed just right. I used an alcohol patch to clean the case, stuck on the patch, then set it with a hair dryer on high for 60 seconds. It's really on there. I don't think I could peel it off if I wanted to. I love that it can be heat set with the hair dryer!!
*Please think about what you are heating up. I removed the case from my phone before heat setting it because I wasn't sure it was a great idea to heat up my phone.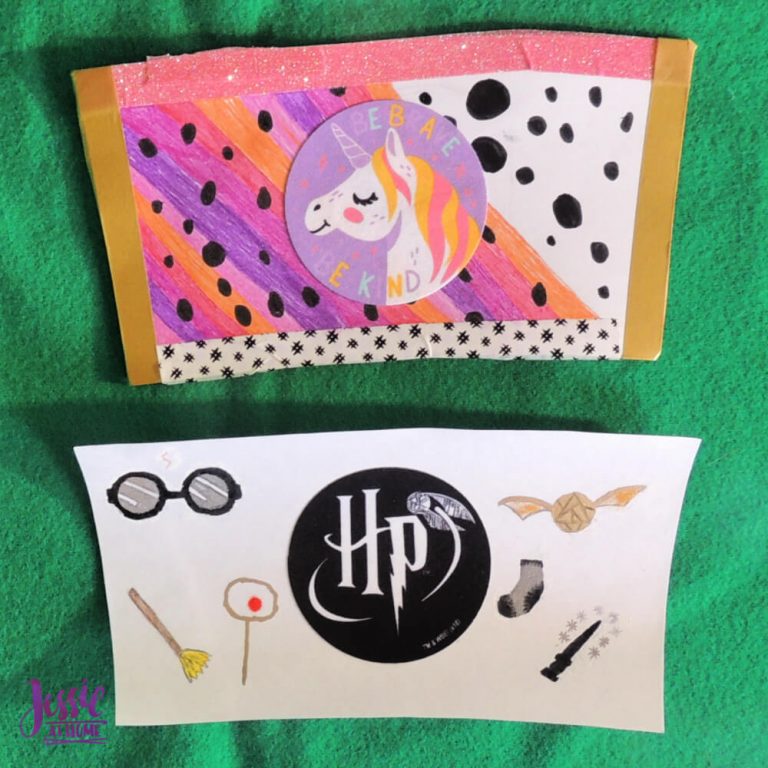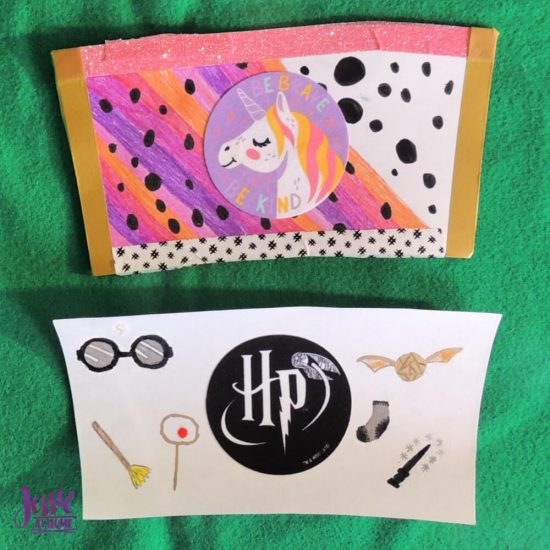 The kiddos each have one of those travel mugs with the space inside that you can put pictures or decorations into. They decided to use their adhesive fabric patches to personalize the mugs. We just stuck the patches to the card stock once they decorated it. We didn't think it really needed to be heated when stuck to paper.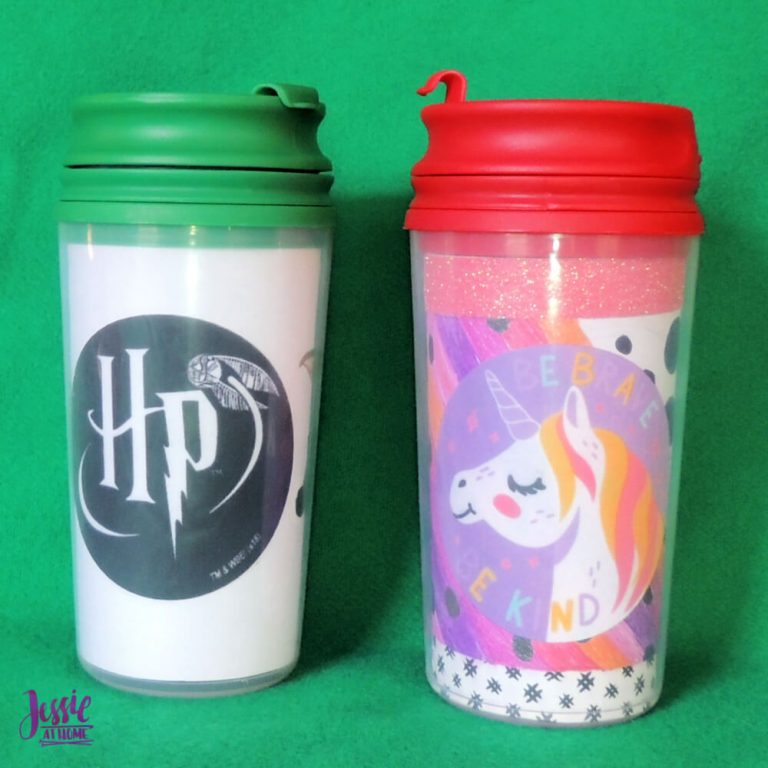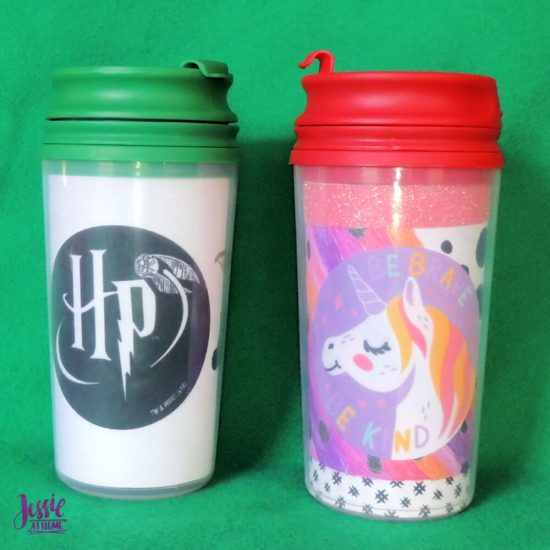 The girls love their new travel mugs! Aren't they cute?
This is where I remind you that Camelot Fabrics has paid to use the licensed image, but you most likely have not. This means they can sell the products, but you can't. The licensed image patches are for personal use only (gifts are fine, you just can't sell them).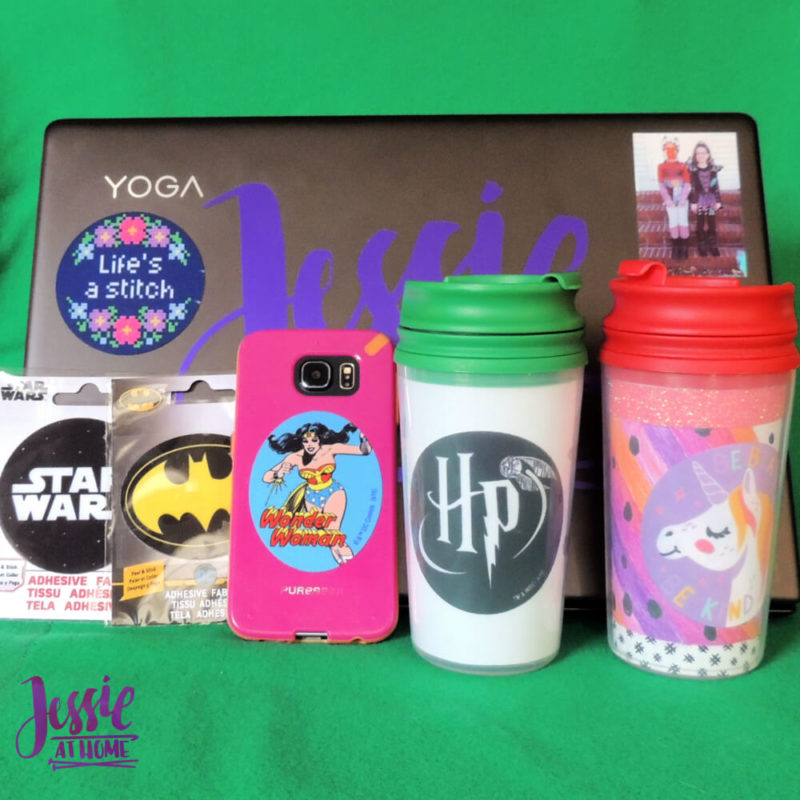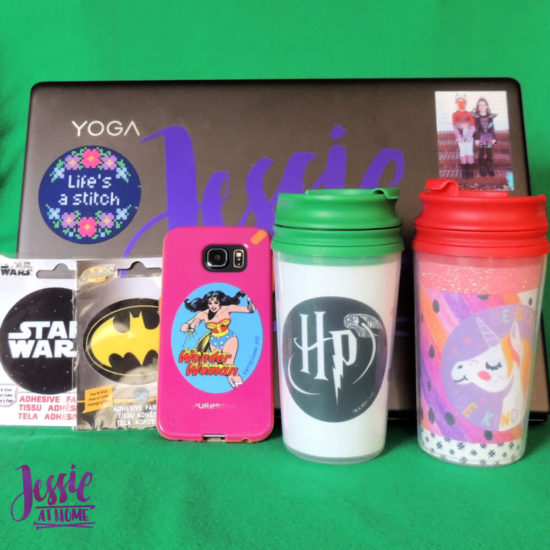 We had so much fun with these adhesive fabric patches! Camelot Fabrics is currently updating their website, but I did find several of the Harry Potter and Star Wars patches on Amazon HERE. Go grab some and stick them to everything! Be a geek with me!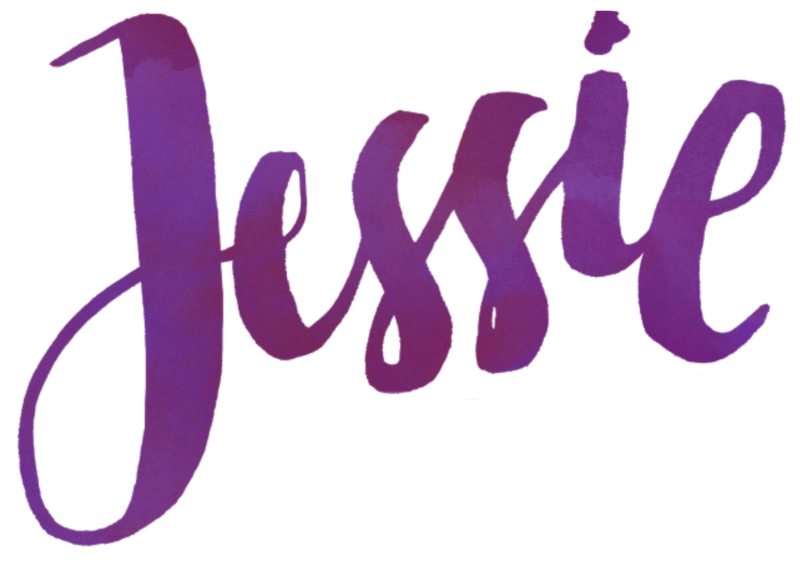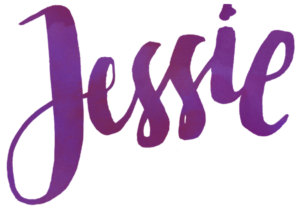 ©Copyright 2019 Jessie Rayot / Jessie At Home All my videos, patterns, charts, photos and posts are my own work, so you may not copy them in any way. If you want to share this information with someone, then share the link to this post. If you want to share on your own blog / website, then you may use the first photo in this post and link back to this post. You may not give away printed copies of this post. Thank you.
If you liked this post, try one of these.