Looking for some Father's Day crochet ideas? I know my dad loves getting gifts made by my children or I. They are special gifts because they are full of love. Handmade gifts tend to make fathers proud, and it's great making Dad proud.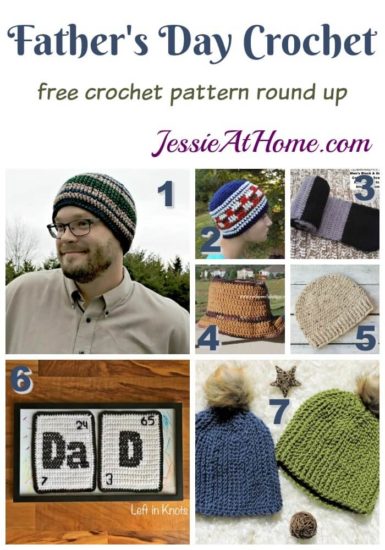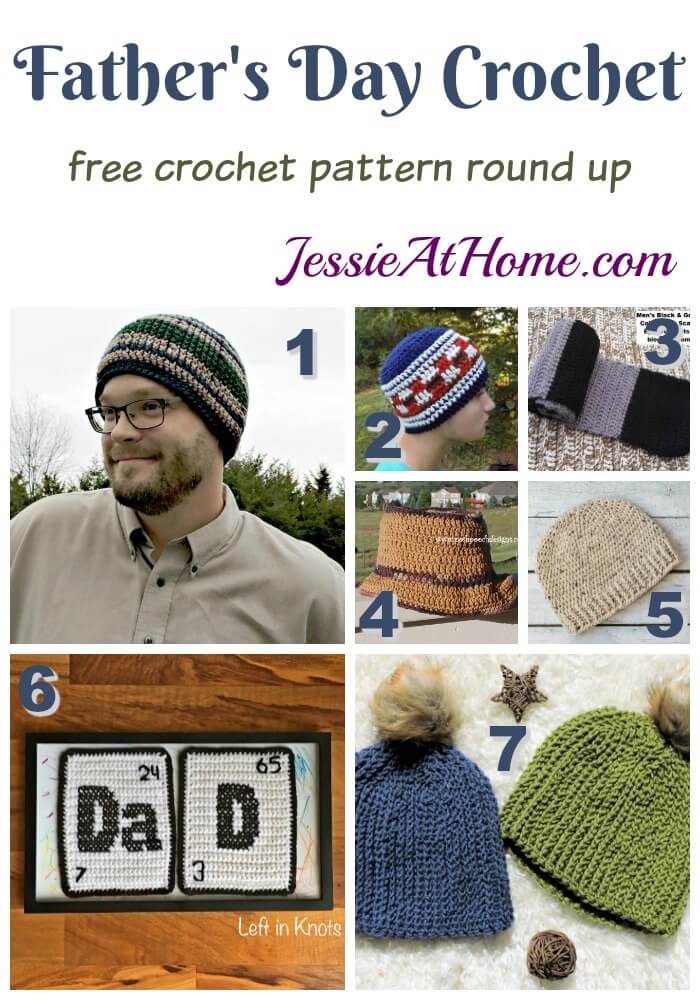 Here are the names and links to seven free Father's Day crochet patterns.
1) Vines and Twigs Beanie by Jessie At Home
"The cables and post stitches in this pattern resemble vines and twigs, hence the name."
2) Allegash Beanie by Blackstone Designs
"Of all the crocheted garments out there, I can only get my 3 guys to wear the hats I make. So I asked them and they agreed "Beanie!" "Oh yeah, definitely a beanie!"."
3) Men's Black and Gray Color Block Hat by Eye Love Knots
"With millions of color combinations, this scarf can be made over many times. Made of acrylic yarn, it's great for the cooler weather times."
4) Opa's Hat by Posh Pooch Designs
"I designed The "Opa's Hat" just for my hubby. We are Opa and Oma to our 3 precious Grandchildren."
5) Salt of the Earth Hat by Crochet 365 Knit Too
"There's something to love about a no-nonsense kind of guy. He tells it like it is. He's not fancy. But he cleans up nice in blue jeans and a soft t-shirt. He's 'salt of the earth'"
6) Dad 24/7, 365 by Left in Knots
"So what happens when two nerds fall in love and have a baby girl? This Father's Day present."
7) Men's Favorite Beanie by Crochet Kim
This Tunisian crochet hat can be made in his favorite color and also features a fuzzy pom pom on top.
Don't forget to check out some of these other great Round Ups in order to see what has happened in Blogland recently!
To see more Round Ups from Jessie At Home, then just click here.
Did you enjoy what you found here at Jessie At Home? Then sign up for my newsletter and like my Facebook page, so you'll get all the updates on new tutorials, other posts, sales, and coming events.

If you have any questions, want to share pictures of your work, or just want to chat with Jessie and other crafty individuals, than join my Facebook group.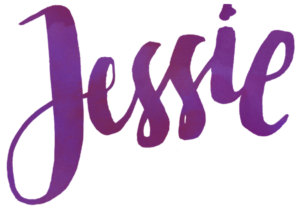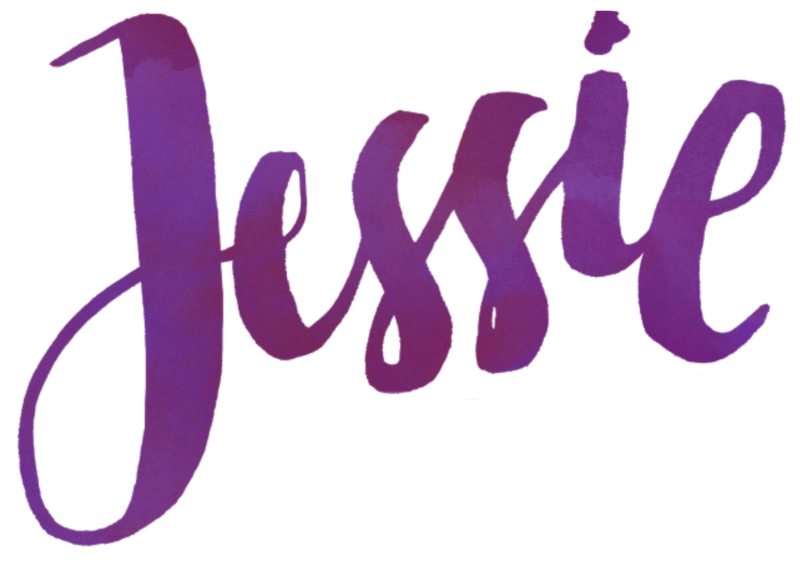 ©Copyright 2019 Jessie Rayot / Jessie At Home All my videos, patterns, charts, photos and posts are my own work, so you may not copy them in any way. If you want to share this information with someone, then share the link to this post. If you want to share on your own blog / website, then you may use the first photo in this post and link back to this post. You may not give away printed copies of this post. Thank you.
If you liked this round up, then take a look at these!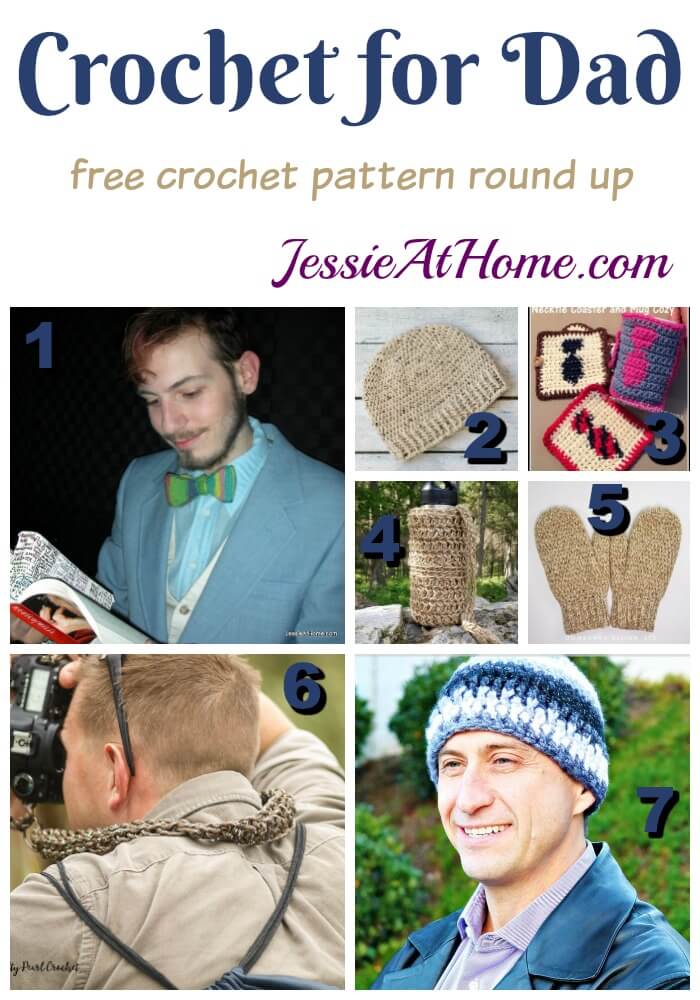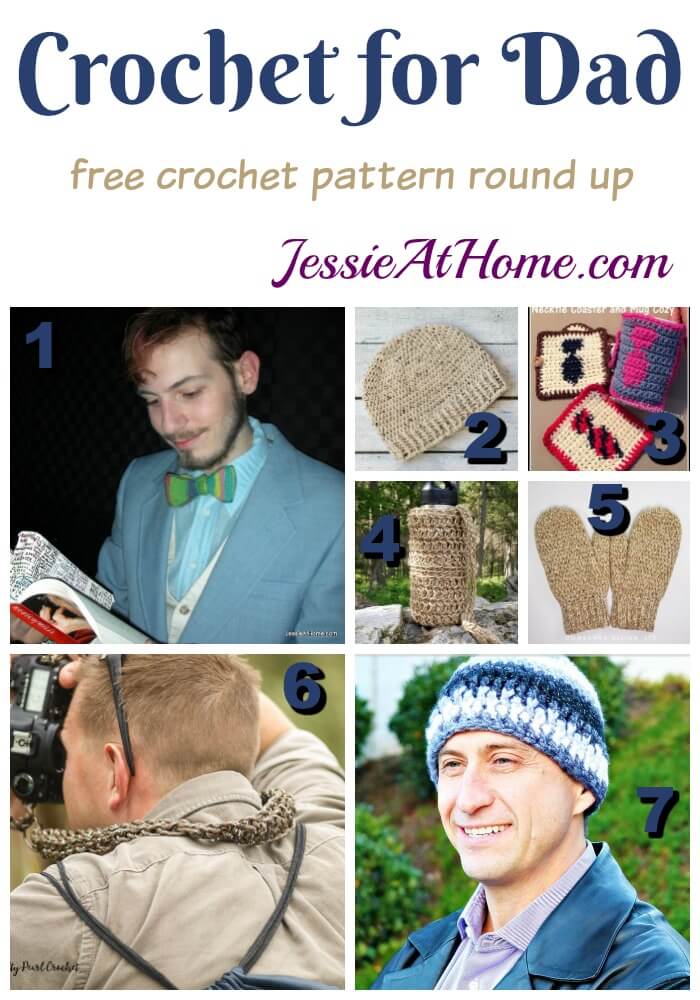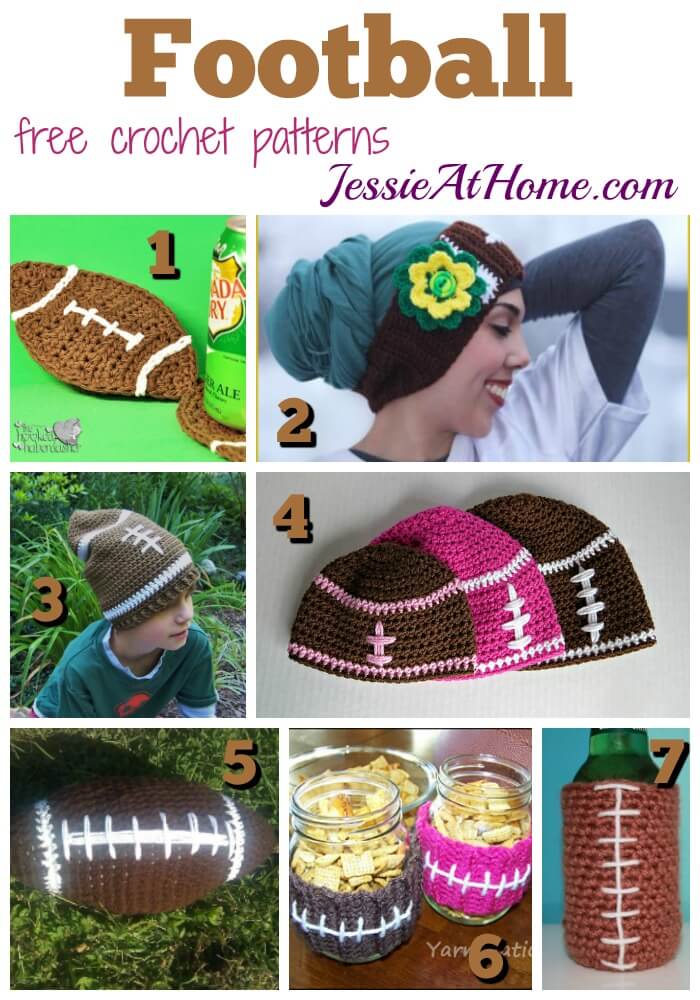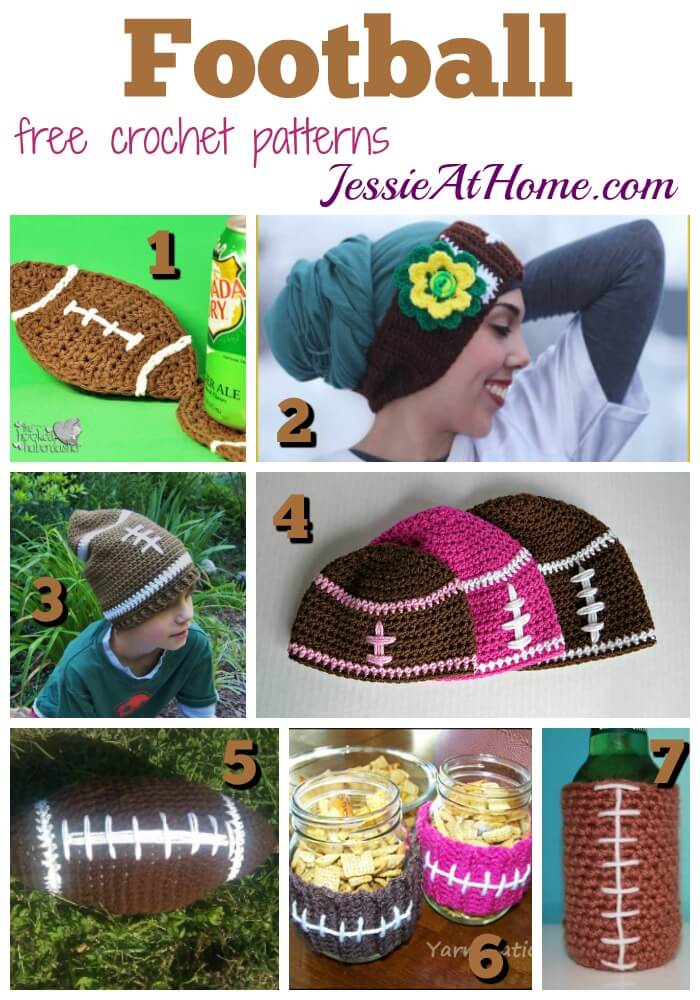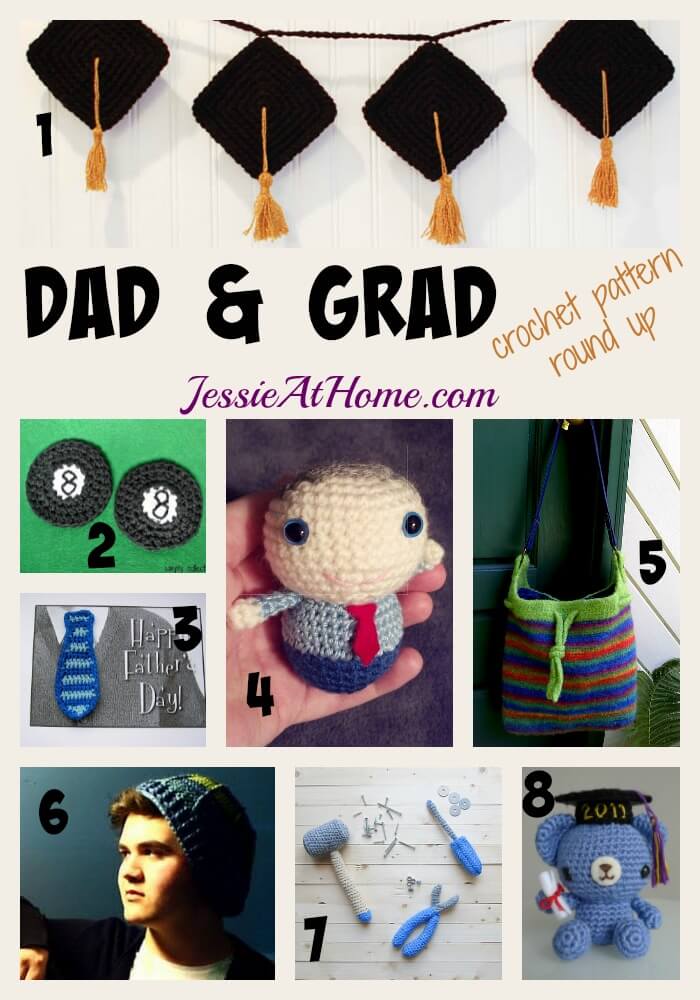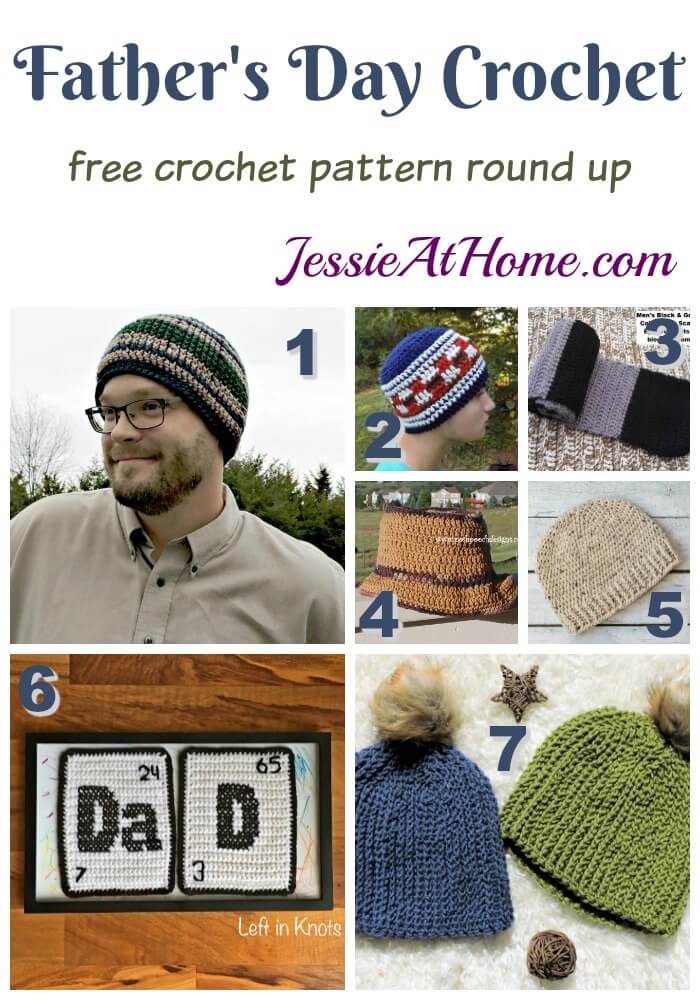 Want to get the latest posts from Jessie at Home delivered straight to your email?
Subscribe to the Jessie at Home newsletter! We'll send you the latest patterns and tutorials. We will never spam you, promise to never sell your email address, and you can unsubscribe at any time.