The Felt Flower Wreath Kit & Book from Leisure Arts comes with everything you need to make this wreath, and more! There's enough supplies for some extra flowers, and an awesome felt craft book. The book includes directions to make the felt flower wreath along with several other creative and fun felt projects, along with all the templates needed.
Stick around to the end of this post for a chance to win a kit of your own. Giveaway ends 5/25/20.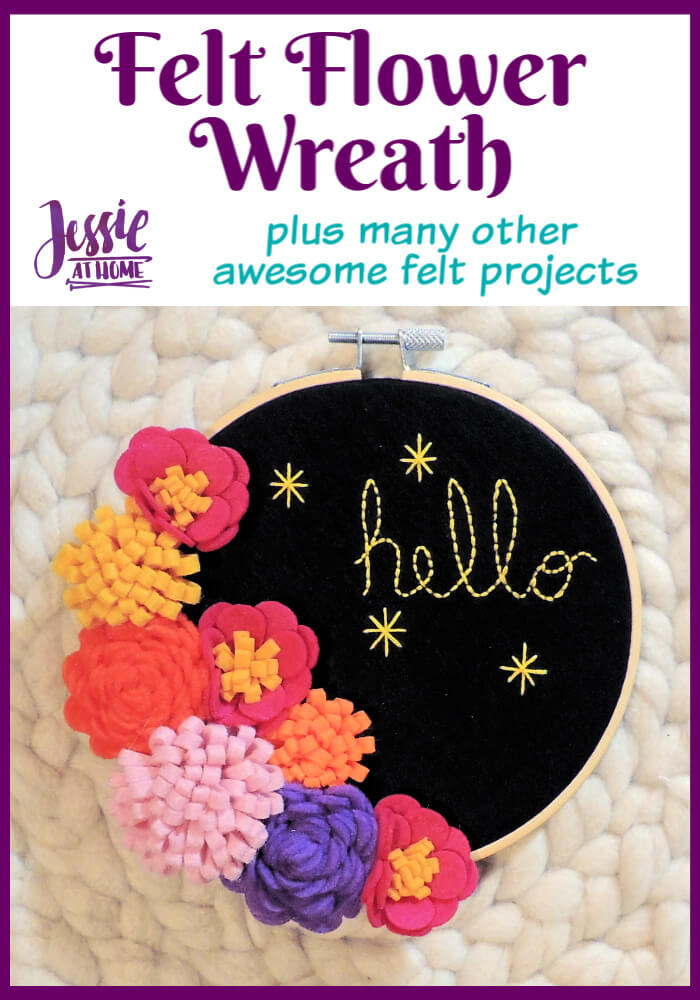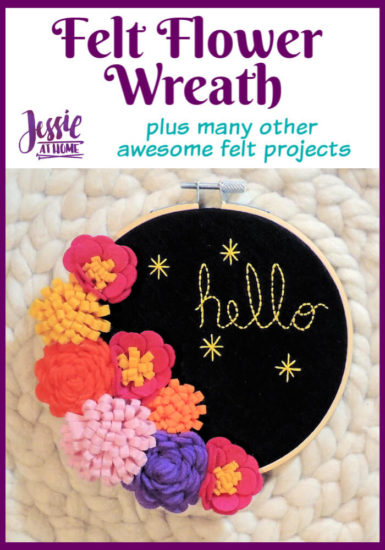 The kit reviewed in this post was provided by Leisure Arts. All opinions are my own.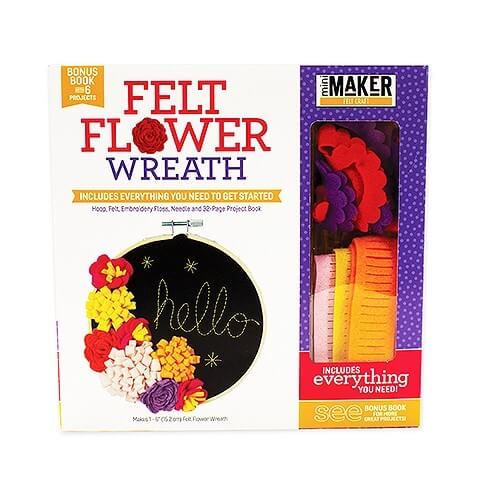 I actually started the Felt Flower Wreath during one of my quarantine Facebook Lives: Crafty Time with Jessie At Home. You can watch that video below. It's not really a tutorial, it's me crafting and chatting to keep people company while we are all staying home.
After making all the flowers, I planned out where to put them and took a photo so I wouldn't forget how I wanted to place them. I love cell phones! You could even come up with a few ideas, photograph them all, then compare the photos to choose your favorite. It's always fun to be able to add a littler personalization to a kit.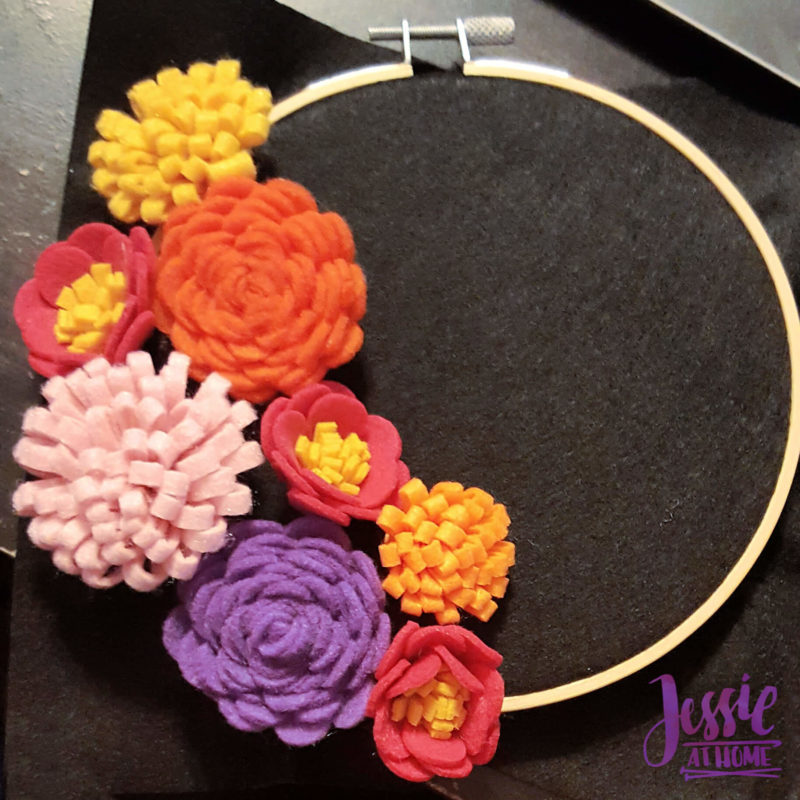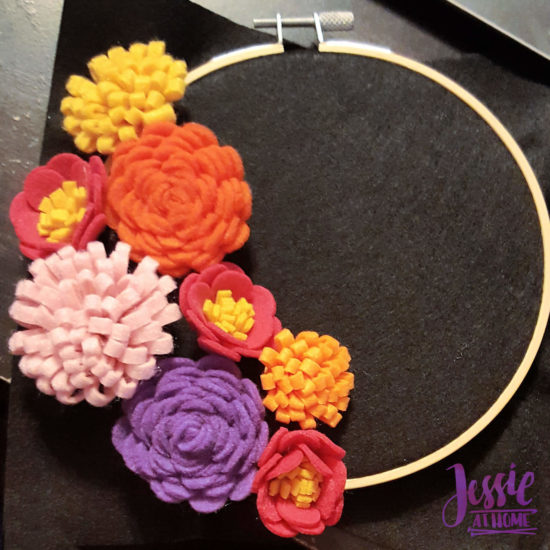 Once I planned the flower layout, I sketched in the "hello" with chalk. Again, you could put something else here. I think this would be a really cute door wreath for a kid's bedroom door with the kiddo's name on it.
I stuck with the hello and the little stars. Then when I went to attach the flowers, I totally changed my mind on the layout. Because I could! 🙂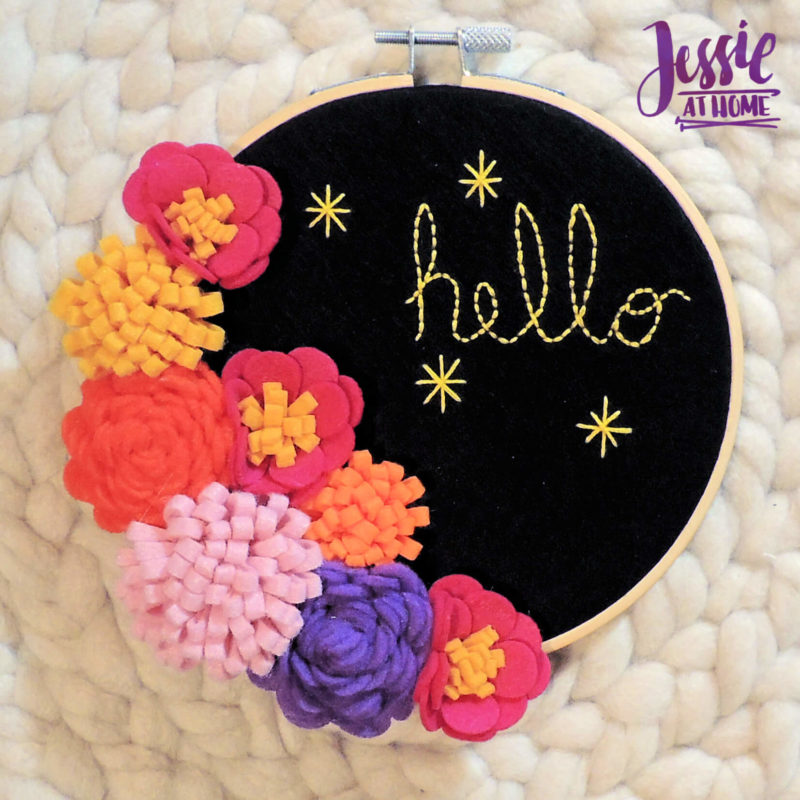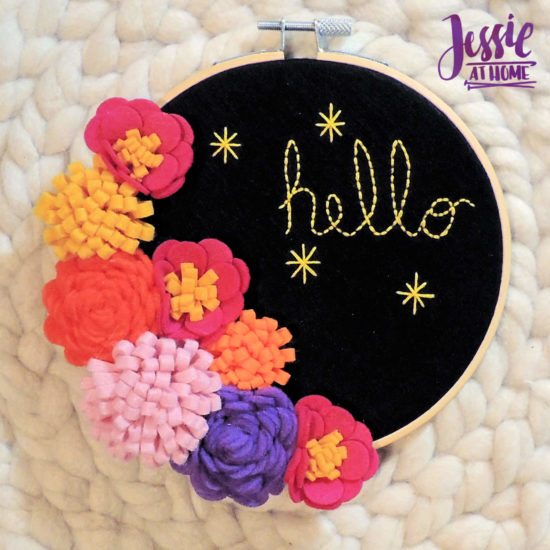 After completing my pretty project, I still had 4 flowers left over. Not only that, but I also still have this awesome book!! The projects in it are really cool. They would be great for home decor, and make awesome gifts. They're all pretty small, so you could get a start on holiday gifts while staying home. Just order some craft felt and a few other supplies depending on which projects you want to make.
You can order this kit from Leisure Arts HERE.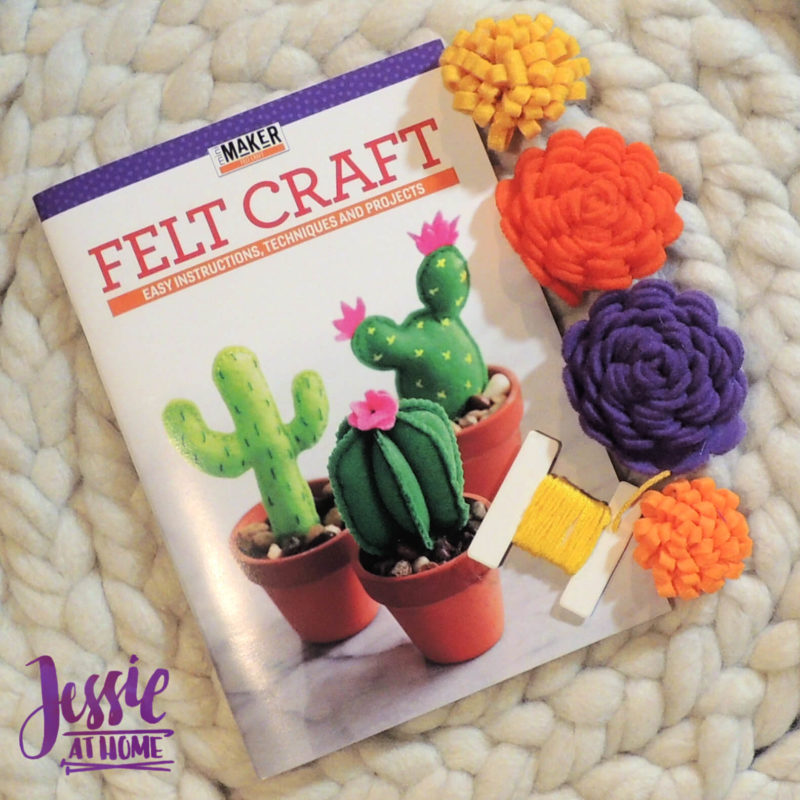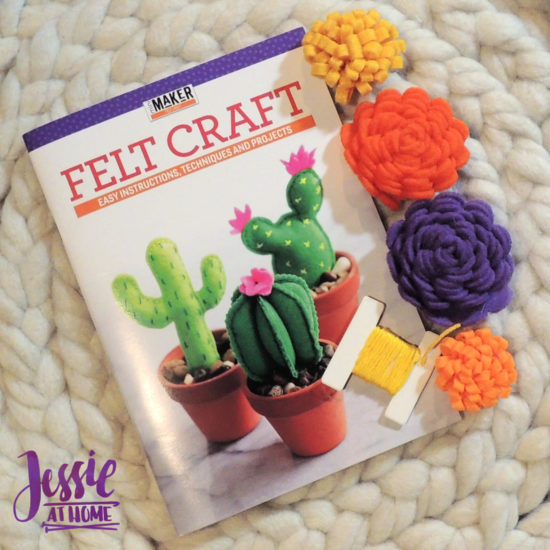 To enter the Felt Floral Wreath Kit & Book Giveaway you must be at least 18 years of age and have a valid shipping address in North America. The giveaway ends at the end of day eastern time on May 25th, 2020. Winner will be contacted by email and will have one week to reply with a valid shipping address or a new winner will be chosen. Void where prohibited. Any personal data collected on this entry form will be used solely for the purposes of administering this giveaway.
a Rafflecopter giveaway
[signature]
If you liked this Felt Flower Wreath review, then take a look at these.