I have some super fun adventures for you today!! You get to hop around to some of my favorite blogs and get a free crochet pattern from each!! Take a look at what you can get for free for 24 hours ONLY!!
Please note that the 24 hour blog hop is now over. Thank you for hopping along with us!!
So, you get to run around in a circle! No really, you do. Well, a virtual circle. Each of the 8 bloggers involved have a post about the hop. In that post you will find a free pattern or a link and a coupon code for a free pattern. You will also find a link to the next stop on the hop. The last person on the hop will link back to the first person, so no matter where you start you will make the full circle.
This blog hop runs from Sept 1, 2015 at 1 pm eastern to Sept 2, 2015 at 1 pm eastern. That is the only time the patterns will be free, so do not wait, do the whole hop now! Also, please be considerate of the fact that we would all like views to our blogs, so do not give the coupon codes to others. If you want to share the hop, just share the link to one of the posts so others can take the tour as well. Thank you!!
So, would you like a free pattern from me? I have a great one for you: the Max Ear Flap Hat! It's the photo on the right end of the middle row in the image above. This pattern is unisex and includes all sizes from preemie to adult large. All the sizes were tested before the pattern was released, and there are even some videos to help with certain sections of the pattern. The coupon code will get you ONE free copy of this pattern per Ravelry user, and only during the 24 hours of the blog hop.
Find the Max Ear Flap Hat here; The coupon code is:
Max Hop
Don't forget the space.
Now, I am thrilled to tell you that the next stop on your hop is to my former mentor, Andee Graves! Check out her post here to get another awesome free pattern.
All is well now, all the links should work just fine!!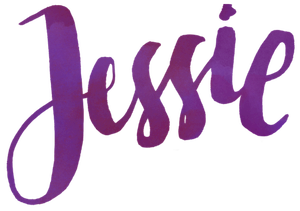 ©Copyright 2015 Jessie Rayot / Jessie At Home All my videos, patterns and posts are my own work. Do not copy them in any way. If you want to share this information with someone, share the link to this post. If you want to share on your own blog / website, then you may use the first photo in this post and link back to this post. You may not give away printed copies of this post. Thank you.
This post may contain affiliate links/ads. If you purchase something from a link in this post, I may be compensated.