Stitchopedia Video & Photo Tutorial
The Garter Stitch is the first stitch pattern most people learn; this is because when worked in rows it's simply the knit stitch over and over again. Oftentimes a knitter's first creation is a garter stitch scarf or washcloth. When worked in the round every other round is made with purl stitches.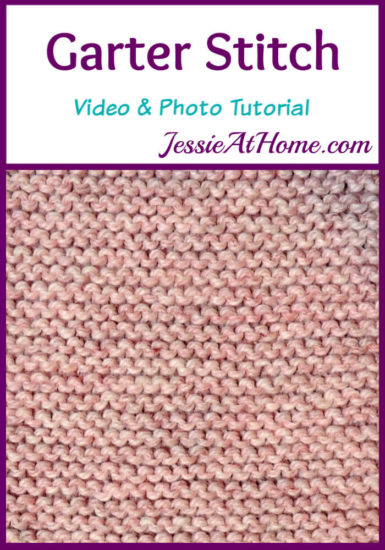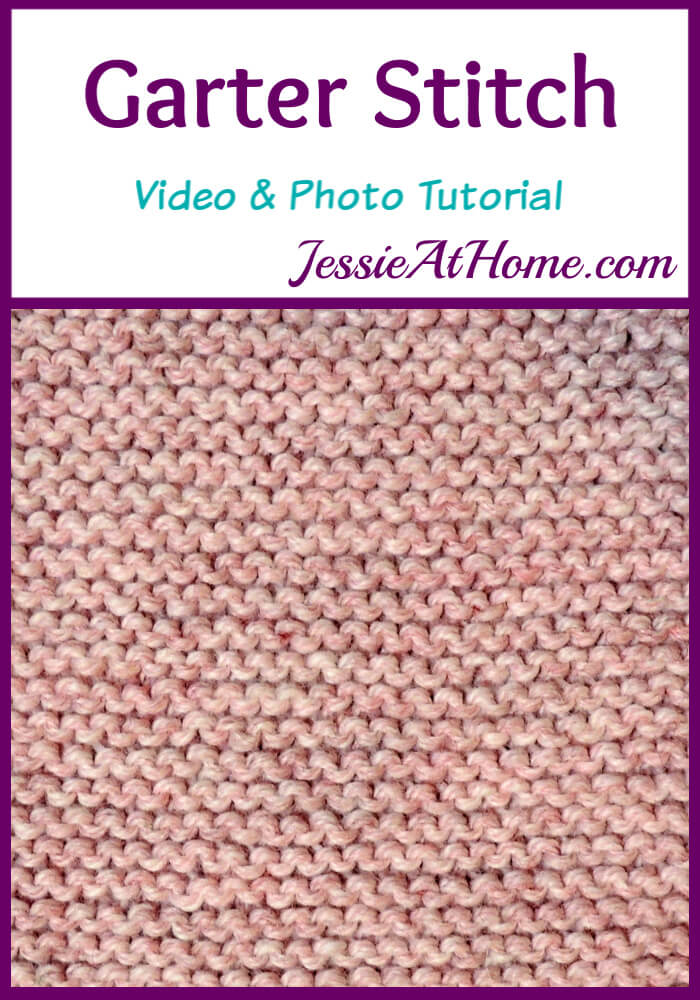 Video
If you can't see this video, try watching it on YouTube HERE.
You can also watch a short version on Tangi HERE.
Garter Stitch written instructions with photos
Stitches and Abbreviations: click on highlighted sts for tutorials
co – cast on
k – knit
p – purl – only used when working in the round
rnd(s) – round(s)
st(s) – stitch(es)
Garter Stitch in Rows
CO any number of sts.
Row 1: K all sts.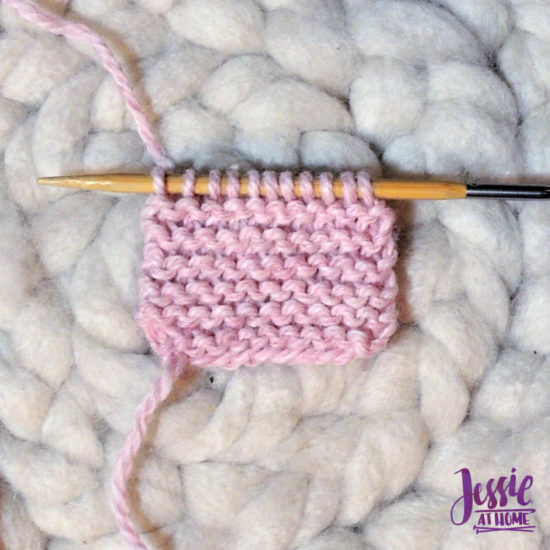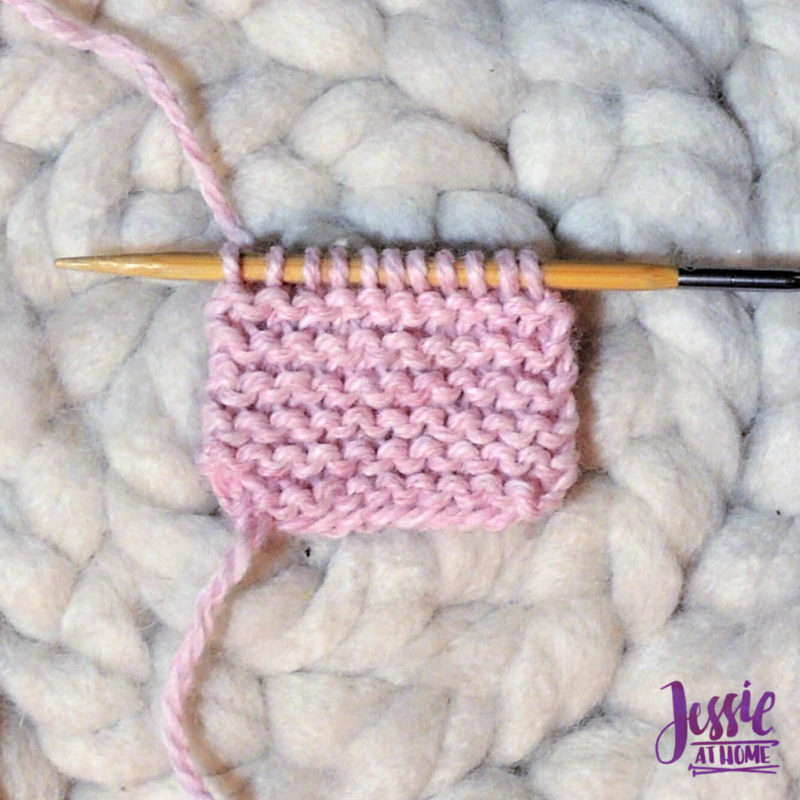 Repeat Row 1 to desired length.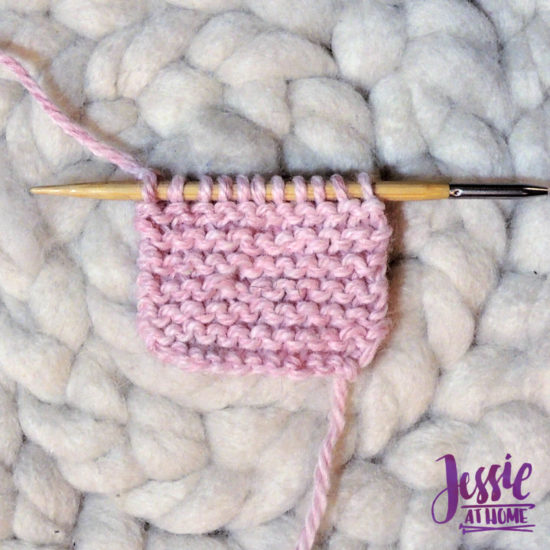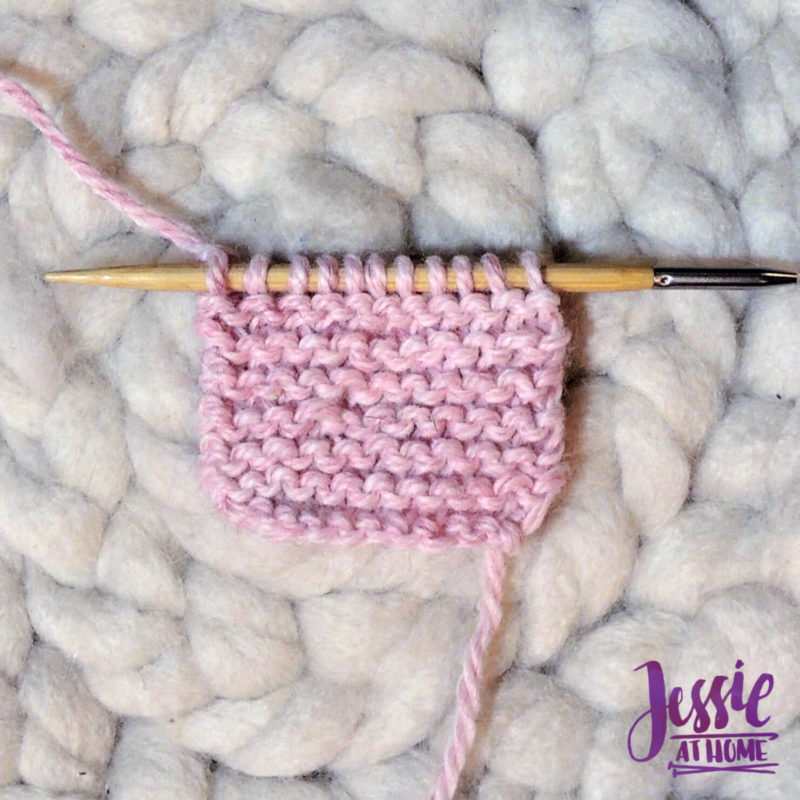 Garter Stitch in Rnds
CO any number of sts.
Rnd 1: K all sts.
Rnd 2: P all sts.
Repeat Rnds 1 & 2 to desired length.
Sampler Swatch
Many knit stitch patterns in the Stitchopedia include a pattern for a sampler swatch that can be used in various was, including seaming them together to make a sampler blanket. I've made my swatches with Kraemer Perfection DK and US 6, 4.0 mm needles so they come out to 5.5″ square. However, you can use whatever yarn you want. Here is the pattern for the swatch for this stitch pattern.
CO 30
Row 1: K all.
Repeat Row 1 until piece is square.
Bind off knit wise, then weave in all ends.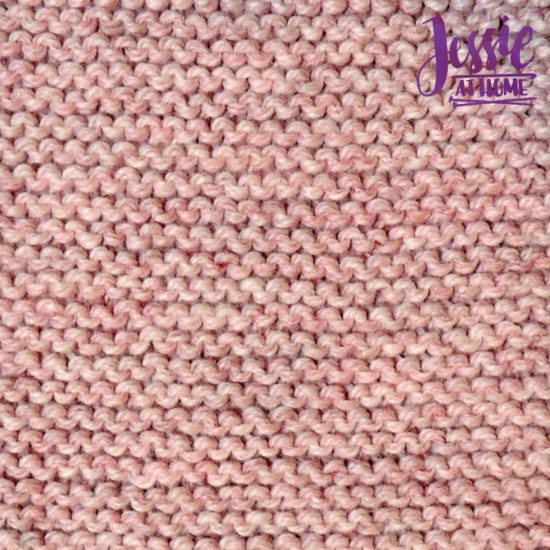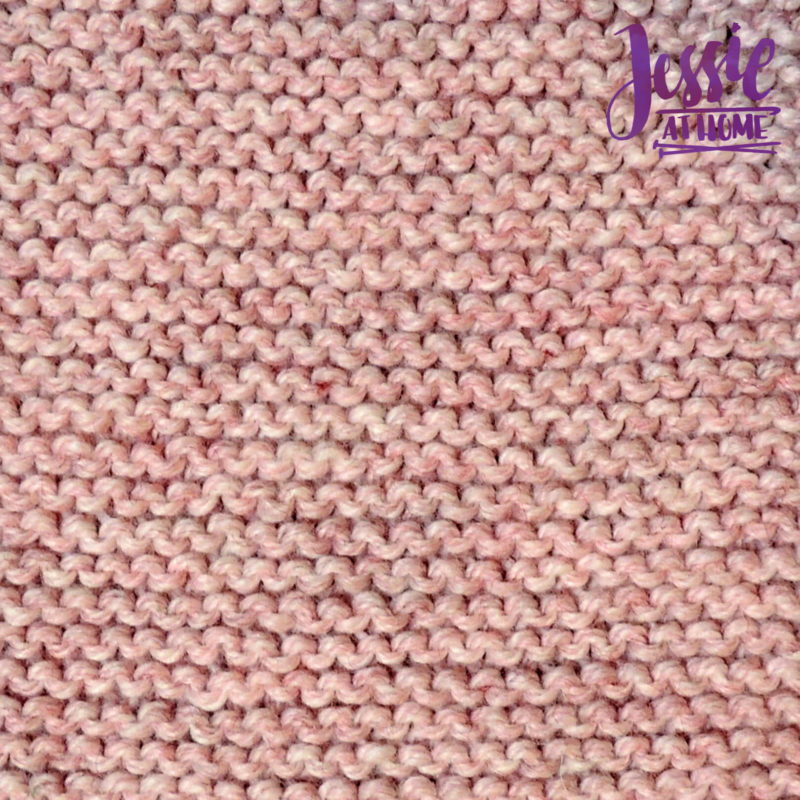 Here are some supplies you may find useful.
Happy stitching my friends.
[signature]
Now that you know how to knit the garter stitch, try one of these.