Happy Crafters has many of the supplies and accessories needed to make all sorts of awesomeness with your Cricut or other cutting machine. Here's a little tutorial on how to decorate a Koozie with some vinyl from Happy Crafters.
The supplies used in this post were provided by Happy Crafters.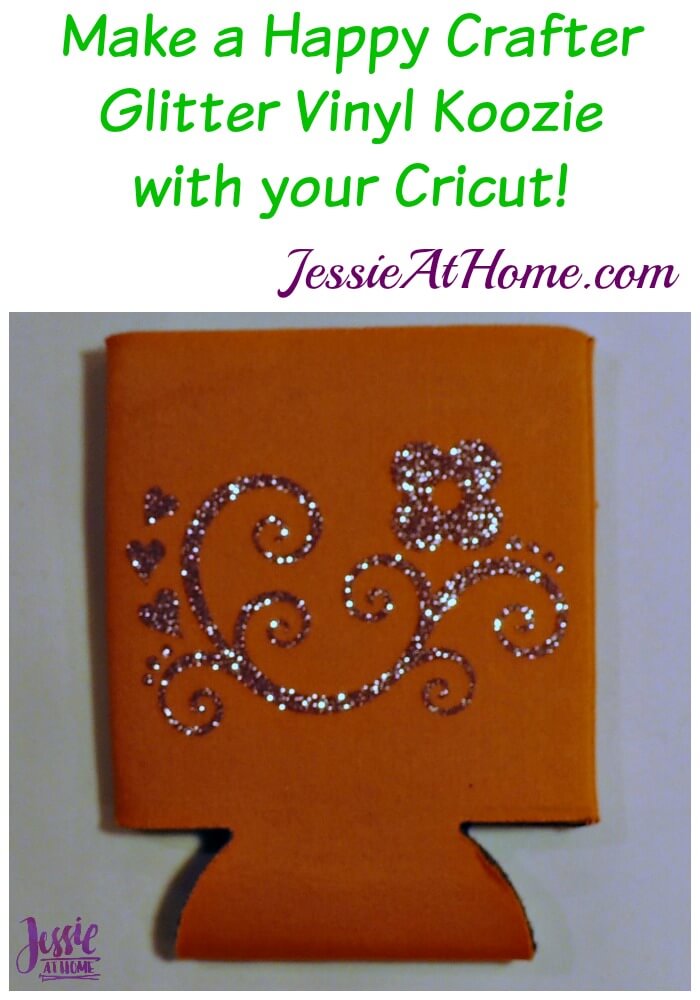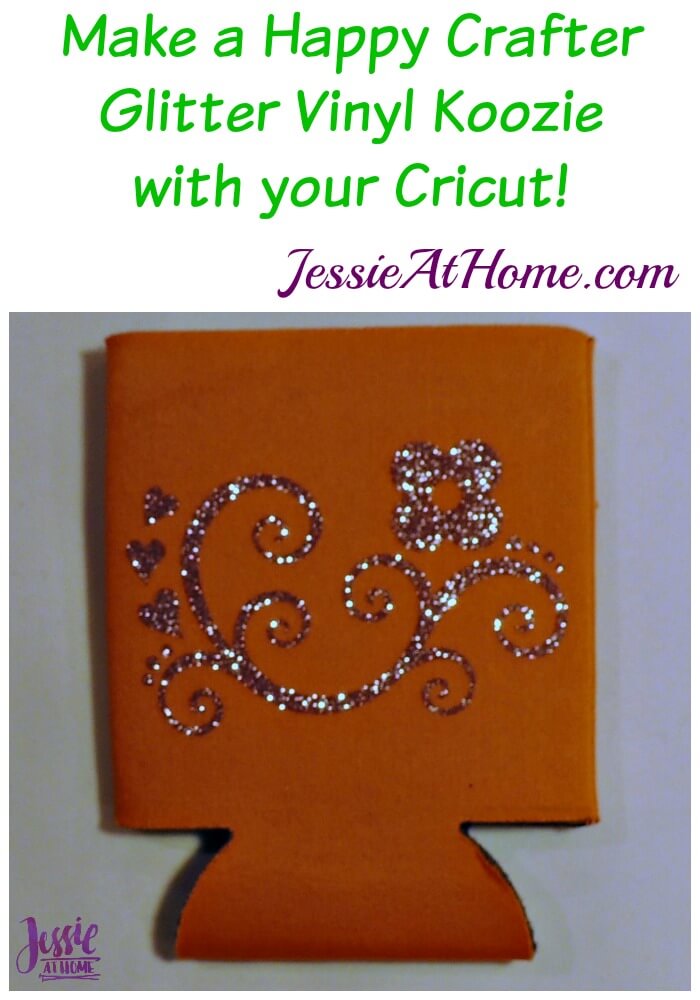 While at Creativations in January, I met some of the wonderful ladies behind Happy Crafters. Happy Crafters has many of the supplies and accessories needed to make all sorts of awesomeness with your Cricut or other cutting machine.
They sent me home with a bag full of goodies, including a Koozie and some Glitter Heat Transfer Vinyl. So I decided to put together a little tutorial on how to decorate the Koozie with the Vinyl.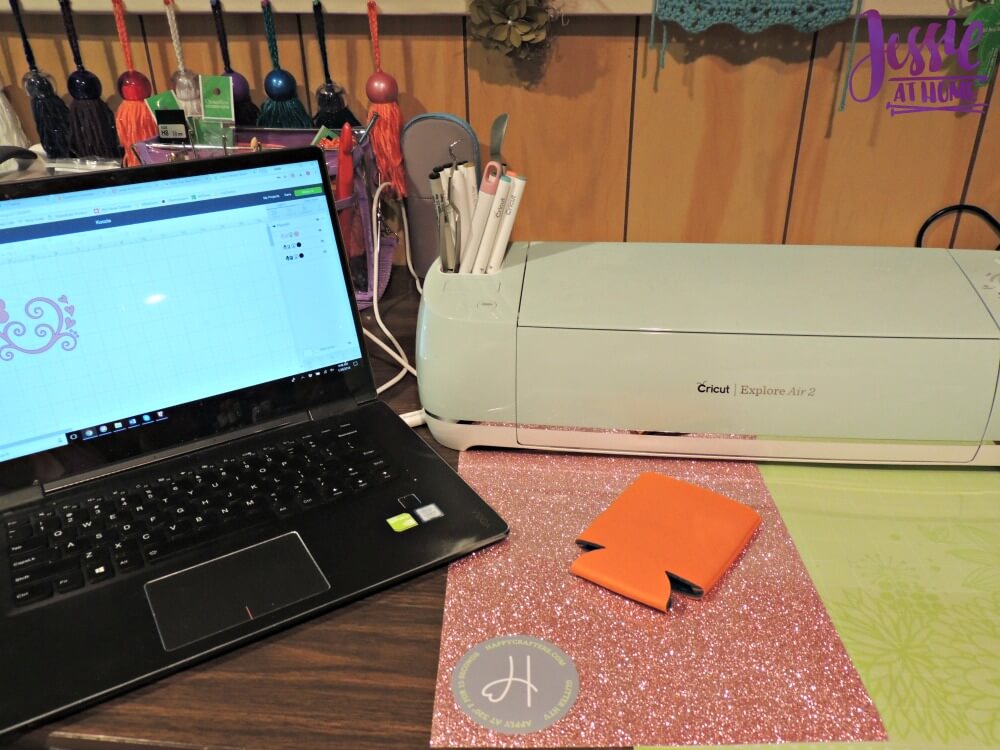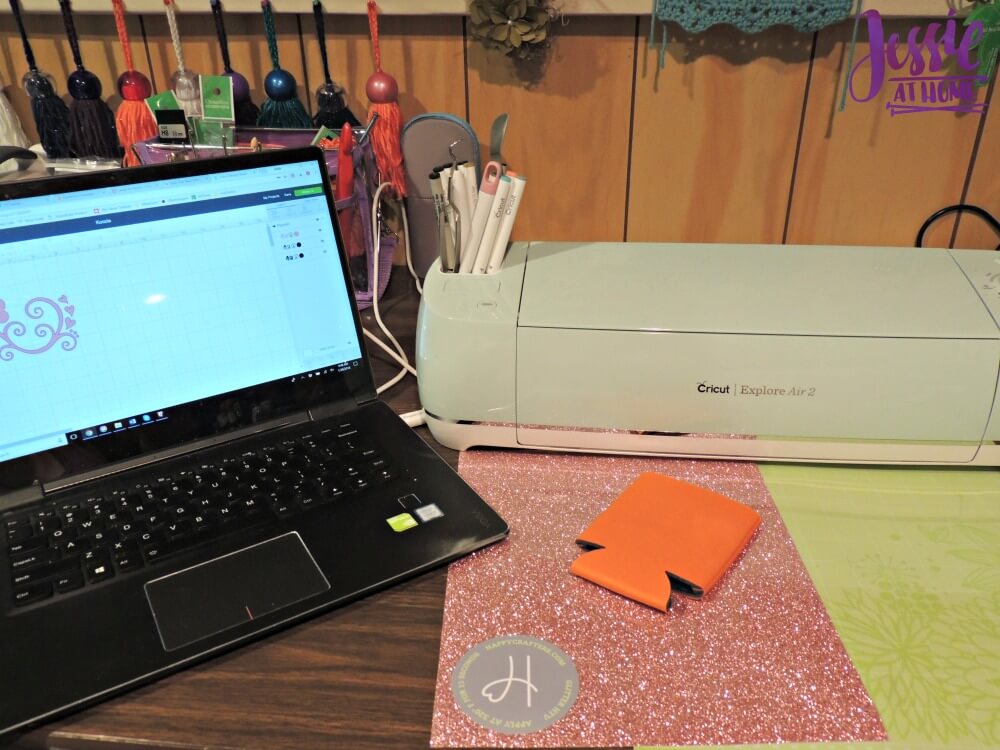 First you're going to need to collect your supplies. You will need your Cricut (or other cutting machine), the cutting mat, the vinyl, the koozie, scissors, a weeding tool, and your design. I went into design space and chose something I thought was pretty. I measured the koozy (4 inches) and made the design a little smaller (3.5 inches). My design actually had 3 layers, but I was able to delete 2 of the layers and still have a nice design. For this project, we are using a single layer design as we are only using one color of vinyl.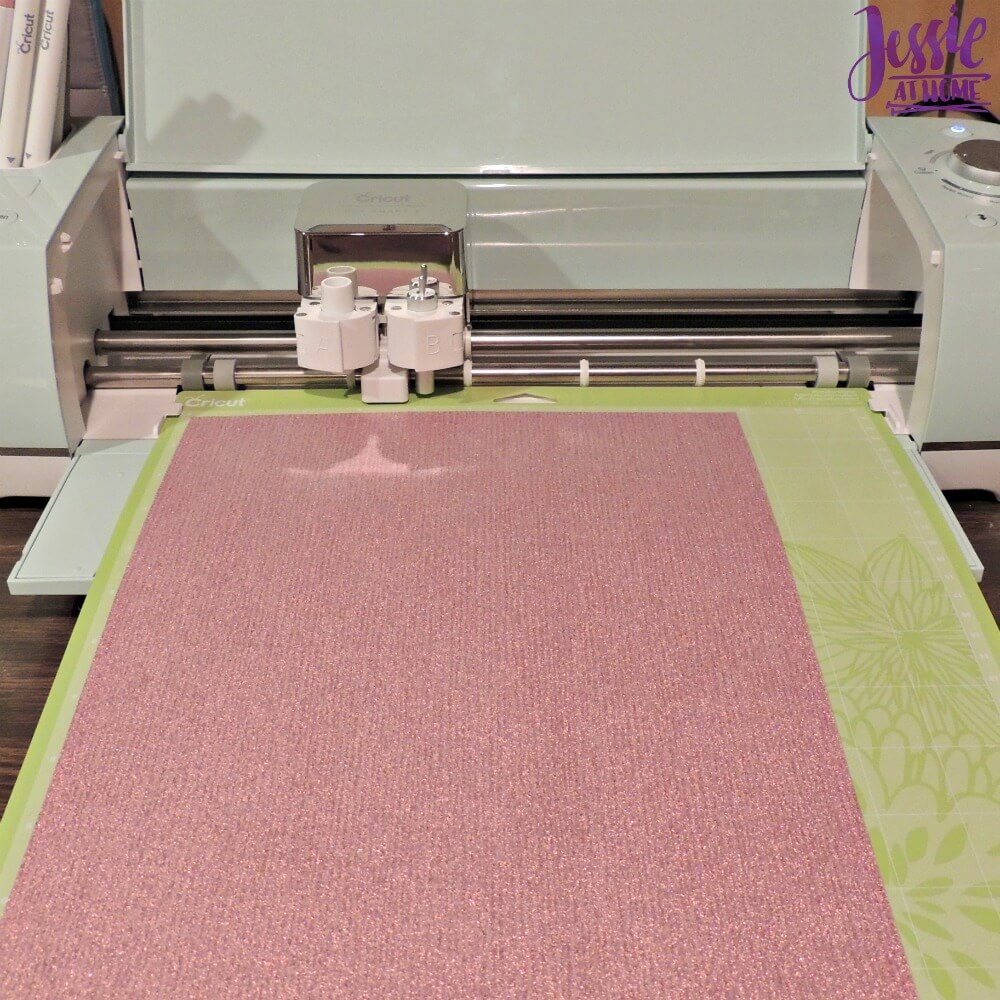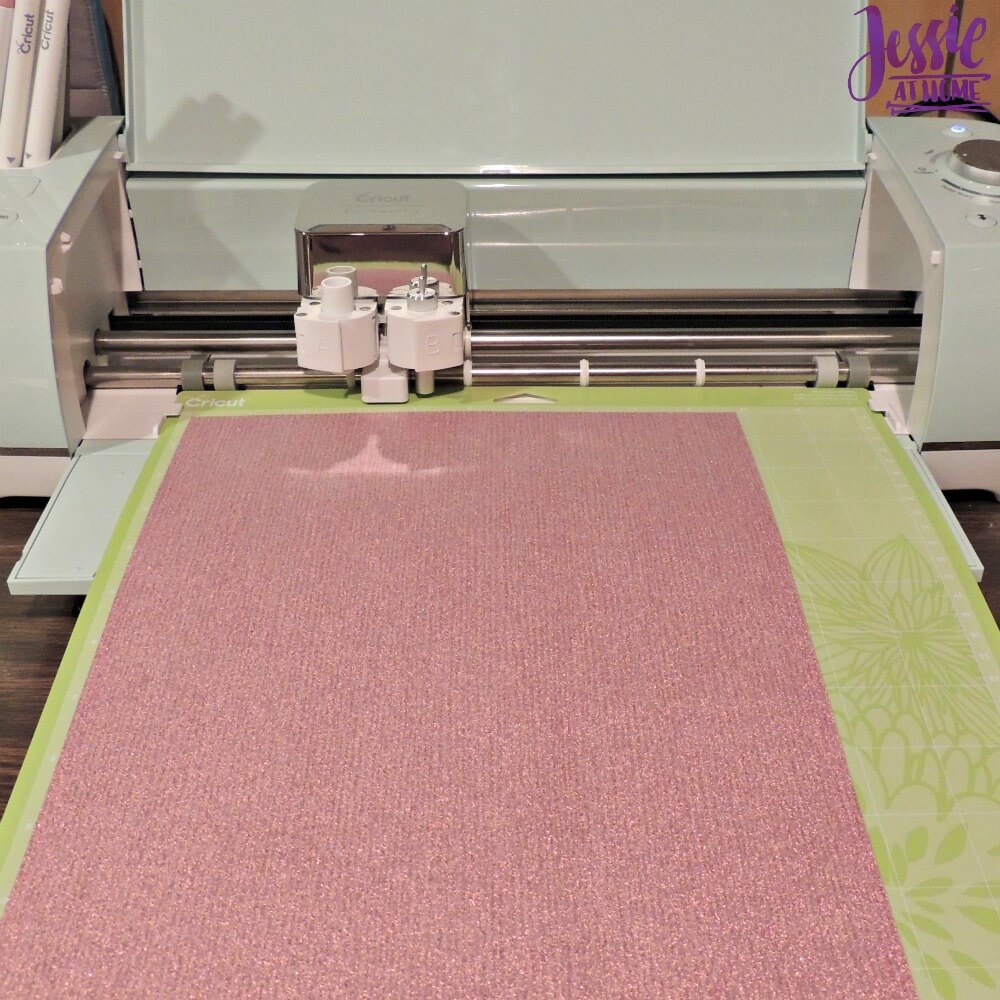 Now pop that vinyl onto your cutting mat. Be sure to place it on upside down so you are cutting through the vinyl and not the clear cover sheet. Make sure you have a nice sticky mat. If you need to replace it, do so. I always have a few mats on hand, if you don't, go get some!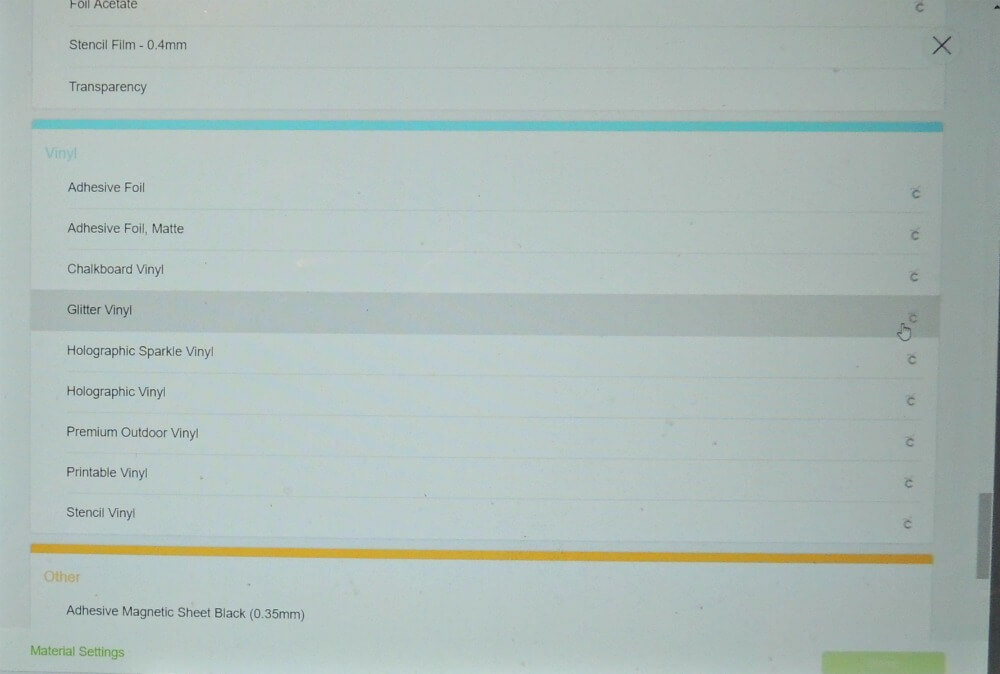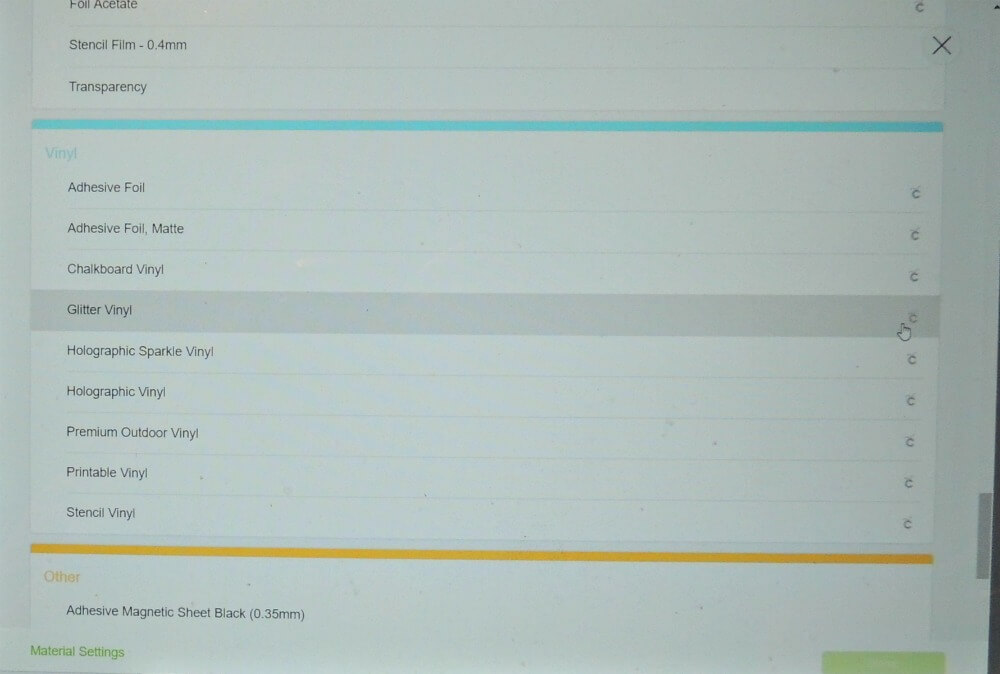 Now cut your vinyl. Be sure to choose the proper setting so that the knife cuts the vinyl all the way through, but not the cover sheet. Also be sure to choose mirror image if your image has a right and wrong side. I didn't care if my image was flipped, so I didn't bother with the mirror image.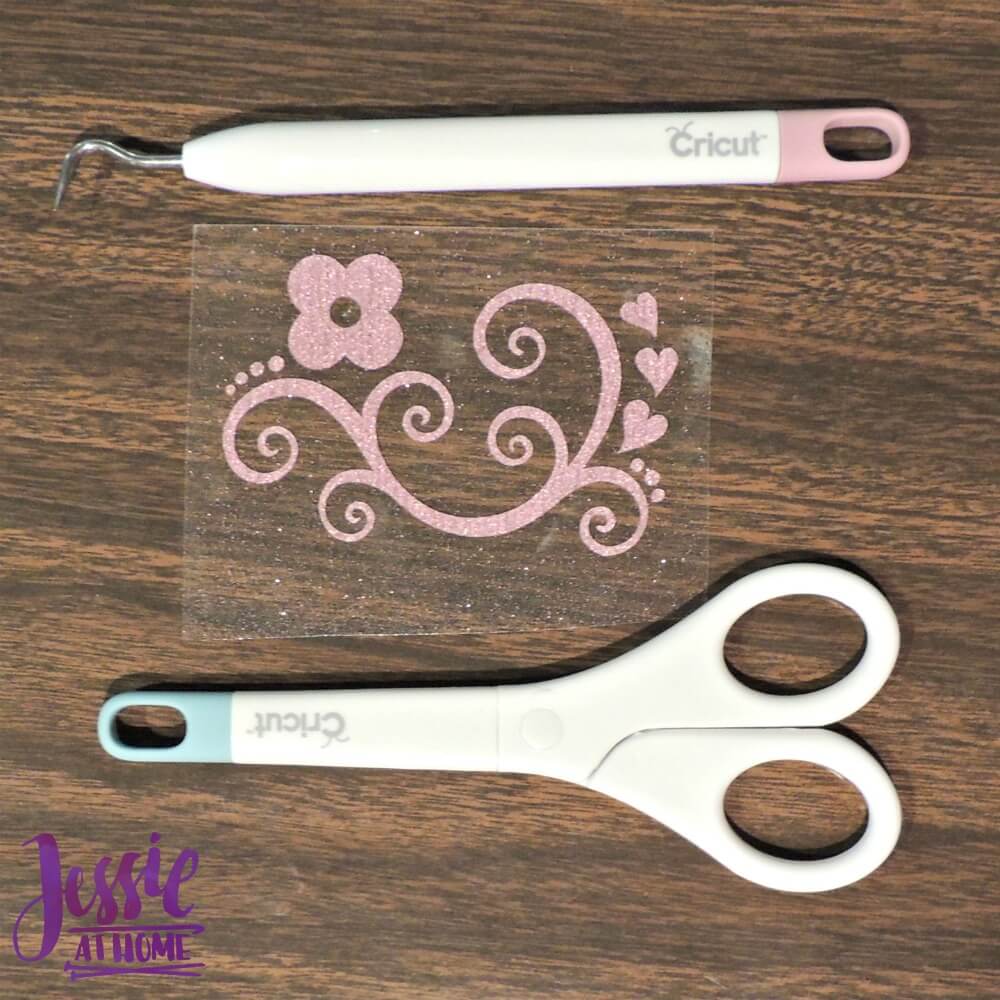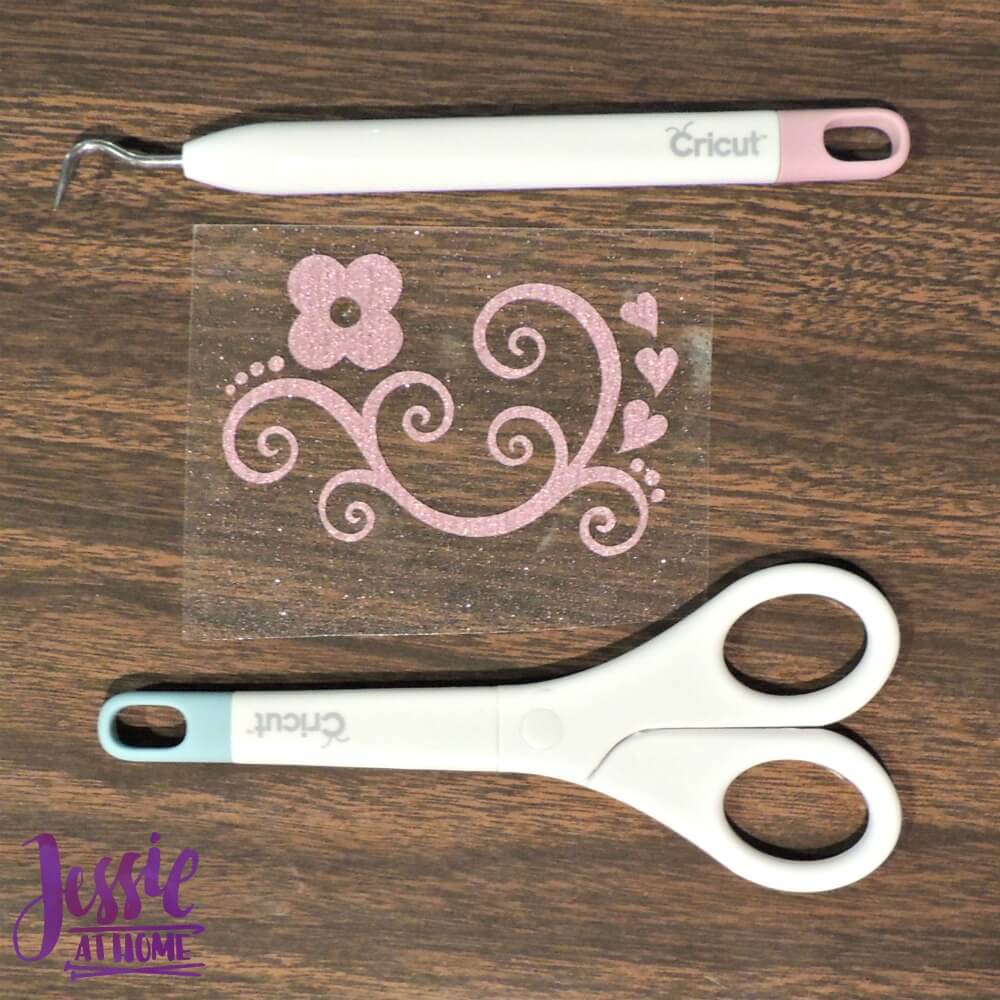 Now cut out around your image and weed your image. Or do what I did and try to weed, realize the knife did NOT cut through properly because you are in desperate need of a new blade, replace your blade, and do it all again. This time it works very easily! Blades. Keep extras on hand at all times. If you don't have some, go get them!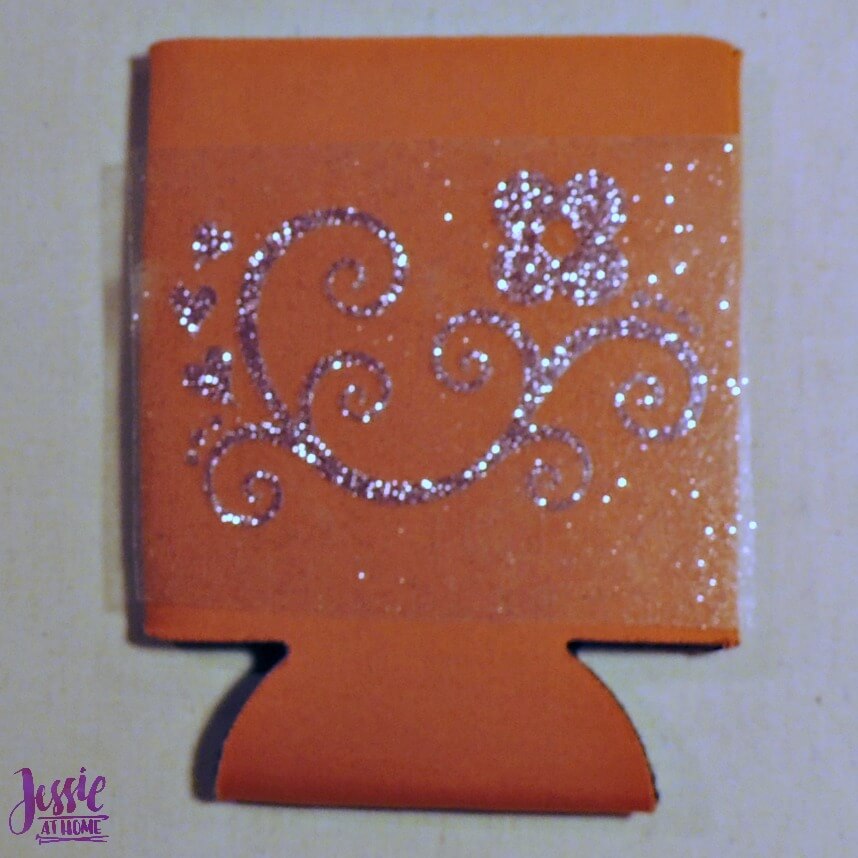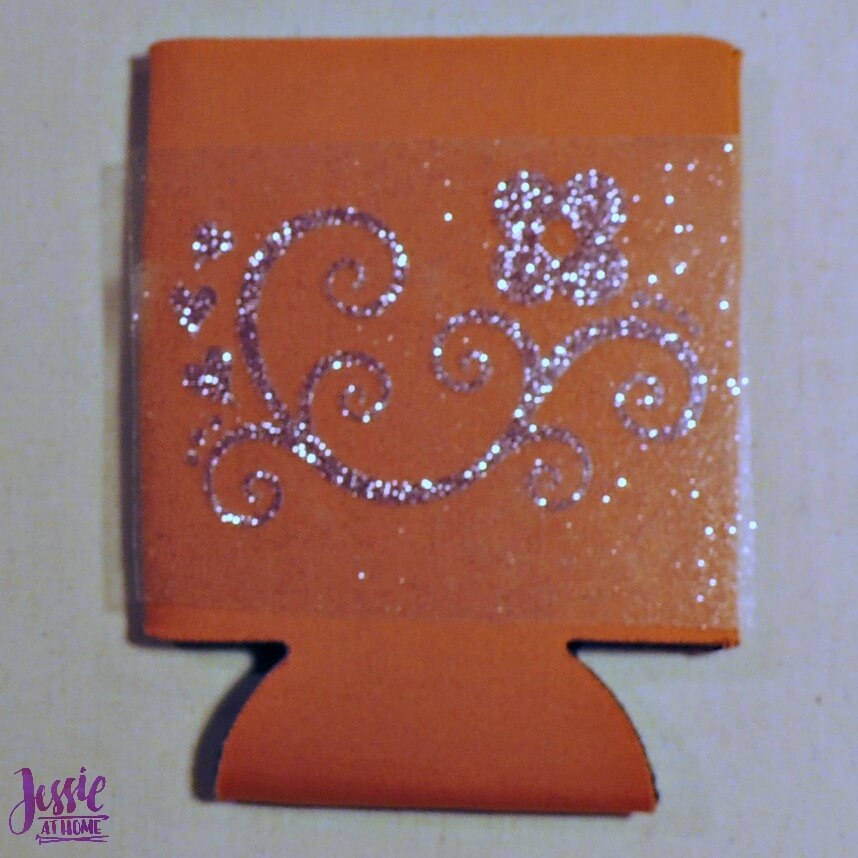 Now don't worry that there is some glitter on the cover sheet outside of the design, it won't transfer. Place the design as you want it on the koozie, iron-on side down. I put my iron on cotton and pressed for just 15 seconds.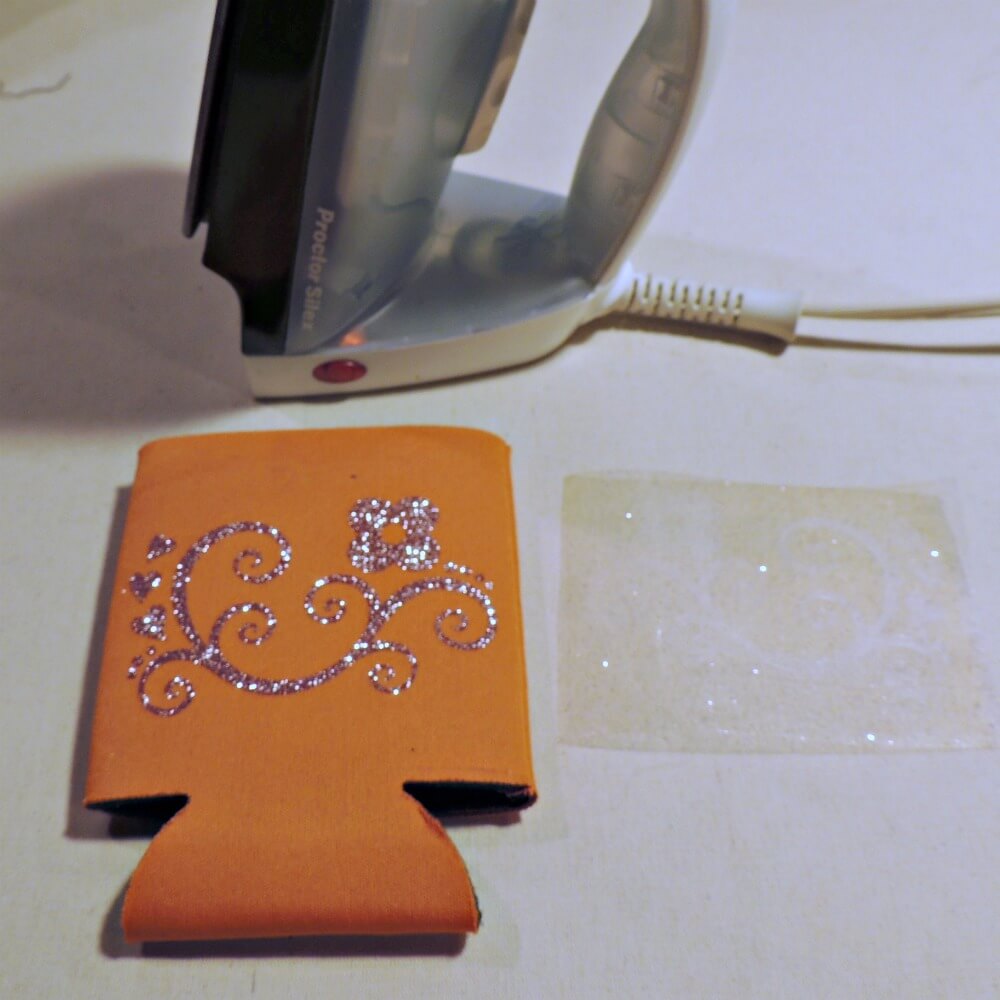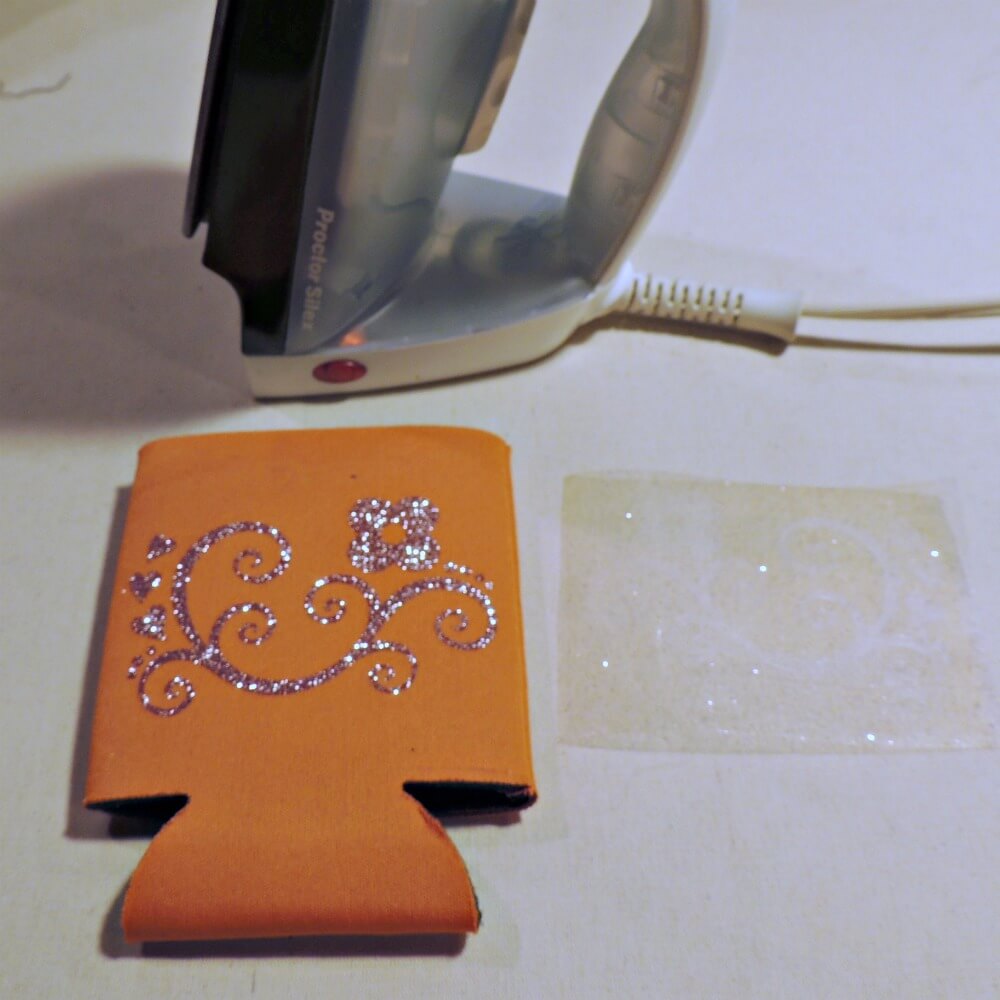 Peal off the cover sheet. Look how nicely it worked. I really love this glitter vinyl. It's easy to use and irons on really well. Plus it is very flexible, so it won't crack as the koozie is wrapped around a drink.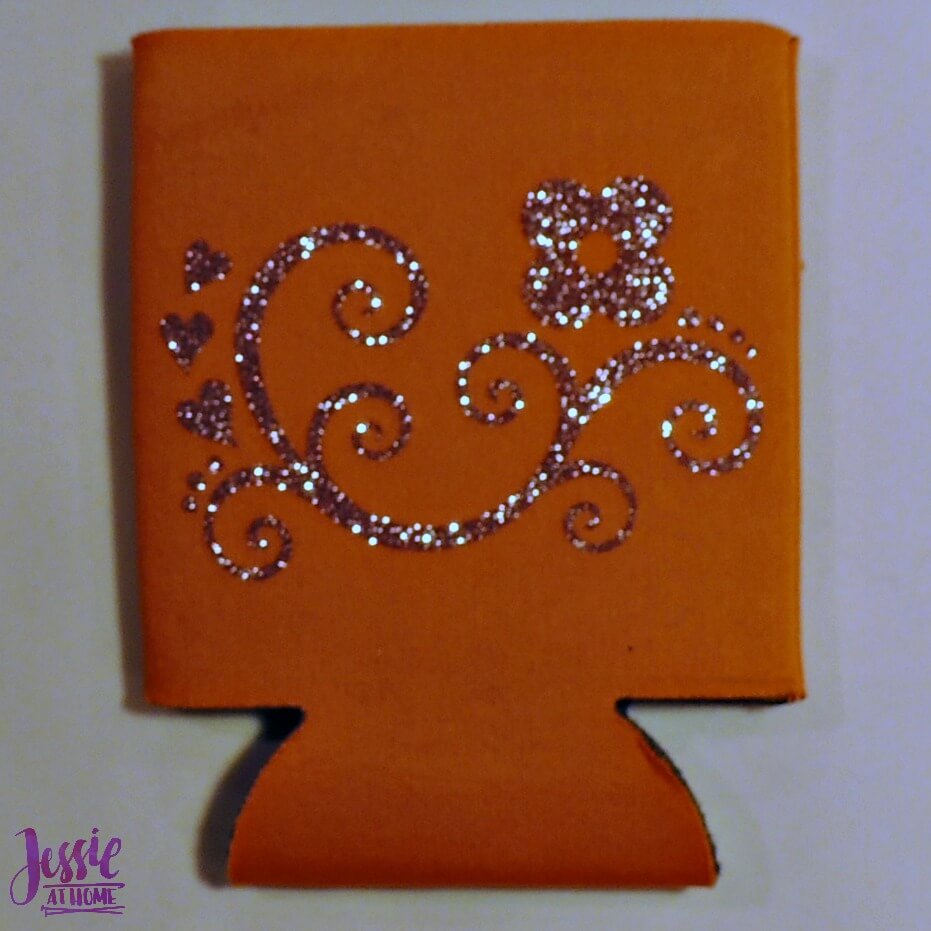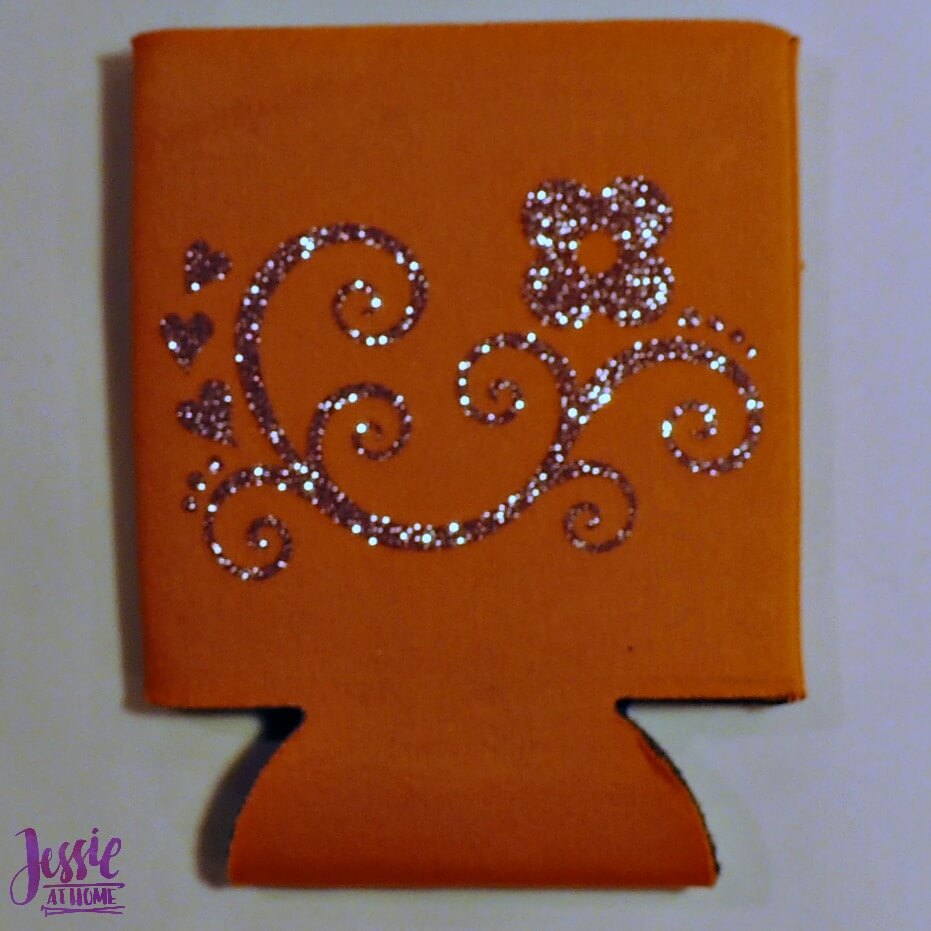 There you have it, a pretty koozie for your upcoming summer fun! Now hop on over to Happy Crafters and see all the goodies they have for you!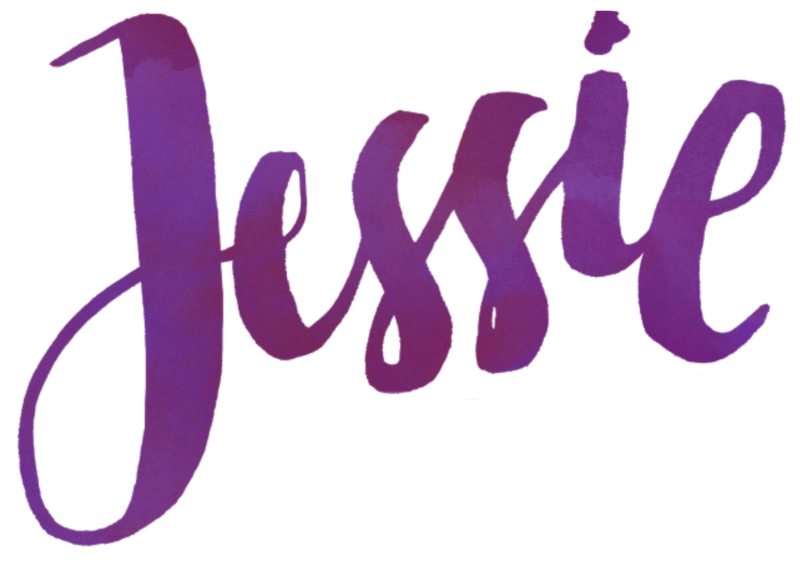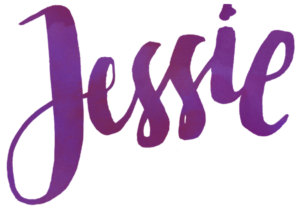 ©Copyright 2018 Jessie Rayot / Jessie At Home All my videos, patterns, charts, photos and posts are my own work. Do not copy them in any way. If you want to share this information with someone, share the link to this post. If you want to share on your own blog / website, then you may use the first photo in this post and link back to this post. You may not give away printed copies of this post. Thank you.