Handmade holidays always seem more special to me. When someone takes the time to craft something just for you, it's wonderful. With the fun and fabulous felt kits from Bucilla, you can make gifts to bring love and joy.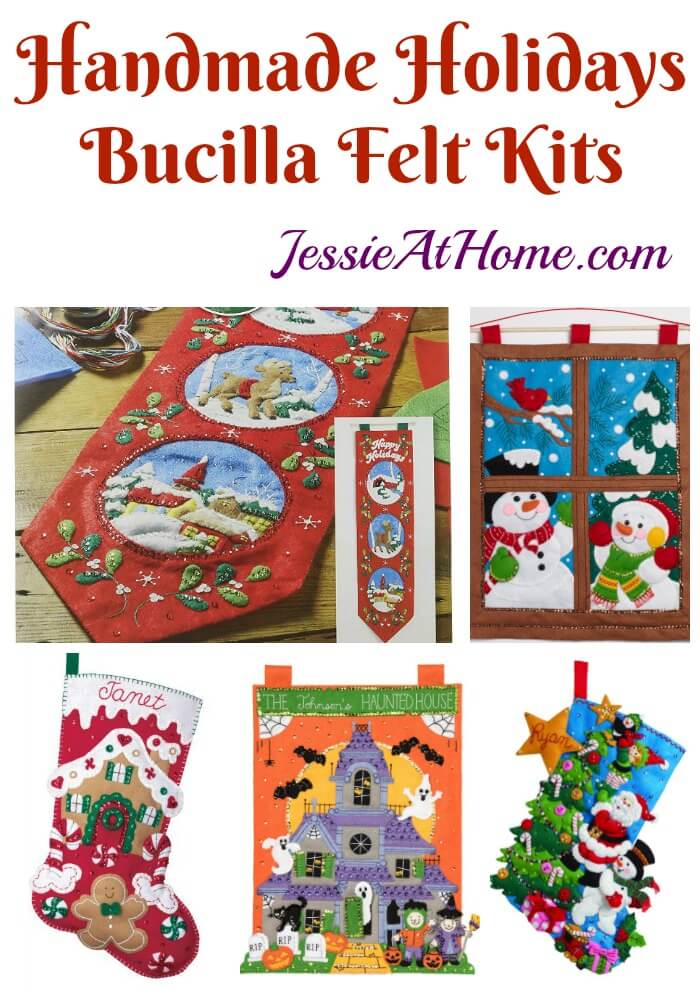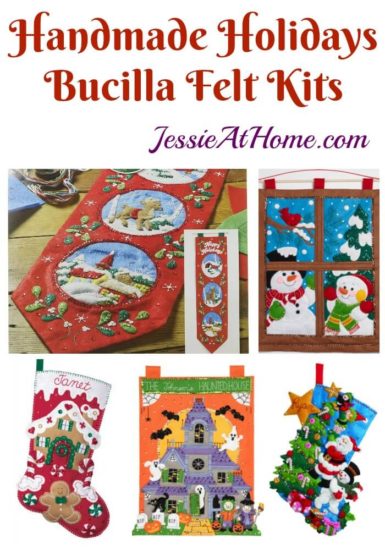 Bucilla felt kits come in a variety of styles and are made by Plaid. There are wall hangings, window decor, flags, and several traditional Christmas items such as stockings, ornaments and tree skirts. Most of the kits are Christmas themed, but I have found a few that work for fall and winter in general.
Last winter Plaid sent me this Bucilla felt kit for my own handmade holiday fun. I thought it would be great for my July prep as I didn't have the time to make and review it before last Christmas.
The kit was complete with everything I needed to make two wreath ornaments and 2 bird ornaments. All I needed from my craft room was a pair of scissors. I loved the schematic showing where all the pieces attached to each other and the rest of the directions were also easy to follow.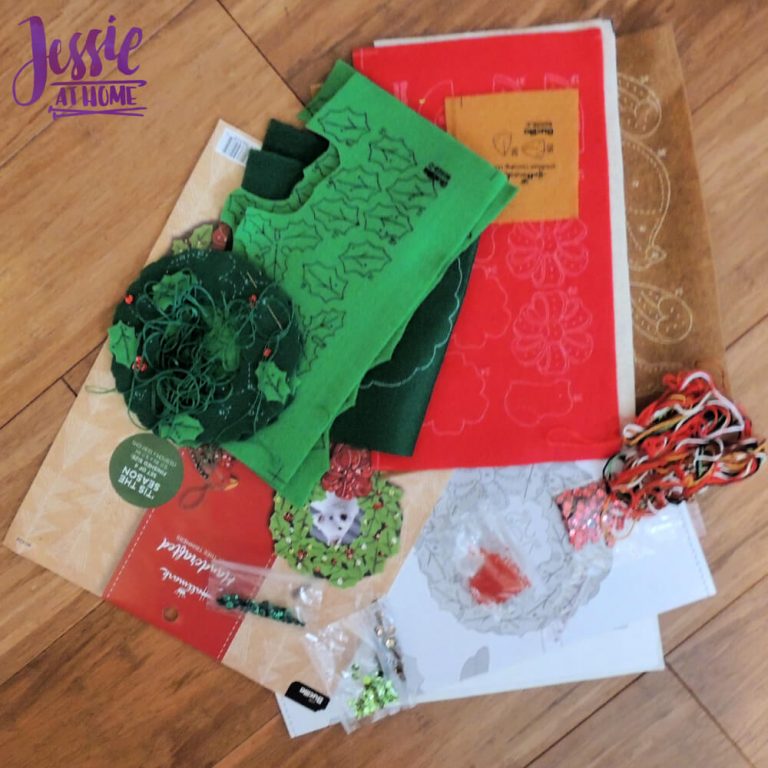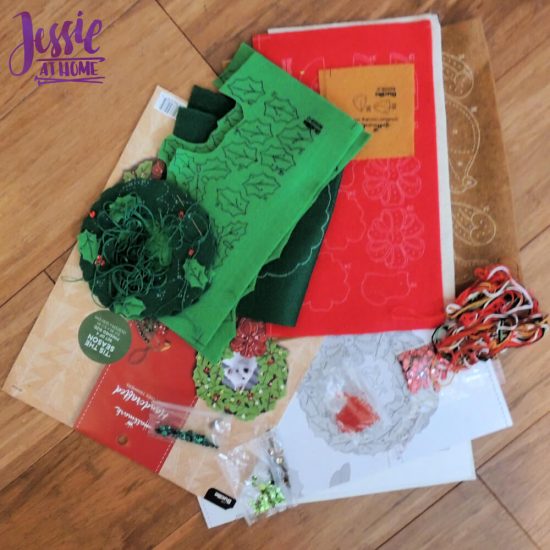 I made the 2 wreaths and then put pictures of the girls in them. I'm so happy with how they turned out. When I was working on them I was able to take them with me when we went out by just tossing everything in a gallon zip-top bag.
The felt kits were really fun to make. I enjoyed stitching them all together and adding on the sequins and beads. My handmade holidays are off to a good start!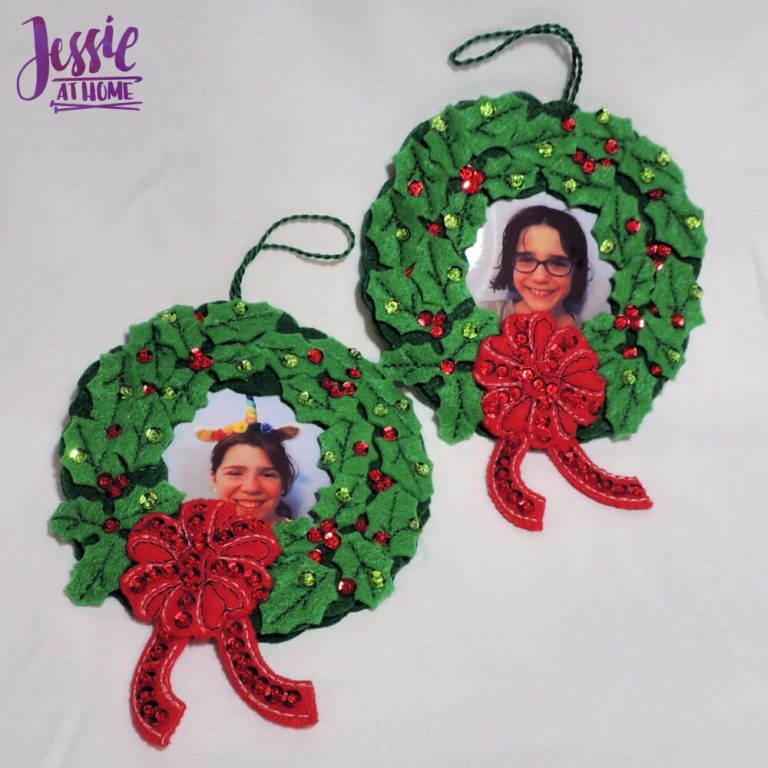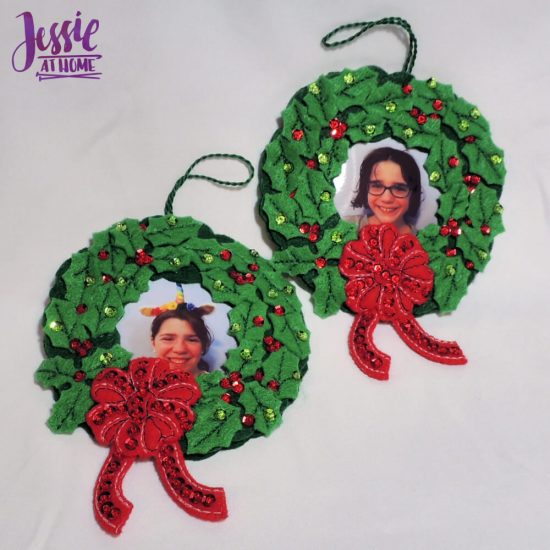 Here are some more Bucilla Christmas felt kits! Which is your favorite?
In addition, there are also some bright and playful felt kits for other holidays. Here are some of them.
You can order your Bucilla felt kits for your own handmade holidays from any of the Amazon links in this post, or you can find them at the following social media sites.
Happy crafting my friends!
If you liked these handmade holidays ideas, try one of these.