Over the girls' February break we took a look at Happy Abstracts by EttaVee (Jessi Raulet). We were inspired to have a girls day painting party and ended up with some really wonderful creations! Stick around until the end of this post for a chance to win a copy of your own!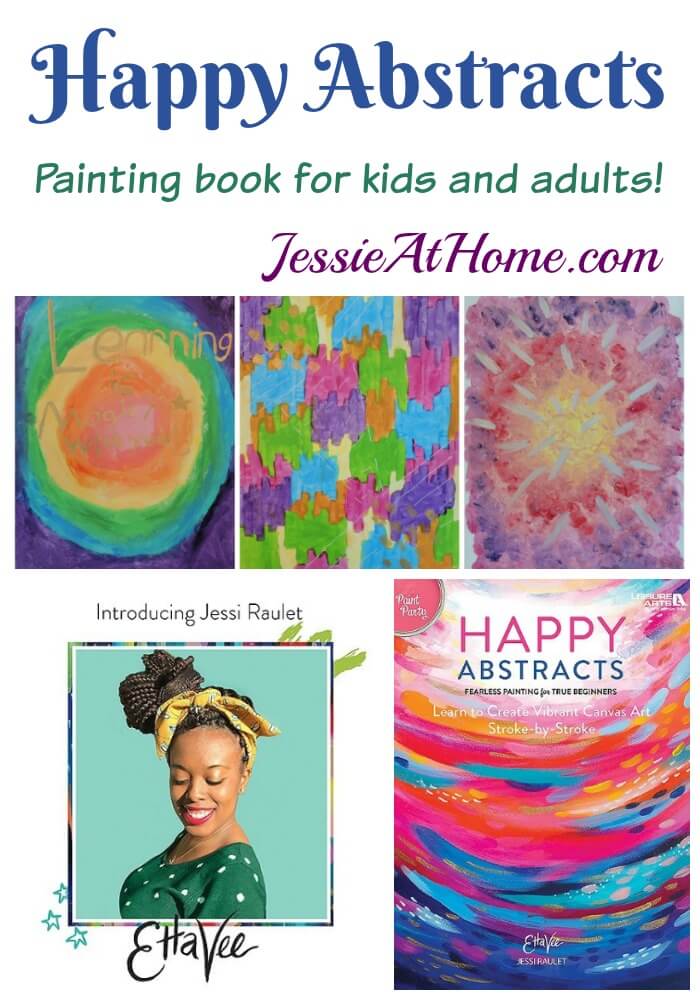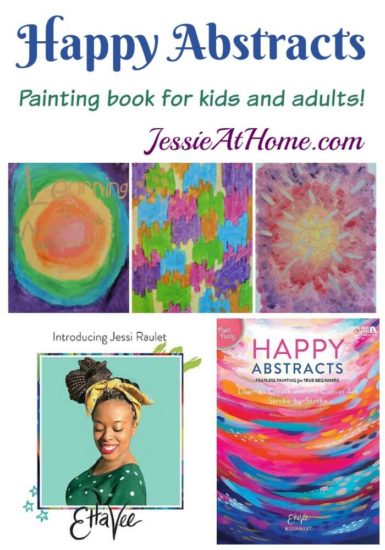 The book reviewed in this post was provided by Leisure Arts. All opinions are my own.
I have to say, I was very taken with the bio photo of EttaVee. Look at her, sure, she's beautiful, but there is something more than that. She just looks like someone I want to know. There's a little interview with her on the opposite page of her photo and she really does seem like my kind of person!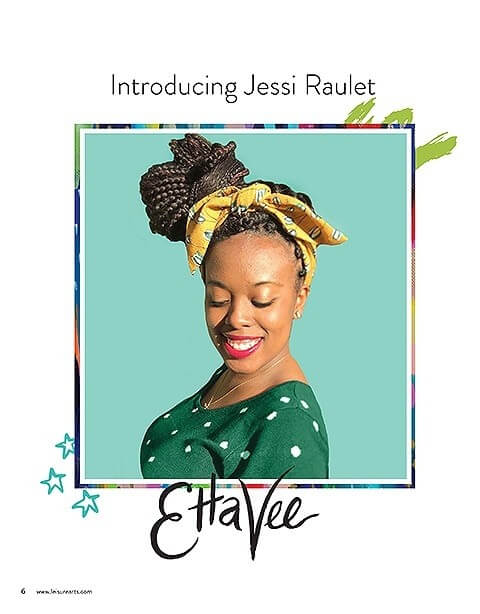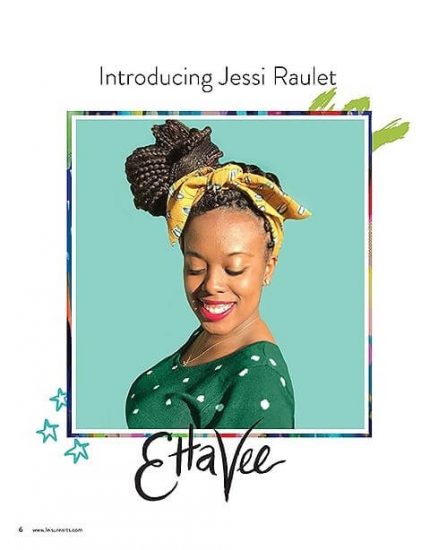 Leisure Arts was quite smart in working with EttaVee. Not only is she an extremely talented artist, but she has a wonderful ability to teach in print. Vada sat down with her book and was able to come up with some great ideas. We decided to make a whole girls day out of it!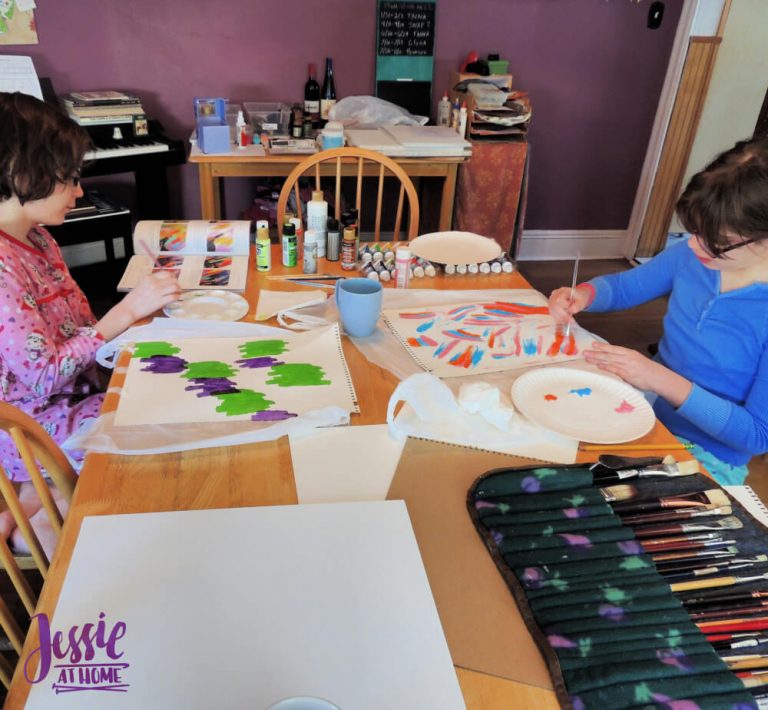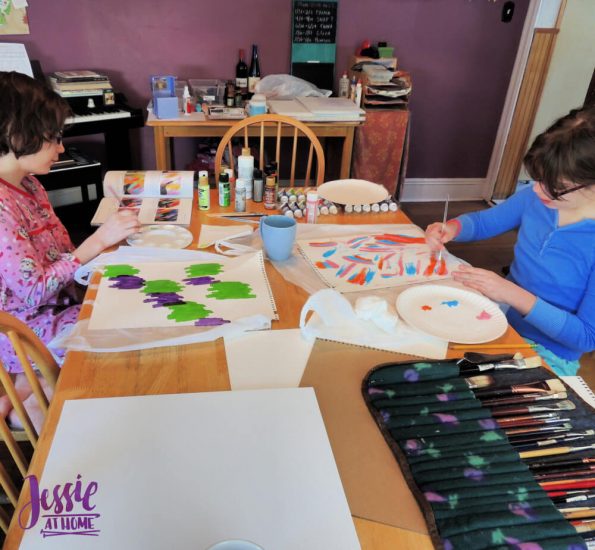 It was so much fun to raid my old art supplies and pull out my paintbrush roll. EttaVee starts her book with some great info on tools and supplies, both what they are and how to use them. Then she explains a little about color theory, and moves on to talk about hosting a paint party. We were inspired!
Vada and Kyla started with some watercolor paper and practiced some techniques they had learned from Happy Abstracts. The book is written and illustrated in such a way that it was easy for both of them to learn from it, even with Kyla being dyslexic.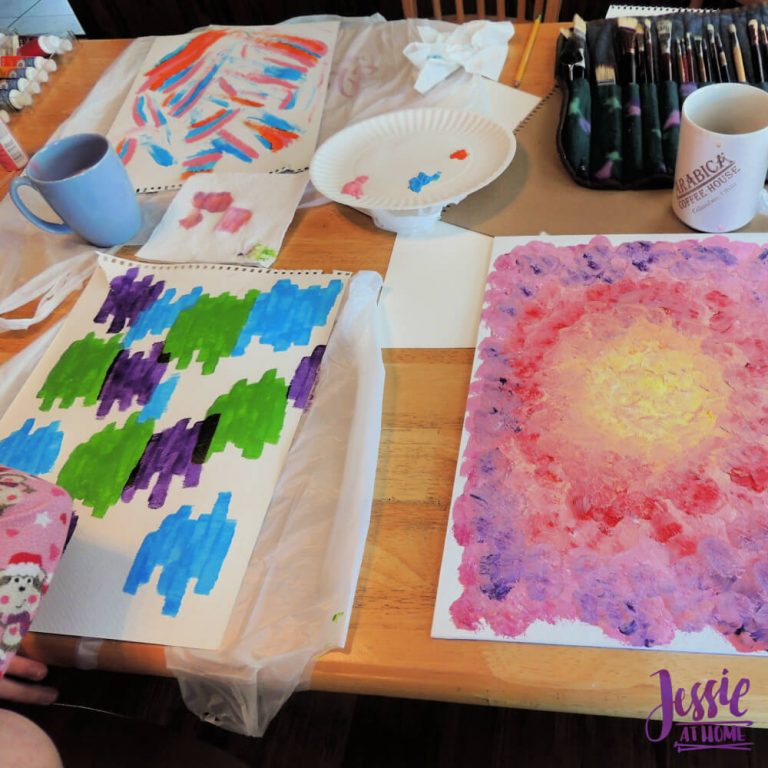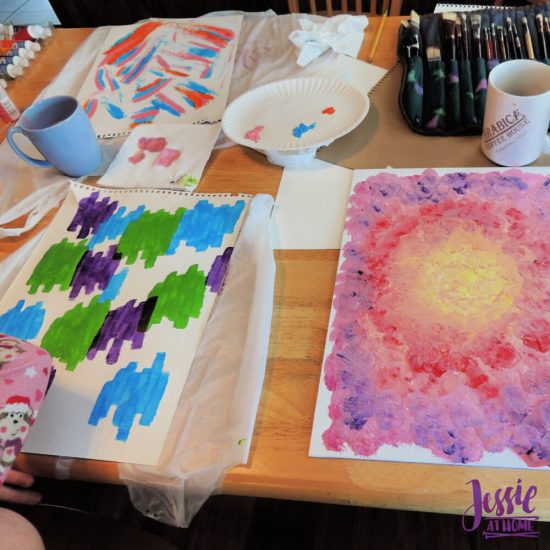 They planed out their ideas and I played around on a canvas board. I had a nifty idea inspired by Happy Abstracts as well! Happy Abstracts includes tutorial on making 6 projects. They are easy to follow and inspire great creativity.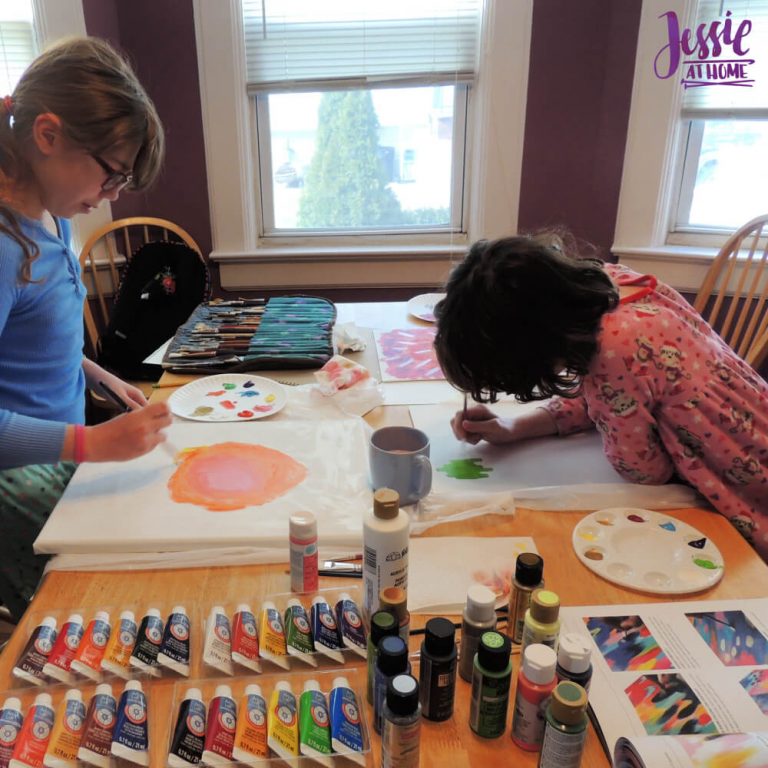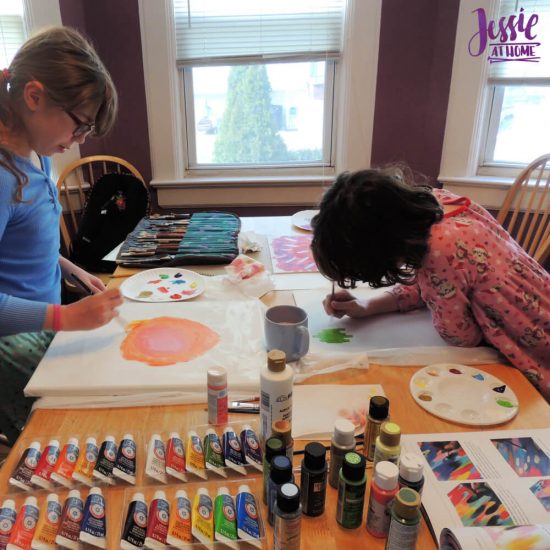 Once the girls had some ideas and had practiced some techniques and color planning, they got started on their final projects. Vada made her painting on a canvas board, and Kyla used a stretched canvas.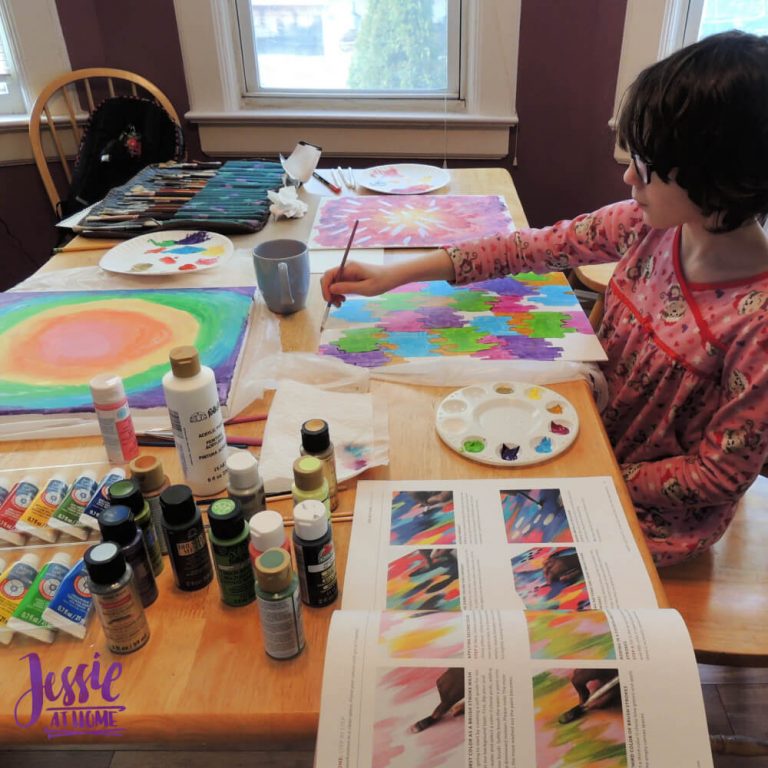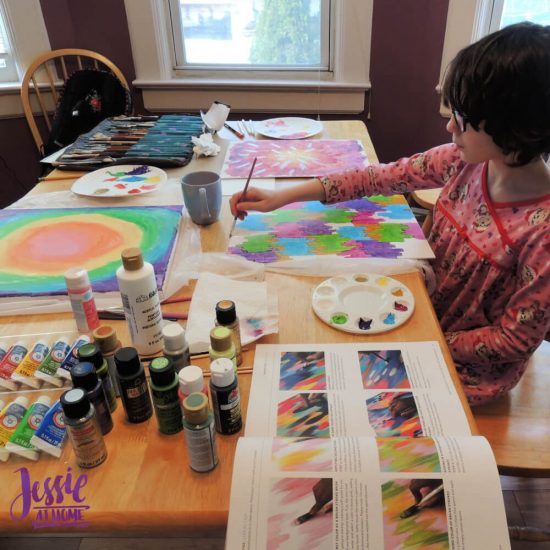 I love the way EttaVee shows layering. Many of her projects start with painting, then move onto paint markers, then finish up with finer paint markers. Below you can see the abstracts created by Kyla, Vada, and myself. Kyla had already started adding words to her's before I snapped a picture.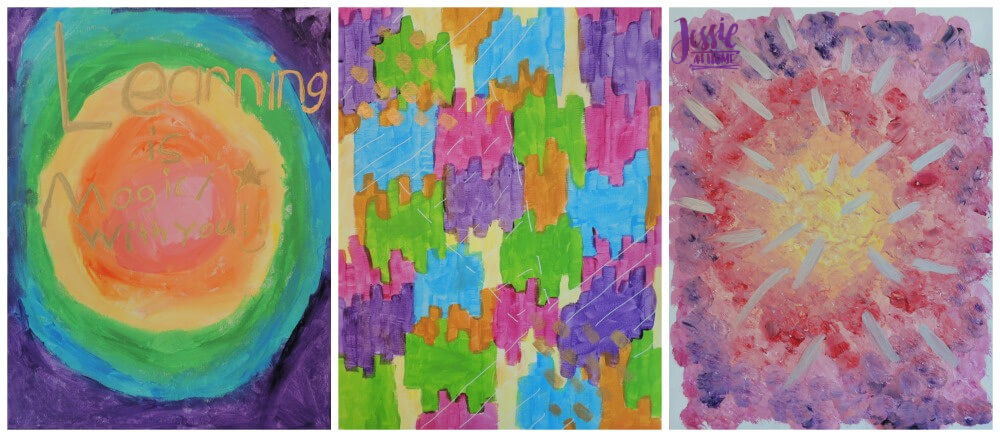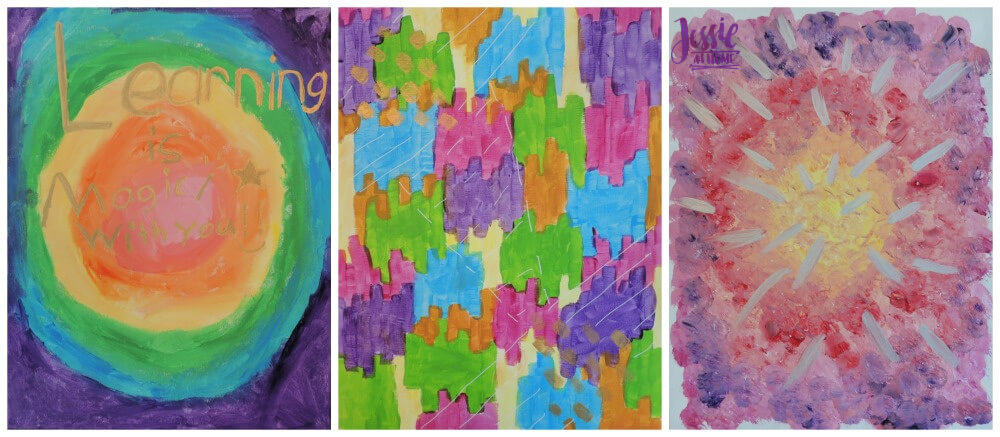 Once we finished the abstracts, we decided to continue to create with them. We used some vinyl by StyleTech (opal for Kyla and removable for Vada and I) and my Cricut and turned our abstracts into inspirational art.
Kyla made a painting for her teacher – it says "Learning is magic with you!!" Vada made a cute and happy donut painting, and I made myself a reminder of who I really am. We will be posting a tutorial on how to use vinyl with your paintings to create works like this in the next month or so. Which means you should grab yourself a copy of Happy Abstracts so you can get your base painting done!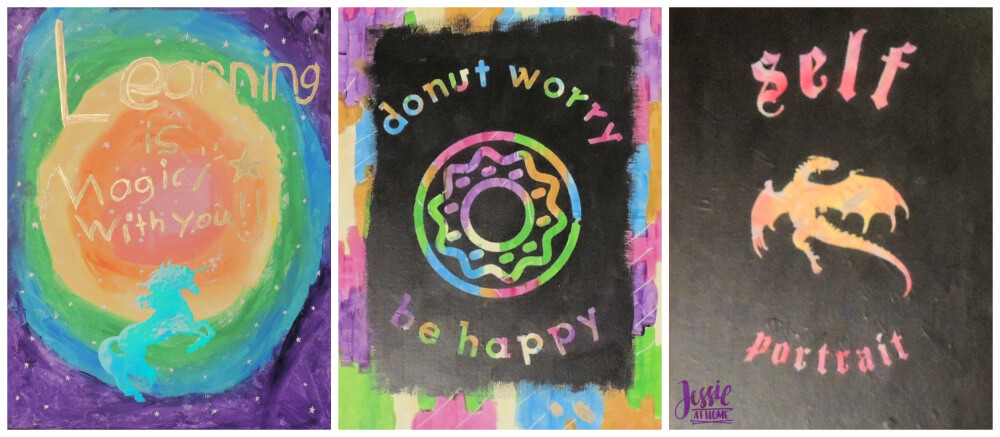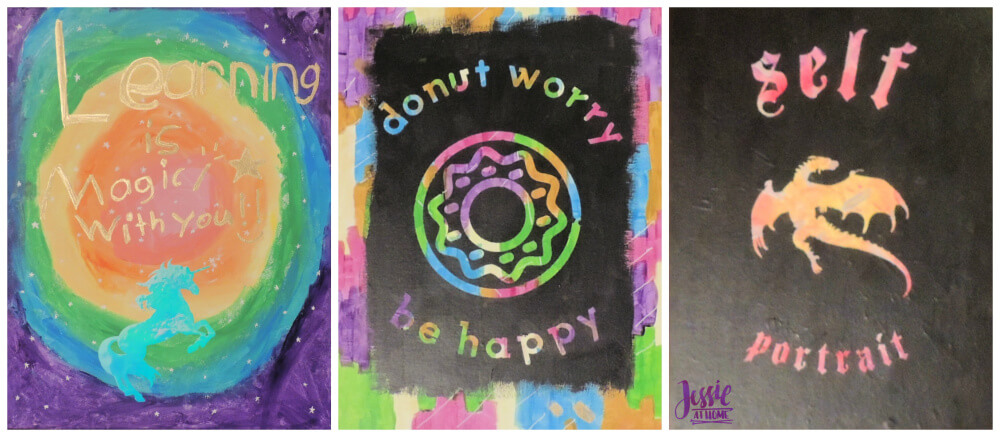 You can follow Leisure Arts at any of the links above, and you can find Happy Abstracts by clicking on the title anywhere in this post, they are all linked to where you can by it. Plus, you can enter to win a copy from Leisure Arts below!
To enter the Happy Abstracts Giveaway you must be at least 18 years of age and have a valid shipping address in the USA. The giveaway ends at the end of day eastern time on March 24, 2019. Winner will be contacted by email and will have one week to reply with a valid shipping address or a new winner will be chosen. Void where prohibited.
a Rafflecopter giveaway
If you liked this post, try one of these.