Have you ever wished you had greater control of your glue gun and that the glue sticks didn't run out so fast? What about getting fed up with those awful strings? Well, there is hope!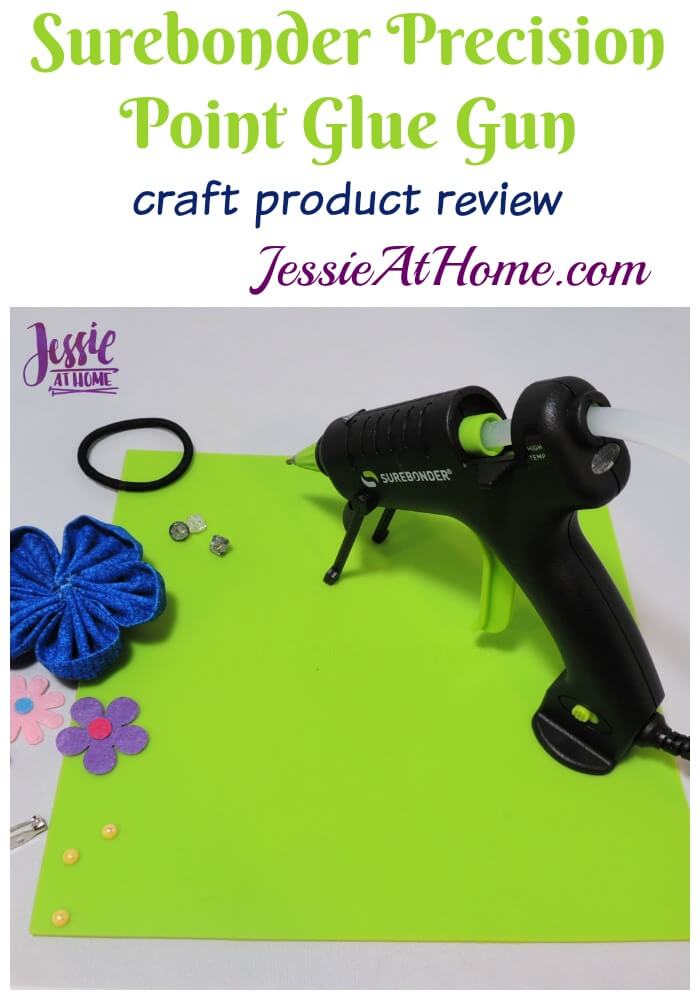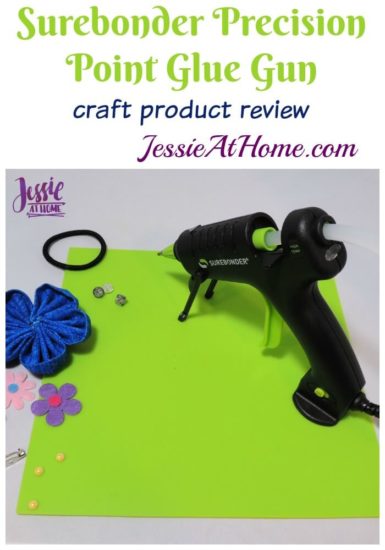 The products reviewed in this post were provided by Surebonder. All opinions are my own.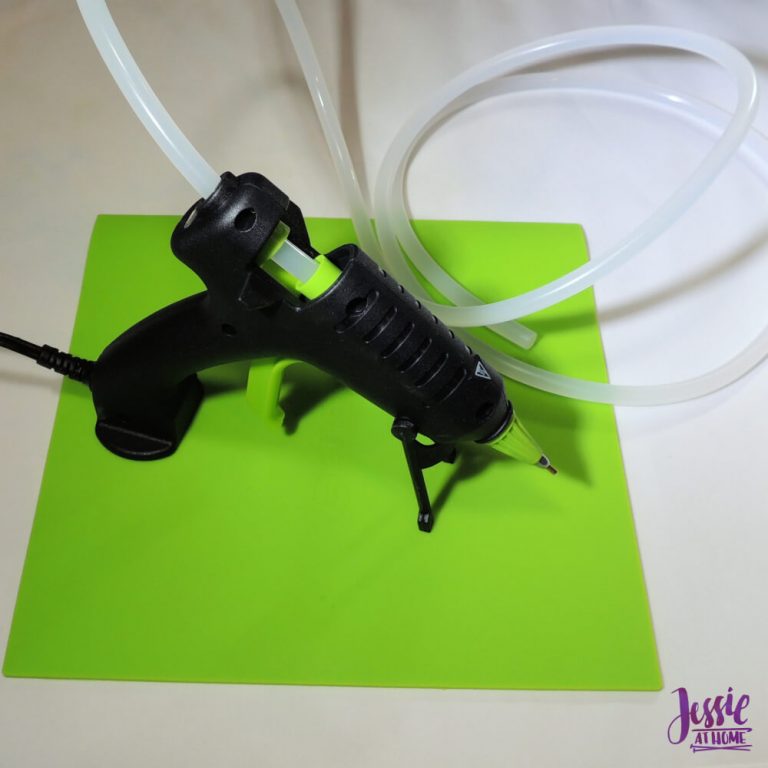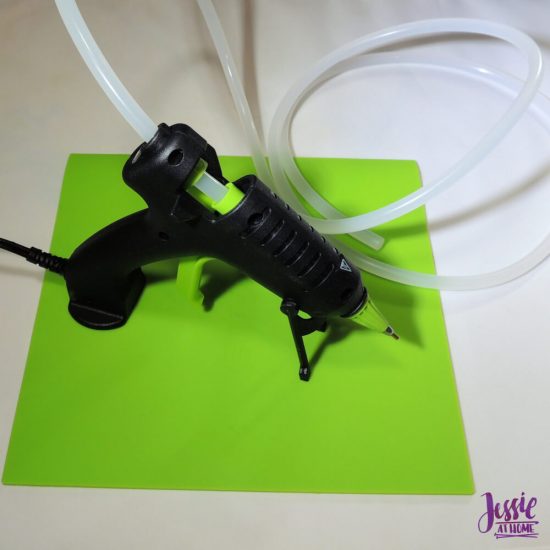 This winter I was given the Surebonder Mini Size High Temperature Detail Hot Glue Gun, a silicone 8″ x 8″ glue gun pad, and a 60″ glue roll. There are several qualities that make all 3 of these products so very awesome.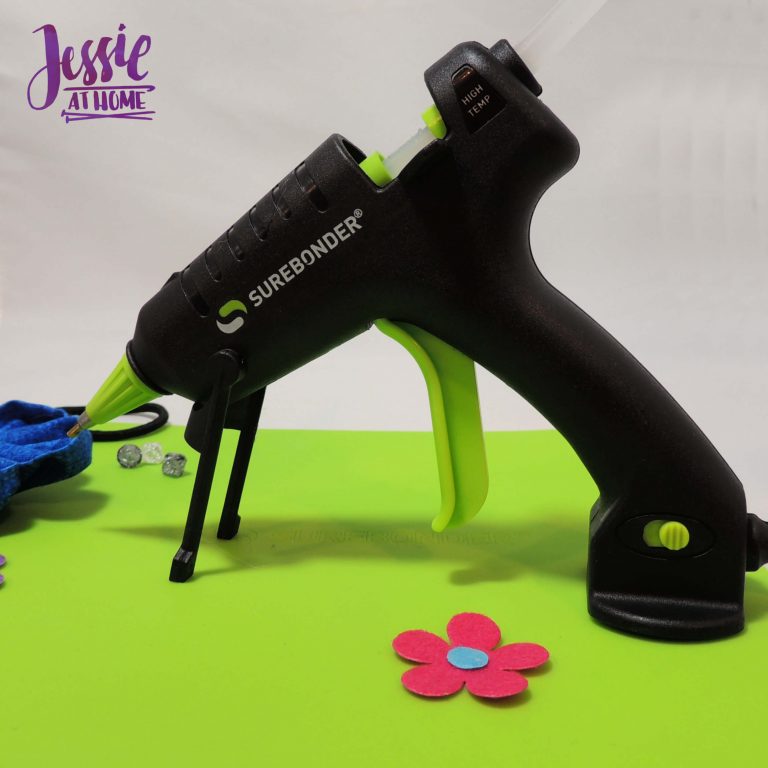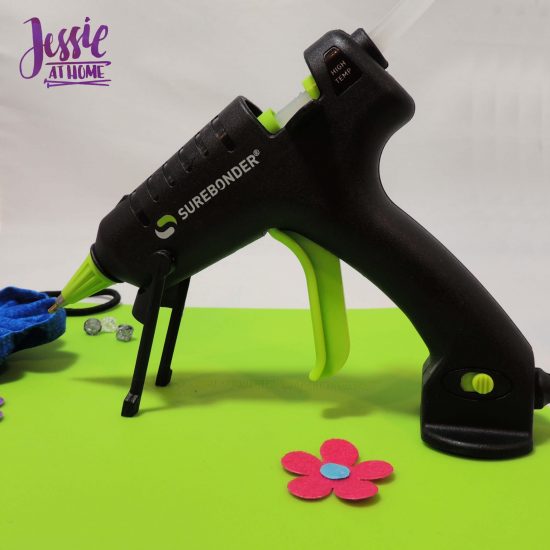 First, let's look at the glue gun. The stand easily folds down and is made of plastic, so it doesn't get hot. The cord is plenty long. The gun has a little switch to turn it on and off, so you don't have to keep plugging and unplugging it. This is really great when your outlet is hard to reach and you will be using the gun on and off throughout the day.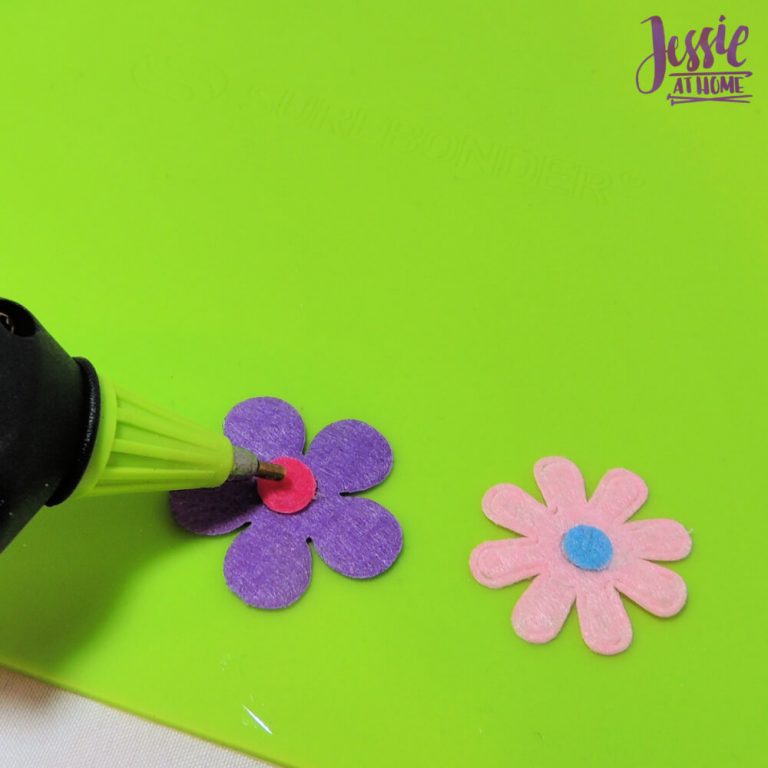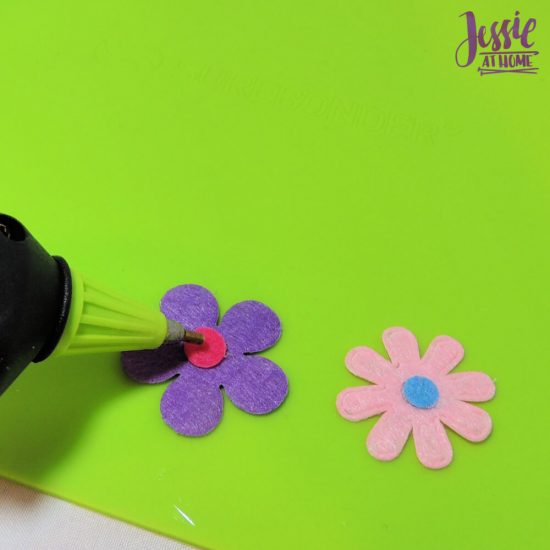 As nifty as all those qualities are, my favorite is the precision point. It lets you create a small dot of glue for detailed work. Plus, by some means of magic, you don't get those strings. You just apply as much glue as you need, then stop pressing the trigger and give the point a little swirl to help finish off the end, and ta-da, no string!
This combines to allow you to glue smaller items and more detailed areas very neatly. Actually, the dot below is much bigger then I usually make. I was worried the tiny dots I had been making wouldn't really show in the photos.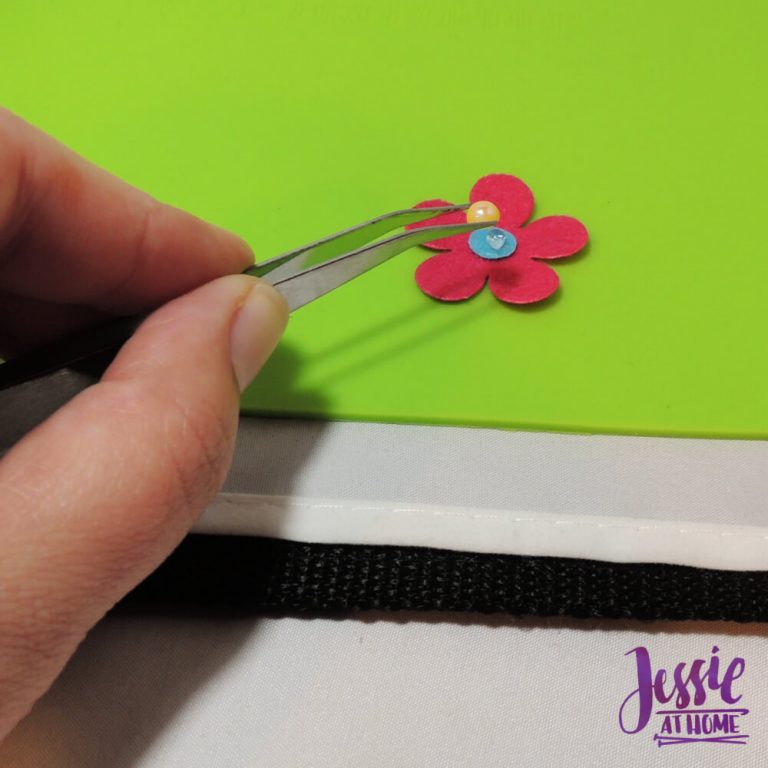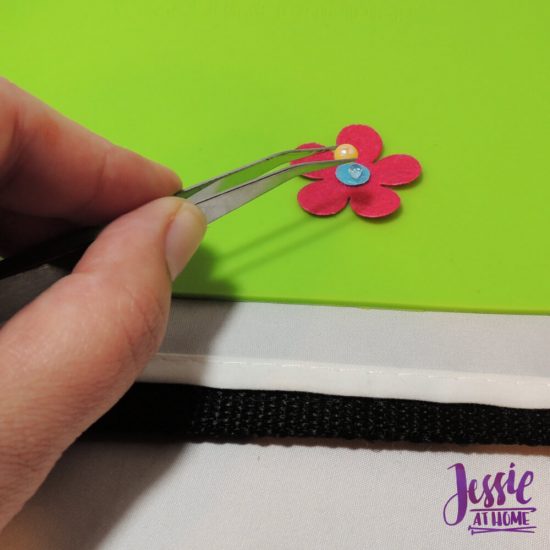 The silicone pad works as it should. It protects the surface below it, and the glue does not stick to it. This means you can clean up any drips once they cool, and you can use it as a non-stick surface if you need to press down your craft and are worried some of the glue will get pressed out. In addition, it is 8″ x 8″ which makes it big enough for the glue gun and your project at the same time.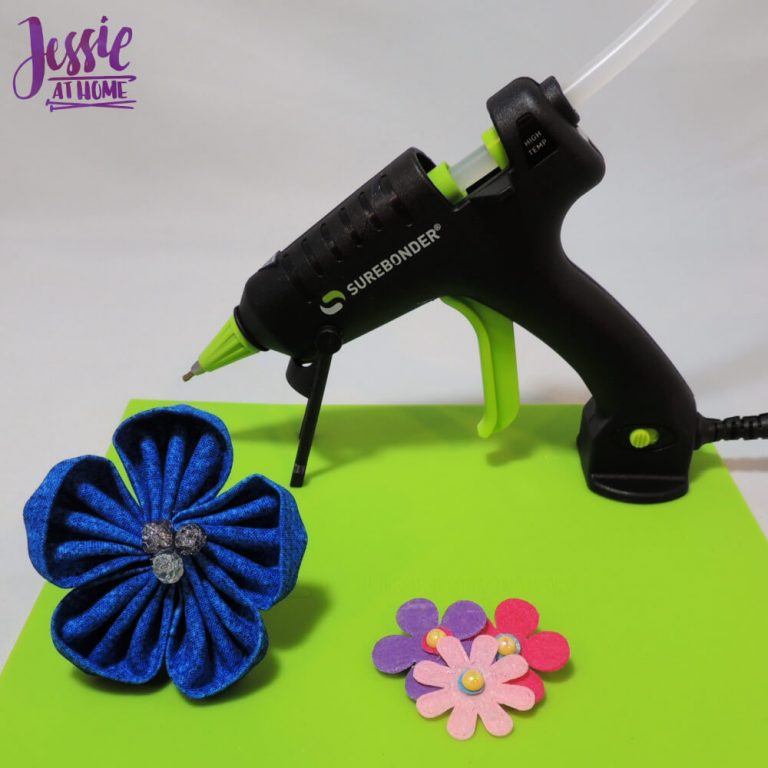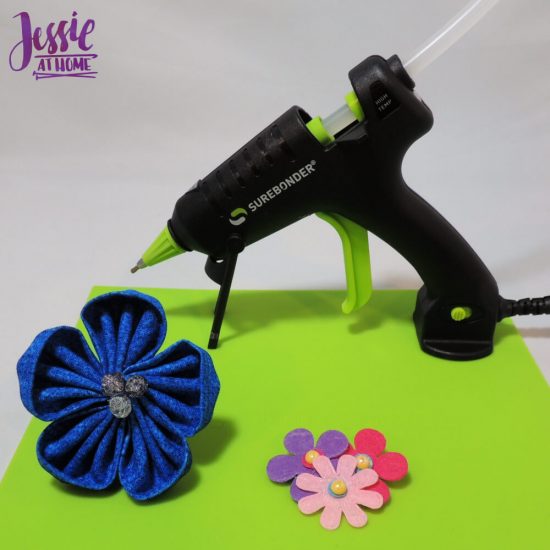 Surebonder carries a variety of glue stick styles and colors. I have the 60″ long glue roll. It's this awesome glue stick coil that makes life so easy! I have already used my glue gun quite a lot and haven't had to replace the glue stick yet.
You can find Surebonder products on Amazon at the following links:
Surebonder Mini Size High Temperature Detail Hot Glue Gun
silicone 8″ x 8″ glue gun pad
60″ glue roll
more from Surebonder
You can find out more about Surebonder on their website, HERE. So far, I am quite impressed with their products. Give them a try!
If you liked this post, try one of these.