Sometimes it's nice to create something quick. Maybe you don't have a lot of spare time, or maybe you need a little something extra for your outfit this weekend. With spring just around the corner in my corner of the world, I thought I'd find some quick spring free crochet patterns for you.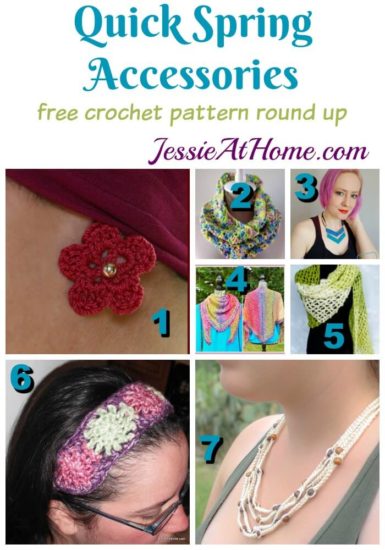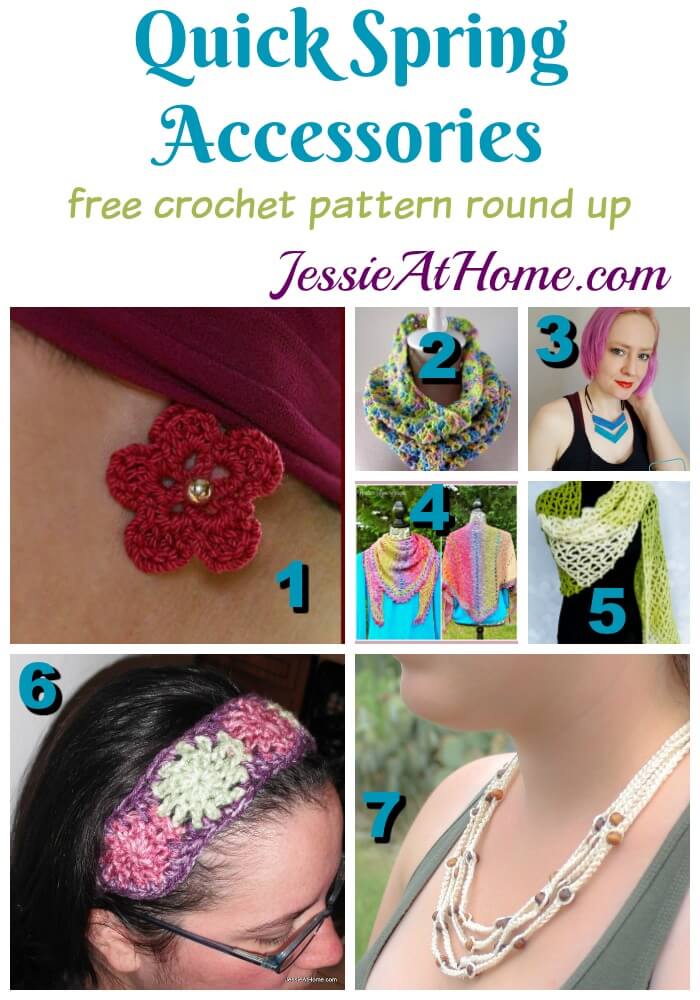 Here are the names and links of each pattern.
1) Earring Embellishment by Yarnutopia
"A very simple and elegant twist on a basic earring. Add a tiny floral embellishment to the back of your studs with this easy to make crochet thread flower!"
2) Splash of Spring Crochet Cowl by Moogly
"I was holding onto this gorgeous skein of yarn from Yarn Baby LLC for ages, waiting for the perfect pattern to come to me – and for spring! Now it's ready, and I present the Splash of Spring Cowl!"
3) Chasing Chevrons Necklace by Divine Debris
"This design makes a fun and quick gift and it's a great option for Summer crochet items. It's a quick pattern, you can get it done in one evening and then let your two chevrons dry before assembling the whole thing."
4) Amazing Grace Simple Spring Wrap by Beatrice Ryan Crochet
"Spring is here and its time to have a lightweight wrap to have in your wardrobe!! This Amazing Grace Simple Spring Wrap is easy to make"
5) Crochet Greenery Wrap by Left in Knots
"I used a triangular mesh stitch to give this wrap a slightly more modern and geometric look. The wide spacing of the stitches also hides the abrupt color changes of the cake yarn nicely"
6) Dotted Headband by Jessie At Home
"Here is a pretty little way to keep your hair back as the warm weather approaches. So many color options!! Have fun with it."
7) Bohemian Beaded Necklace by Winding Road Crochet
"The Bohemian Beaded Necklace is a nature inspired accessory that is the perfect compliment to almost any outfit. It's neutral colors and natural materials lean towards the bohemian style."
Don't forget to check out some of the other great Round Ups that have happened in Blogland recently!
To see more Round Ups from Jessie At Home, click here.
OR ~ If you would like a pattern and yarn all together in a kit, try one of these (Click the images to go to the kits):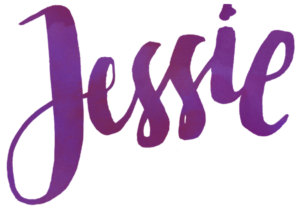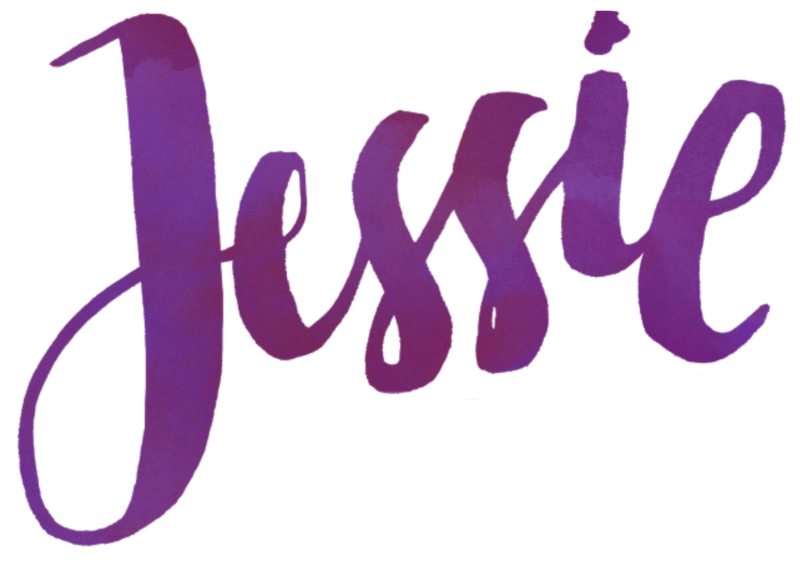 ©Copyright 2019 Jessie Rayot / Jessie At Home All my videos, patterns, charts, photos and posts are my own work. Do not copy them in any way. If you want to share this information with someone, share the link to this post. If you want to share on your own blog / website, then you may use the first photo in this post and link back to this post. You may not give away printed copies of this post. Thank you.
If you liked this post, take a look at these!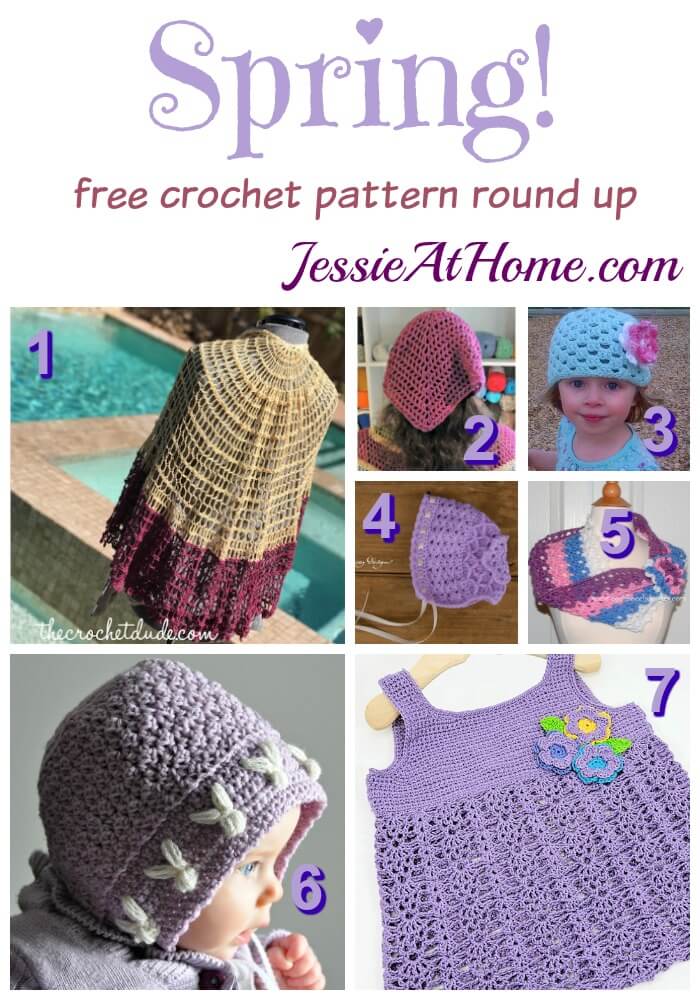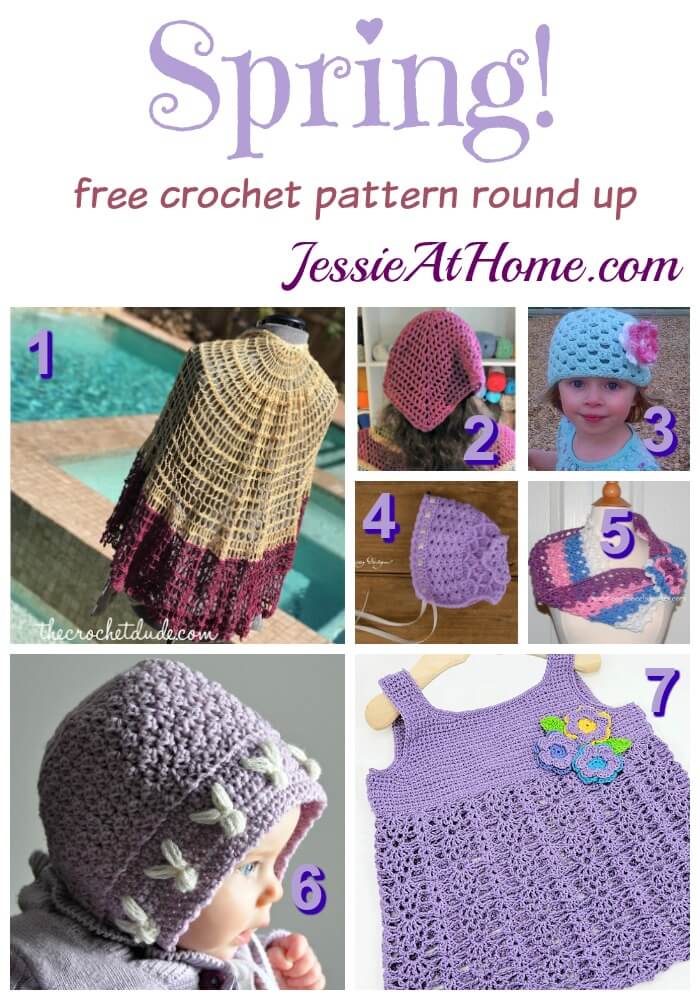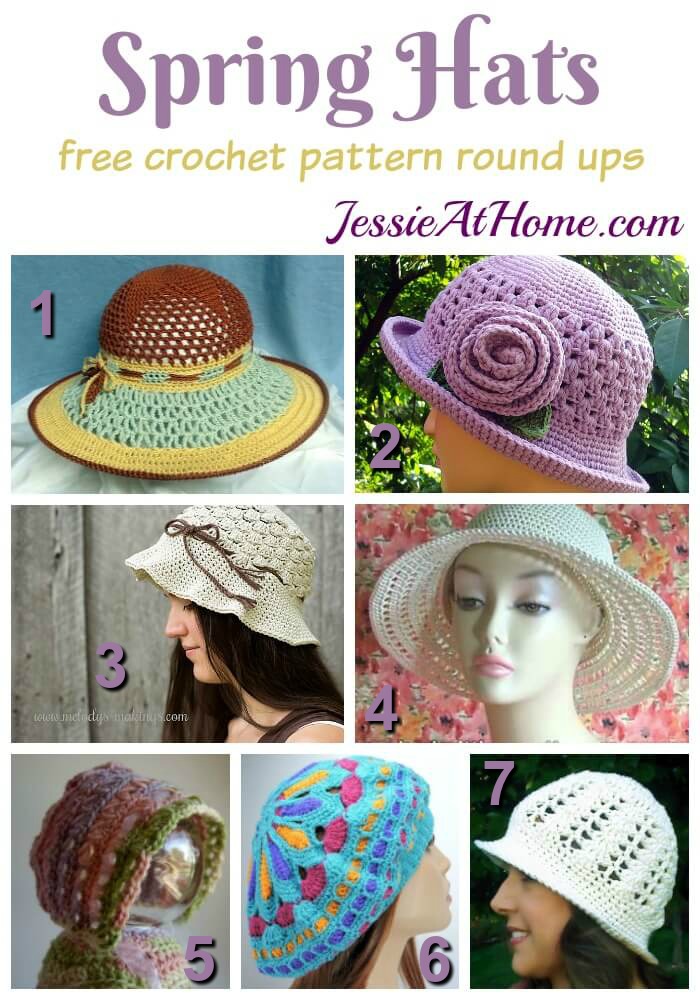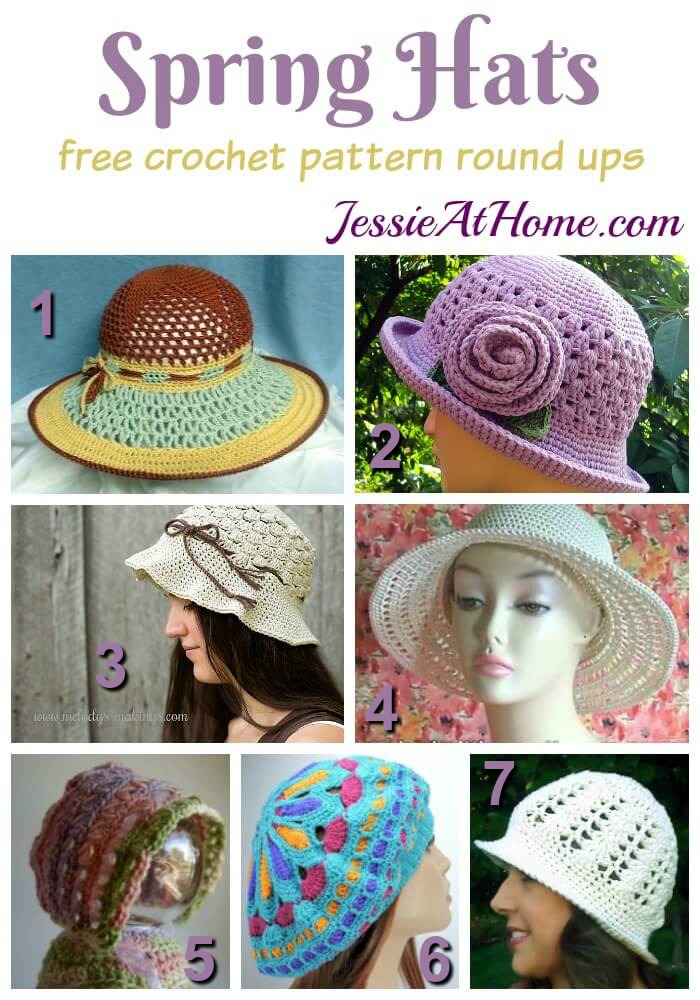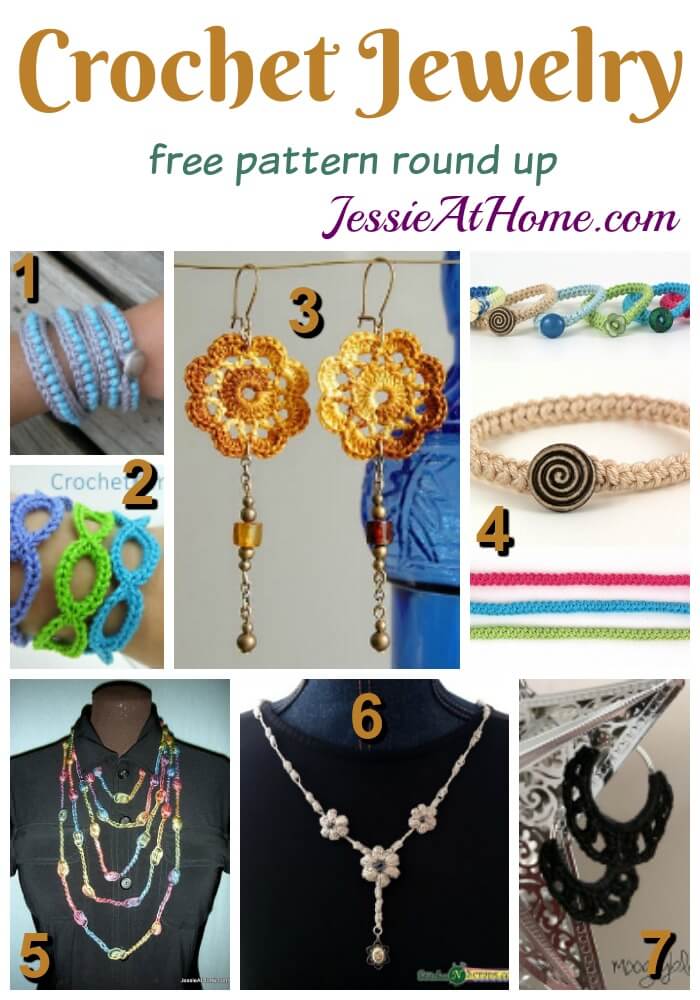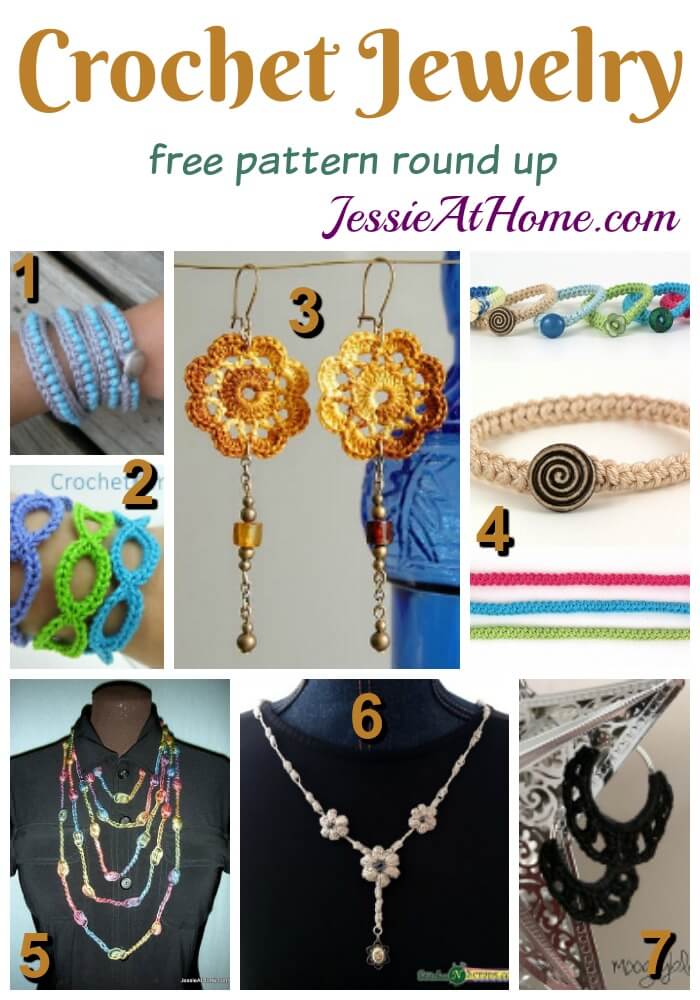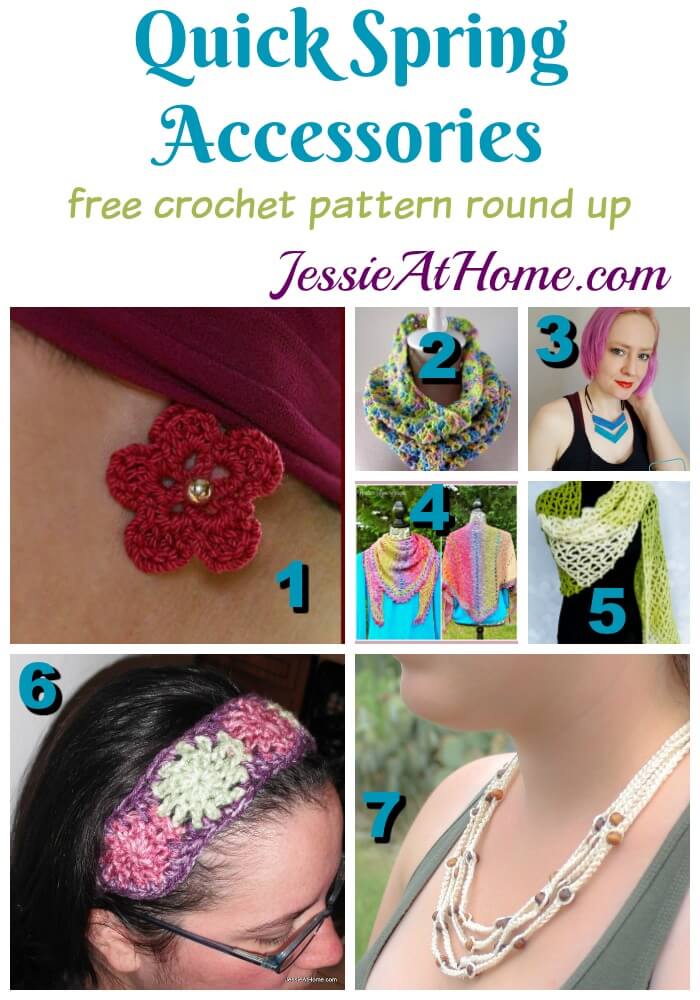 Want to get the latest posts from Jessie at Home delivered straight to your email?
Subscribe to the Jessie at Home newsletter! We'll send you the latest patterns and tutorials. We will never spam you, promise to never sell your email address, and you can unsubscribe at any time.