Wow, things have been busy around here. I have some exciting news I should be able to share with you next month(ish). Between that and Christmas, I got a sort of neglected my blogland friends this week.
I still love you!!
I have lots o' pretty pictures to share with you, so how about I just post them all with a bit about them and leave it at that. It is Christmas Eve and all…
If you hover over the pictures, a short description will pop up, as always! You can also click on the pictures to see them larger.
The Holiday Gift Shop at the girls' school was at the beginning of the month. It went quite well. Vada had fun playing in my booth while waiting for things to wrap up at the end of the day.
A couple of weeks ago we bought our Christmas tree. We got all bundled up and went off to the nursery around the corner.
I found this in with Kyla's school work one day. I thought it was so sweet to see this note her teacher left for her.
The girls both made Christmas lists last week. Vada wants a Hess truck, and an ornament, but not a breakable one.
Kyla wants a Sophia Doll, a Mommy Toy, a Rudolph Toy, and a Firestar Toy. A Mommy toy is a doll that looks like Mommy, so when I am not home and she misses me, she can hug it. I hope she is not too upset when Santa does not bring her a Mommy toy.
Last weekend was the Yule celebration with our Medieval group. We all had a great time. I was given the Order of the Artisan, which I apparently was supposed to get over a year ago, but every time they had the award for me at an event, I was not there. Oh, and at the end of the event, I took the leftovers of Marsha's yummy hummus, along with her bowl. That way she has to come and visit me!
We made cookies today. Santa needs cookies.
Did you enjoy what you found here at Jessie At Home? Then sign up for my newsletter and like my Facebook page, so you'll get all the updates on new tutorials, other posts, sales, and coming events.
If you have any questions, want to share pictures of your work, or just want to chat with Jessie and other crafty individuals, than join my Facebook group.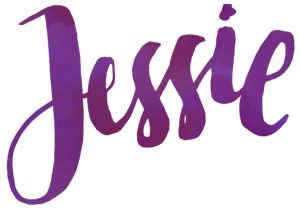 © Copyright 2013 Jessie Rayot / Jessie At Home All my videos, patterns, charts, photos and posts are my own work, so you may not copy them in any way. If you want to share this information with someone, then share the link to this post. If you want to share on your own blog / website, then you may use the first photo in this post and link back to this post. Also, you may not give away printed copies of this post.
Want to get the latest posts from Jessie at Home delivered straight to your email?
Subscribe to the Jessie at Home newsletter! We'll send you the latest patterns and tutorials. We will never spam you, promise to never sell your email address, and you can unsubscribe at any time.