The other day Kyla came up to me and said in a sad, pleading little voice, "Hug Monkey. Hug." Then she handed me this: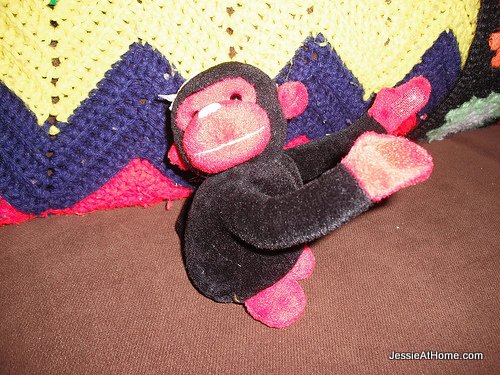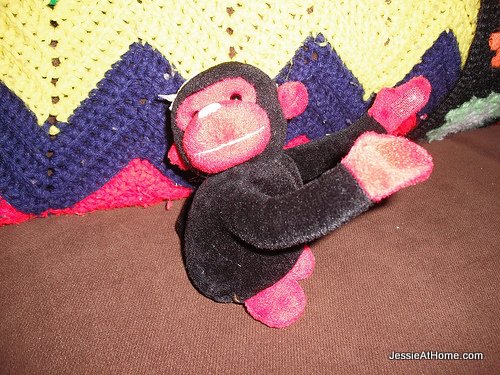 and this: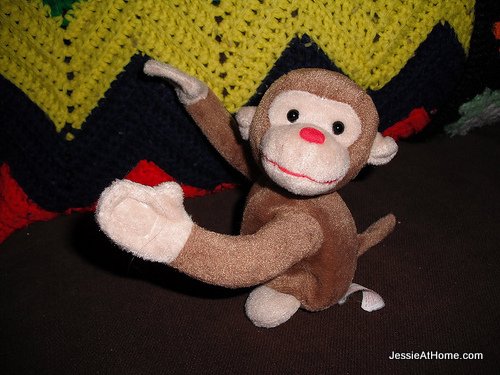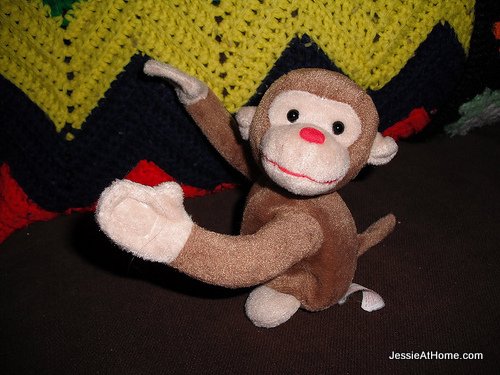 She was so sad because the monkeys were not their usual huggable selves. So Mommy fixed it.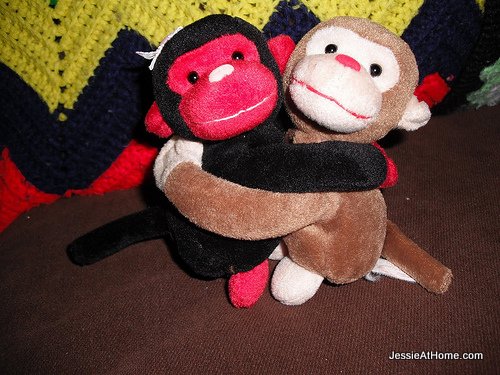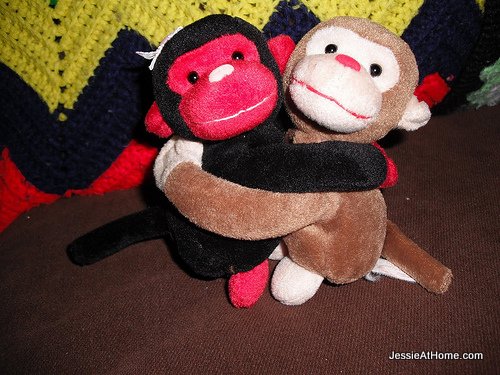 She was very happy, gave them a big ol' hug, and giggled. Later on, after a day of much play and fun, there was a bath. Then on with the PJs for a bit more play before bed, but Kyla was all tuckered out. She crashed on the couch, and Vada was very concerned that she may be cold. So Vada grabbed Kyla's as-yet-unfinished blanket and covered her up.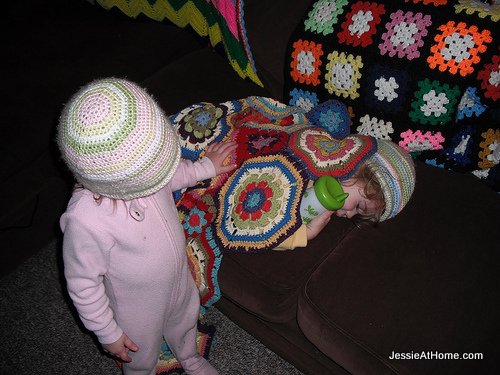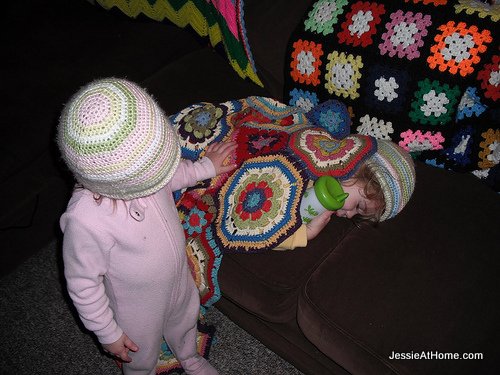 She was very happy with herself. "Look mommy, I tucked her in."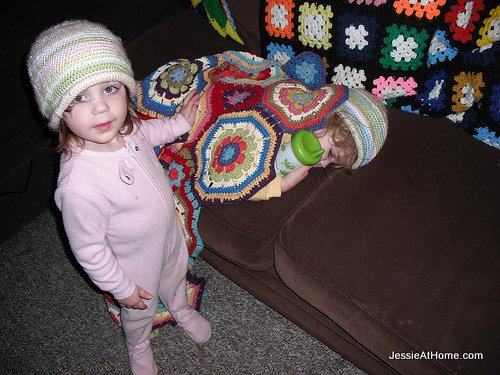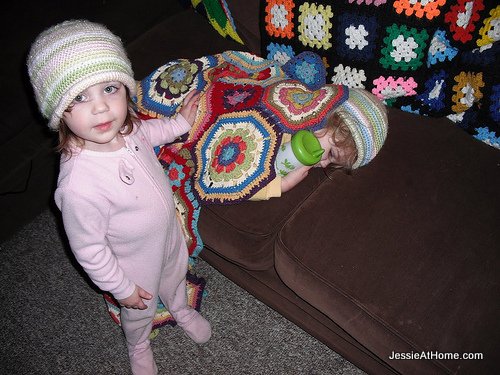 Sometime they are so sweet.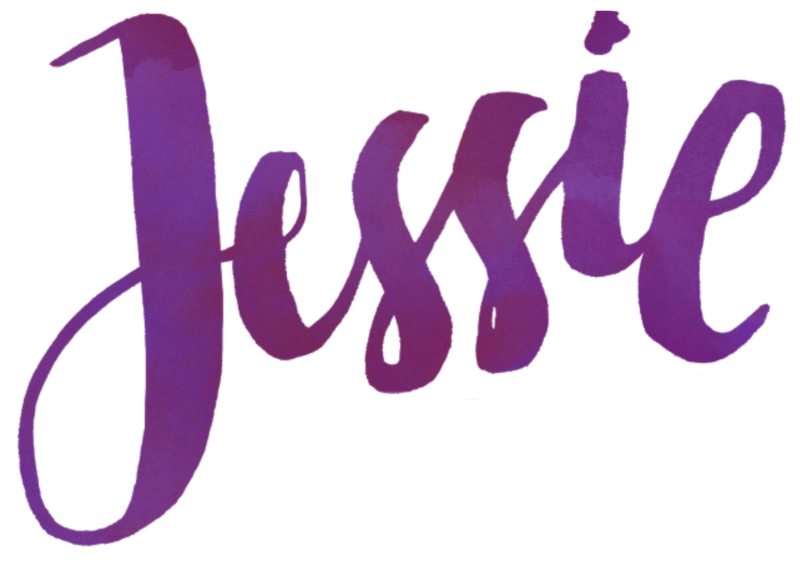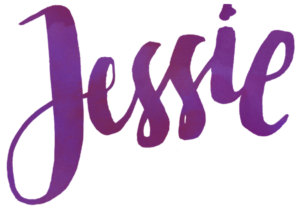 ©Copyright 2010 Jessie Rayot / Jessie At Home All my videos, patterns, charts, photos and posts are my own work. Do not copy them in any way. If you want to share this information with someone, share the link to this post. If you want to share on your own blog / website, then you may use the first photo in this post and link back to this post. You may not give away printed copies of this post. Thank you.