Once again I have teamed up with the amazing Craft Hope! The new web page is still under construction, but the Facebook page is running smoothly. So hop on over to the Craft Hope Facebook page and give them a "like." Then check out Project 19 :: Dolls, Animals, and Monsters. Oh My! Share it with anyone you know who may be able to make handmade softies for kids who lost so much from Sandy. There are two people collecting for this project, the lovely Katrina up in NH, and yours truly.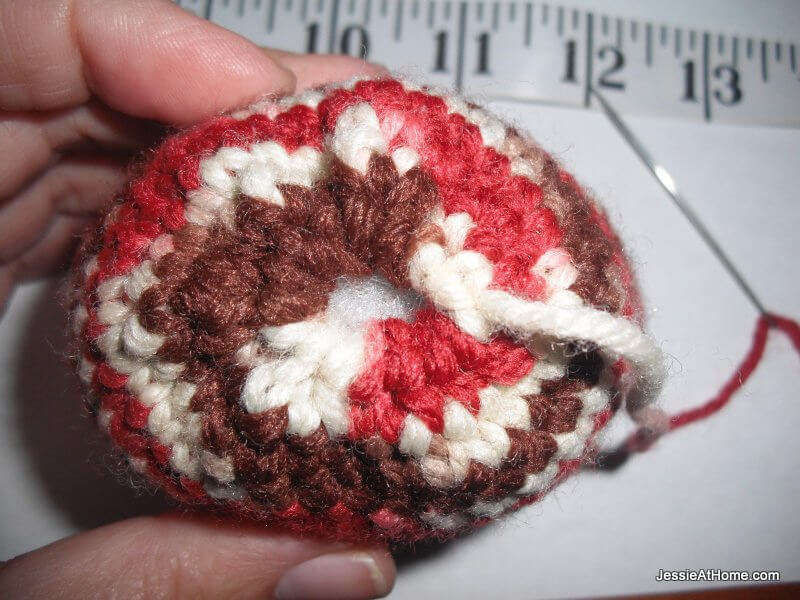 I am working on a tutorial for you all for one possible hand made goody to help spread hope. I am aiming for putting that post up tonight or tomorrow.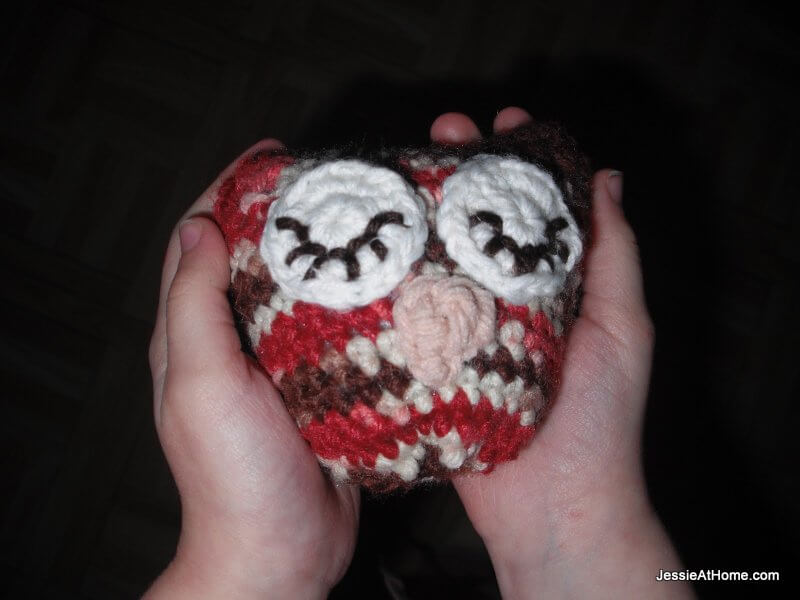 I am also collecting links for other free patterns of any kind (knit, crochet, sewing…) for softy ideas. Feel free to reply to this post or the one on the Facebook page with suggested links. I would like to get that post up tomorrow or Saturday. I put a link to that post over on the right side of this blog, and will continue to update it as I get more links.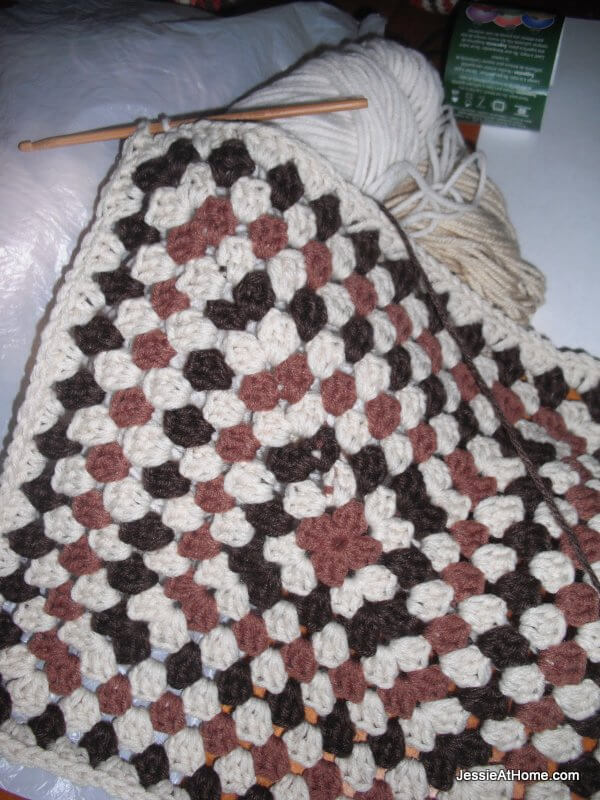 I also have several other patterns and tutorials in the works. I am hoping to have many fun posts for you all coming soon! So, as you can see, things are a bit busy around here. This Sunday I have an art sale, and next Thursday and Friday I have the Holiday Gift Shop at the girls' school.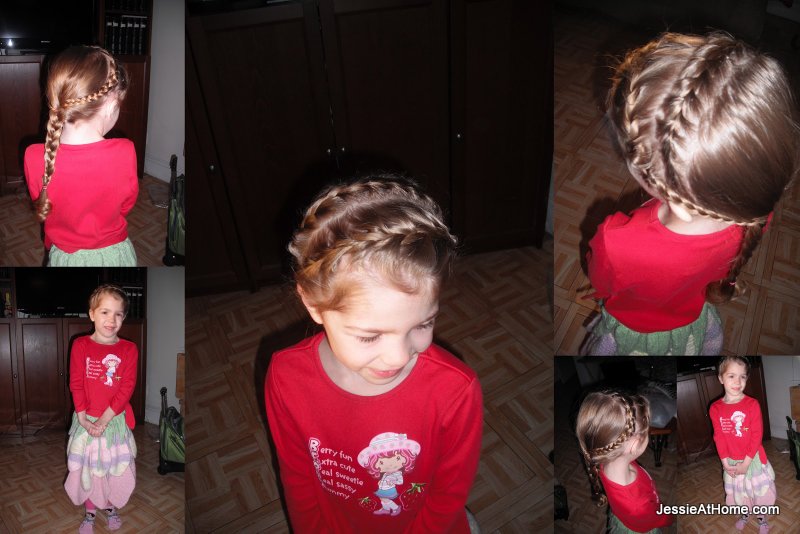 This morning Kyla wanted "Rapunzel hair" so this is what I gave her. She was quite happy. She then treated me to the "apple dance" when she saw I had bought more apples at the grocery store yesterday. I've never seen a child so happy about apples.
Talk to you soon, my friends. In the meantime, spread some HOPE!!!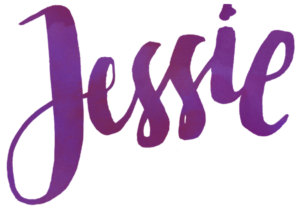 ©Copyright 2012 Jessie Rayot / Jessie At Home All my videos, patterns, charts, photos and posts are my own work. Do not copy them in any way. If you want to share this information with someone, share the link to this post. If you want to share on your own blog / website, then you may use the first photo in this post and link back to this post. You may not give away printed copies of this post. Thank you.