Have you checked out the I Sew For Fun sewing tools from Clover? They work well, are incredibly useful, and are pretty. I mean, just because it's functional, doesn't mean it can't be cute. Sometimes pretty kicks butt, and this is one of those times!
Stick around for a giveaway at the end of this post!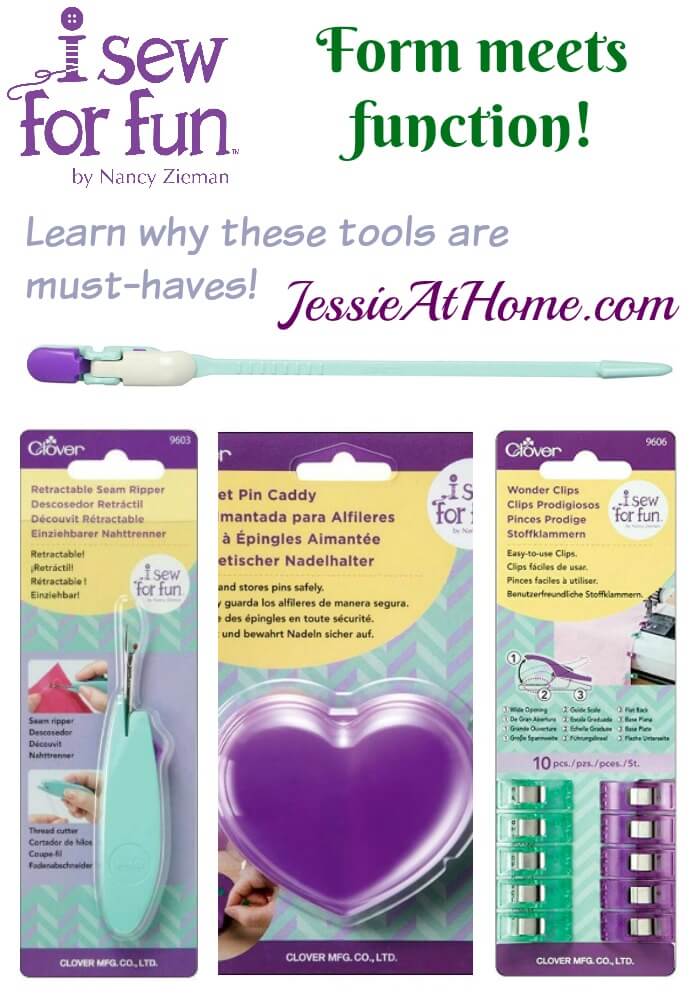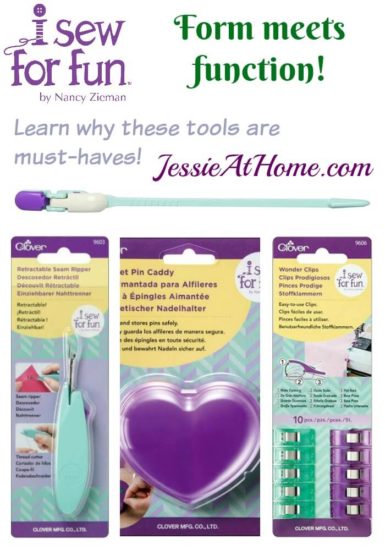 This post is sponsored by Clover. All opinions are my own.
Clover just added a few new products to their I Sew For Fun line and I tried them out. You can see the links below, and you can read all about them over on the Clover blog, HERE. So now I'm going to share some of the other ISFF products that I adore.
A bodkin is that tool that everyone wishes they had but didn't know actually existed. It's a guide for threading elastic and cords. This one has a clip on the end. Bodkins are the way to go if you need to add a cord or elastic to your creation. They also rock when your cord gets pulled into your hoodie!
I can't tell you how many times I've reached into a sewing bag or box only to impale my finger on a rouge seam ripper. No more!!! This seam ripper retracts so you don't have to worry about loosing the cover. It has a good point for picking stitches, and a sharp curve for slicing through long seams.
Gone are the days of everything being tied up in 60 inches of tape measure and of tape measures that start at 10 1/2 inches because you accidentally cut it when it was curling around your cutting table. Retractable seam rippers are easy to use and keep your work space tidy.
There are a few things that make this magnet pin caddy better then the rest. The magnet is set so that your pins will all align in the same direction. There is also a little groove in the middles so the pins are easy to grab without poking yourself. It has a cover that snaps underneath it when not in use so you won't loose it. Plus it's a heart!
Sometimes you don't need a straight pin. These little clips rock. They are great for marking garments on people without fear of pokes. You can clip together materials that are hard to get a pin into. They're also great for just holding fabric out of your way when you have a lot in your work-space.
So now you see how form and function can work so seamlessly together. (See what I did there?) The I Sew For Fun line of products from Clover are great for new and experienced sewers alike. They also make wonderful gifts for those just learning to sew.
Clover continues to make useful products that do what they are supposed to, and do it well. They also include instructions if you need them. Now how about a chance to win some of the I Sew For Fun tools for yourself!
To enter the I Sew For Fun Giveaway you must be at least 18 years of age and have a valid shipping address in the USA. The giveaway ends at the end of day eastern time on June 20, 2019. Winner will be contacted by email and will have one week to reply with a valid shipping address or a new winner will be chosen. Void where prohibited.
a Rafflecopter giveaway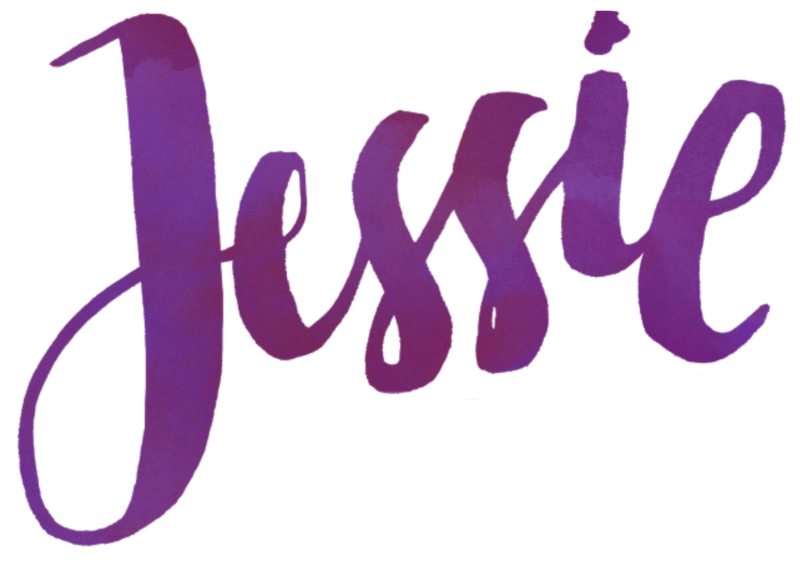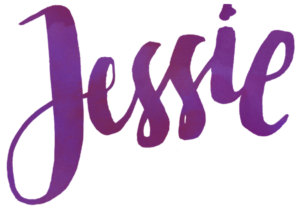 ©Copyright 2019 Jessie Rayot / Jessie At Home All my videos, patterns, charts, photos and posts are my own work, so you may not copy them in any way. If you want to share this information with someone, then share the link to this post. If you want to share on your own blog / website, then you may use the first photo in this post and link back to this post. You may not give away printed copies of this post. Thank you.
If you liked learning about these tools, then check out these posts.