Welcome to the Jake's Blanket CAL. The CAL will Start on January 5th and will continue for 14 weeks, ending on April 6th, with each week's post going up on Monday.

Here are some details that will help you complete your own Jake's Blankie:
This is a baby/toddler/crib sized blanket (34″ x 46″ or just shy of 3′ x 4′). You can make it larger by using a thicker yarn and larger hook, or by adding more squares onto the blanket before beginning the border. You could even add more on after the border…
This blanket is unisex, just switch up the colors to suit your needs! For the CAL, I will give instructions for a 3 color version (colors A, B, and C) but you are welcome to get creative and use the number of colors and placement that make you happy. If you want to follow along with the 3 color plan I have, with the same or different colors, then choose your 3 colors and write a big A, B or C in sharpie on the ball wrappers. Here is what I have used for the sample seen in the CAL:
Color A: Royal Blue 9851 ~ 3 skeins
Color B: True Green 9621 ~ 3 skeins
Color C: Light Grey Heather 9440 ~ 3 skeins
When I made my blanket, I completed each square and cut the yarn leaving about a yard of yarn as a tail. I then blocked the square into either a 6″ or 12″ square, depending on which one it was. Lastly I pulled back the last round as far as needed to join it to the blanket. This is just how I did it. You can block the entire blanket at the end instead, or you may find you do not need to block at all. Do what makes you happy!
Posts that you may find helpful:
Jacob's Square
Kismet Square
Join~as~You~Go: single crochet
Crochet Basics
I have created an event in my Facebook page to share photos and ask questions. You can find the event here. You will need to join the group to go to the event. The group is "closed," as is the event, so don't worry if the blanket is a surprise for someone, only group members will be able to see your posts or photos. I will ask permission before sharing any of your photos on my blog or anywhere else, and I will always give you credit when I do share unless you want to remain anonymous.
If you are on Ravelry, you can find the pattern listing for this CAL here. Make a project page and link it to the Ravelry pattern listing. Upload photos as you go. Two weeks after the last day of the CAL (April 20th) I will randomly choose a winner from the completed projects linked to the pattern (with at least one photo of the completed blanket) to choose 3 of my paid patterns for free!! If there are a lot of completed projects with photos, I may choose more than one winner!
Variations: We will discuss variations in the event as people ask about them. Here are some ideas as well. ~ You will need to be able to work without always being able to rely on stitch counts for some of these variations.
To make the blanket one foot wider and one foot longer, make 24 more 6″ squares. They will be added around the blanket before the border is added. So weeks 1 through 8 will be followed as written, then you will add the 24 small squares around the blanket. After that, continue with the border (weeks 9 through 14). The stitch counts will be off, but otherwise the pattern will continue as written.
To make the blanket two feet wider and two feet longer, make 12 more 12″ squares. Then continue as explained above, making the round between weeks 8 and 9 with the large squares.
You can also add onto the blanket by making the border larger. The border is a 4 round repeat, so just continue in that manner to the desired size. Or create more border of your own design!
To make the blanket using the Tamara's Kismet Square: Replace the 6″ Jacob's Square with the Tamara's Kismet Square rounds 1 through 6. Replace the 12″ squares with the Tamara's Kismet Square with 2 additional rounds added, work those rounds in the same manner as round 12, so the last round will have 42 sc on each side. This will mean the 12″ square will have one less stitch to work with on the final round as compared to the Kismet Square, so small adjustments will have to be made when joining the squares. You can also build the Kismet square off of the first 6 rounds of the Tamara's Kismet Square instead of the Jacob's Square, as they both will end with 21 sc on each side, so they are interchangeable.
Here is a list of the links for every week of the CAL:
Your CAL photos and winner(s)!
Did you enjoy what you found here at Jessie At Home? Then sign up for my newsletter and like my Facebook page, so you'll get all the updates on new tutorials, other posts, sales, and coming events.
If you have any questions, want to share pictures of your work, or just want to chat with Jessie and other crafty individuals, than join my Facebook group.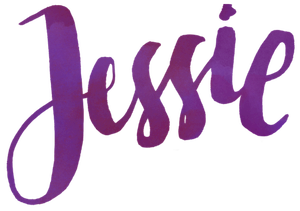 © Copyright 2014 Jessie Rayot / Jessie At Home All my videos, patterns, charts, photos and posts are my own work, so you may not copy them in any way. If you want to share this information with someone, then share the link to this post. If you want to share on your own blog / website, then you may use the first photo in this post and link back to this post. Also, you may not give away printed copies of this post.