Kirigami Goldfish Origami with scissors!
Do you know the difference between origami and kirigami? Well, take a look at this Kirigami Goldfish and see if you can figure it out. That's right, origami is made entirely from folding paper, kirigami is made from both folding and cutting paper. The Kirigami Goldfish is an easy to create example. Kirigami Goldfish Origami with scissors. Happy folding!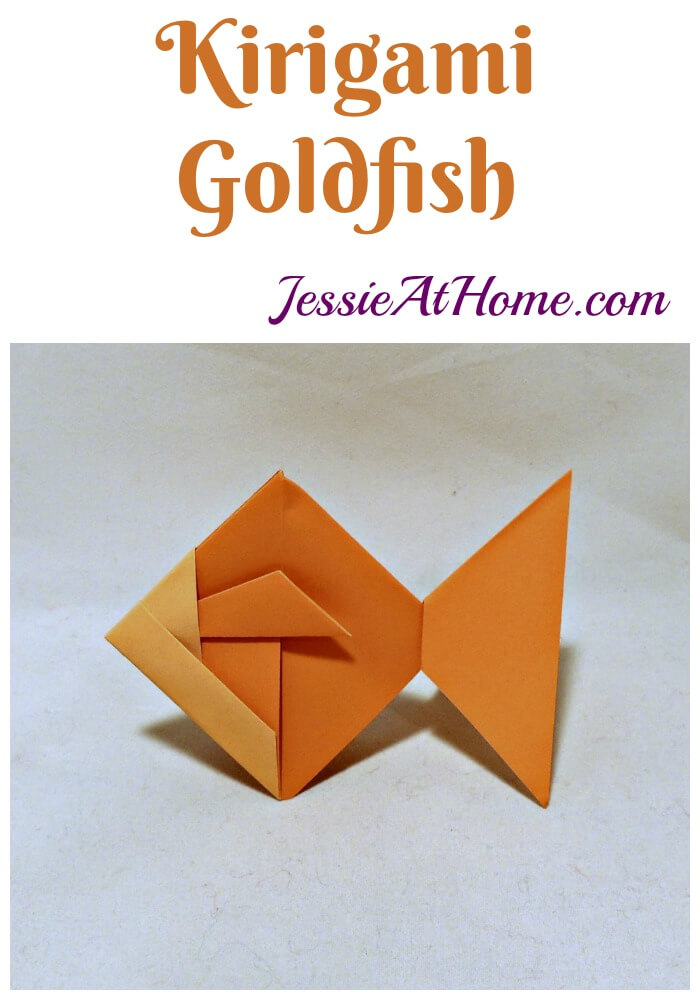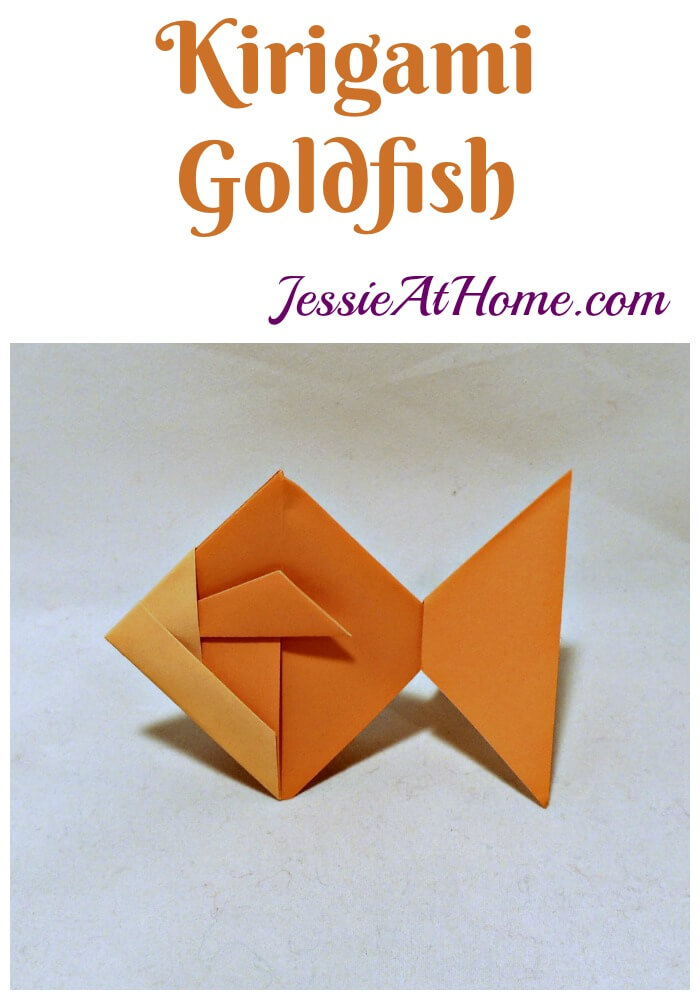 To begin your Kirigami Goldfish, fold your paper in half diagonally.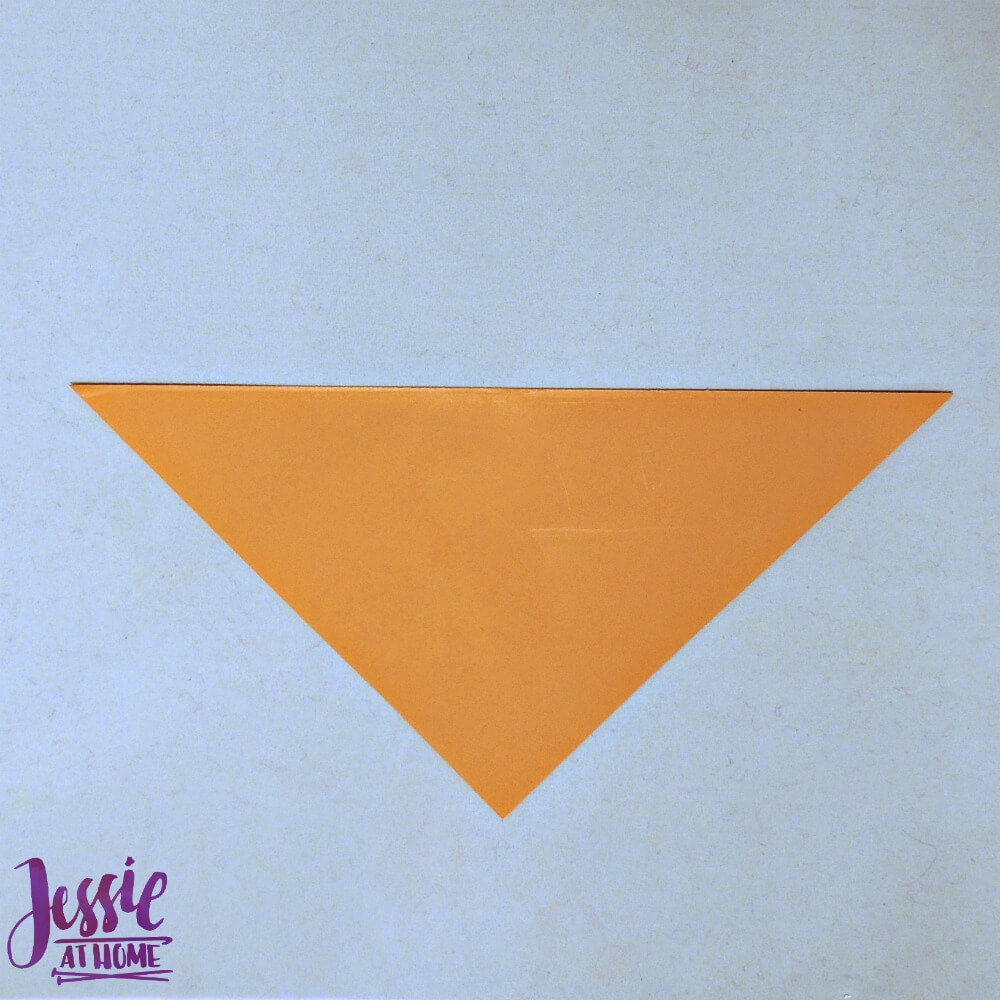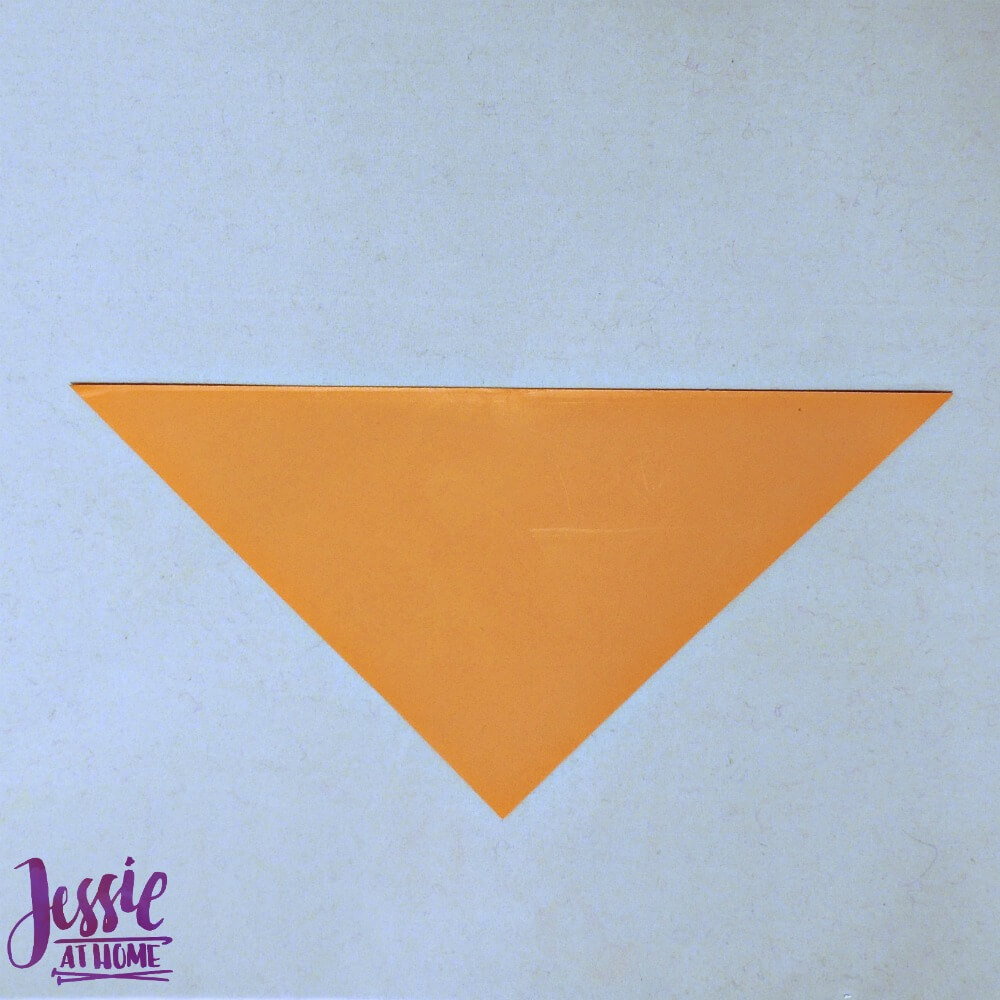 With the fold facing up, take one top point and fold it down to the bottom point.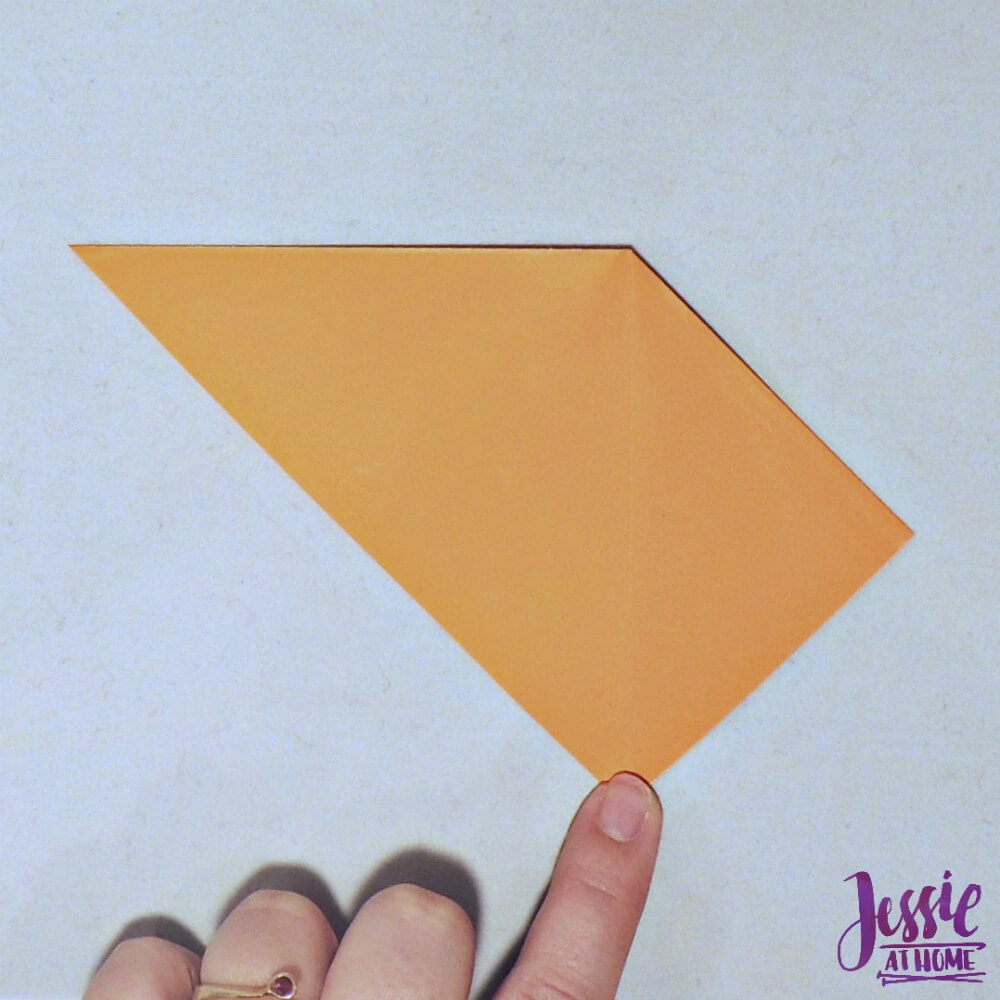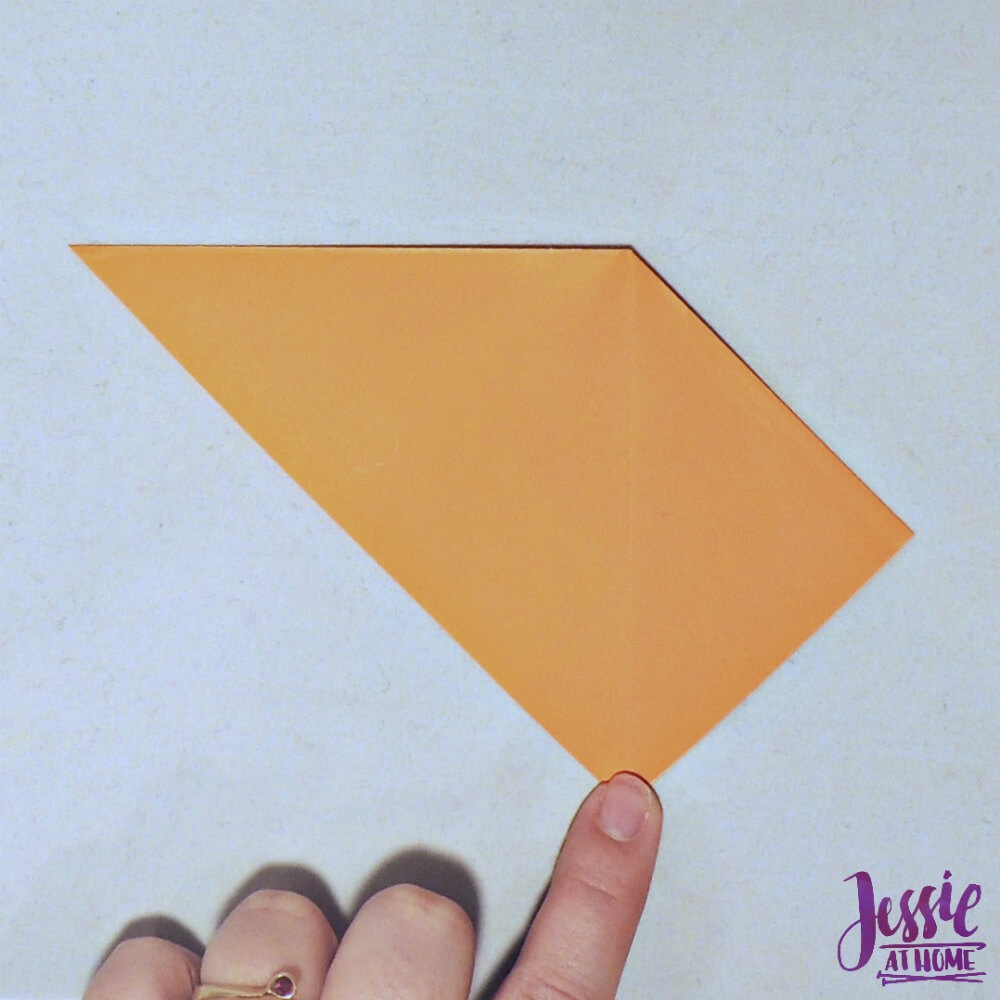 Repeat with the other top point.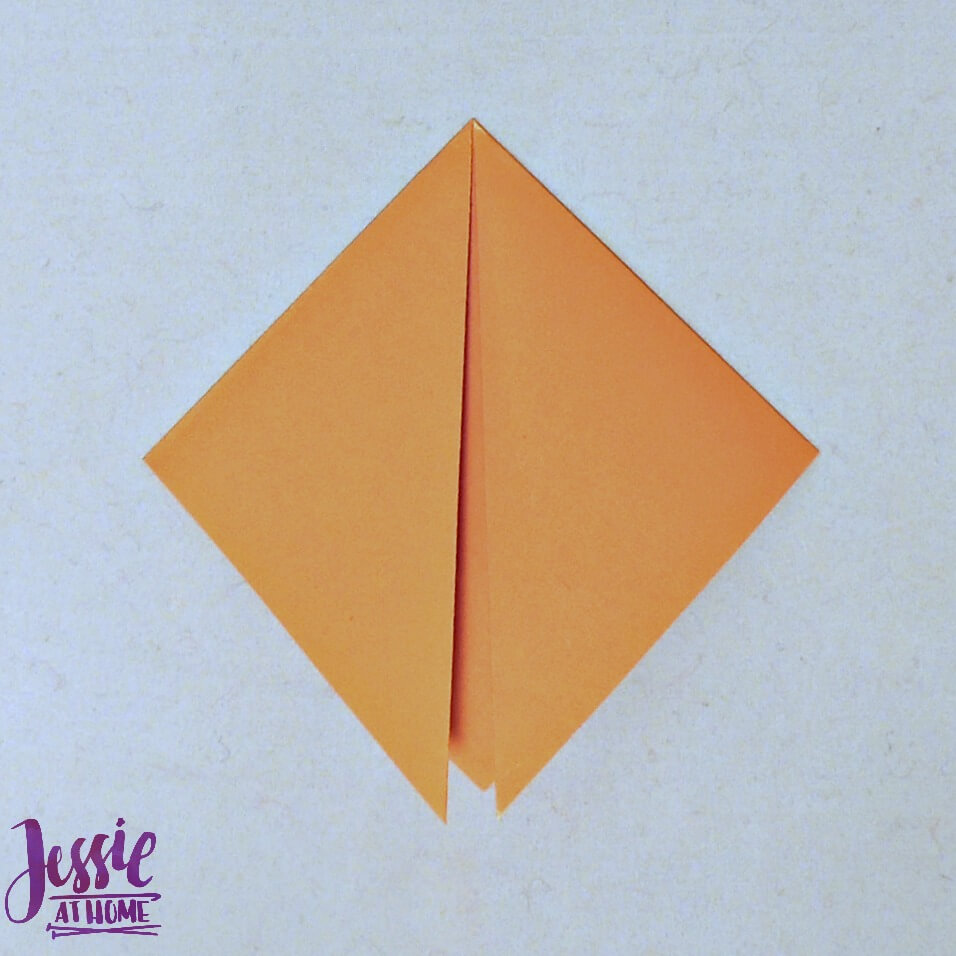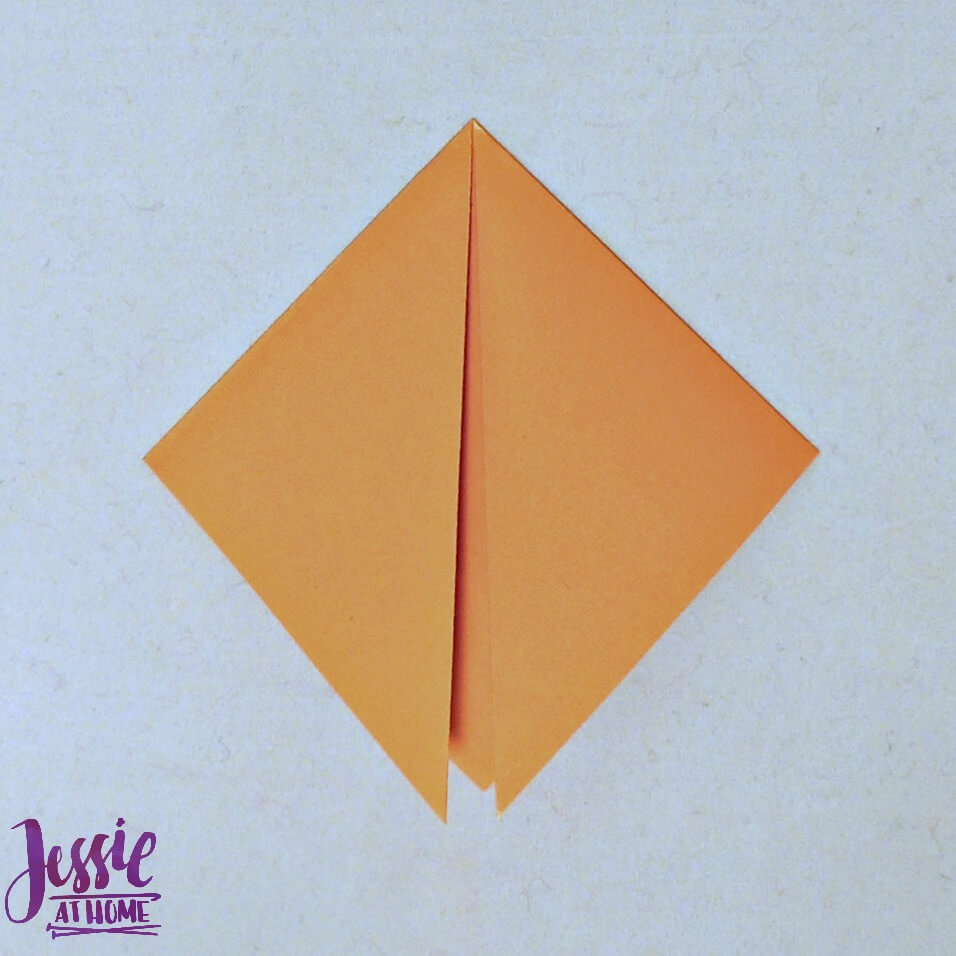 Take one of the points just folded down and fold it half way up.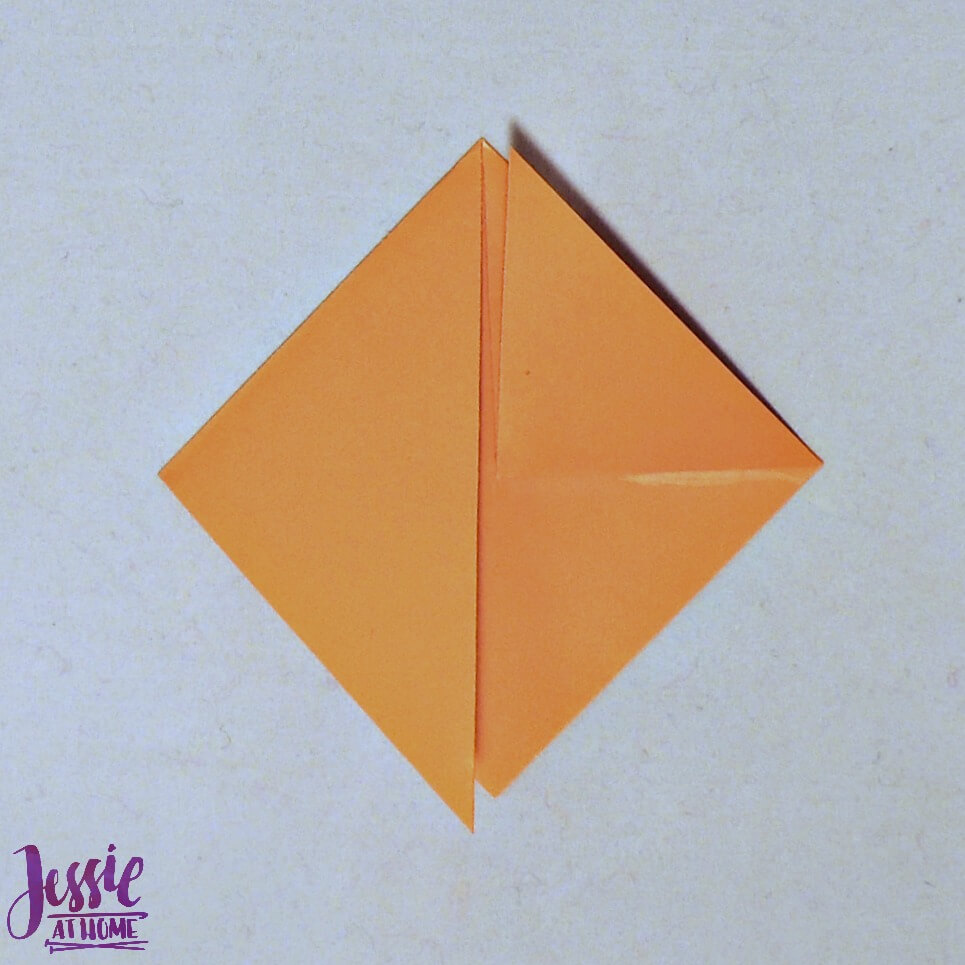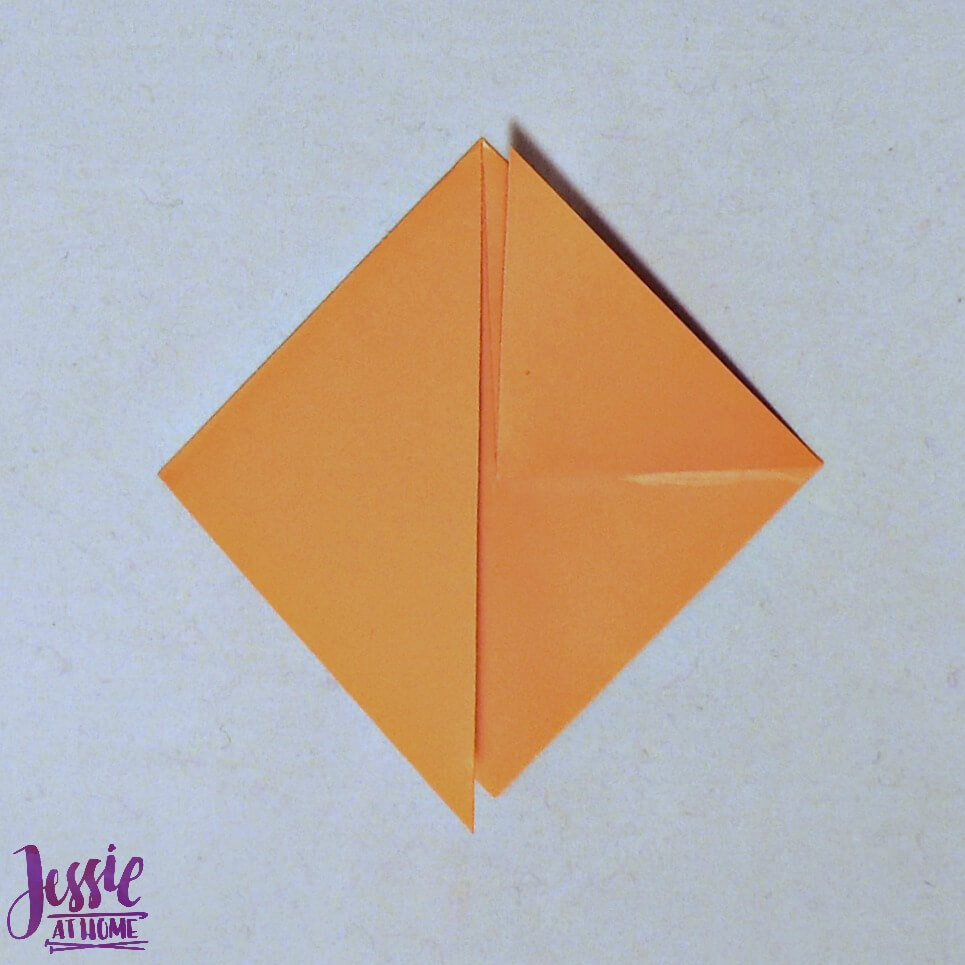 Repeat with the other point.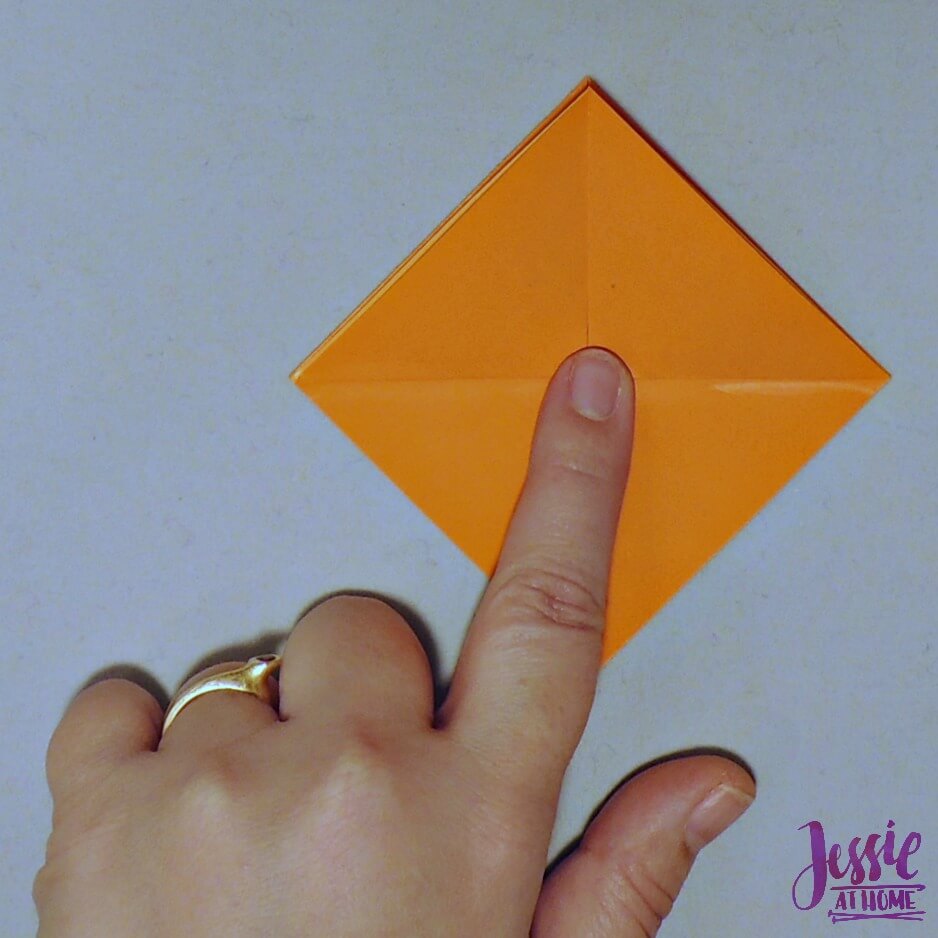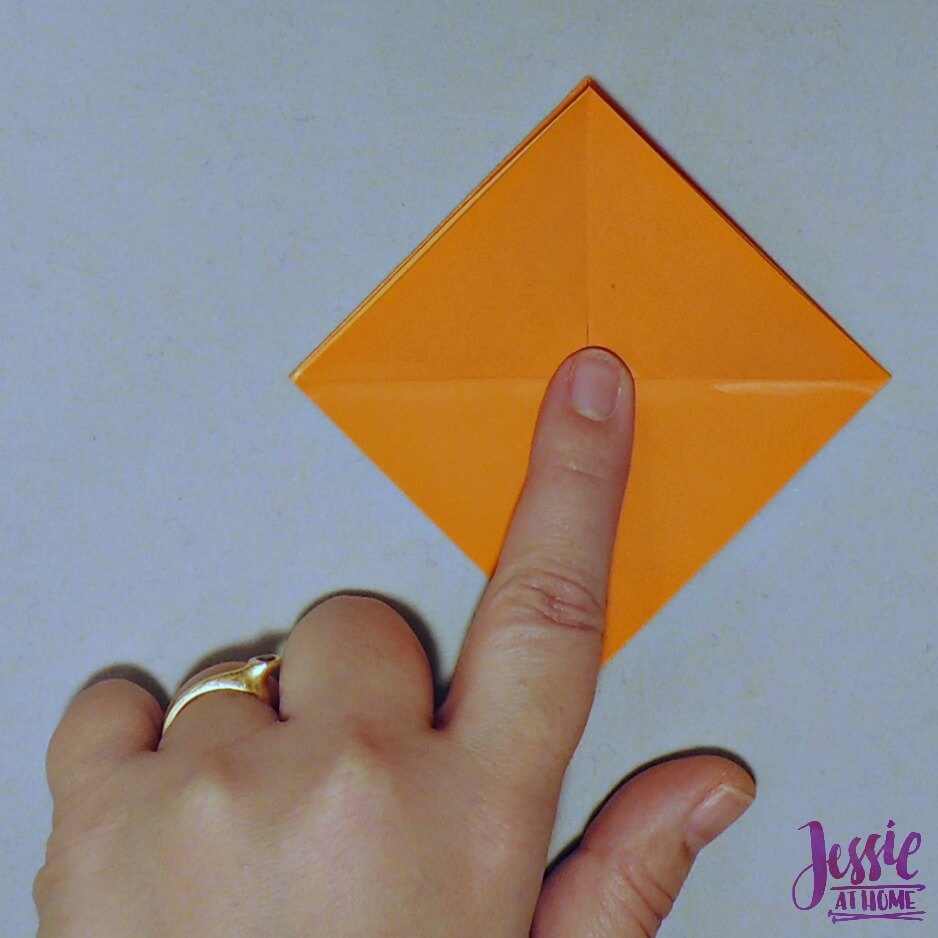 Take both points and fold them to the side as shown below.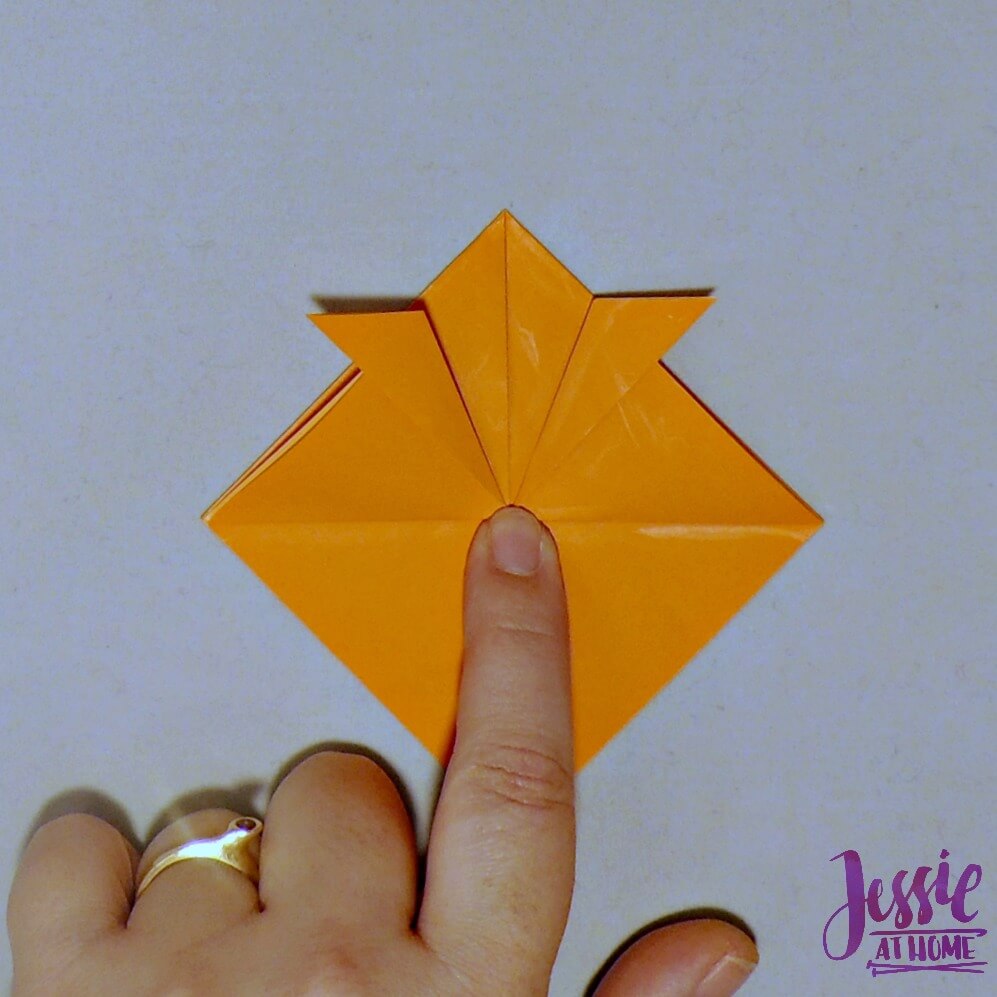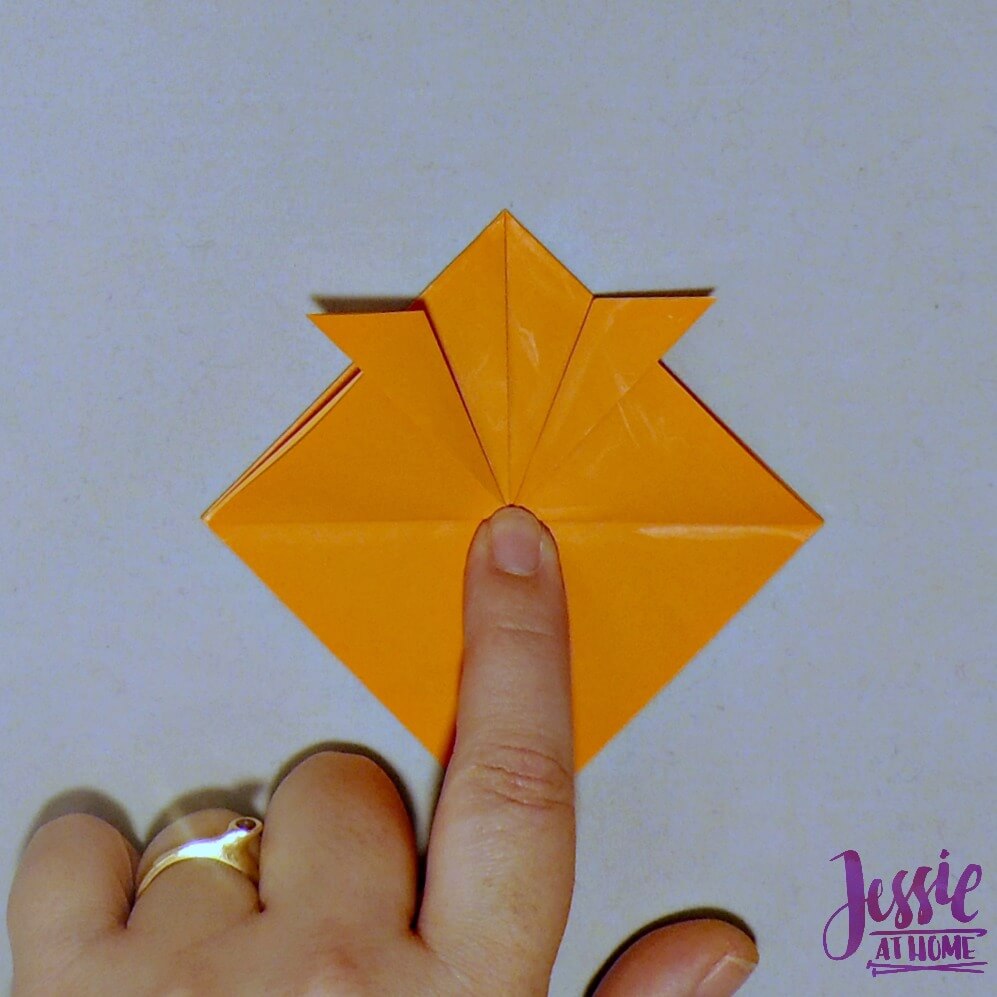 Fold the top layer of the bottom half part way up as shown.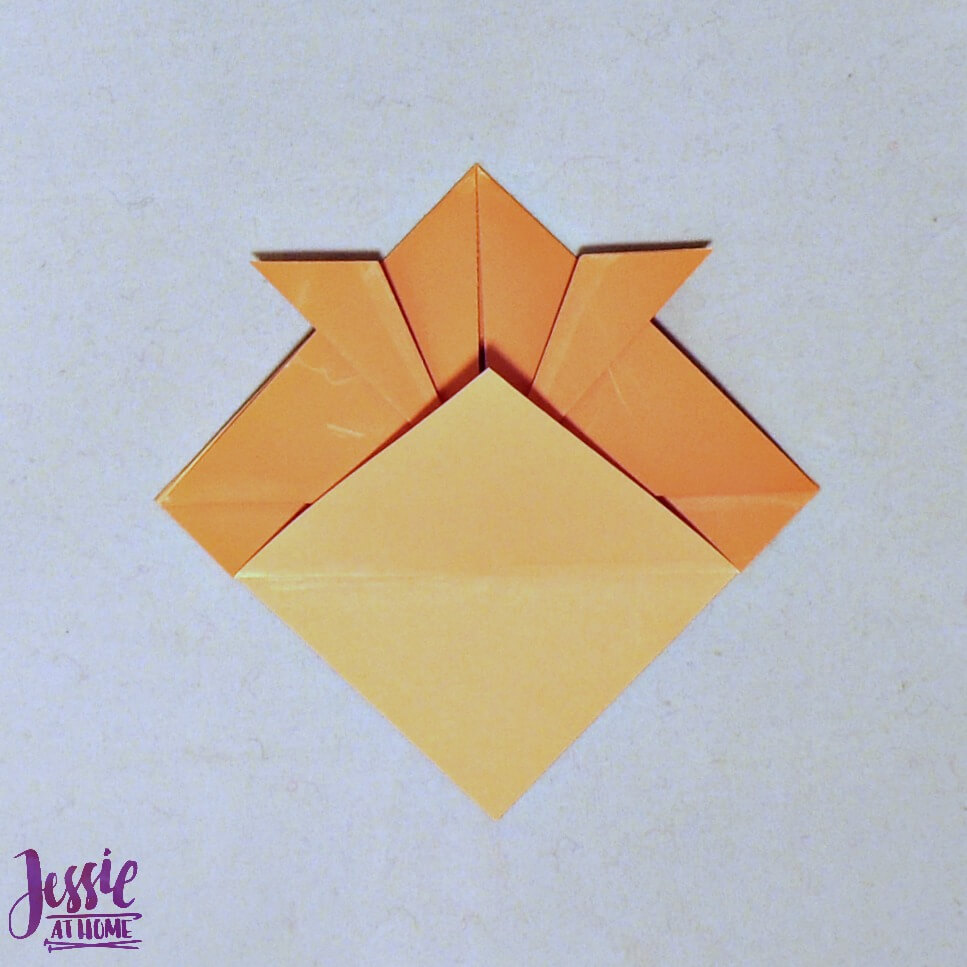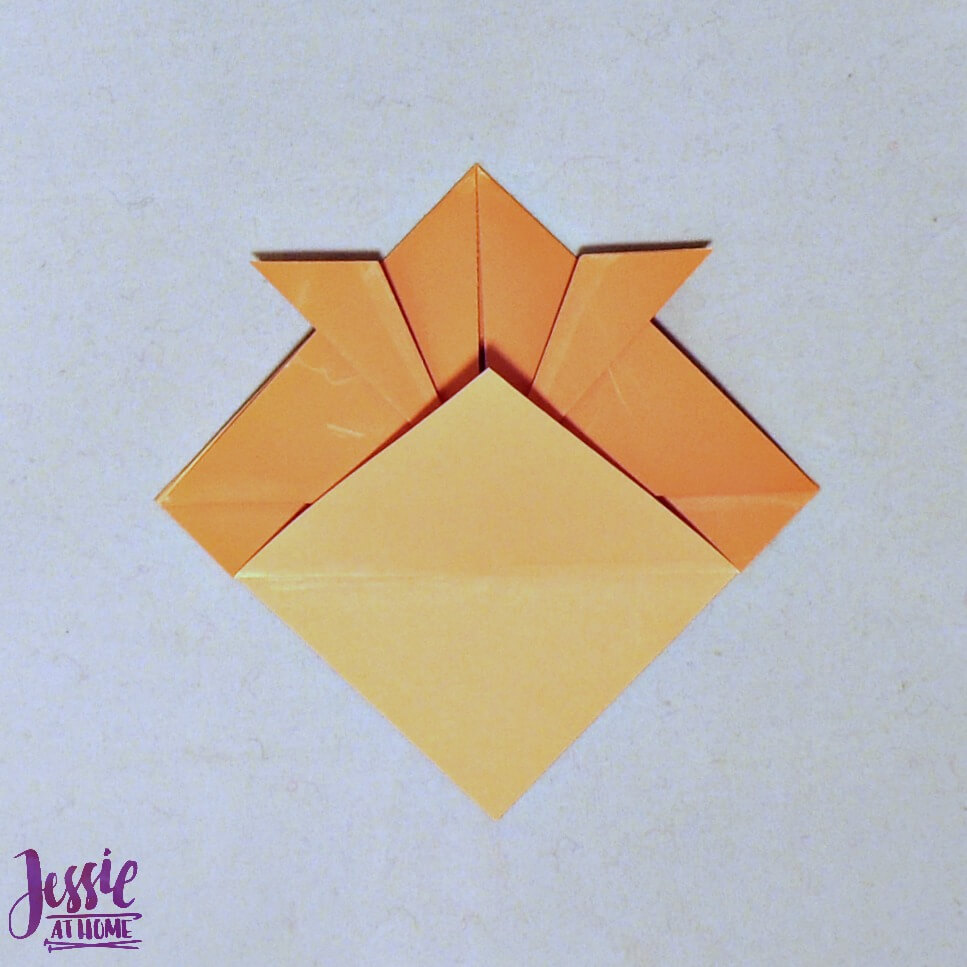 Refold the same piece at the middle point of piece.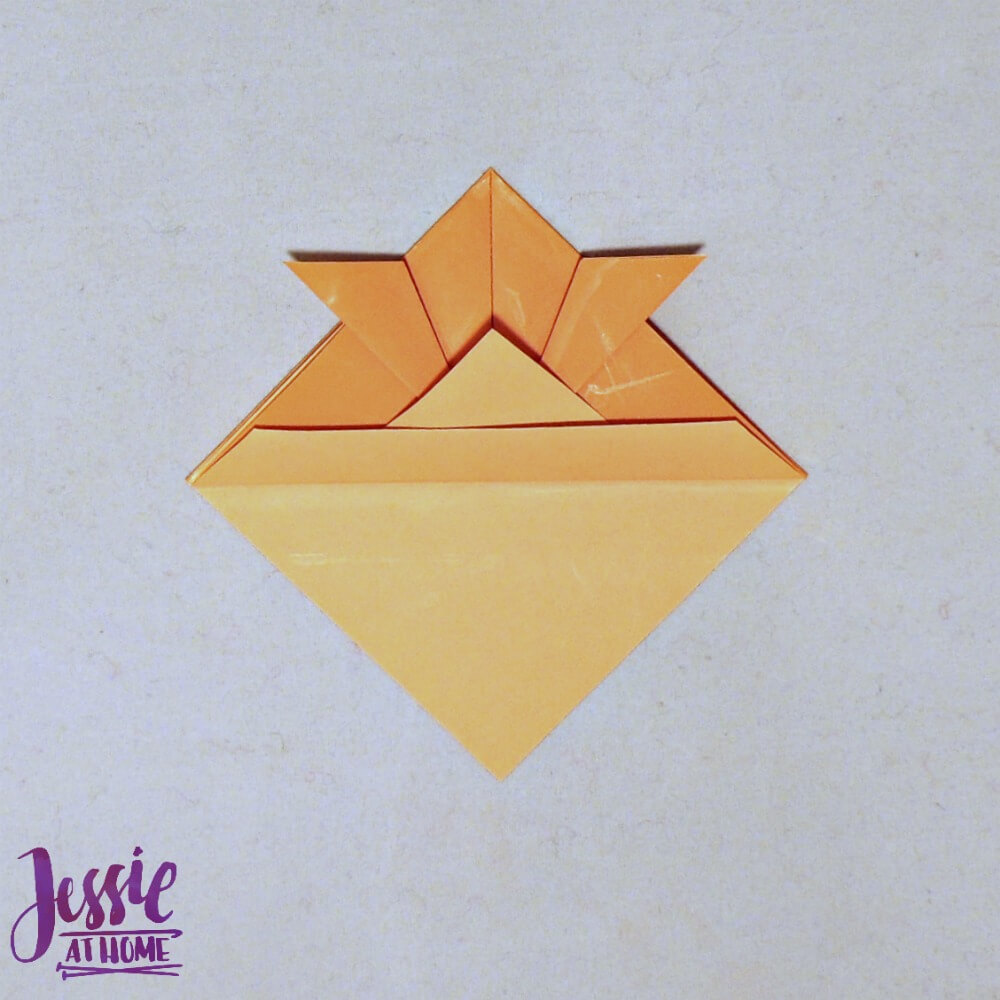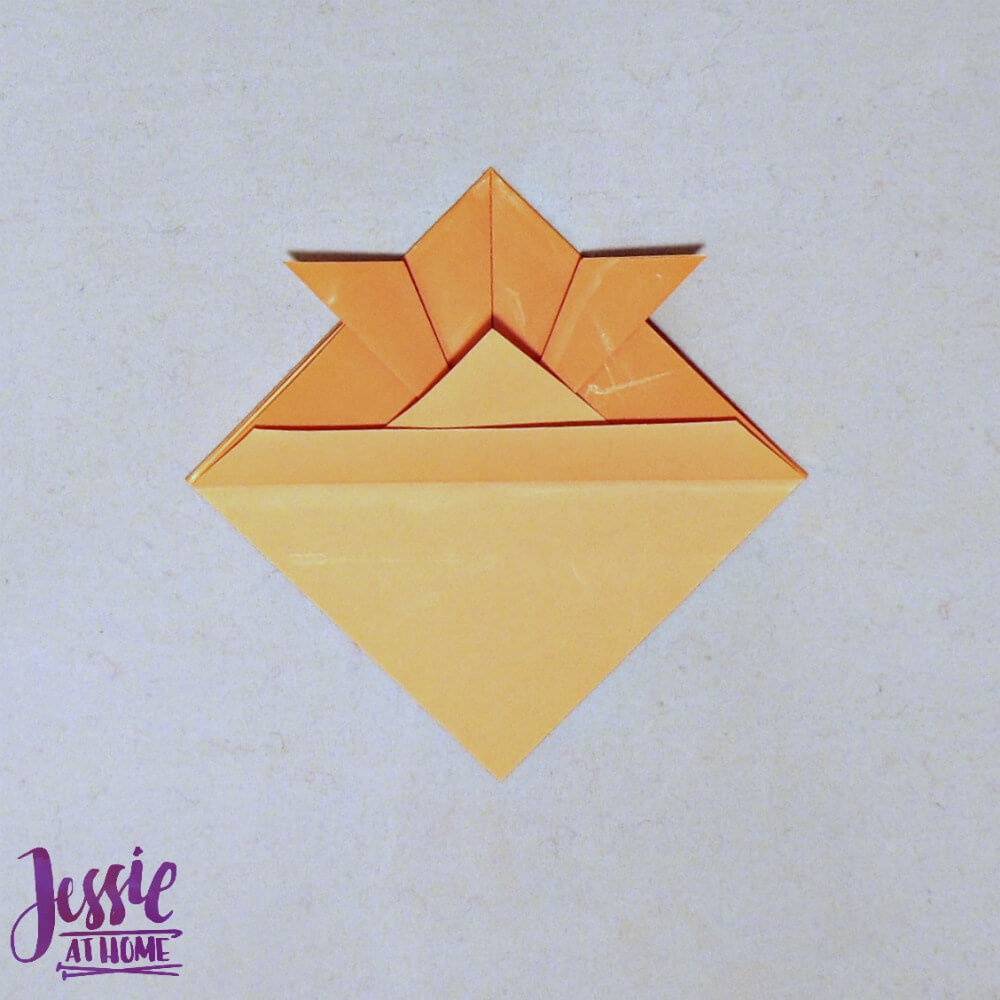 Cut the bottom section across the middle to just before the center. Repeat on the other side.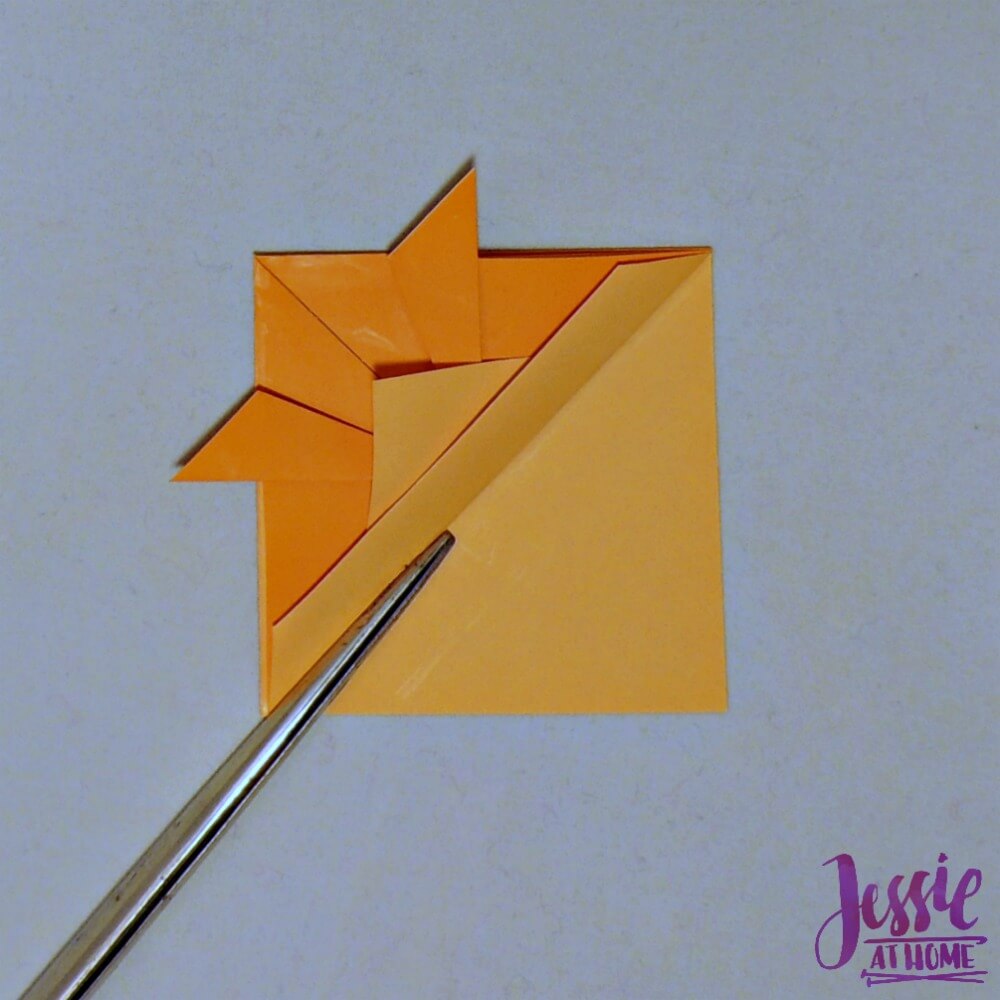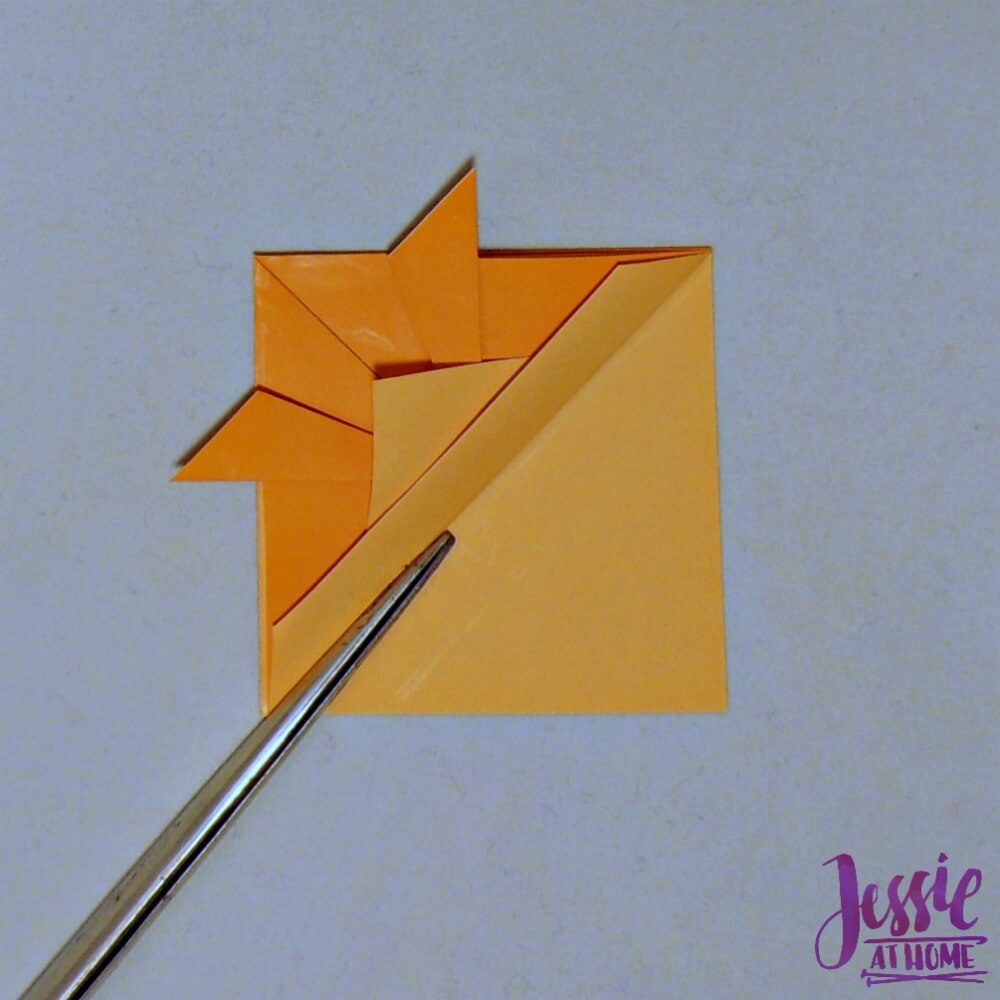 Flip piece over and fold up the bottom section.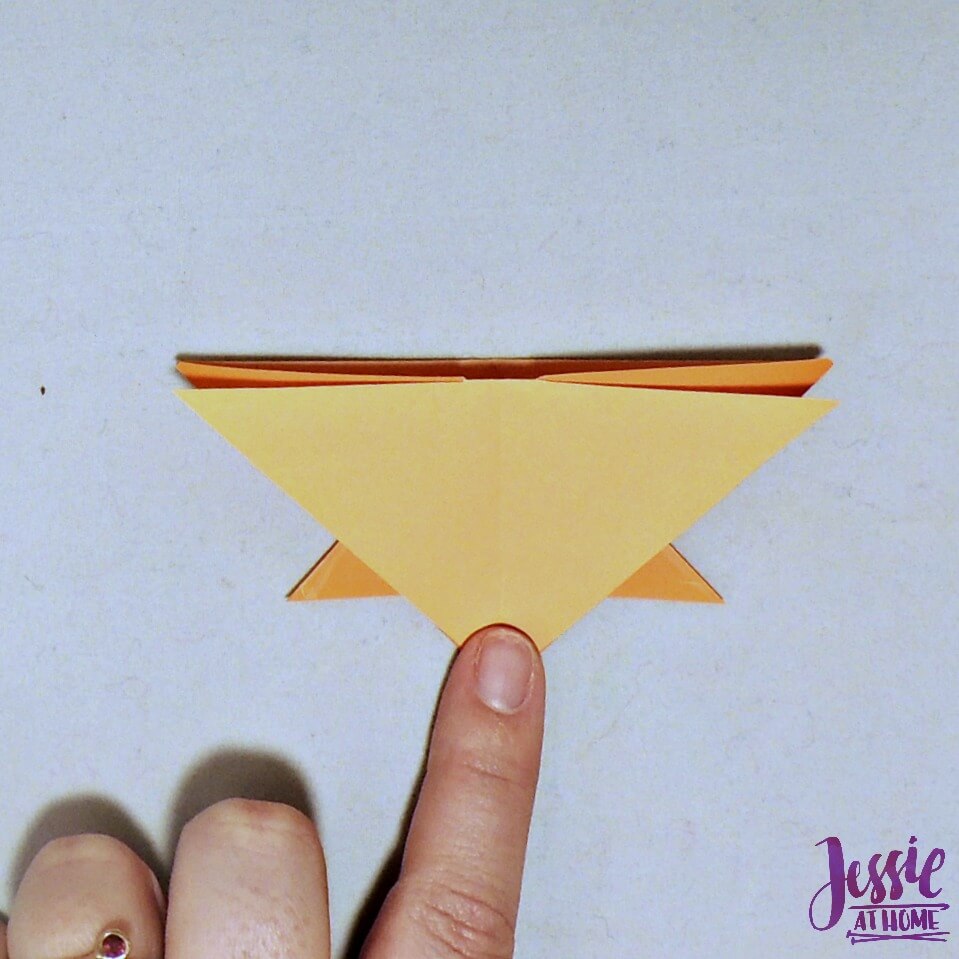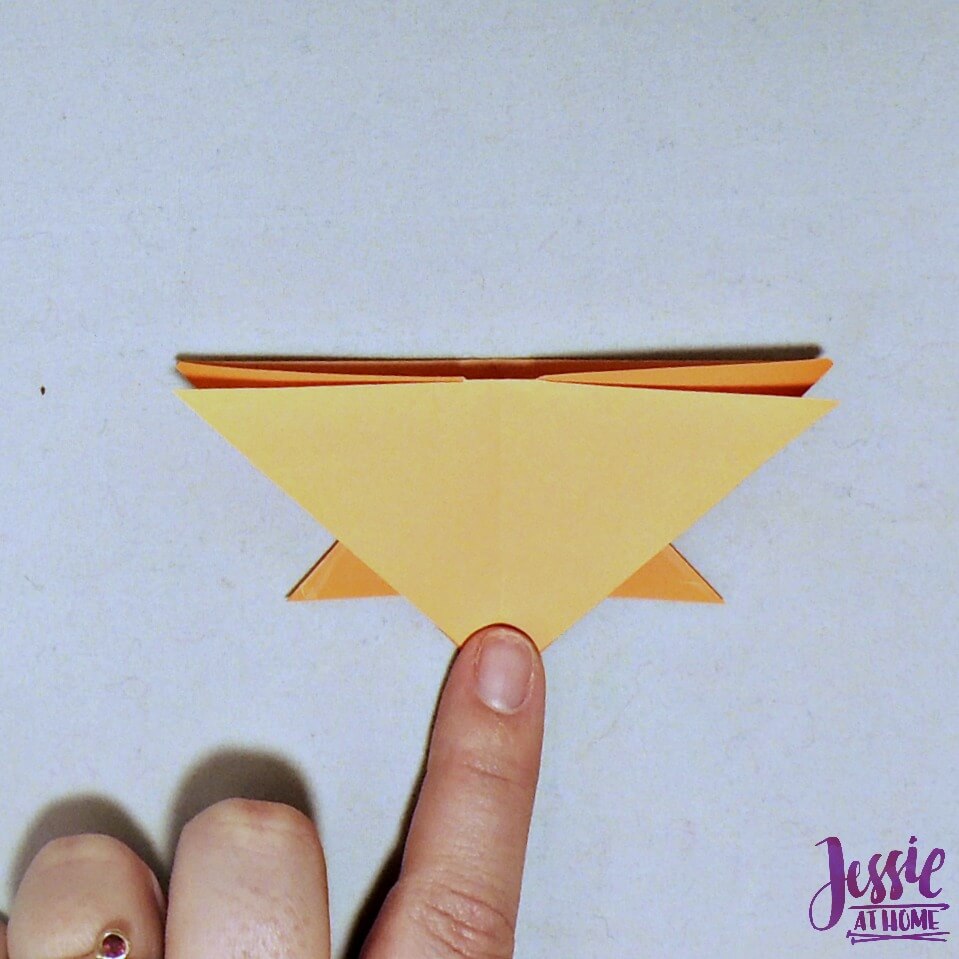 Squeeze the sides of piece and refold so the side are now the center.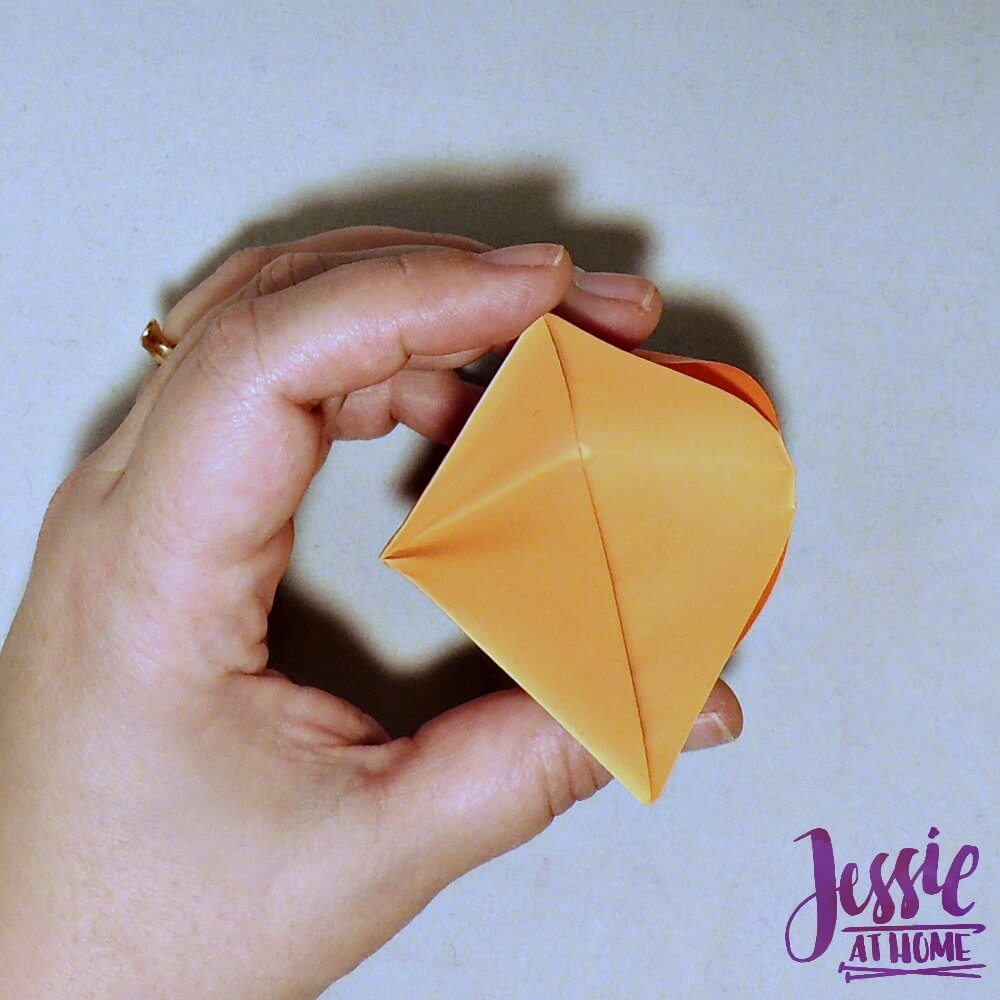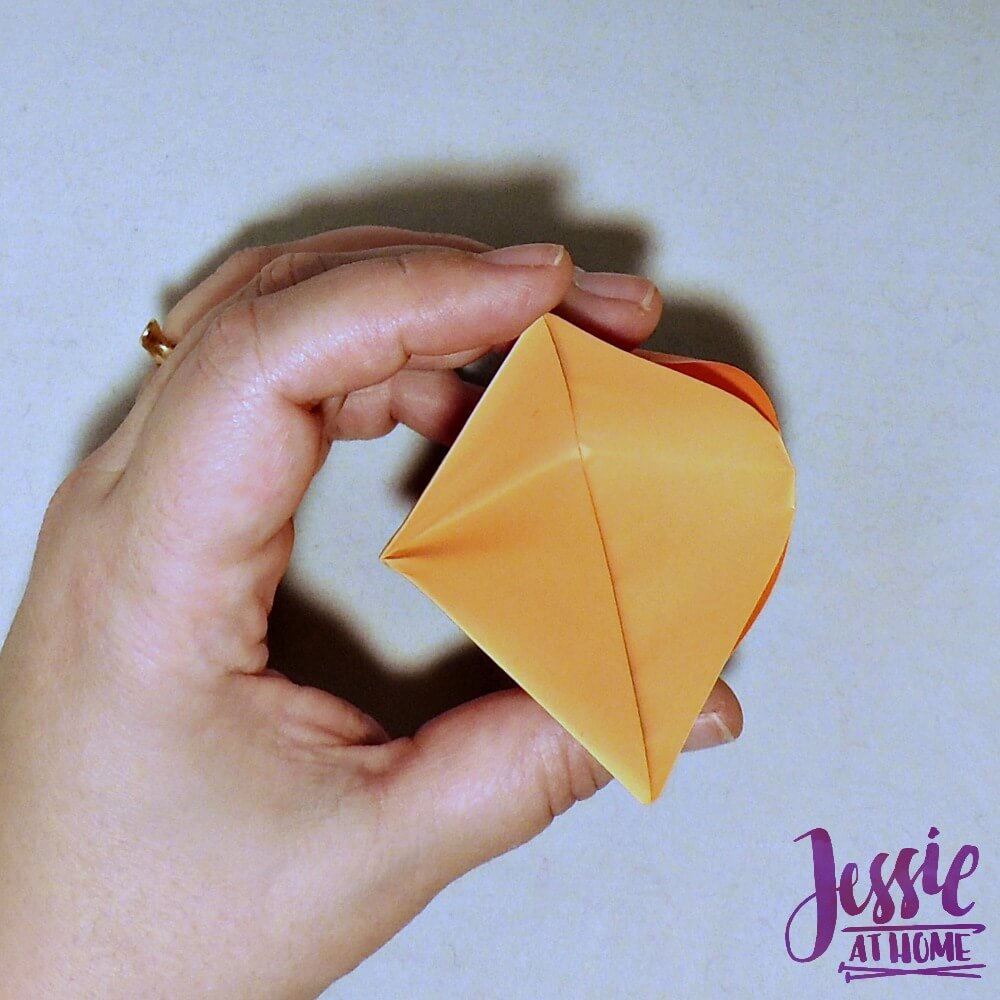 The piece should look like this once folded.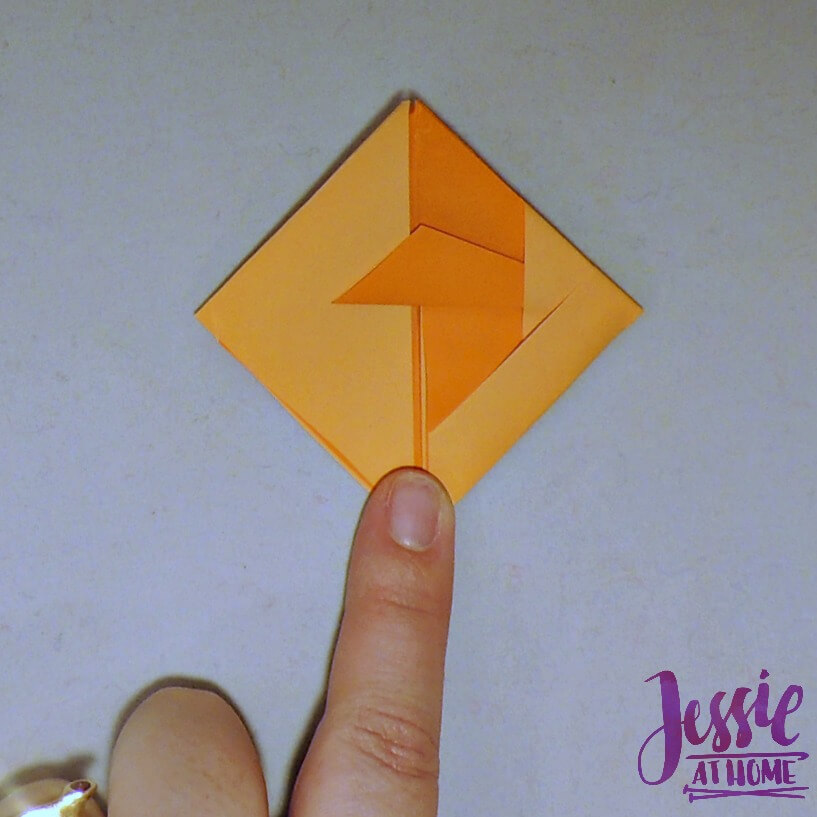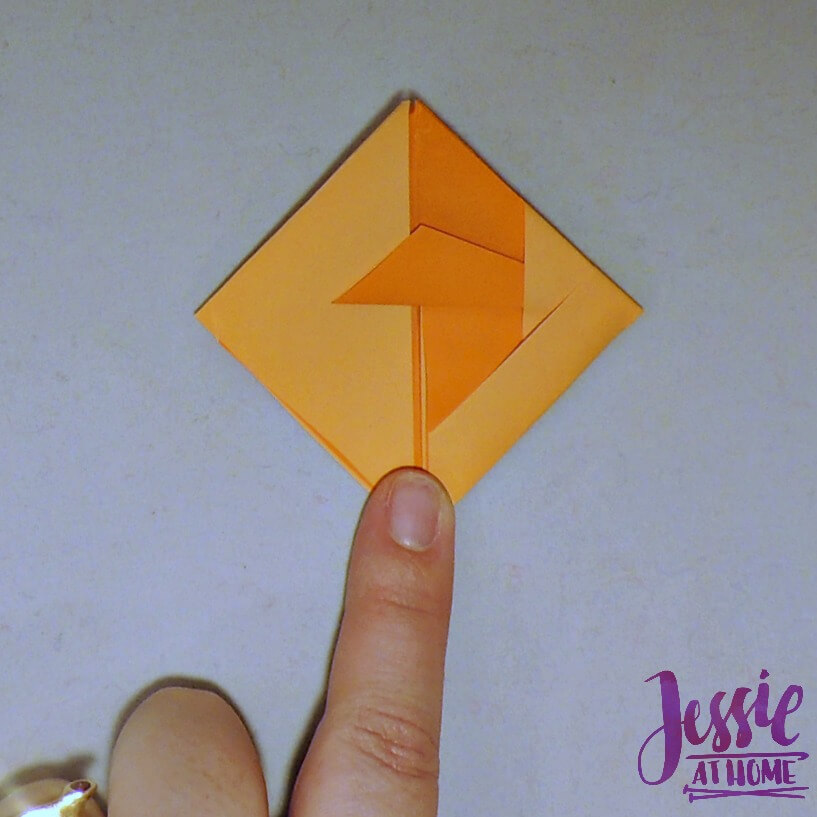 Fold the cut section back to create the tail.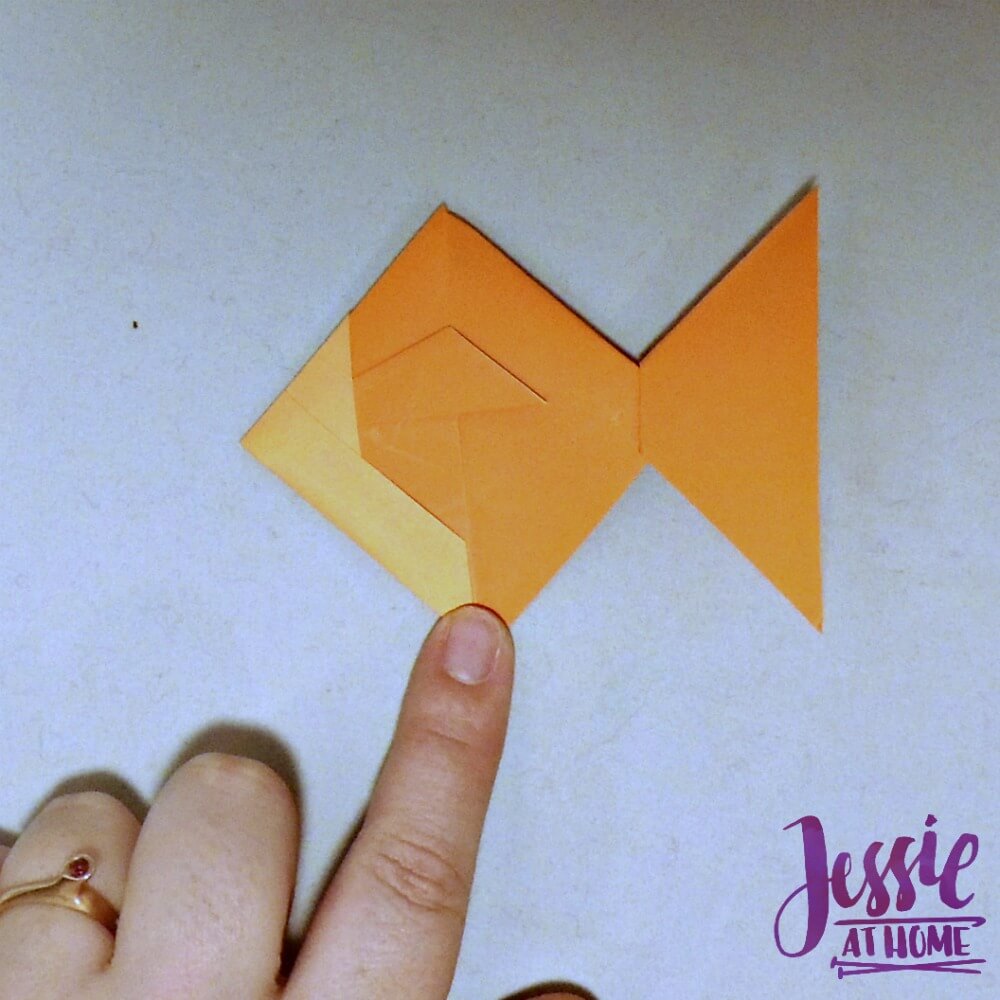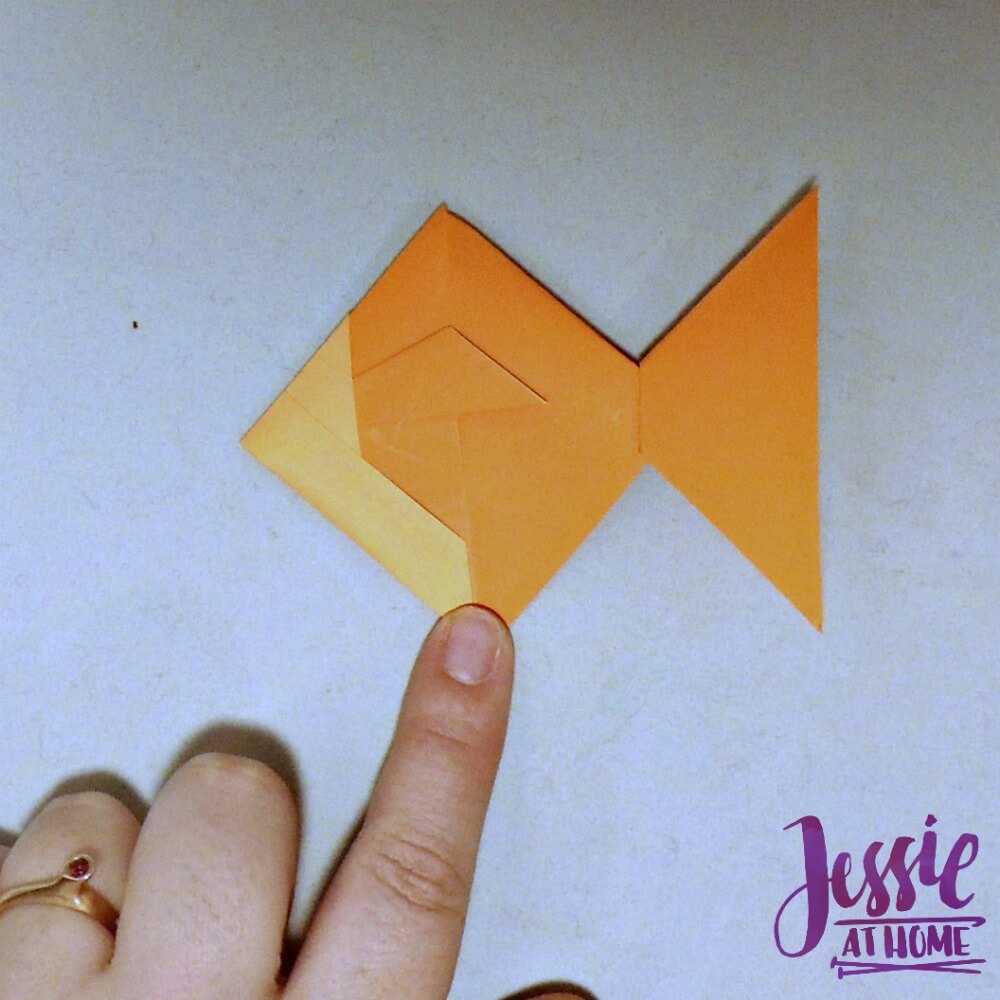 And you're all done!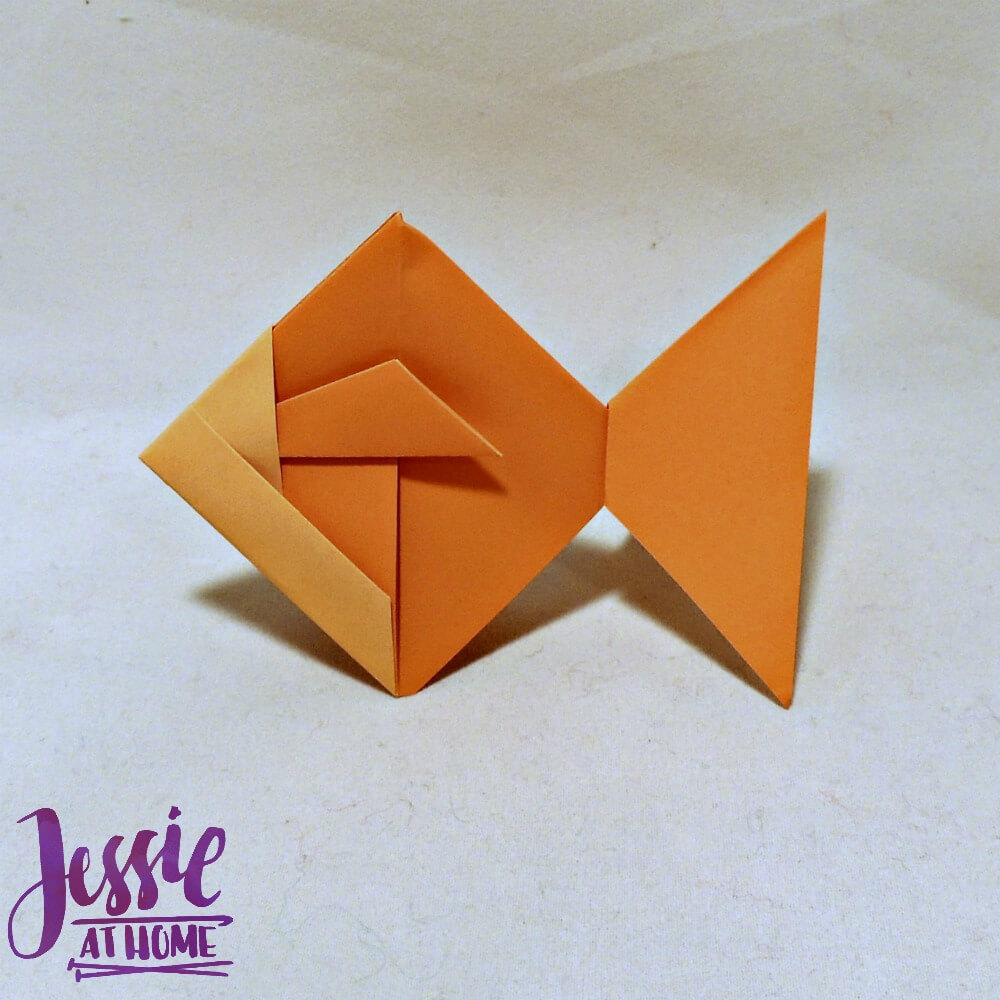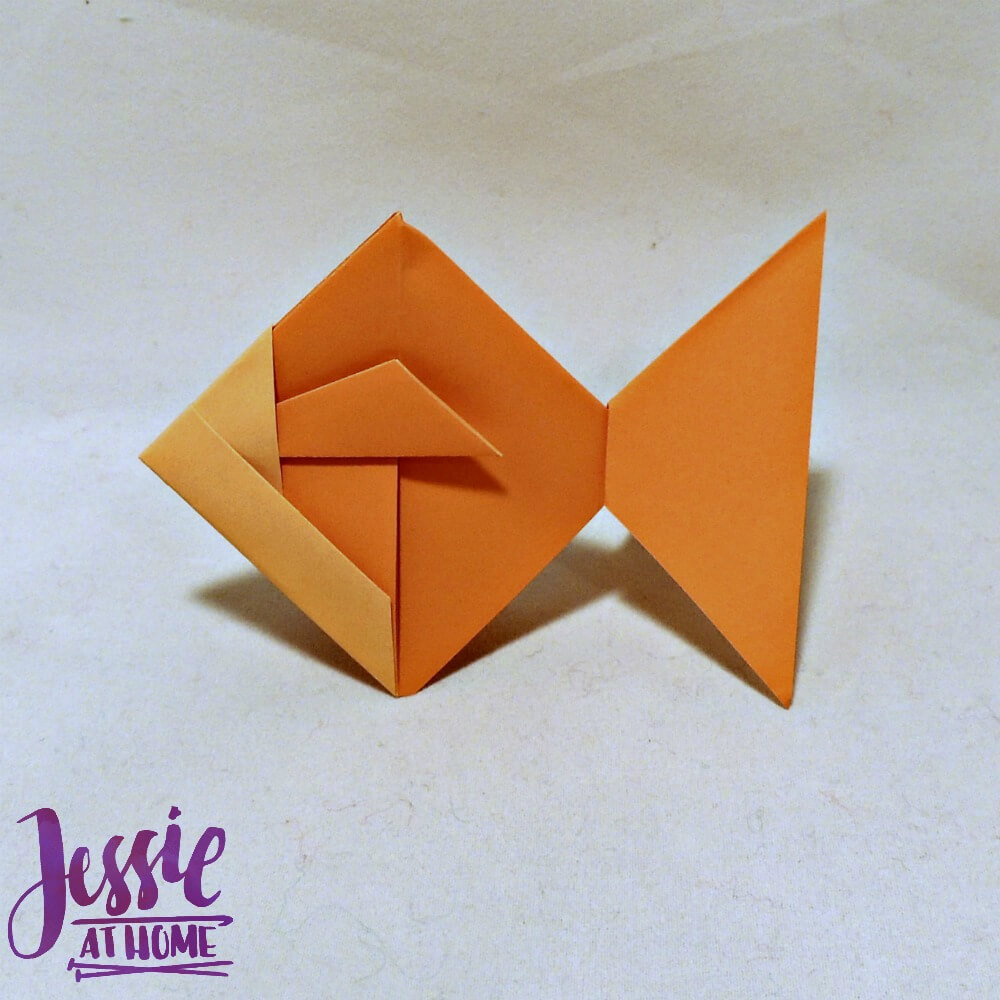 And there you have it, Kirigami Goldfish – origami with scissors! Find more origami and kirigami tutorials HERE.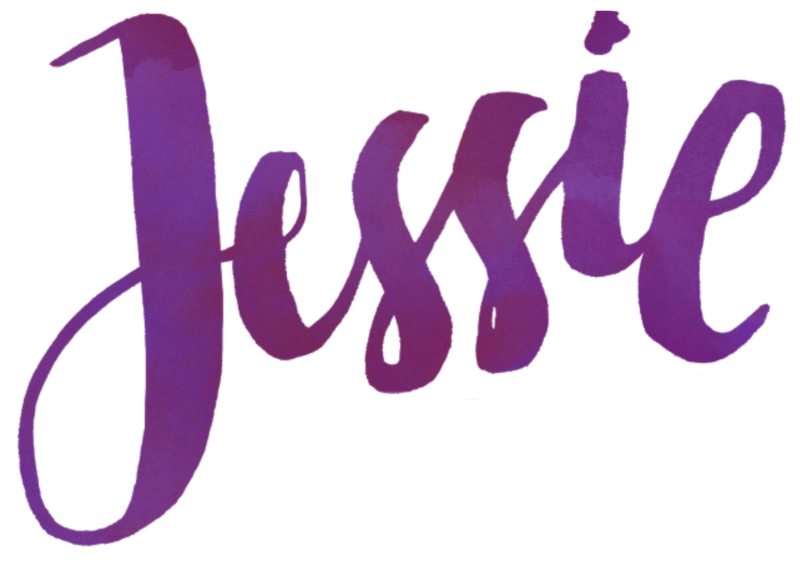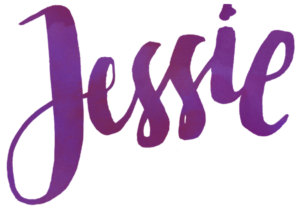 ©Copyright 2018 Jessie Rayot / Jessie At Home All my videos, patterns, charts, photos and posts are my own work. Do not copy them in any way. If you want to share this information with someone, share the link to this post. If you want to share on your own blog / website, then you may use the first photo in this post and link back to this post. You may not give away printed copies of this post. Thank you.