Woven wall hangings always feel comfy and homey to me. Now you can learn to make them yourself with the help of this comprehensive book. Learn terms, weaving stitches, techniques and more, then get weaving. Follow the patterns in this book, or create your own using the skills you will learn.
There is a giveaway for a copy of this book at the end of this post. The giveaway ends March 24, 2020.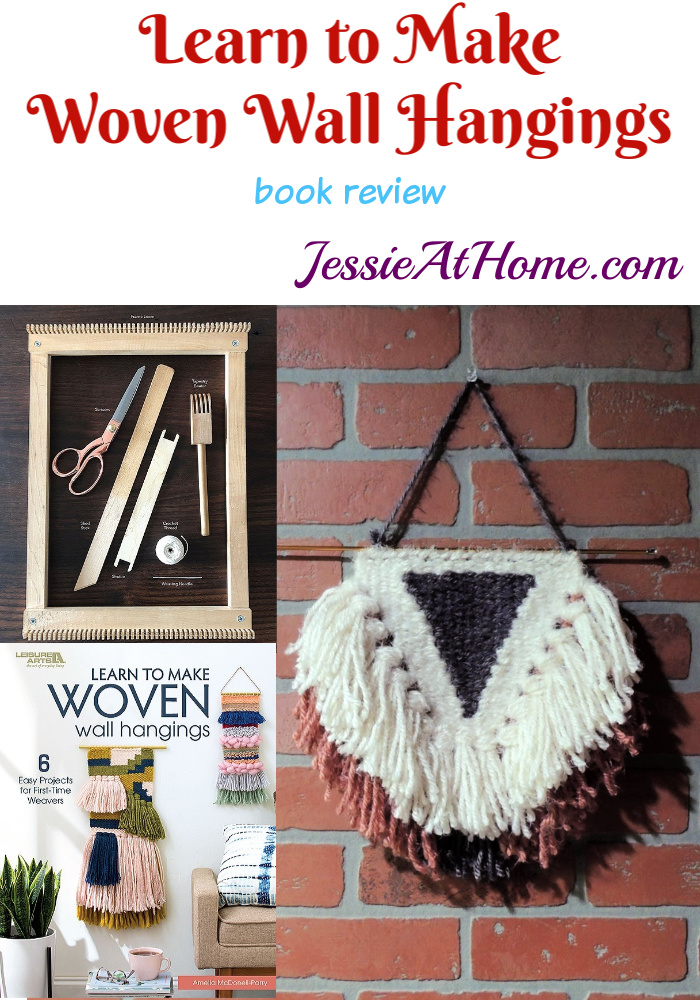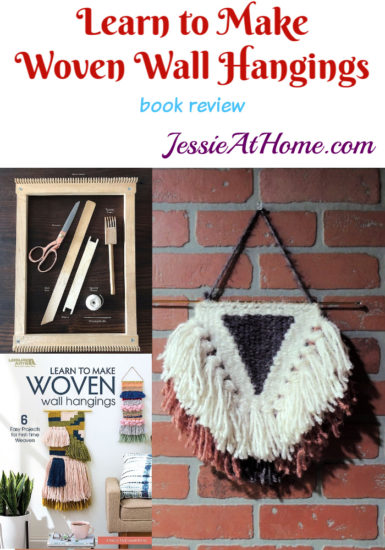 The book reviewed in this post was provided by Leisure Arts.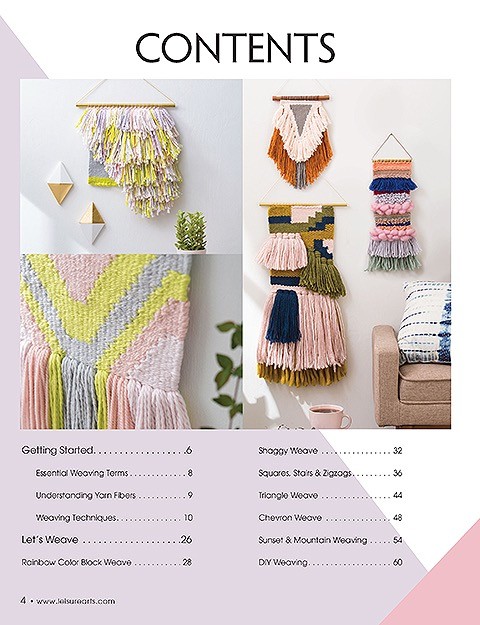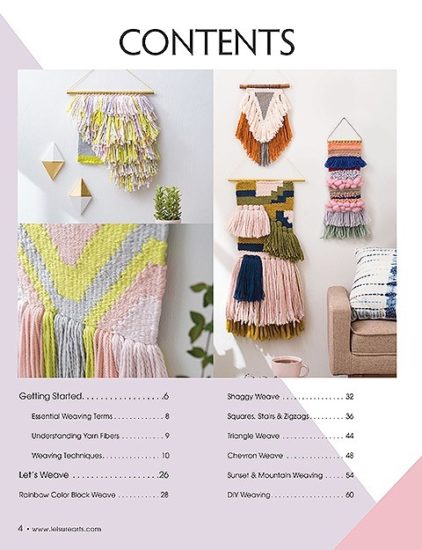 First, Amella McDonell-Parry writes about both necessary and useful supplies. This way you can start with just the necessities, and once you decide you are in love with this art, you can get all the fun extras!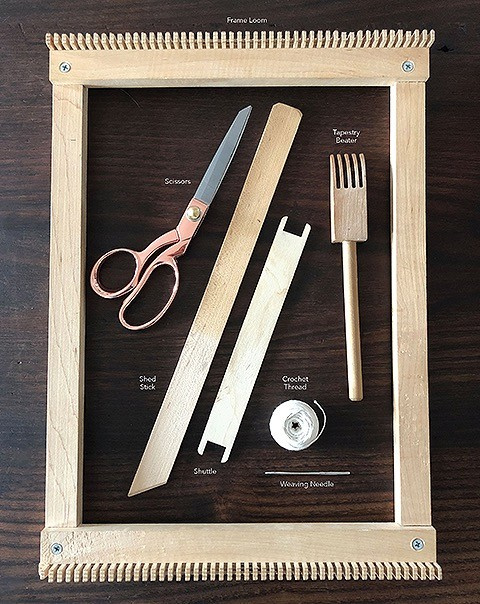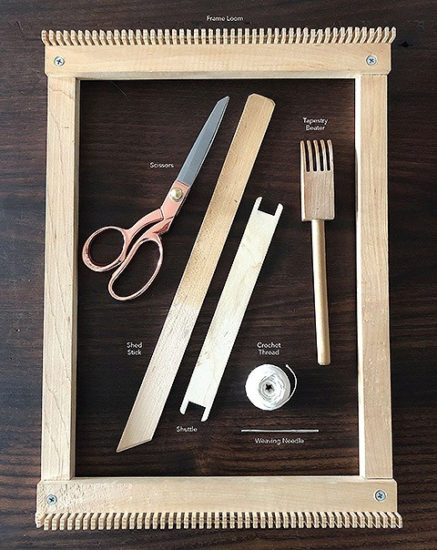 Various techniques such as making shapes and textures are explained. All with clearly written instructions and plenty of photos. Several patterns are also included so you can try out these skills. I chose a shaggy triangle design that looked like fun to try.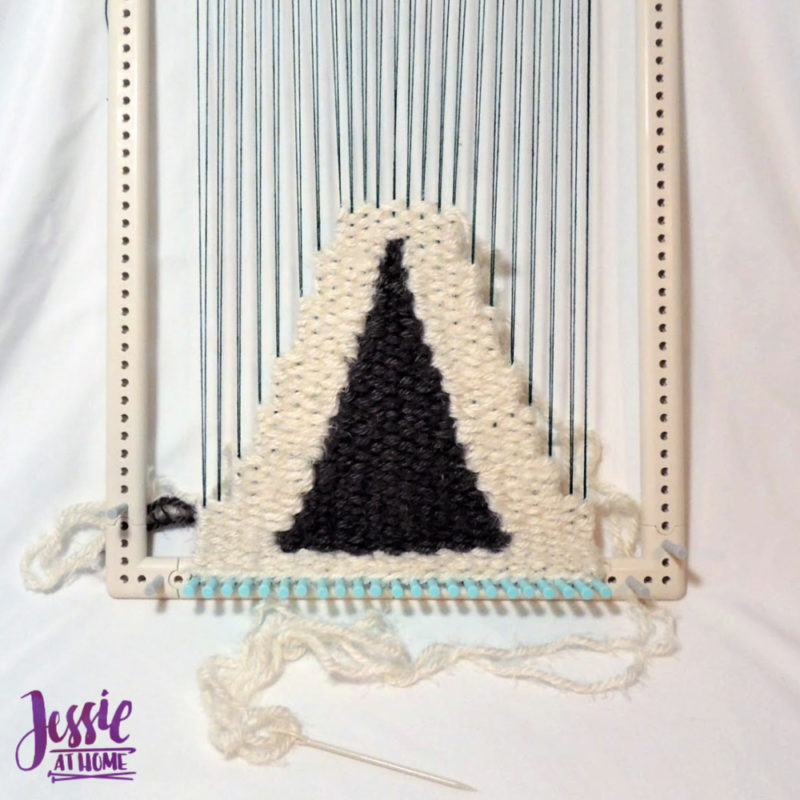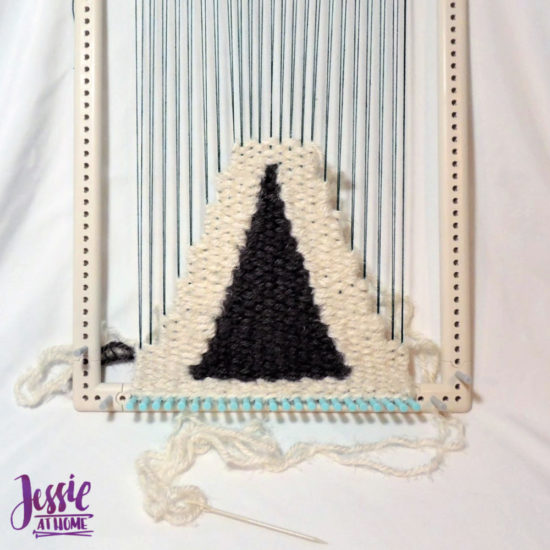 I think it was a combination of a small amount of experience I've had over the years, and the awesome instructions in Learn to Make Woven Wall Hangings that guided me to finally getting my weaving tension correct. Look at that photo above, the tension is so pretty!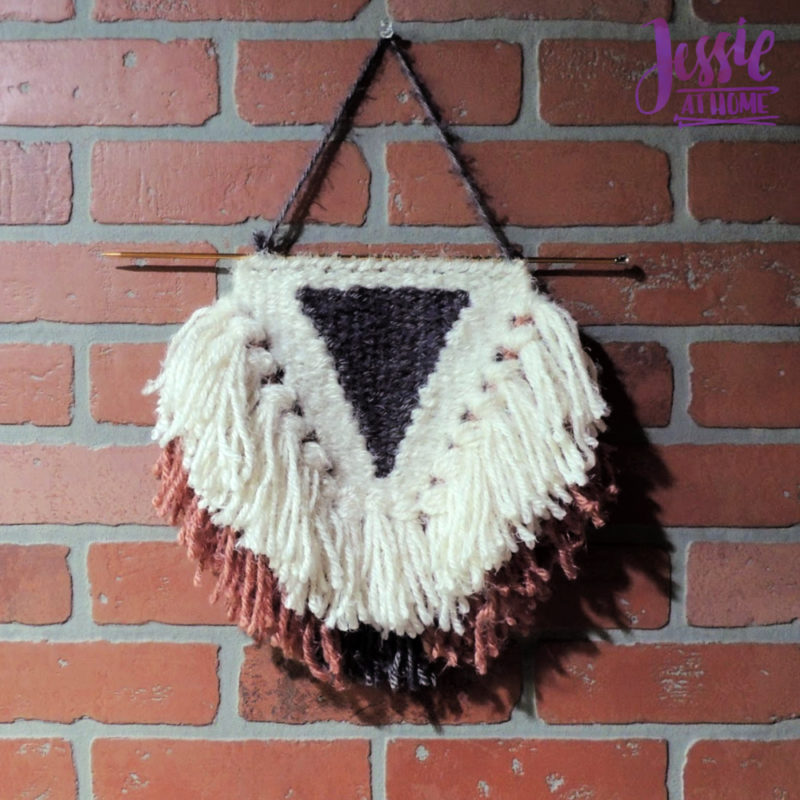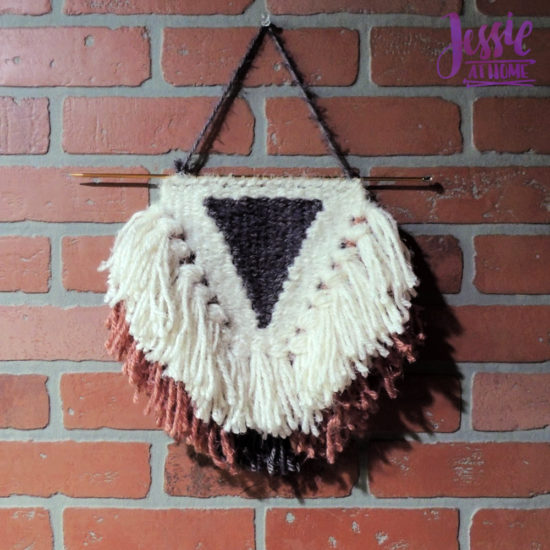 I enjoyed creating this little fuzzy piece with Red Heart Hygge yarn. It turns out an antique knitting needle makes a great hanger for woven wall hangings. I learned some nifty new skills making this. Plus it only took a couple hours! It's so fun and fast that I may have to make a few for gifts.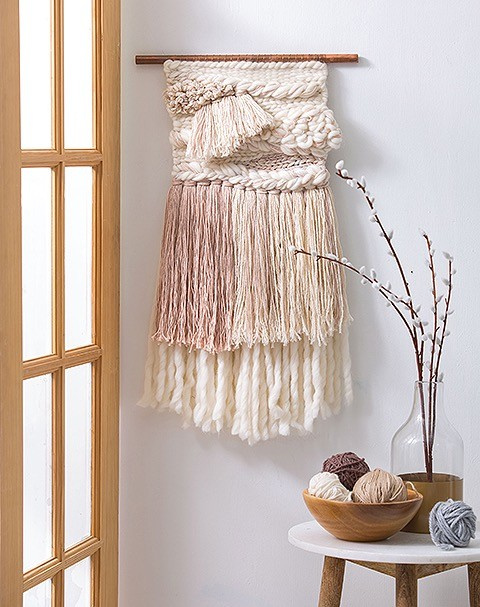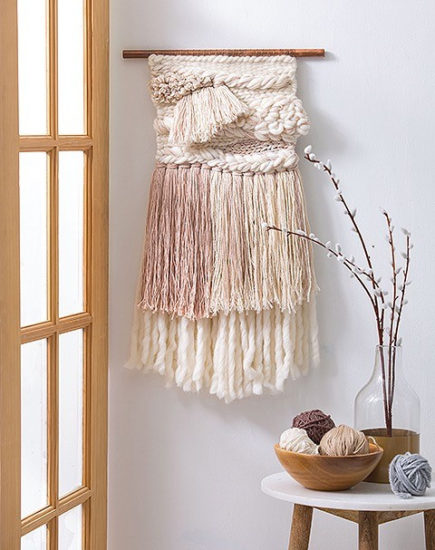 If you want to learn to make woven wall hangings, this is the book for you. I love the idea of creating touchable, textured art that coordinates with the rest of your room.
You can order your own copy of Learn to Make Woven Wall Hangings from Amazon HERE, and you can also enter the giveaway below.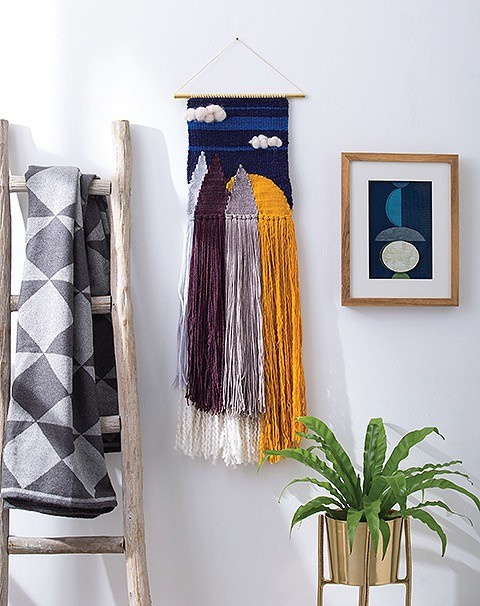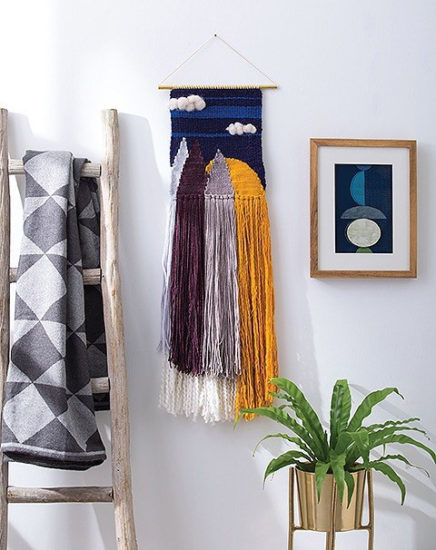 To enter the Learn to Make Woven Wall Hangings Giveaway you must be at least 18 years of age and have a valid shipping address in North America. The giveaway ends at the end of day eastern time on March 24, 2020. Winner will be contacted by email and will have one week to reply with a valid shipping address or a new winner will be chosen. Void where prohibited.
a Rafflecopter giveaway
Happy crafting my friends!
[signature]
If you liked this woven wall hanging post, then take a look at these.