The Luck of the Irish wall decor was inspired by my Clover Amour Steel Crochet Hooks. I wanted to try them out in a fun way. So this mixed media creation was born! It's super fun to make because it uses a variety of crafts and skills. You can follow along with the tutorial or just use it as a general guide and come up with your own version. The most important thing is that you have fun!
At the end of the tutorial you can enter to win a set of Clover Amour Steel Crochet Hooks. Giveaway ends on March 23, 2020.
Products used in this tutorial were provided by Clover and Plaid. All opinions are my own.
Luck of the Irish Wall Decor Supplies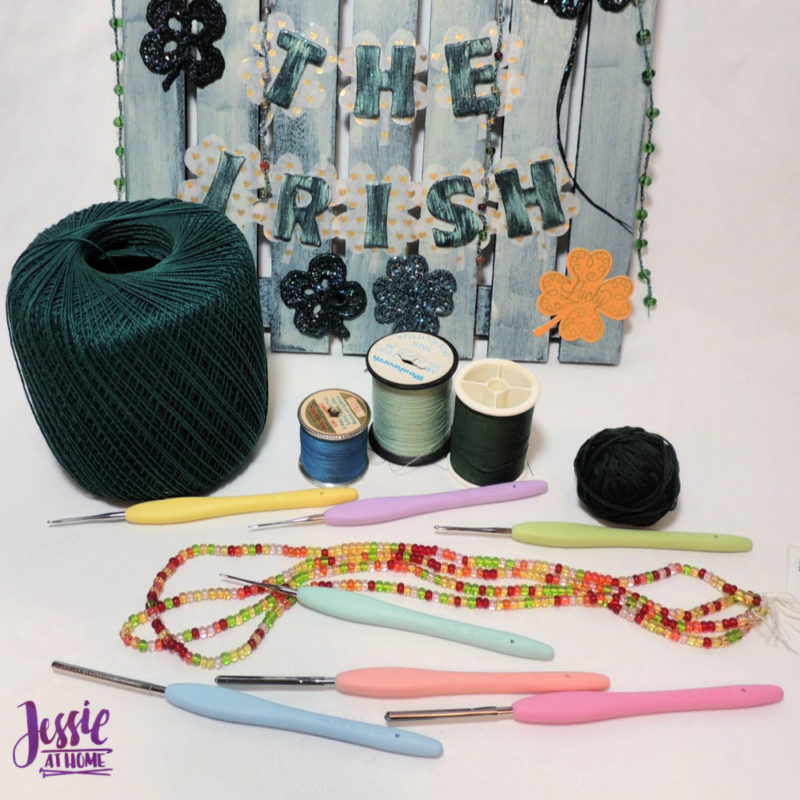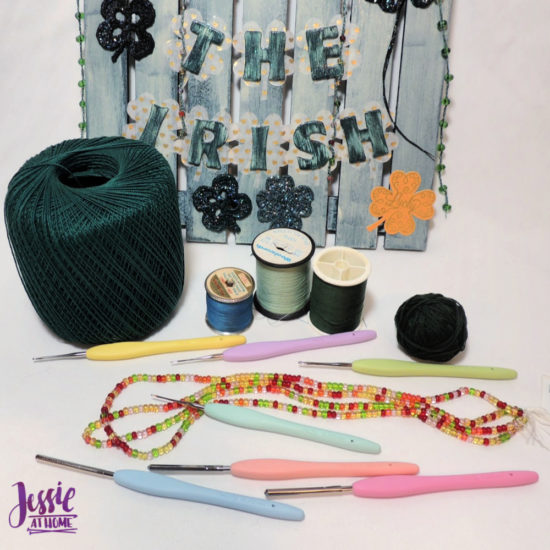 Luck of the Irish Clovers and Bead Chains
The 4 leaf clovers for this project are all crocheted. I made two different clovers in 3 sizes each. First I make the 4 Leaf Clover pattern of mine as it is. For the second style I made 4 each of the smaller size of my Vintage Heart and then used the starting tails to sew them together in a clover. I left the ending tails long to use as the steams.
I made one set using crochet thread and a 1.5 mm hook, one set using embroidery floss and a 1.75 mm hook, and one set using 3 shades of green quilting thread held together as one and a 1.0 mm hook.
The hooks were great! They have the Amour padded handles, which means my hands didn't hurt after using them. I've always just used the steel hooks I inherited from my Great Grandmother, and while they are full of amazing memories, they hurt to use after a while. The Clover Amour hooks are so much better.
Oh!! And the hooks all come with caps to slide over the steel part. That is so cool because small hooks catch on EVERYTHING. Not only that, but have you ever stabbed yourself with a tiny steel crochet hook? I have, and let me tell you, it's not pleasant. So, caps for the win!!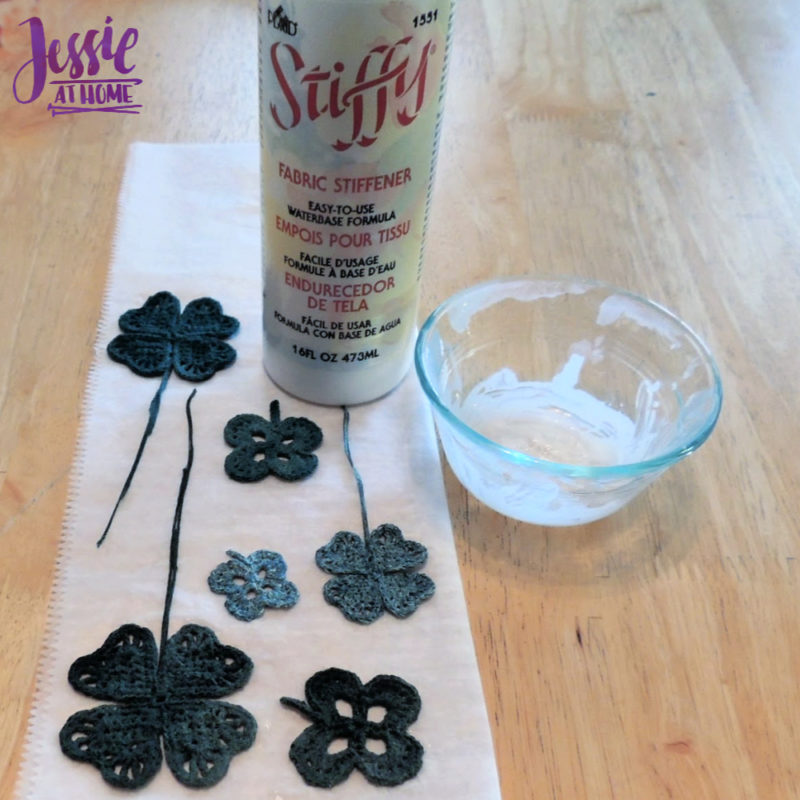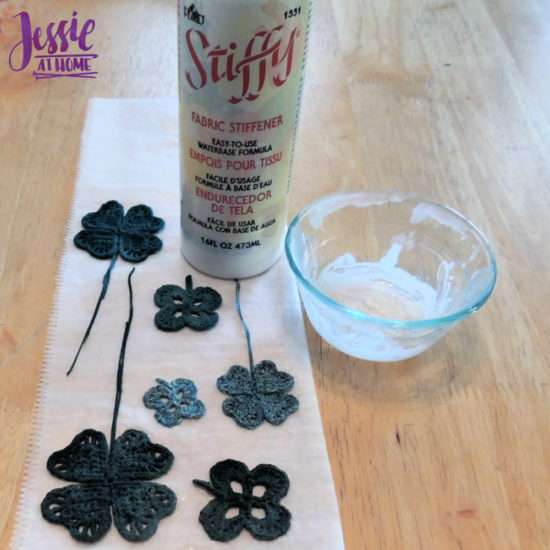 Once I finished my clovers I used Plaid Stiffy fabric stiffener to make them keep their shape. At this point I wasn't sure if I was putting them on the sign, dangling them from the sign, or both. So I wanted to be sure they were stiff in case I dangled them. It also held all the ends together on the heart clovers so they could form a stem.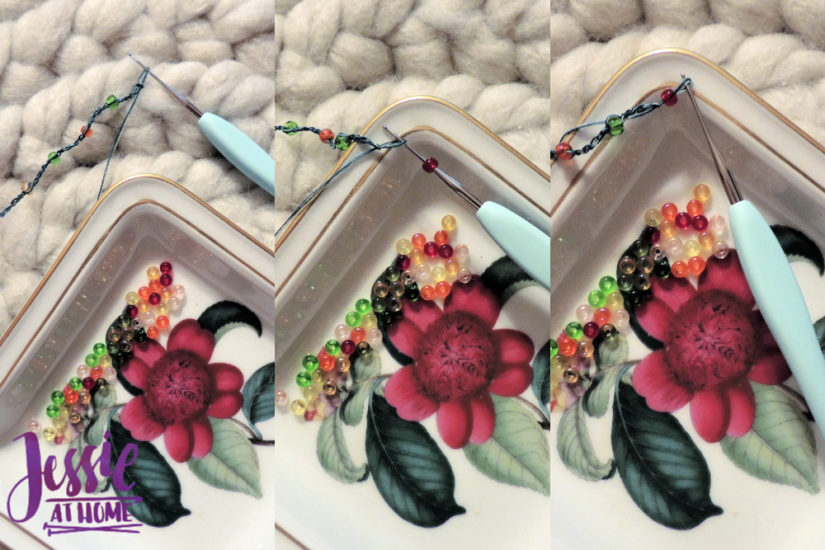 My last bit of thread/yarn magic for the Luck of the Irish wall decor was to make a couple of beaded chains. I grabbed my .9 mm hook and the 3 quilt threads. To make the beaded chains I just chained about 5, then removed the hook from the loop, slide a bead on the hook, picked up the loop again, and slide the bead down over the loop. Then I made a chain to lock the bead in.
You can use this technique if your using a larger yarn and hook as well. Just crochet with your yarn and hook, then when you want to add a bead grab a small hook. Slip the bead on the small hook, grab the yarn loop with the hook and slide the bead over the loop. Then switch back to your regular hook!
Painting the Luck of the Irish wall decor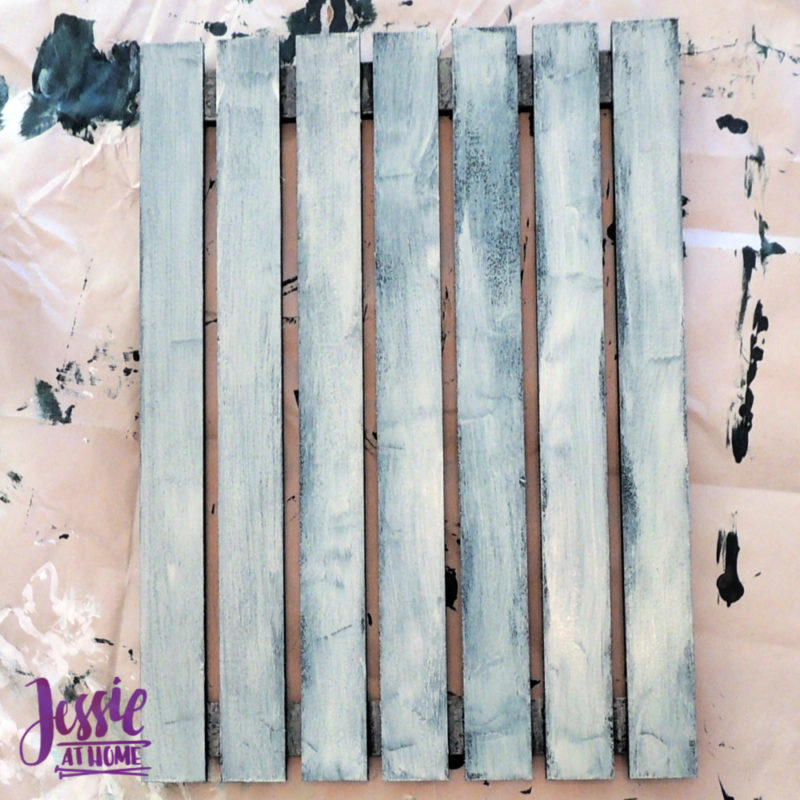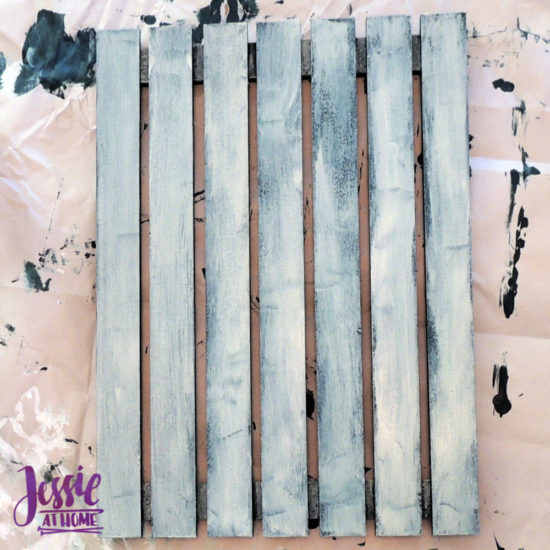 Now that I had all my yarnie-bits done, it was time to get everything together. I used Folk Art chalk paint to paint my wood plaque and wood letters a dark green. Once it was dry I gave it an uneven coat of Folk Art white wax. To do that I just didn't use enough paint and spread it unevenly over the green, as seen above.
The wax takes 24 hours to dry completely, they you can polish it. So that is just what I did.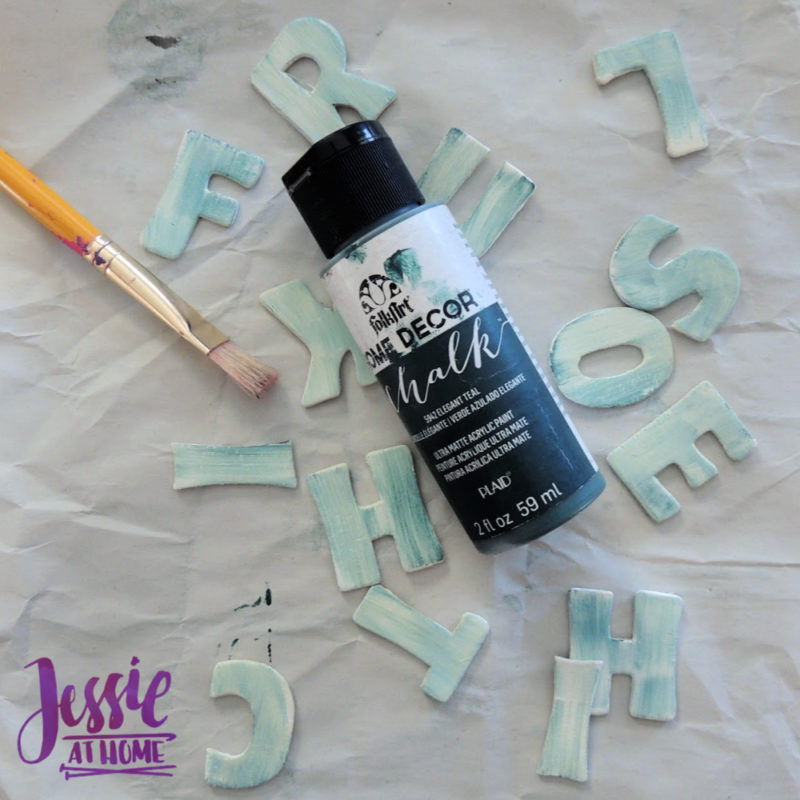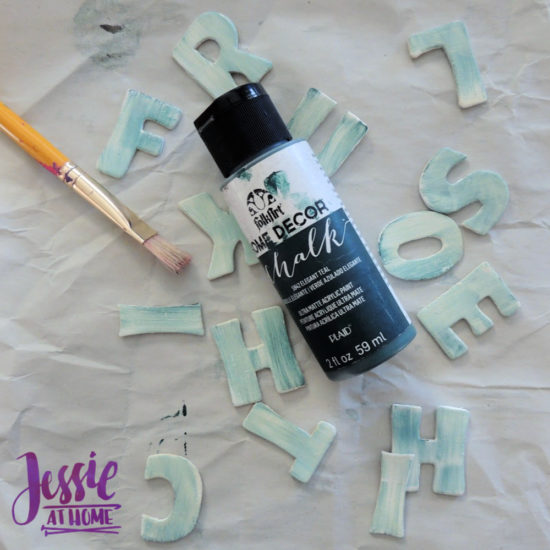 At this point I needed to come up with a way to make the letter show up better. I could have not painted the wax on them, but I didn't want the solid green. So I took a bristle brush and dry-brushed the letters so they were mostly green. I dry brush by dabbing the brush straight down into the paint, then wiping it off on scrap paper. Next I lightly paint with the brush so I get lots of streaks from the bristles.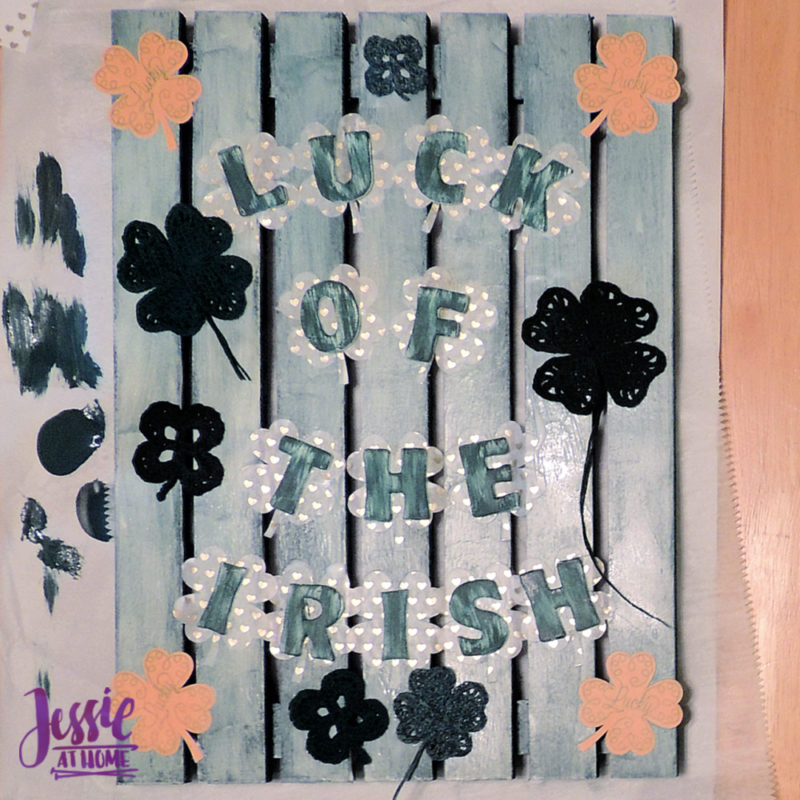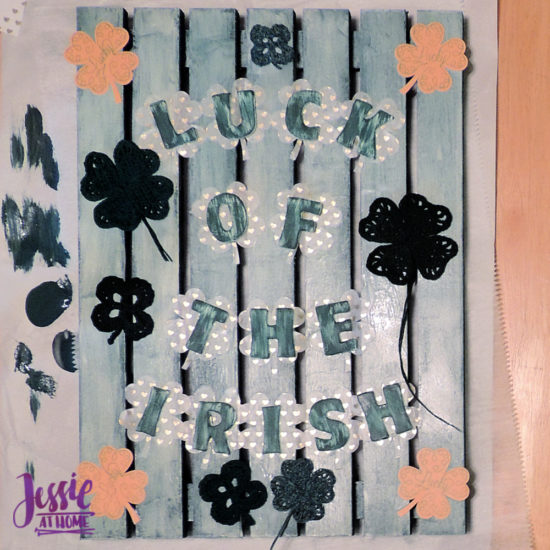 Luck of the Irish Finishing
Now it's Cricut time!! I saved the design I used in the right size as a Cricut Project HERE. When you make it, set it to 4 copies and you will end up with 4 corner clovers and 16 letter clovers. I used orange card stock and a dark green pen for the corner clovers. I removed the writing from the letter clovers (already done for you in the project!) and cut them out of washi sheets. Be sure to used the correct material settings on your machine.
The washi sheet clovers do peel off the backing and stick on the sign, but they're not quite sticky enough. So I used matte Mod Podge to glue them down where I wanted each letter. Then I used the Mod Podge to glue down the letters, the 4 corner clovers, and all the crochet clovers.
Finally I coated everything with the matte Mod Podge. That is the picture above. I thought it still needed something.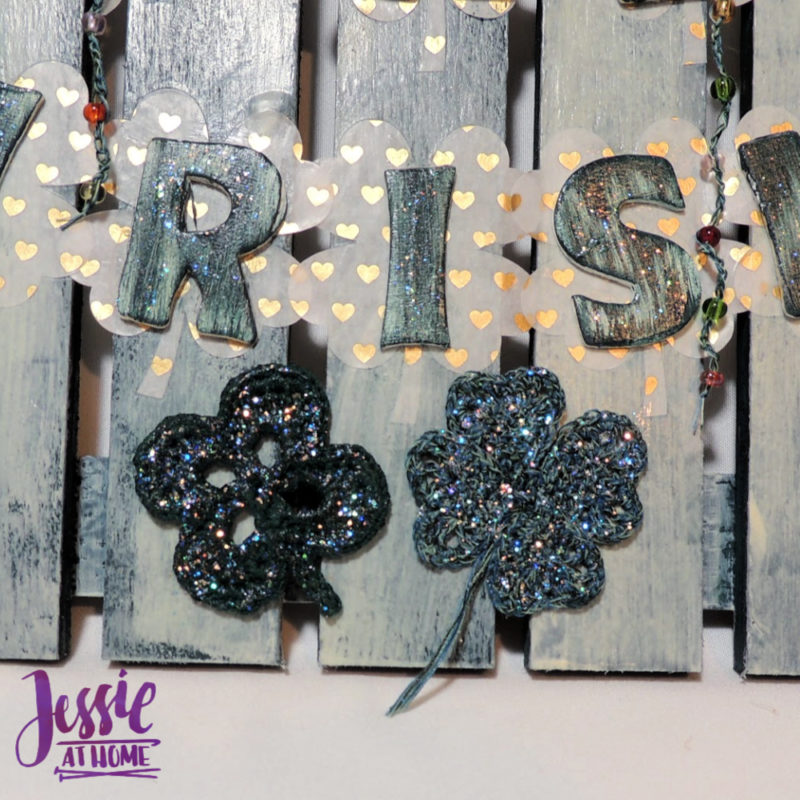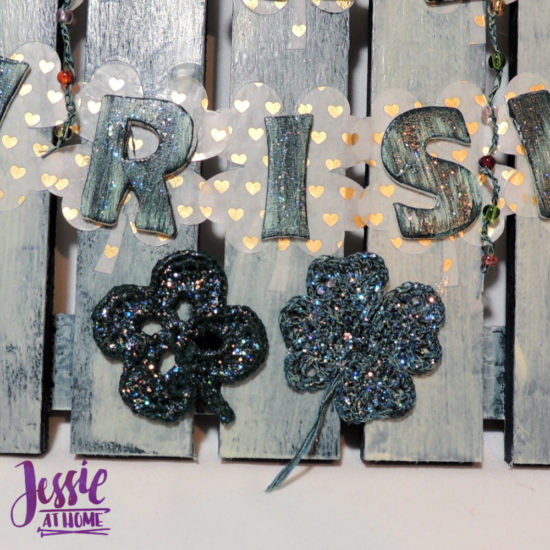 I also had some sparkle Mod Podge so I painted on each of the corner clovers, the crochet clovers, and the letters. Now I had some festivity going on! Lastly I dangled my two bead chains over the sign and all was good.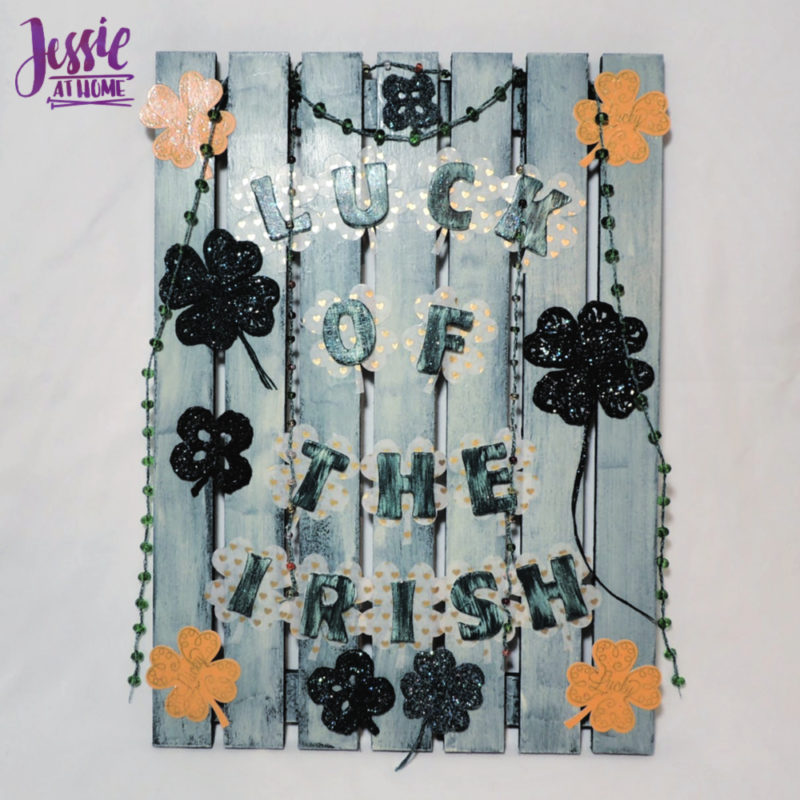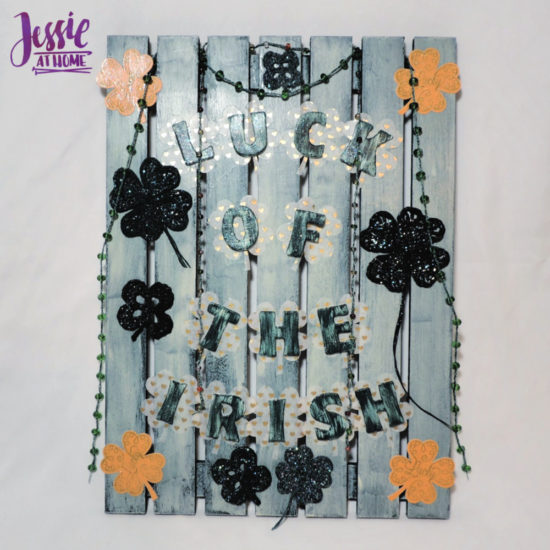 I really wanted a fun mix-up of all sorts of crafts and textures for this project, and that's just what I ended up with. I'm quite happy with it, and the kiddos think it's great! I hope you enjoy it as well.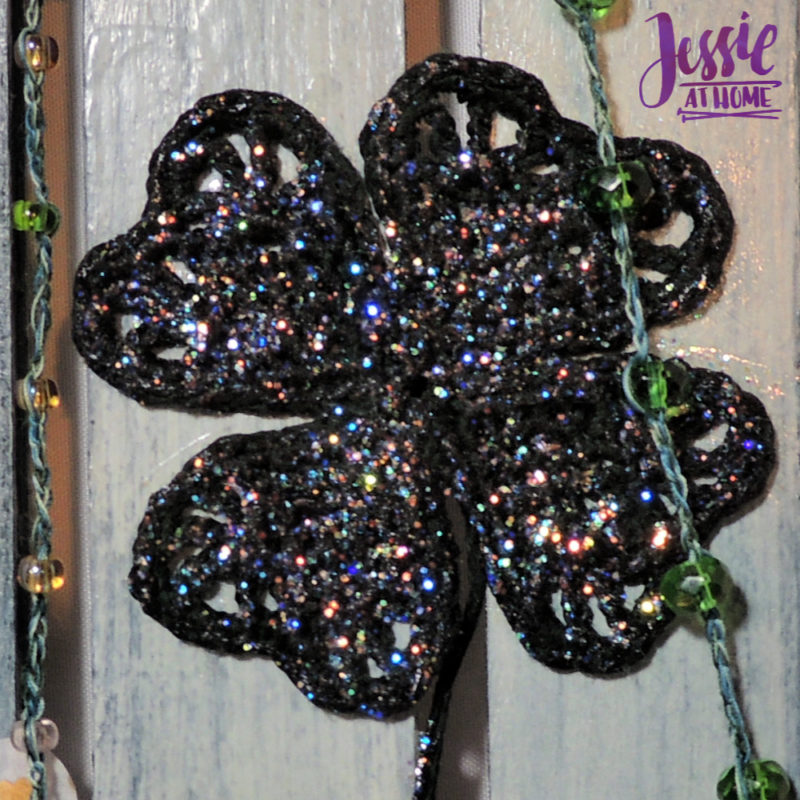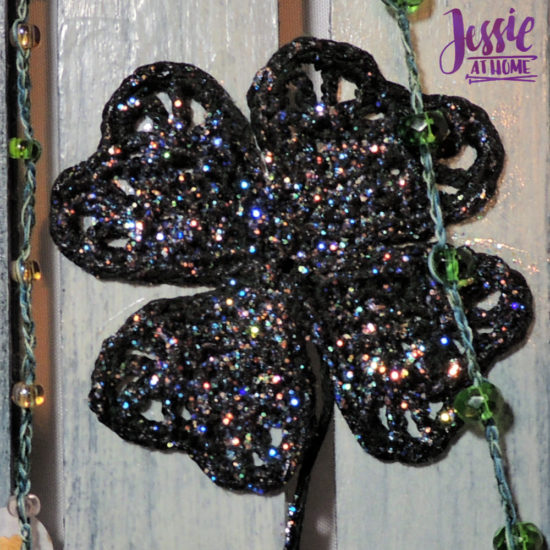 To enter the Clover Amour Steel Hook Set Giveaway you must be at least 18 years of age and have a valid shipping address in the USA. The giveaway ends at the end of day eastern time on March 23, 2020. Winner will be contacted by email and will have one week to reply with a valid shipping address or a new winner will be chosen. Entering the giveaway will also add you to the Clover newsletter. Void where prohibited.
a Rafflecopter giveaway
Happy crafting my friends!
Did you enjoy what you found here at Jessie At Home? Then sign up for my newsletter and like my Facebook page, so you'll get all the updates on new tutorials, other posts, sales, and coming events.
If you have any questions, want to share pictures of your work, or just want to chat with Jessie and other crafty individuals, than join my Facebook group.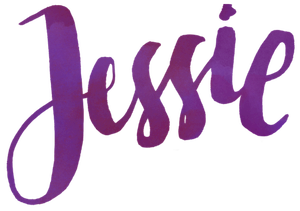 © Copyright 2020 Jessie Rayot / Jessie At Home All my videos, patterns, charts, photos and posts are my own work, so you may not copy them in any way. If you want to share this information with someone, then share the link to this post. If you want to share on your own blog / website, then you may use the first photo in this post and link back to this post. Also, you may not give away printed copies of this post.
If you liked this Luck of the Irish wall plaque tutorial, then take a look at these.