Lots of LEGO fun here At Home! The Lego kit reviewed in this post was given to me by LEGO for an honest review.
Guess who I met at the SNAP Blogger Conference last week? LEGO!!! I love LEGO!! Honestly, they were the sponsor I was most looking forward to meeting.
We are certainly a LEGO family in this house. You should see the creations that happen (OK, I believe I've shared some of them with you in the past, such as HERE and HERE) I tend to forget to take pictures when we create something big and impressive because I'm always having so much fun. I'll work on that.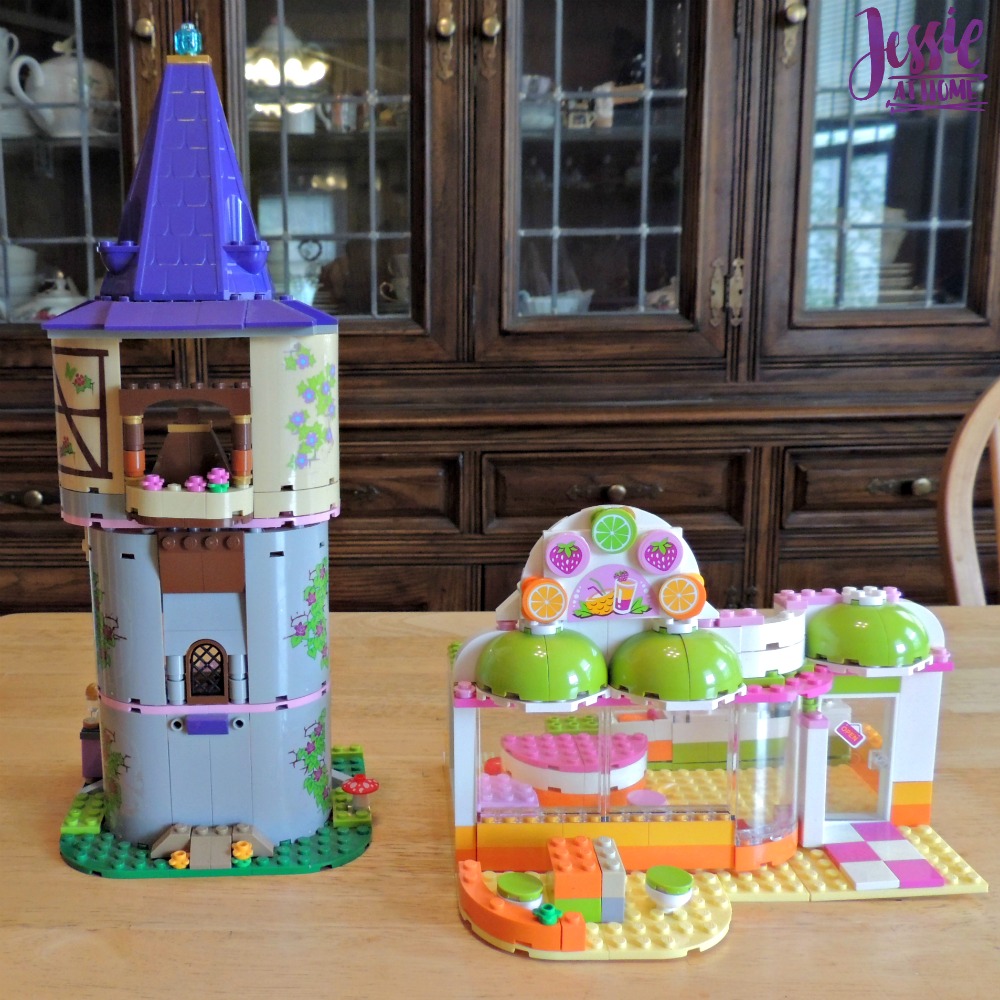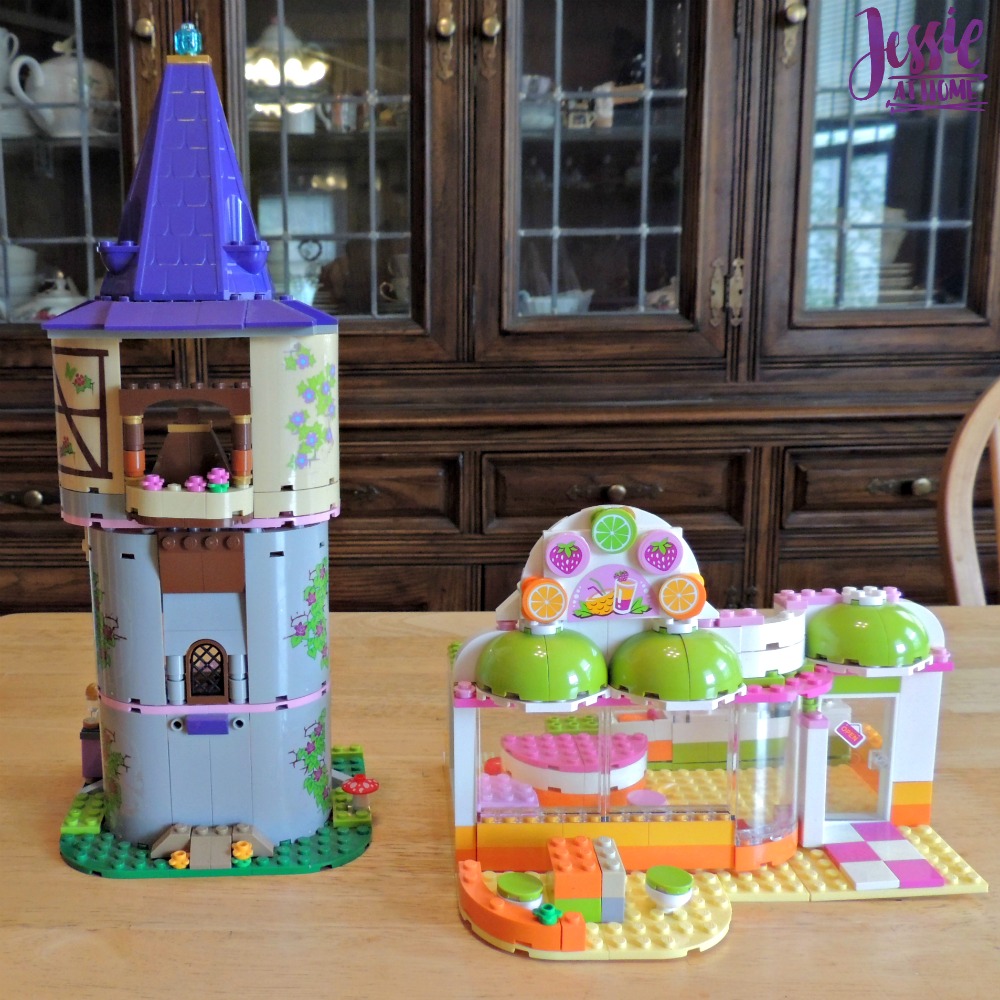 As much as we love traditional LEGOs, we are big fans of the LEGO Friends as well. We have the Rapunzel Tower, the Juice Bar, a small Ariel set, and a small Merida set. As you can see, the girls just LOVE them, and they have been played with A LOT. We love that the LEGO Friends bricks work with the traditional bricks, so you can make the fun kit project and then make them bigger with the rest of your LEGOs.
LEGO Friends came out 5 years ago after 4 years of development. The goal was to make creative construction toys more relevant for girls, and that's just what they did! Since developing LEGO Friends, the number of girls building with LEGOs has increased significantly.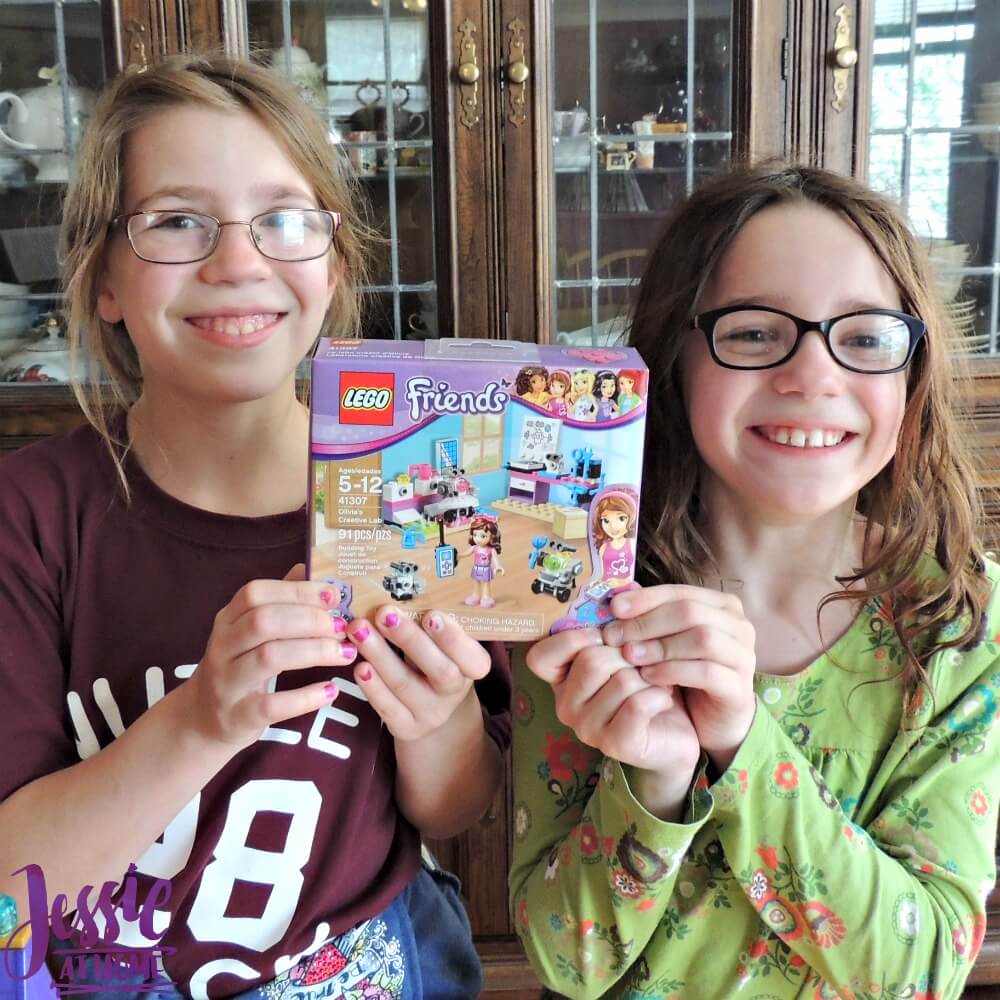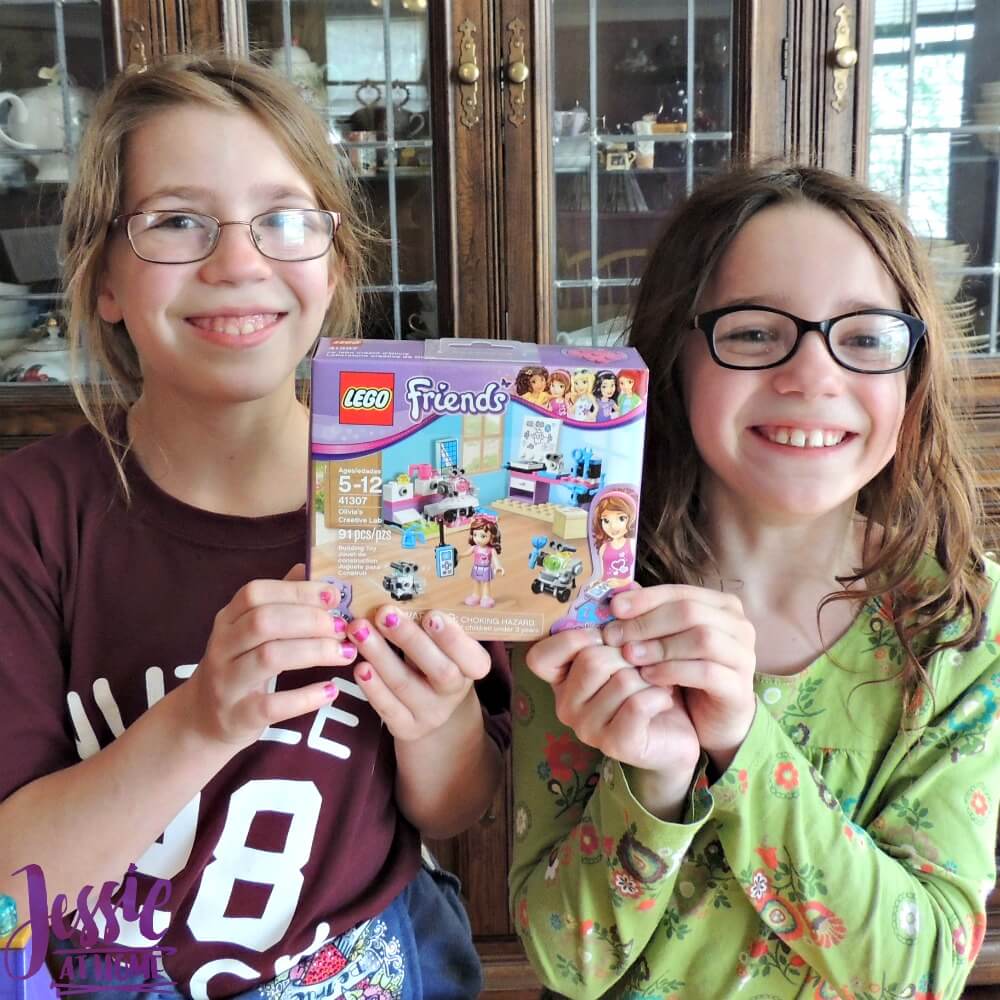 Now, for some building fun! LEGO gave me the newest LEGO Friends kit: Olivia's Creative Lab, to build with the girls and let you know what we think. To start with, I love the empowering theme of the Creative Lab. The girls took turns building the kit, each following one page at a time. As always, the instructions were easy for them to follow.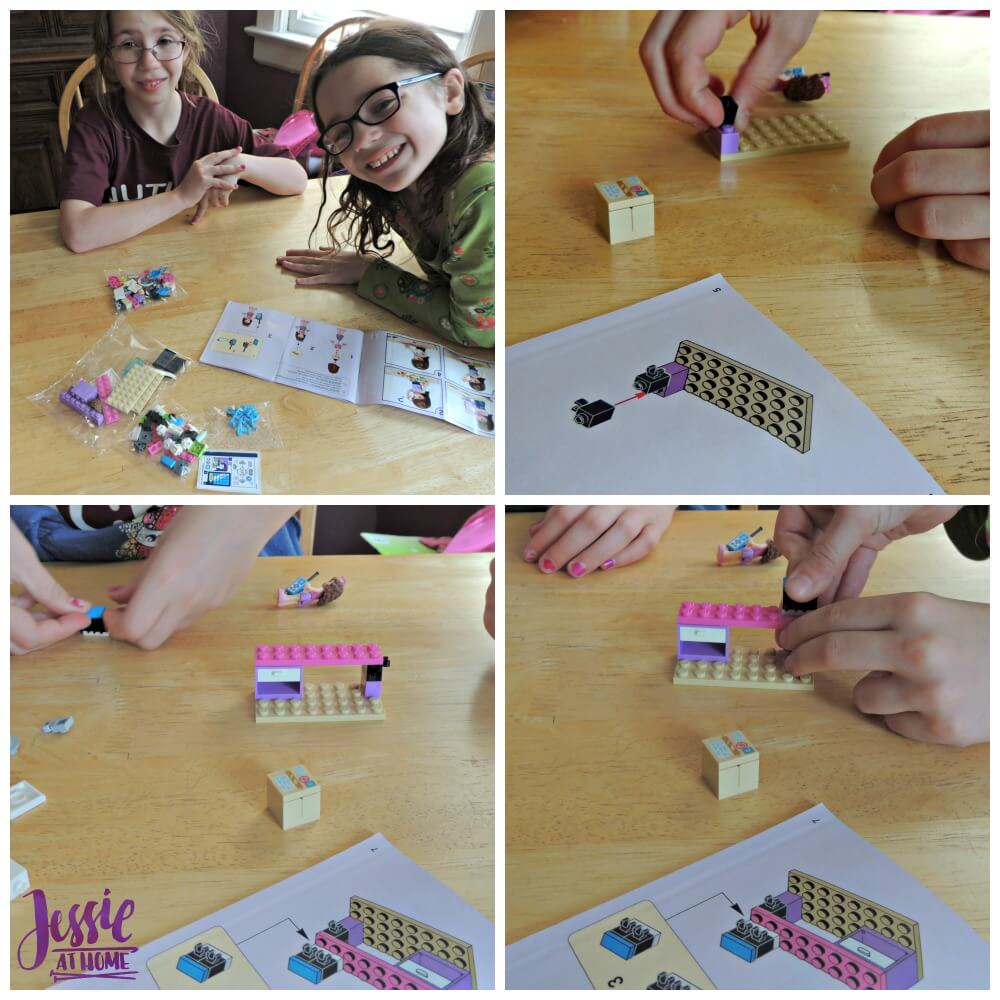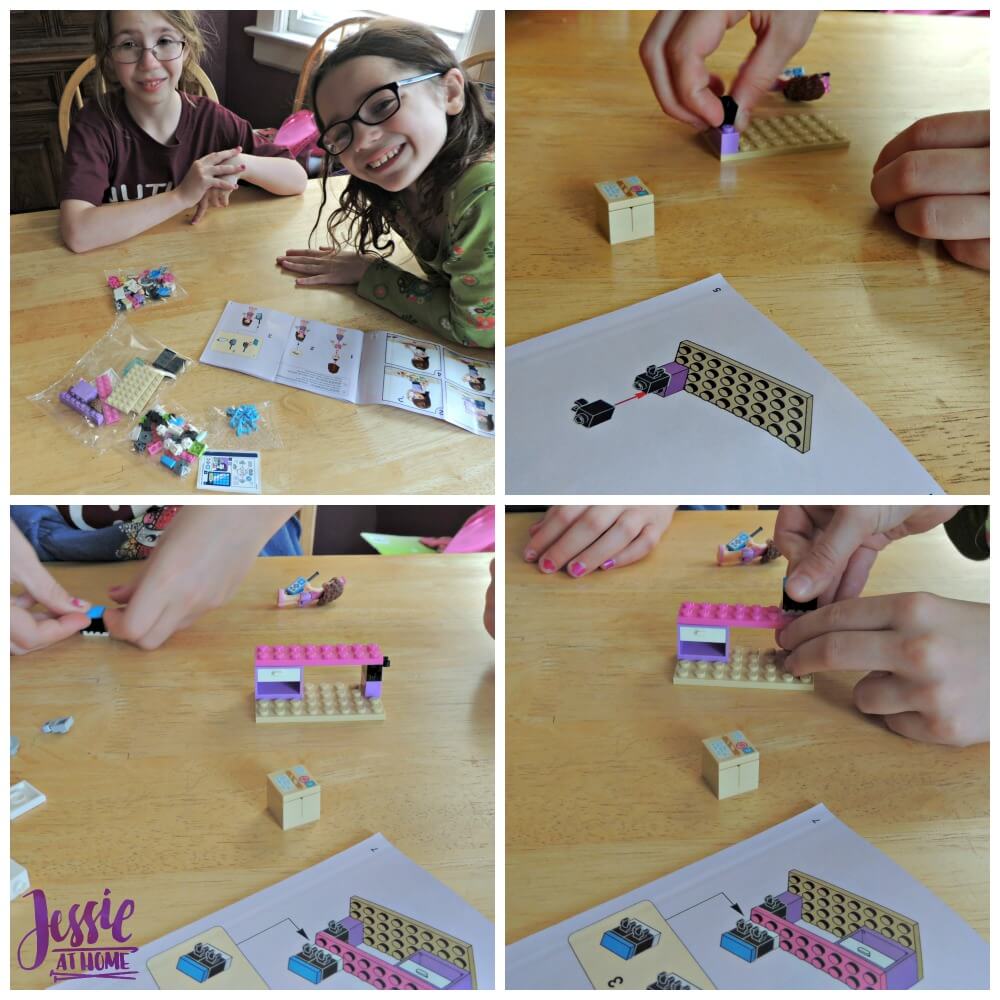 Would you like to know what the girls had to say about the kit?
Kyla: It was really amazing that we got to review and play with LEGOs. I'm glad there's extras and you can make new inventions. Personally, my favorite robot is the baby robot and my second is the Mom.
Vada: It was so cool, and I love building stuff with LEGOs. Out of the spare parts I built a robo bug!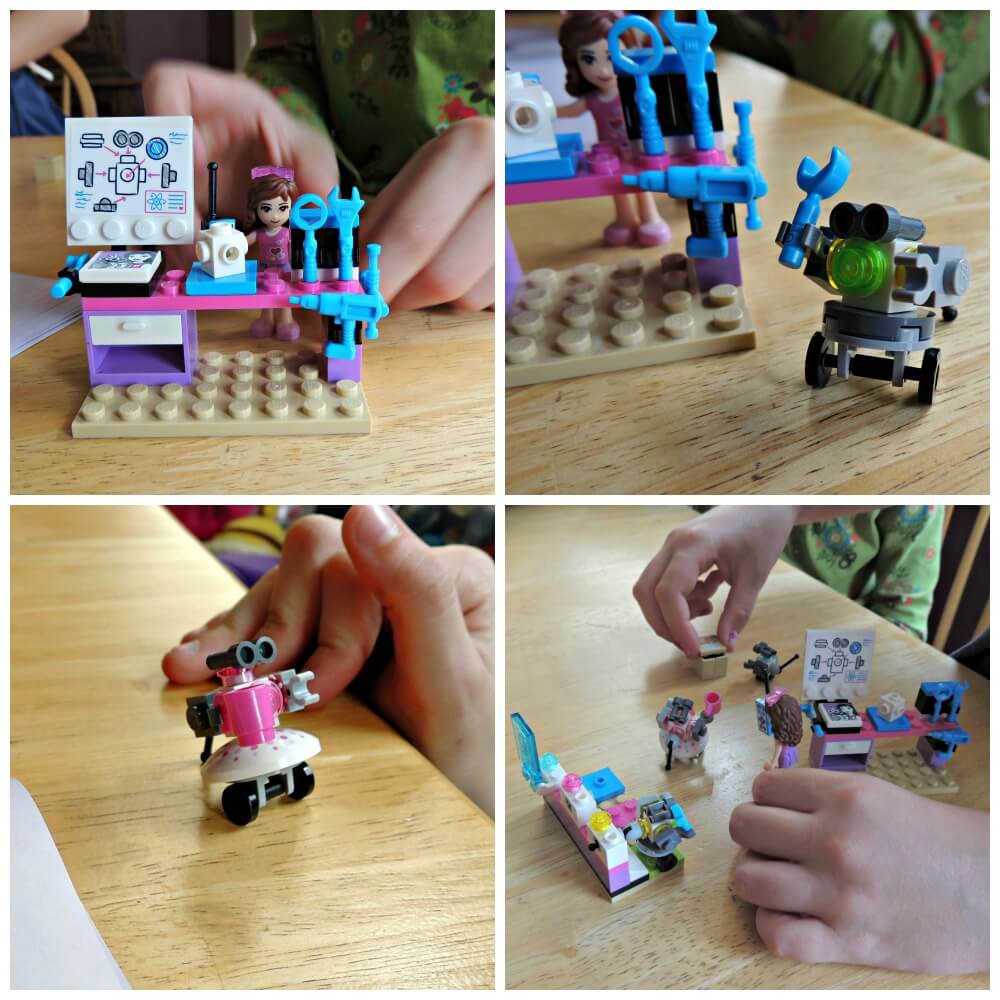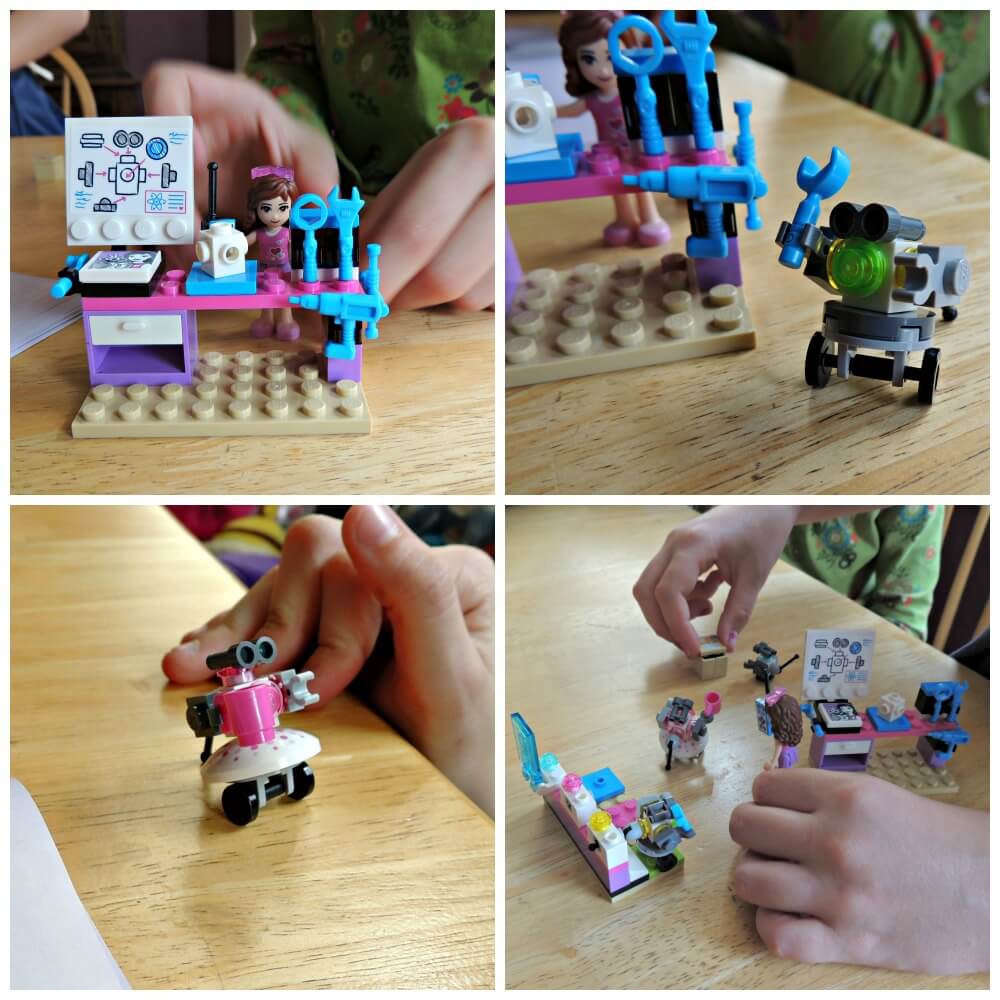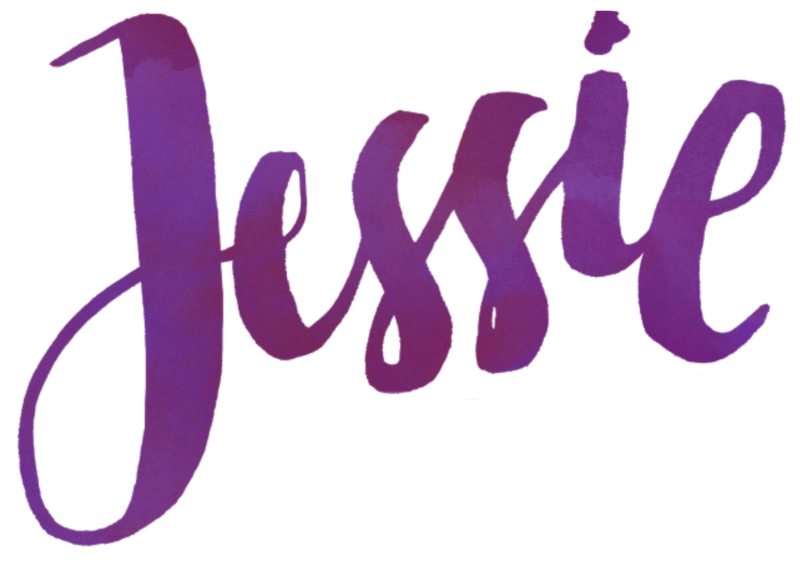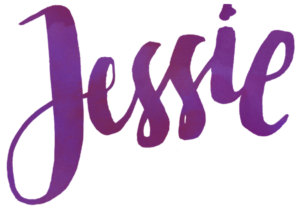 ©Copyright 2017 Jessie Rayot / Jessie At Home All my videos, patterns, charts, photos and posts are my own work. Do not copy them in any way. If you want to share this information with someone, share the link to this post. If you want to share on your own blog / website, then you may use the first photo in this post and link back to this post. You may not give away printed copies of this post. Thank you.