Hello my friends! I have a rebellious review and giveaway for you today!! My friend Leah has an online shop with Lilla Rose. I'll let them explain what they make:
The Lilla Rose product line centers around unique, functional, and well made hair jewelry. From our flagship Flexi Hair Clip, we have expanded to Hair Sticks, the Flexi Oh!, Hairbands, and Bobby Pins. From there we rounded the line out with complimentarily designed You-Pins, and Badge Clips.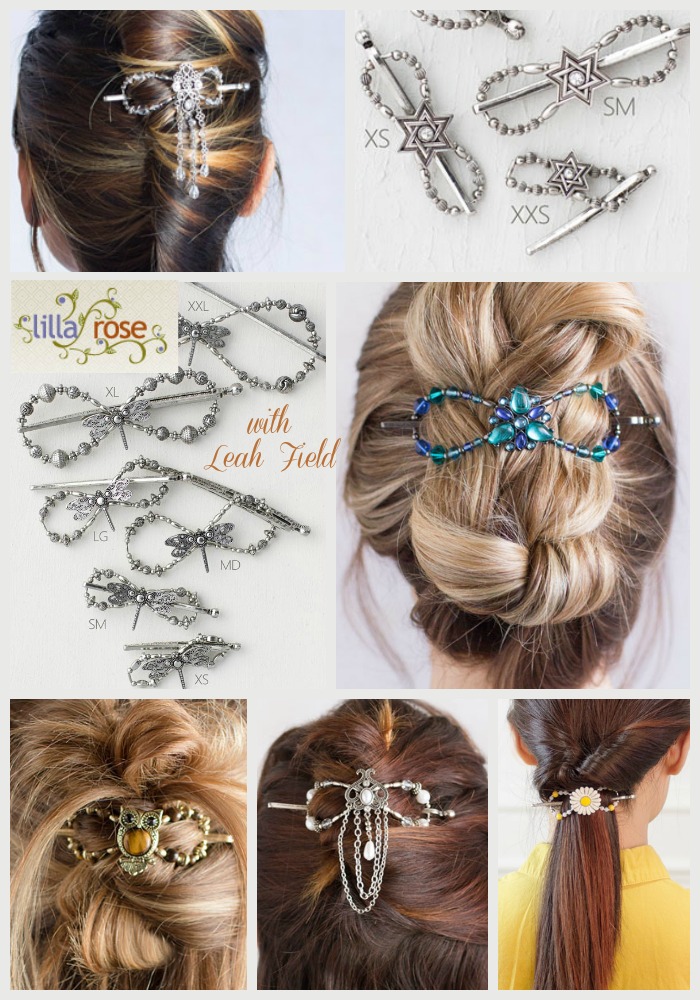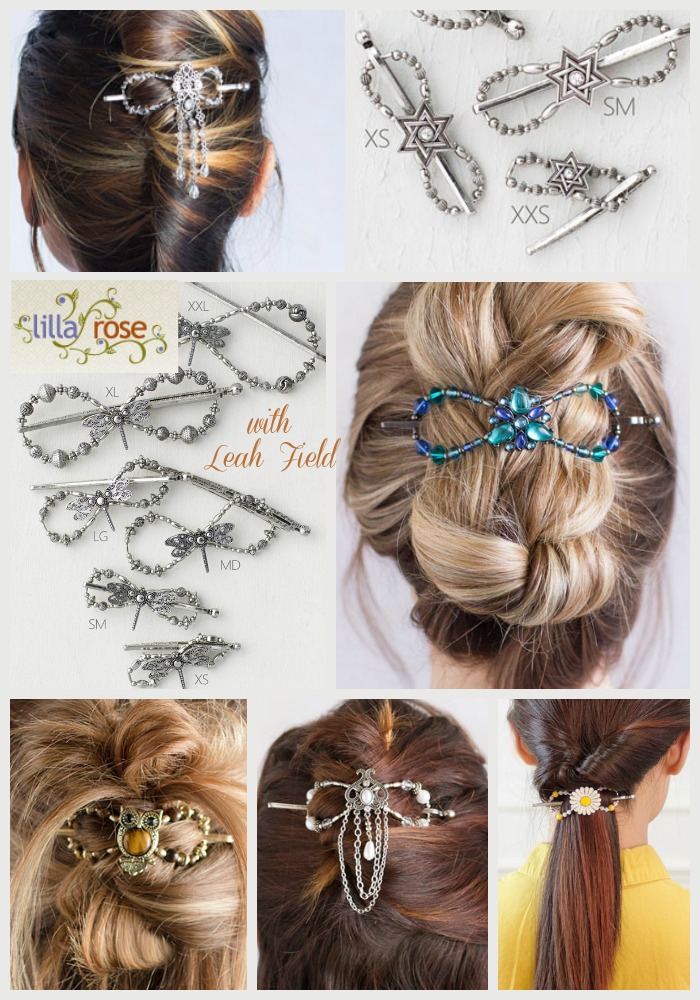 Well, I took a look at the Flexies (you can see them here), and as much as they looked so wonderful in hair, the rebel in me shouted "Shawl pins, these must be shawl pins!!!" Leah agreed. She also pointed out they would be great "wrapping" around knitting needles or crochet hooks. You could gift someone a nice skein of yarn, some hooks or needles, and a Flexi, all together making a fun scarf or shawl kit with a "pin".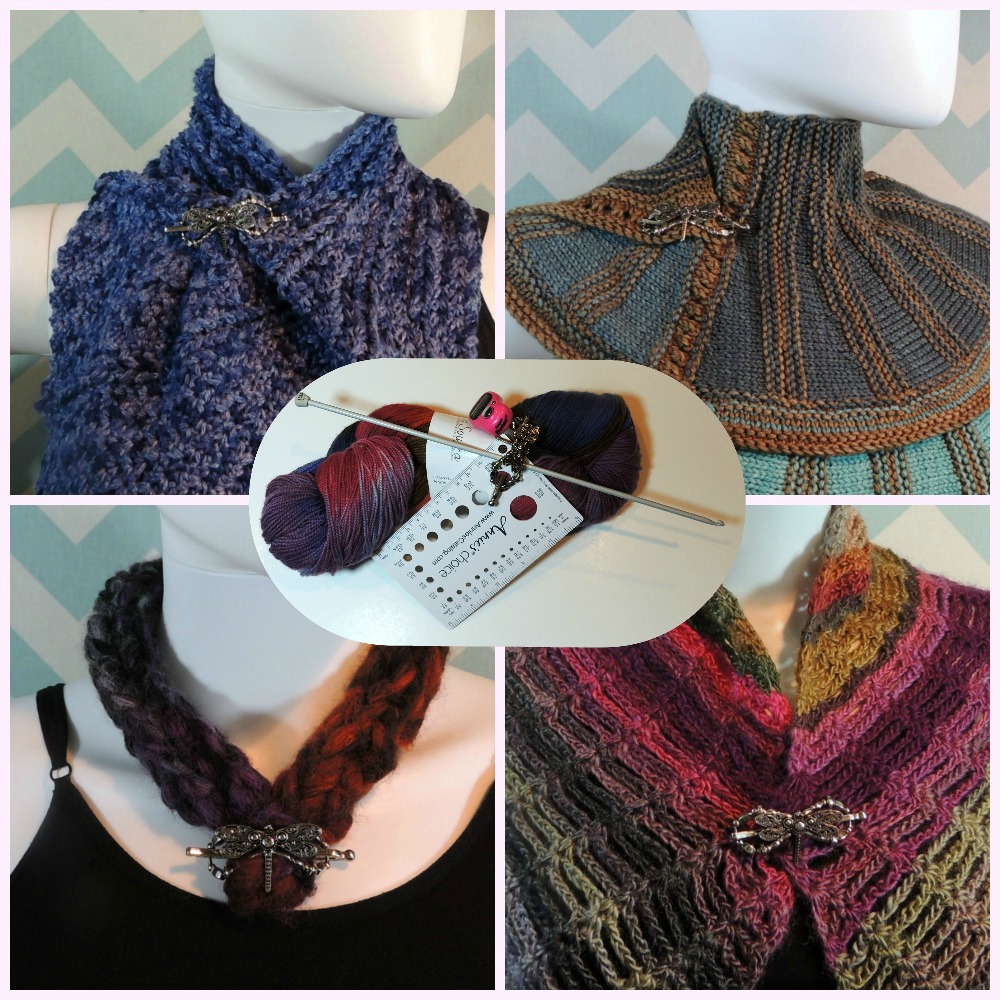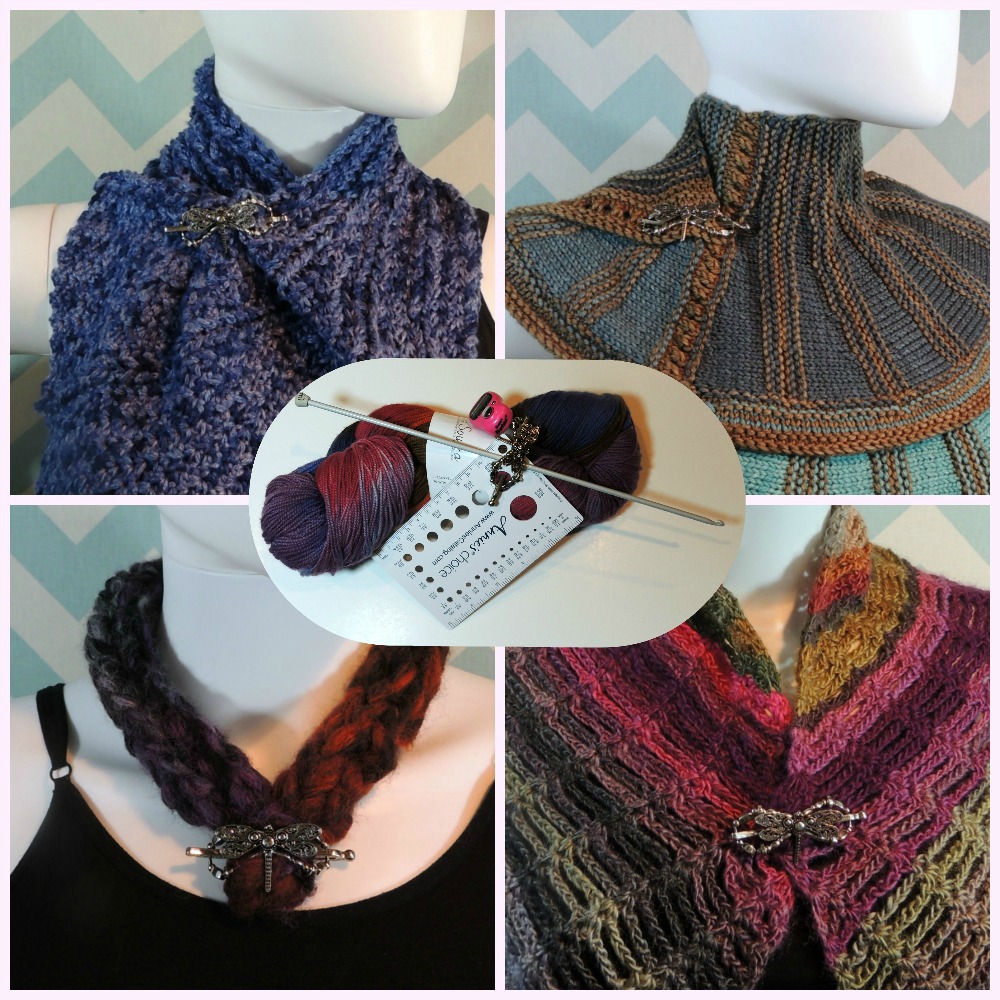 I of course had to try one out. It's the one in the above photos. I really love it. It's super sturdy, and clearly made to last. I'm going to need more, they are certainly worth the price considering the quality and the beauty. The Flexies come in a variety of sizes, for different hair types and styling needs. Please be sure to watch this video (if the link isn't working, you can find the video in the "sizing & styling" section of the site) so you know what size you need. I have really thin hair, so I ended up with the small size to do a french twist, and it's perfect! If I hadn't watched the video, I would have thought I needed a larger size, so I'm glad I took Leah's advice and watched it. If by chance you do order the wrong size, Lilla Rose will gladly exchange your Flexi for free within 90 days. There is also a one-year guarantee on defective items. (Something tells me "defective items" don't happen often, I'm really impressed with the quality.) Actually, the only problem I have is picking what I want, because, well, I want them all!
Lilla Rose does have many other items in addition to the Flexies. They all look just as awesome! Here are a few to give you an idea of the awesomeness.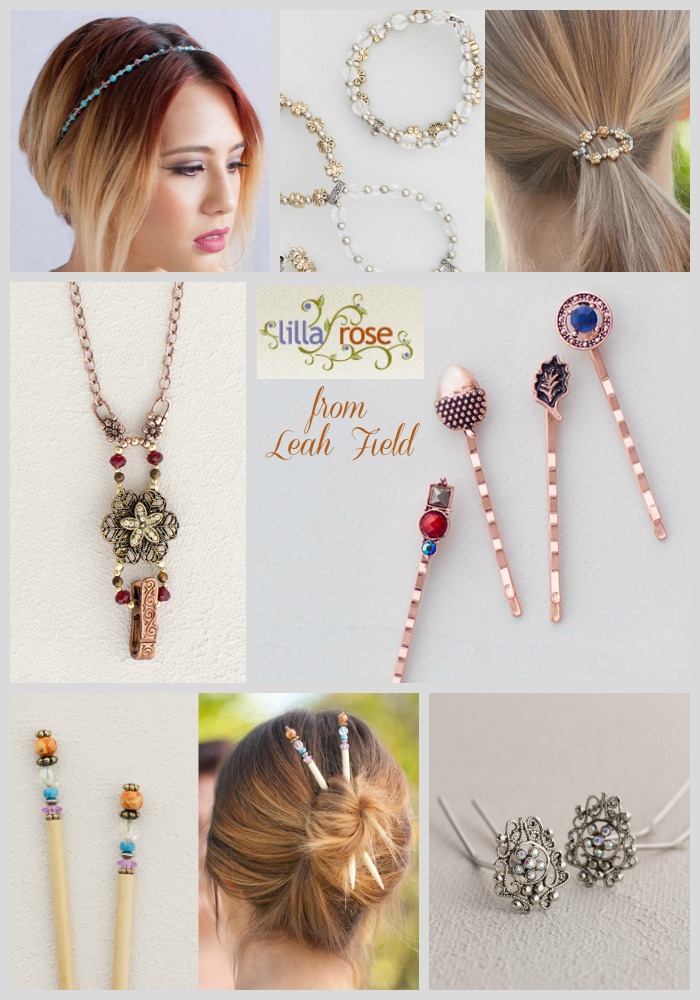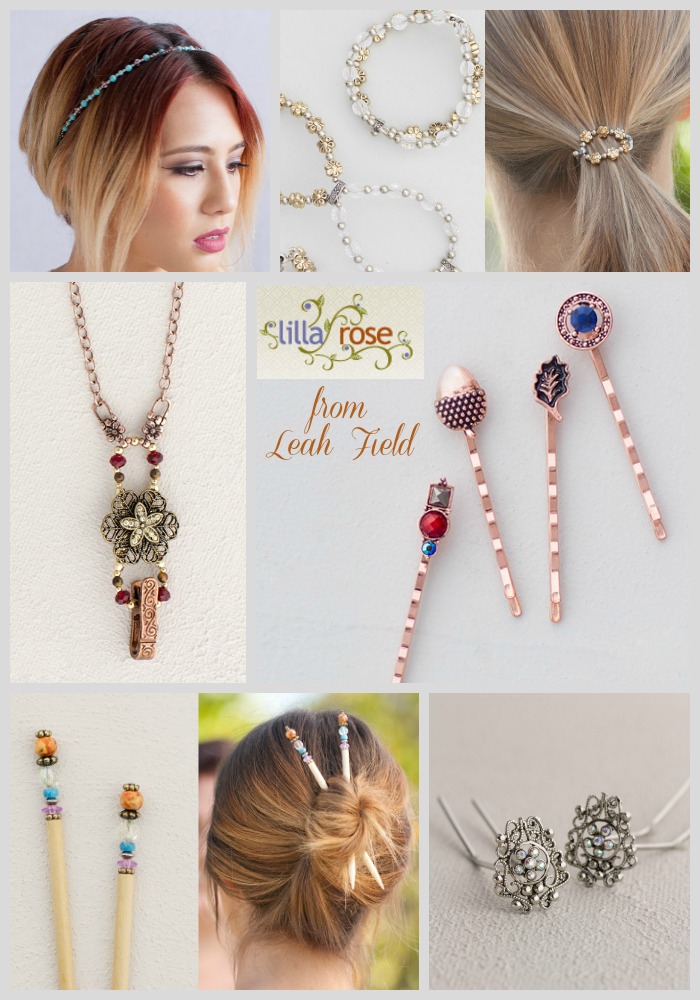 You can find more fun Lilla Rose info, photos, videos and such from Leah on social media as follows:
If you would like to host a party, contact Leah here.
Leah and I have some goodies for you as well! If you go to Leah's site from THIS LINK, then you can get a free Flexi with your purchase!, How? ~ All NEW customers receive a FREE Flexi when they spend $40 or more! *Place an order of $40 or more (excluding tax and shipping) through Leah's website, then message her through Facebook to redeem your free Flexi! Offer valid for US customers only and expires December 31st, 2015 at the end of the day. Customer's choice of item up to $16 value. Keep in mind, if you order now, you will most likely get yours in time for Christmas!! Items usually arrive in a week or two, though that is not guaranteed.
Plus!!! Leah has also offered a giveaway of a Flexi of up to $16 value!!
To enter the Lilla Rose Flexi giveaway, you must be 18 years of age with a valid shipping address. Giveaway is open worldwide. Giveaway ends December 14th at end of day eastern time. One winner will be contacted by email for their shipping address and their choice of Flexi of up to $16 value, once the winner replies with the info needed, the winner will be sent the Flexi. Winner must reply to notification email with a valid shipping address and Flexi choice within 1 week or a new winner will be chosen.
©Copyright 2015 Jessie Rayot / Jessie At Home All my videos, patterns and posts are my own work. Do not copy them in any way. If you want to share this information with someone, share the link to this post. If you want to share on your own blog / website, then you may use the first photo in this post and link back to this post. You may not give away printed copies of this post. Thank you.
This post may contain affiliate links/ads. If you purchase something from a link in this post, I may be compensated.