We had a nice long weekend. Doug was off today – no school. I took advantage of him being home and went out Saturday.
I was on a mission.
I had finally admitted that I do not play my keyboard often enough to justify it taking up valuable real estate in the bedroom. So it was gently packed up and put in the big ol' closet in the girls' room. Now I just needed to find some sort of storage/bookshelf/whatever to put in the keyboard's old home. That way my sewing and craft supplies could finally make it out of the girls' closet and into my bedroom.
Off to Target I went. They had some great, affordable bookshelves, but not affordable enough to buy them without further searching. Downhearted, I set off on my way home. Moments after pulling out of parking lot I came upon a garage sale, and saw this: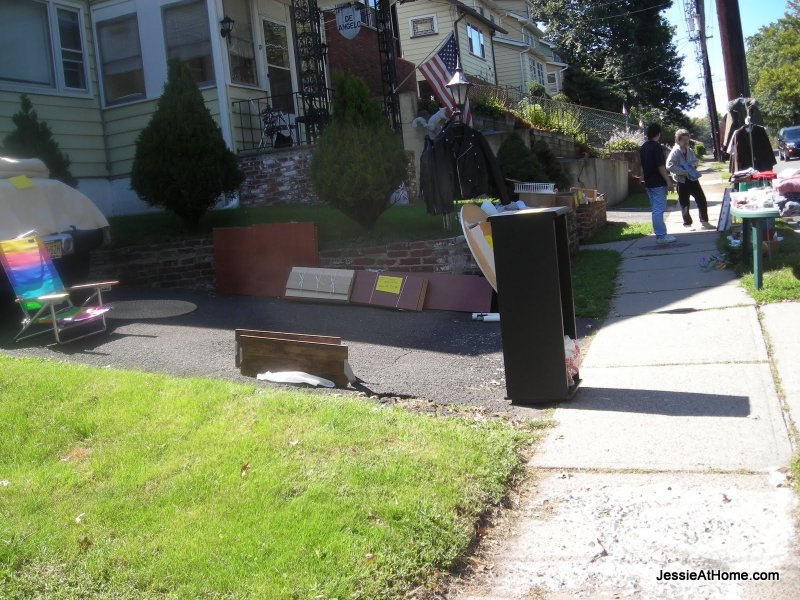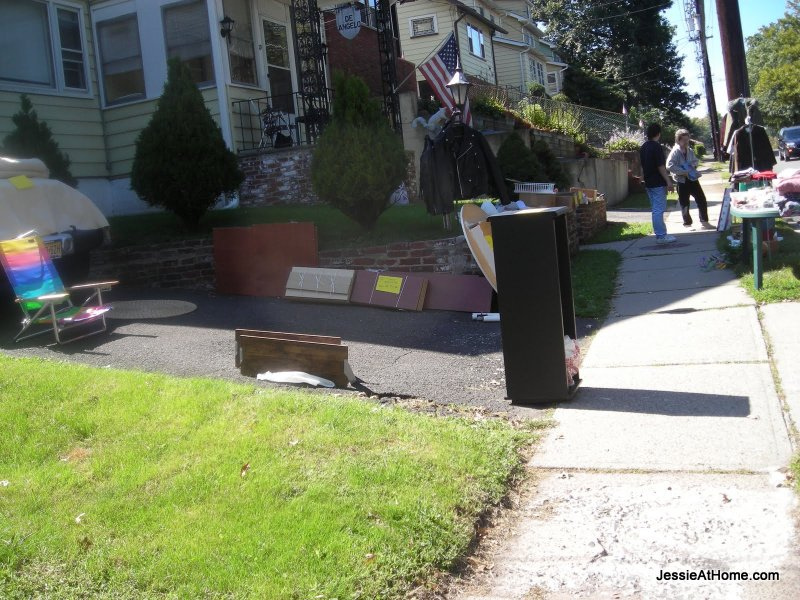 I went in for a closer look.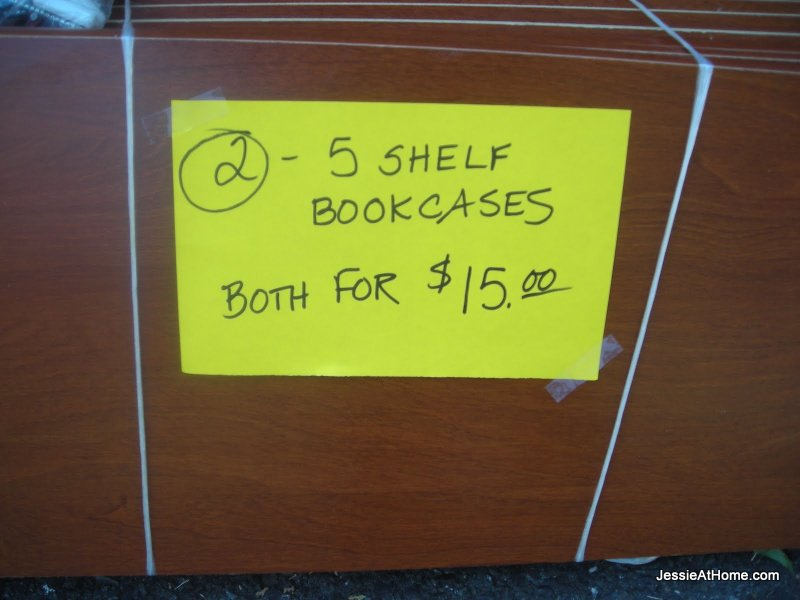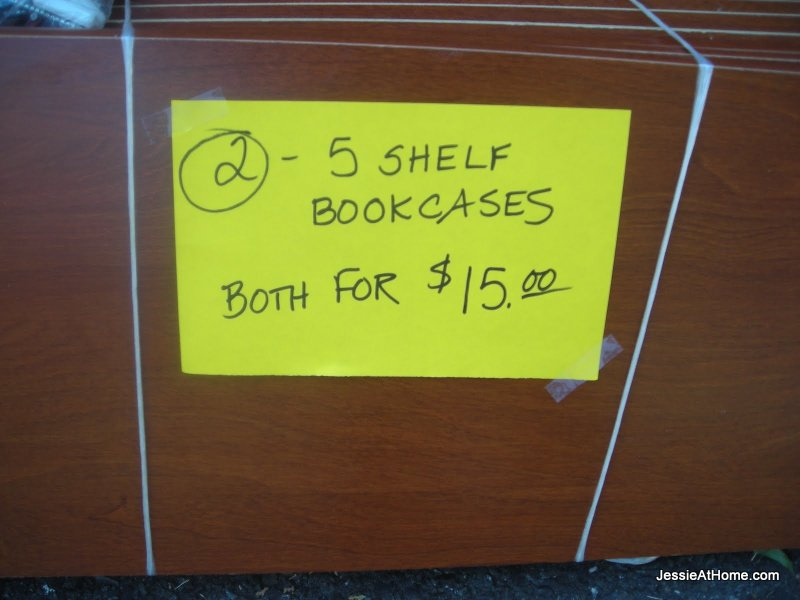 And not to ignore good fortune.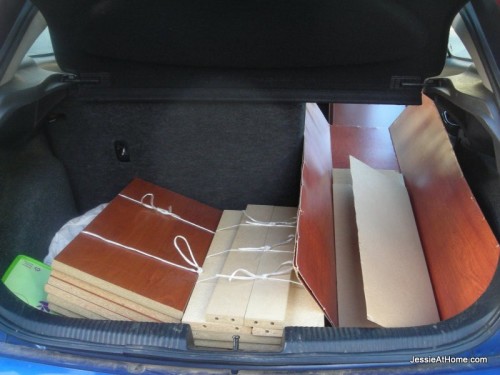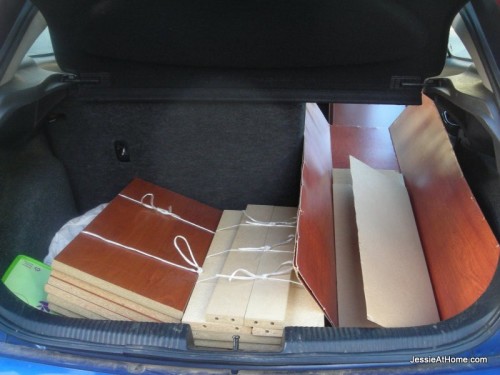 So I got my new bookshelf parts home and decided the back needed some prettying up. I went through my scrapbook paper and found some great prospects.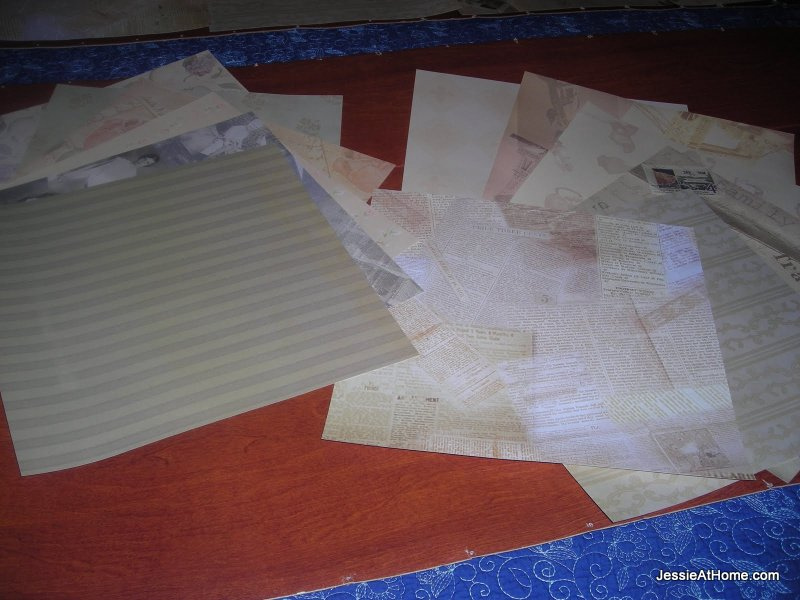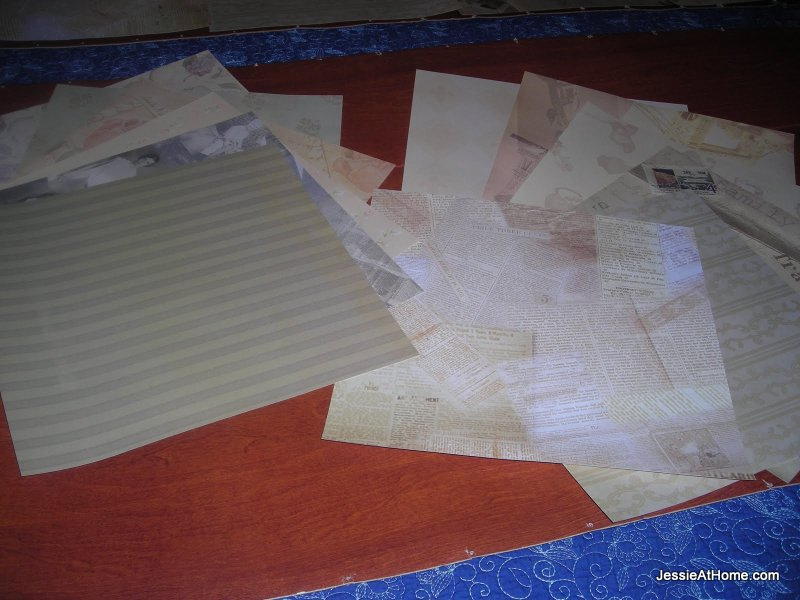 After some fun and sticky mod podging, I set out all the parts of my new bookshelves, and got building.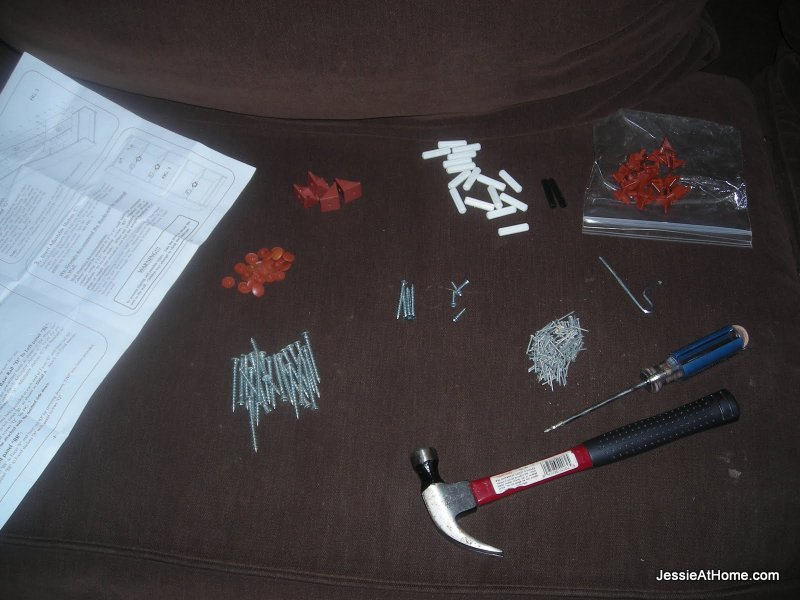 They are now happily in their new home. I have plans for some fabric storage bins to put on the shelves. I'll post pictures of that project at a later date.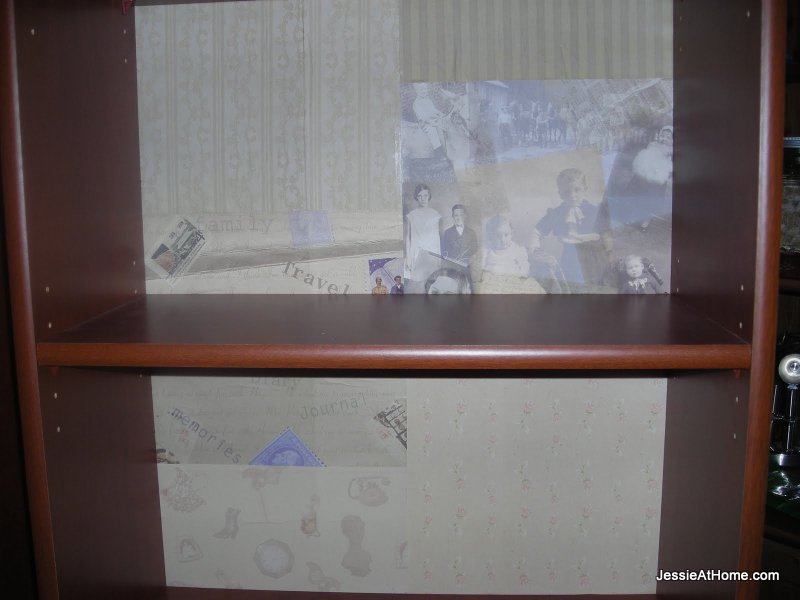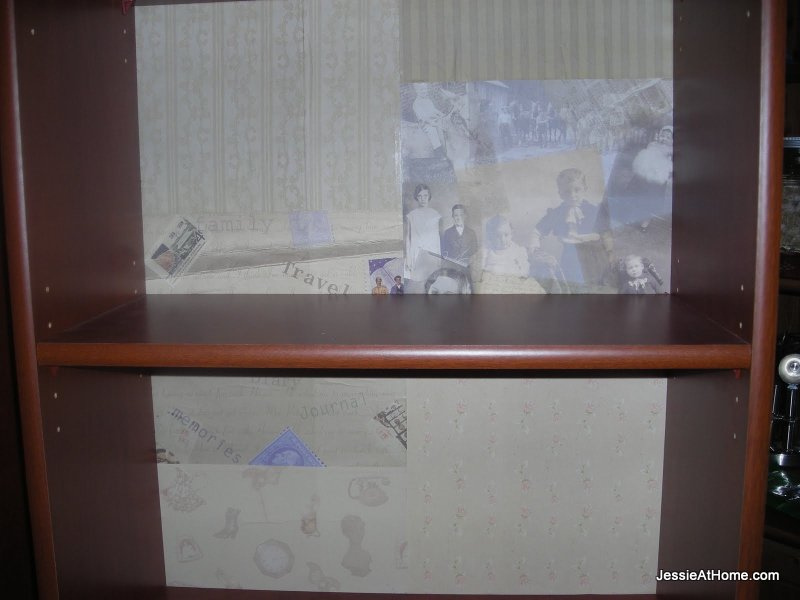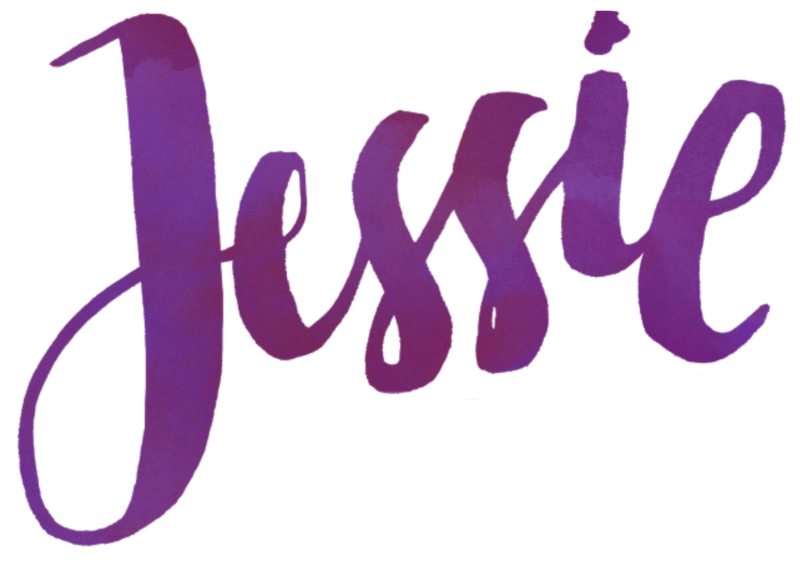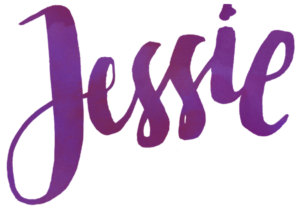 ©Copyright 2009 Jessie Rayot / Jessie At Home All my videos, patterns and posts are my own work. Do not copy them in any way. If you want to share this information with someone, share the link to this post. If you want to share on your own blog / website, then you may use the first photo in this post and link back to this post. You may not give away printed copies of this post. Thank you.