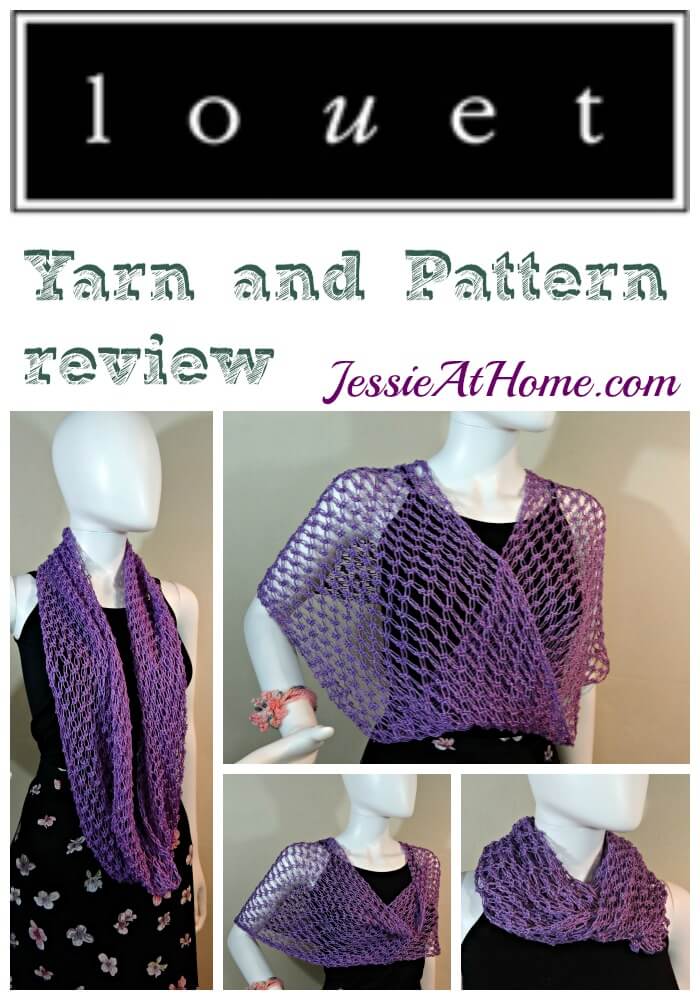 Have you seen the Spring Collection from Louet? It's really quite beautiful, you should take a look! You can find it on Ravelry HERE, and on the Louet site HERE. There are 12 patterns in the collection. 11 are knit, and one is crochet. I was given the privilege of being able to choose one to review, and without realizing it, I chose the one crochet pattern in the line: Manzanita.
Manzanita is designed by The Crochet Gypsy, and is made with Louet Euroflax sport weight (if you're the Amazon type, it can be found on Amazon HERE). I have to admit, when I first got the yarn I was a little worried by the stiffness. It was soft, but it's linen, so it was still a little stiff. I decided to trust the yarn company and the designer and go with it. I should also admit that I have never made the Solomon's Knot stitch before. For some reason, it's always scared me. So you can imagine my reaction when I realized this pattern was entirely made of Solomon's knots! Again, I decided to trust and move on.
Boy, am I glad I'm a trusting person! I started off with some scrap yarn and made a mini version (starting the first round with just 10 sts instead of the amount listed in the pattern). I thought this might be a good idea as I had no experience with the stitch before. I made a few rounds until I felt confident with the stitch, and then I moved onto the actual project yarn.
The yarn and the pattern worked very well together. (Kinda like the pattern was made for the yarn, right?) By the time I was done, I knew I could make a Solomon's Knot stitch with the best of them! No more scaredy-Jessie for me! The finished piece needed a little blocking to really open up and flow, so I grabbed my Unicorn Fibre Rinse and gave it a short soak and laid it flat to dry. The next day I had a soft and flowing beautiful cowl that can be worn in so many ways!
In the end, I was quite the happy camper – I mean crocheter. I love this finished piece and am trying to decide if I should keep it myself or put it in the Christmas box. I may have to keep it, I don't have many spring accessories, and I sure adore this one!
Oh, that title did say something about a giveaway, didn't it? Well, Louet was generous enough to send me TWO copies of the pattern and TWO hanks of the yarn. So, if you would like your own Manzanita in lavender, here's your chance. You only need to enter your email to win (so I can contact you if you win) the other entries are optional.
To enter the Louet Kit giveaway, you must be 18 years of age with a valid shipping address. Giveaway is open world wide. Giveaway ends April 11, 2016 at end of day eastern time. One winner will be contacted by email for their shipping address, once the winner replies with a valid shipping address, the winner will be sent the kit. Winner must reply to notification email with a valid shipping address within 1 week or a new winner will be chosen.
*The pattern and yarn for this review were provided by Louet in exchange for an honest review, my opinions and views are entirely my own.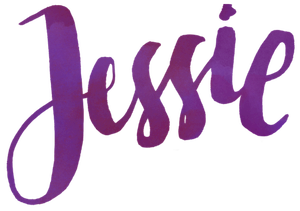 ©Copyright 2016 Jessie Rayot / Jessie At Home All my videos, patterns and posts are my own work. Do not copy them in any way. If you want to share this information with someone, share the link to this post. If you want to share on your own blog / website, then you may use the first photo in this post and link back to this post. You may not give away printed copies of this post. Thank you.
This post may contain affiliate links/ads. If you purchase something from a link in this post, I may be compensated.