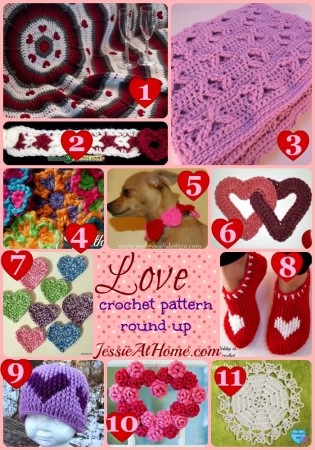 With Valentine's Day just around the corner, I thought it would be fun to put together a collection of LoVe themed crochet patterns. Enjoy, and spread some love!
Here are the names and links of each pattern, along with a little something that each designer has to say about them.
1) Circle of Love Afghan ~ designed by Moogly
The Circle of Love Afghan is solid, cozy, warm, and fun to make. This blanket doesn't lie down, calm and flat – it's slightly hyperbolic… or you might say it's exuberant and generous! The posts stitches point the way, with a gentle curve that always comes back to the heart. The red peeks of color between the hearts create a dashed line that ties it the love together, and while there might be some cloudy gray, it just makes the love all the sweeter!
2) Jacob & Julia ~ designed by Stitches N Scraps
Jacob & Julia lived on opposite sides of a big wall. They could talk through cracks in the wall, but it wasn't enough. They needed to be together. Jacob built a ladder on his side of the wall, and Julia built a ladder on her side. When they met at the top and embraced, their two hearts joined and became one.
3) Besos Baby Blanket ~ designed by Kim Guzman
Wrap your baby in kisses and hugs!
4) Sweetheart Love Flower ~ designed by Stitch11
This free crochet pattern for cute little heart shaped– 5 petal flowers is written by Stitch11.
5) Conversation Hearts Dog Collar Crochet Pattern ~ designed by Posh Pooch Designs
As I was cleaning out some 20 + year old Crochet magazines and books, Some from my Mother-in-law and some from many different Garage sales, a piece off paper fell out. (I Love old vintage crochet patterns) On it was a hand written crochet pattern. No pictures, all it said was "Lil' Heart Crochet Pattern"…And I loved it so much I wanted to share it!
6) Double Hearts Fridgie ~ designed by Crochet Memories Blog
Our Double Hearts Fridgie has been popular for years but now it's even better. As they say on the commercials, it's the new and improved version. At any rate, some slight changes made and in MHO, it's better than ever!
7) Vintage Hearts ~ designed by Jessie At Home
These sweet little hearts remind me of those vintage illustrations. Between the open stitches on the tops, and the stranded colors of the Red Heart Baker's Cotton, I just find them quite appealing. There are two sizes for you to choose from, or you can make them both!
8) Heart & Sole Slippers ~ designed by My Hobby is Crochet
The Heart & Sole Slippers is my second Valentine's Day inspired pattern using a heart graph.
The first one was "A Hat with Love", a cute hat with hearts going around.
9) Yours Truly Graph Hat ~ designed by MNE Crafts
You can make this hat in all sizes plus it works up quickly! It doesn't get better then that. :p
10) Crochet Rose Heart Wreath ~ designed by Petals to Picots
Last week I shared the pattern to make these pretty crochet roses and knew I wanted to use them for something for Valentine's Day. Then I thought … why not a crochet rose heart wreath.
11) Crystal Love Mini Doily ~ designed by Crochet for you
This is the first pattern for 2015 by Crochet For You. Crystal Love mini doily pattern. The idea of the name "Crystal Love" by one of my crochet blogger friend. She loves the hearts around the trim.
~~OR~~
You can get your yarn and pattern all together in one kit to make this lovely!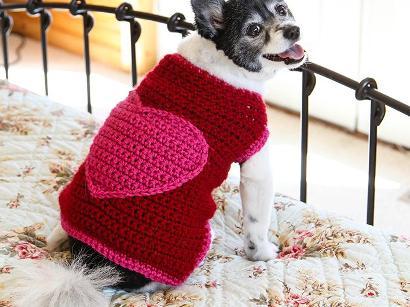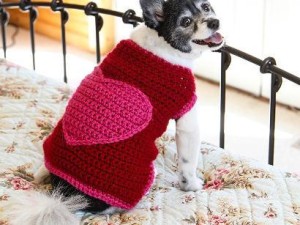 Don't forget to check out some of the other great Round Ups that have happened in Blogland over the last week!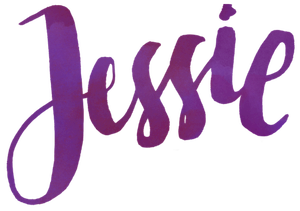 ©Copyright 2015 Jessie Rayot / Jessie At Home All my videos, patterns and posts are my own work. Do not copy them in any way. If you want to share this information with someone, share the link to this post. If you want to share on your own blog / website, then you may use the first photo in this post and link back to this post. You may not give away printed copies of this post. Thank you.
This post may contain affiliate links/ads. If you purchase something from a link in this post, I may be compensated.