Wikipedia says:> In common use, "mandala" has become a generic term for any diagram, chart or geometric pattern that represents the cosmos metaphysically or symbolically…. me? I say have some fun with these cool free patterns. QED
Mandalas are fun to make and beautiful to look upon. There are just so many variations on them. They can be simple to complex, one color or many, they can be just about anything as long as they are round. Mandalas have been popular for a while now, and they don't seem to be going anywhere, so why not join in the fun and create some of your own?!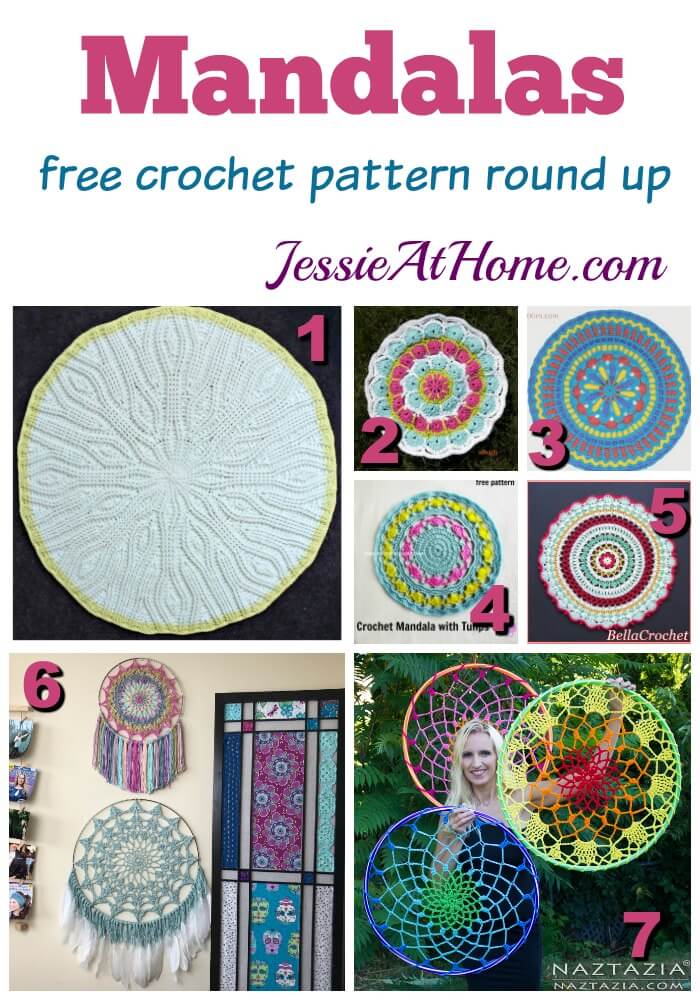 Here are the names and links of each pattern.
1) Mandala Rug by Jessie At Home
"This stunning rug uses front and back post stitches to create an eye-catching mandala. The texture not only creates the beautiful pattern in the rug, but also makes it soft and squishy under foot."
2) Magic Spike Mandala by Moogly
"Crochet mandalas are everywhere right now! They're beautiful and fun to make, ranging from the sublimely simple to the excruciatingly complex."
3) Turquoise Mandala Doily by Kim Guzman
This colorful mandala is sure to make you smile.
4) Crochet Mandala with Tulips by Crochet for You
"Today I'm sharing with you crochet mandala pattern. You can use this as wall decoration, and many other ways like a coaster, hot pad for your dining room and kitchen."
5) Sweet Memories Mandala Doily by Bella Crochet
This stunning mandala uses plenty of color and a variety of stitches to keep you interested!
6) Serene Mandala Wall Hanging by Kristin Ohmdahl
"A quick and thoughtful, handmade gift that brings joy and peace all year long, the Serenity Mandala Wall Hanging Crochet project is the perfect gift!"
7) Dream Catcher by Naztazia
"These crocheted mandalas (or dream catchers!) are so much fun to make. These work great as indoor decorations – or – are awesome for outdoor yarn bombing fun."
Don't forget to check out some of the other great Round Ups that have happened in Blogland recently!
To see more Round Ups from Jessie At Home, click here.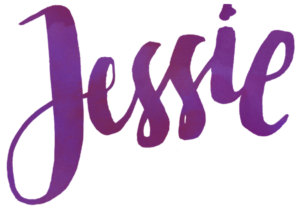 ©Copyright 2018 Jessie Rayot / Jessie At Home All my videos, patterns, charts, photos and posts are my own work. Do not copy them in any way. If you want to share this information with someone, share the link to this post. If you want to share on your own blog / website, then you may use the first photo in this post and link back to this post. You may not give away printed copies of this post. Thank you.