Monster crafts are just the thing for this time of year. As Halloween draws near, Orange Art Box helps you celebrate with monsters! This month's box includes all the supplies your little ones will need to make the mo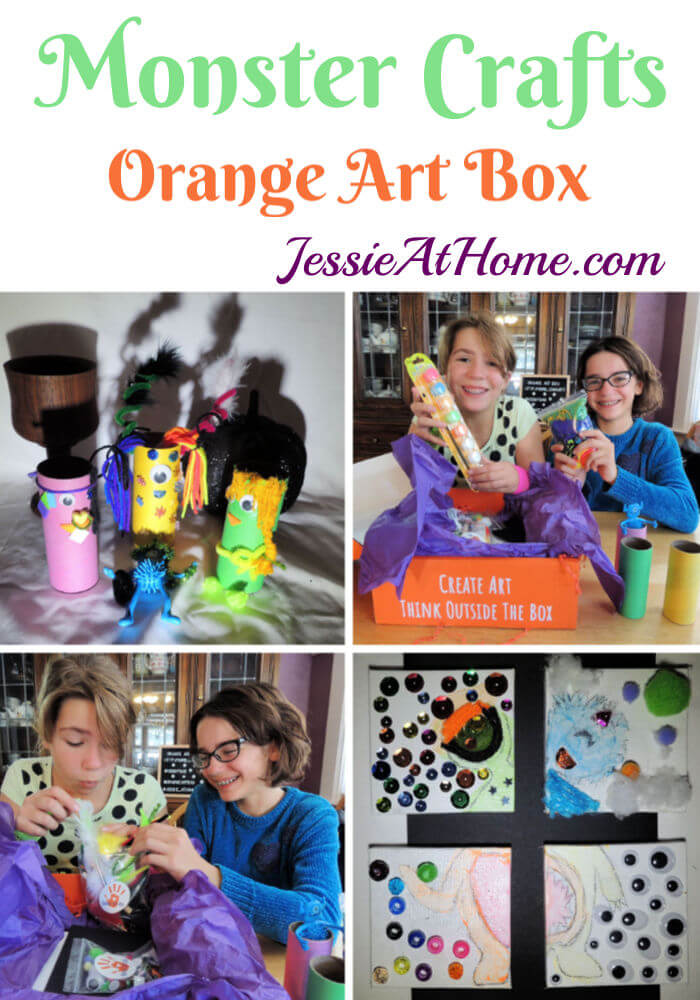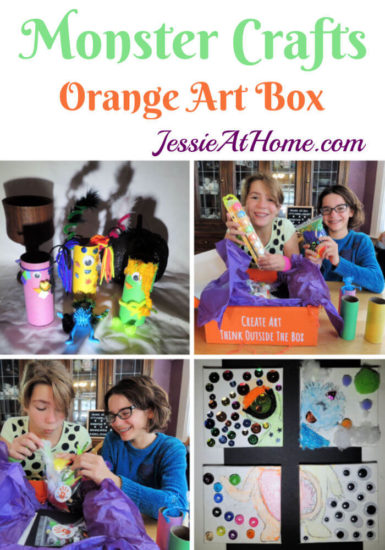 The product reviewed in this post was provided by Orange Art Box. All opinions are my own.
Take a look at all the fun the kiddos had opening this box.
As usual, this box contained everything needed to make some awesome seasonal crafts, and enough left over to add to our craft supply stash. We were really excited about the glow in the dark paint. It was the only paint the girls used on this project, but I was just thinking that we could have used some of the leftover paint from other boxes, and then painted on top of those darker colors with the glow in the dark.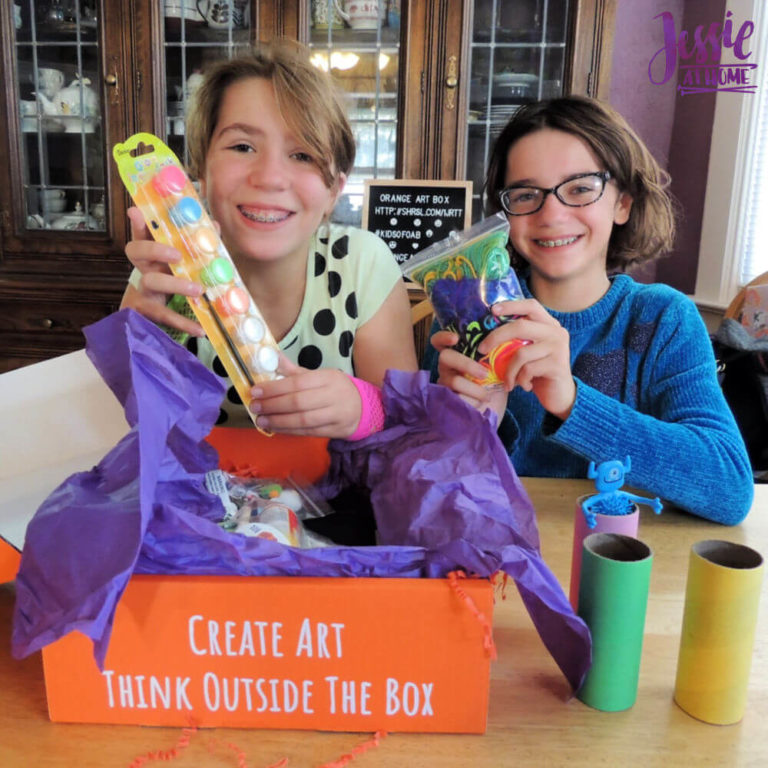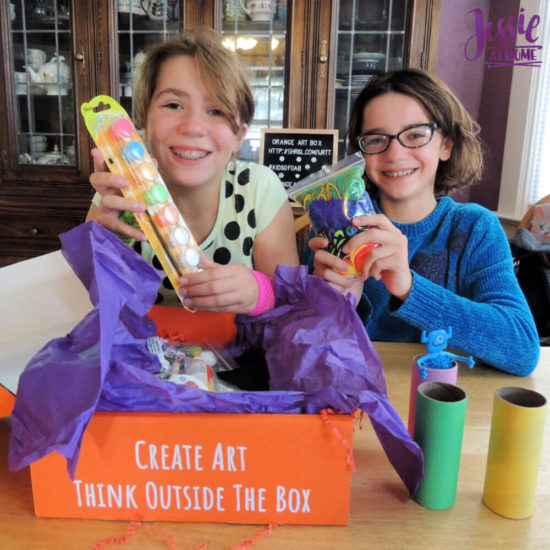 What monster craft would be complete without pom poms, googly eyes, sparkles, and beads? There was a whole bag full of them. We used the glue dots provided to attach most of them, Mod Podge for the rest.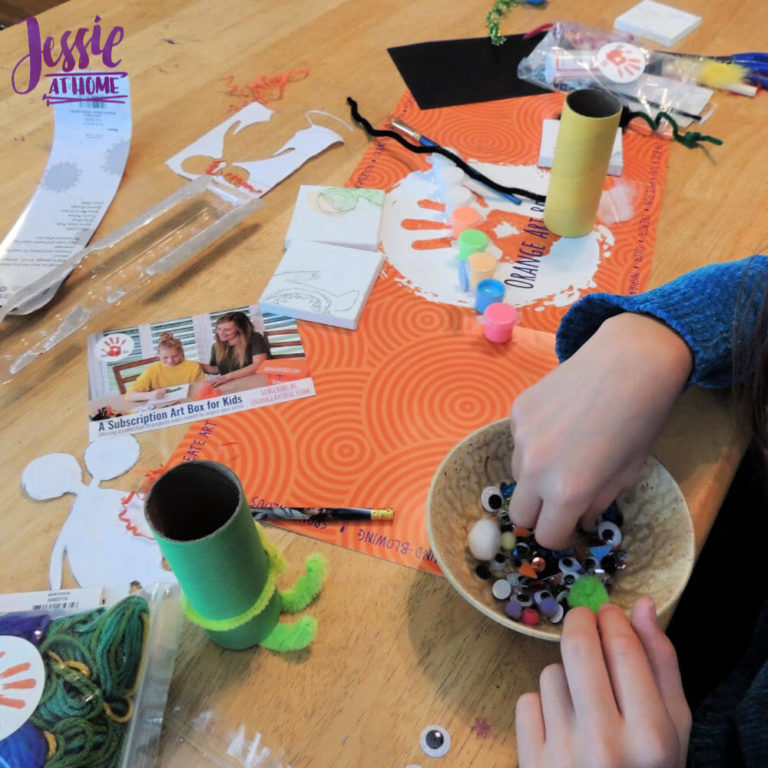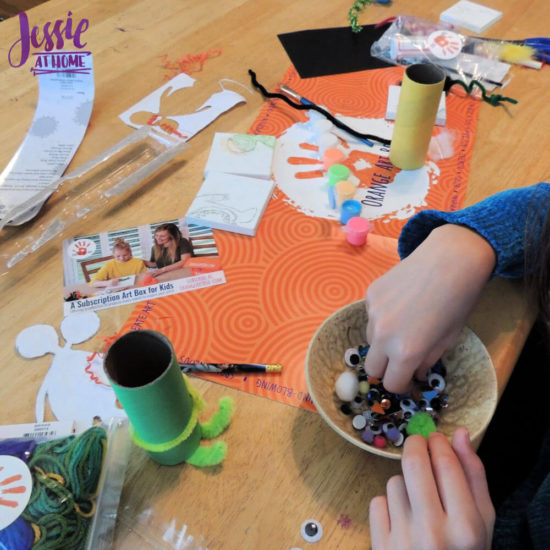 Of course, pipe cleaners are so important for kid crafts! Kyla realized she could wrap the pipe cleaners around the handle of the sponge brush to make some springy coils. She's such a creative little imp!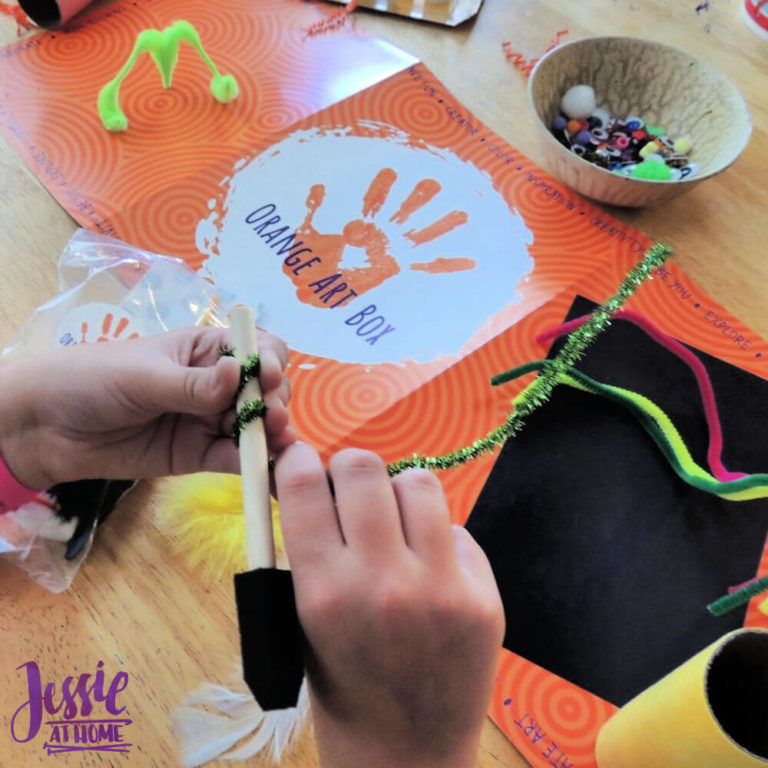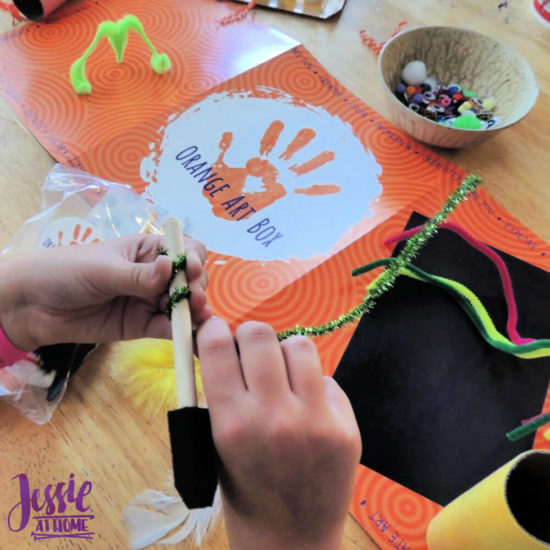 Yarn!! There was yarn in the monster crafts box! We LOVE yarn in this house. Did you know that? Much monster hair was created with the yarn.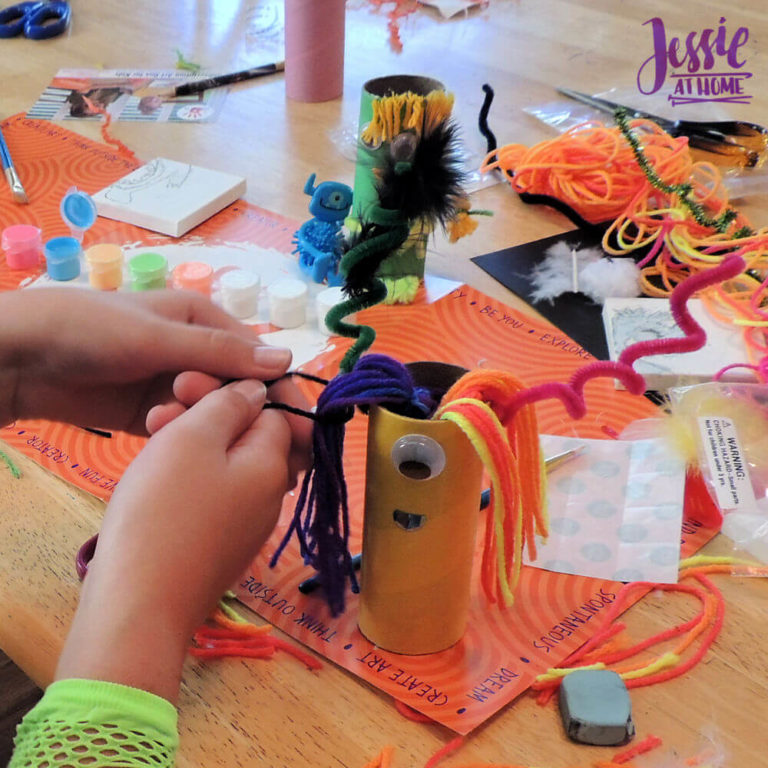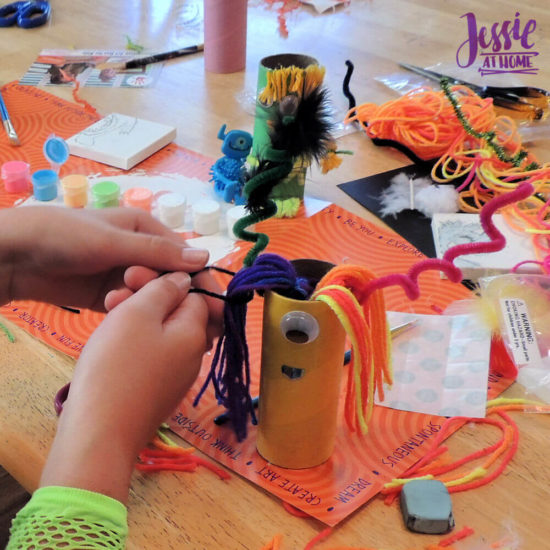 Vada twirled the yarn into a little coil and then coated it with Mod Podge to make a monster eye.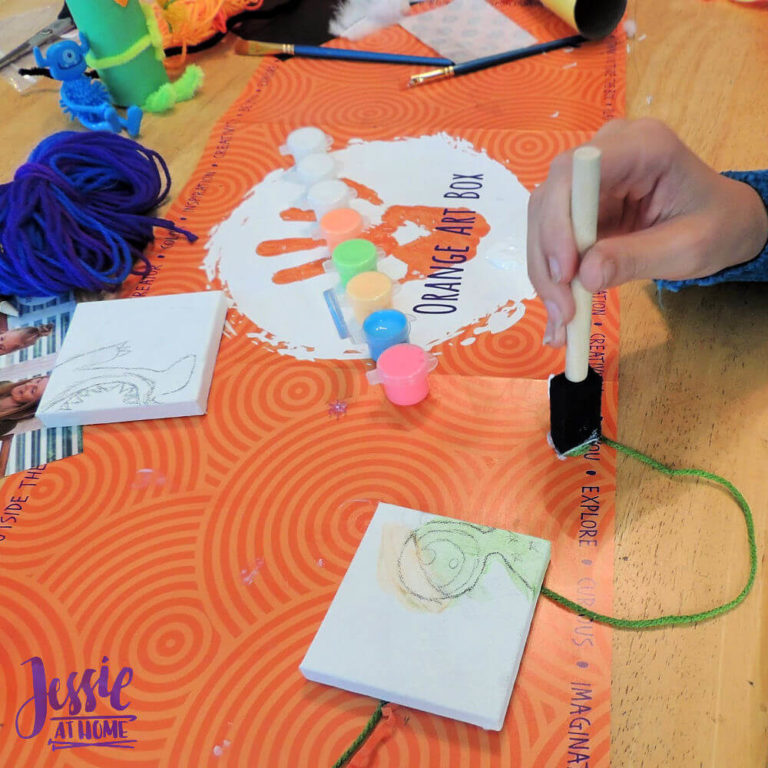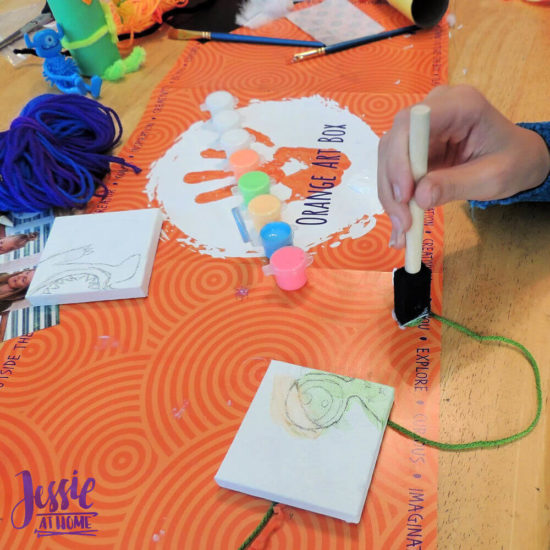 The girls took the 4 little canvases from the kit, held them together, and then drew a two-headed monster on them. Then they each took opposite corners and decorated them. I really loved the creativity of this, and look how fun the little monster turned out!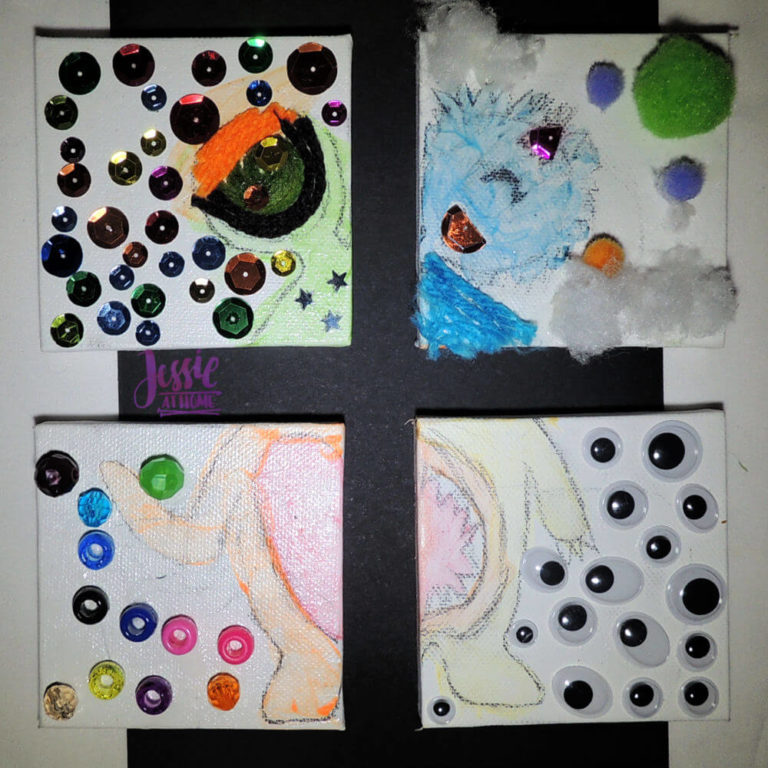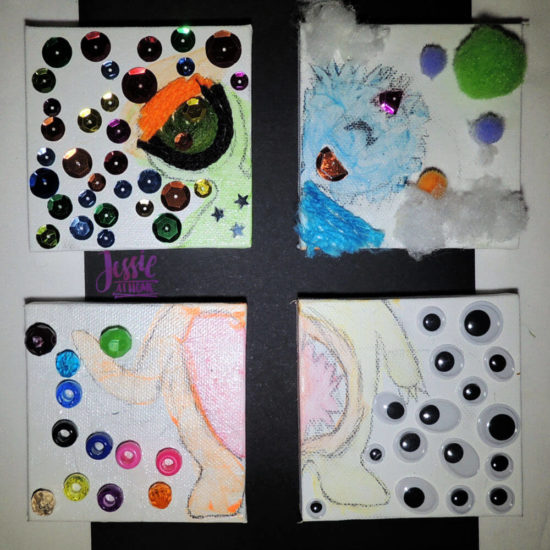 Kyla and Vada had a great time making their monster crafts. They love Halloween, so this box was perfect for them.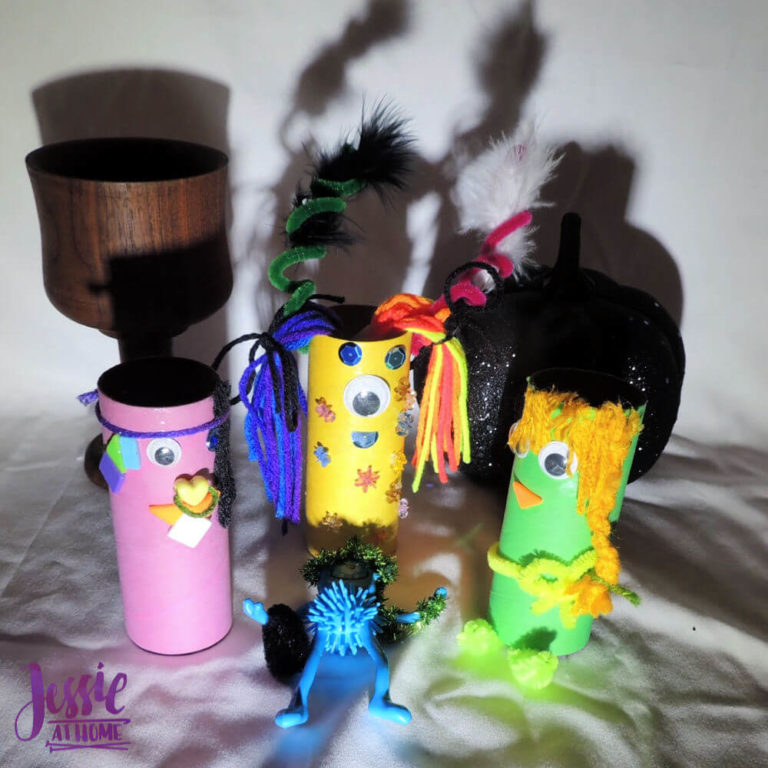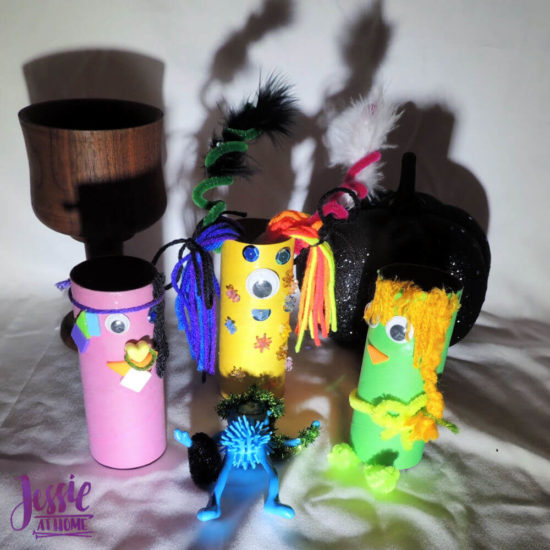 Email (Send a picture of your creations): [email protected]
Tag them on social media: #kidsofoab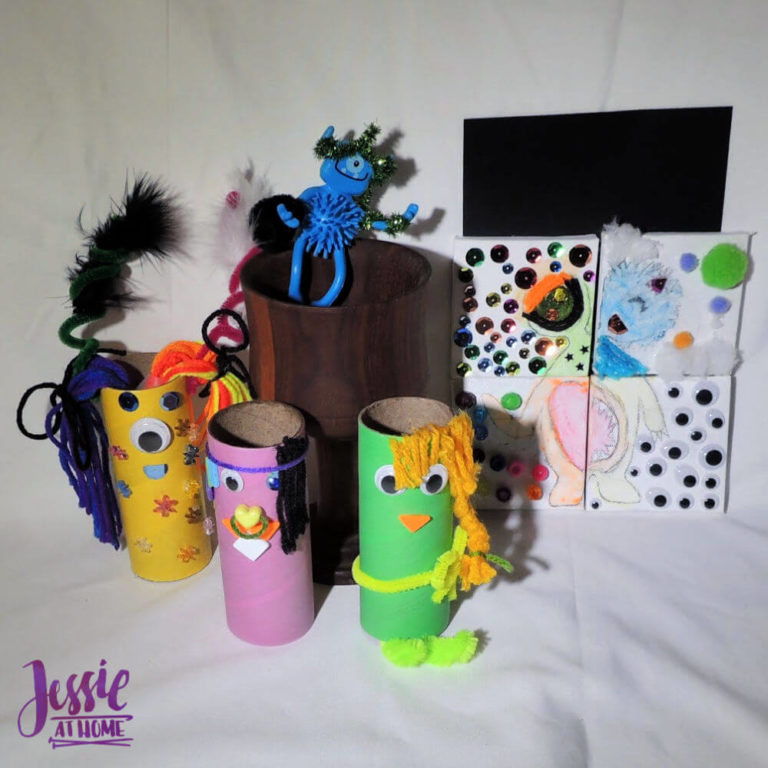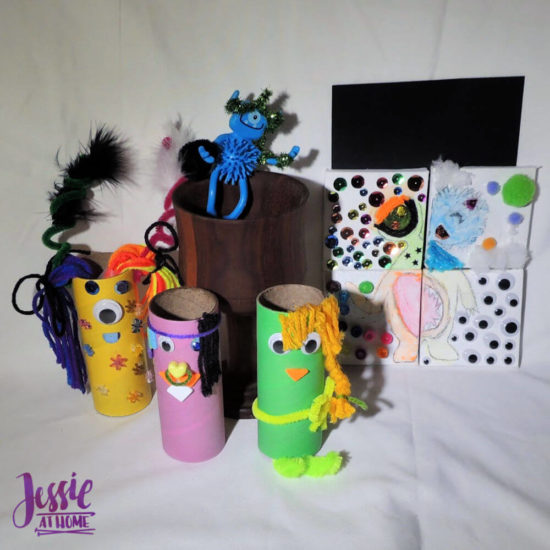 Happy monster making my friends!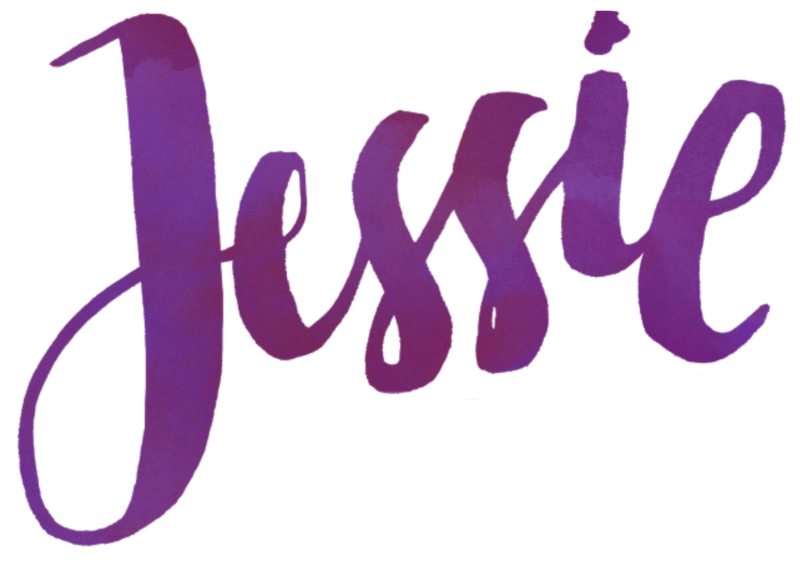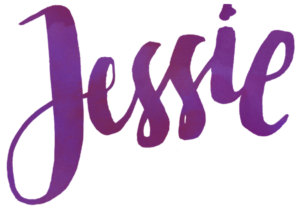 ©Copyright 2019 Jessie Rayot / Jessie At Home All my videos, patterns, charts, photos and posts are my own work, so you may not copy them in any way. If you want to share this information with someone, then share the link to this post. If you want to share on your own blog / website, then you may use the first photo in this post and link back to this post. Also, you may not give away printed copies of this post.
If you liked this monster craft post, then take a look at these.