Go big or go home? My yarn's at home, which do you think I'm choosing?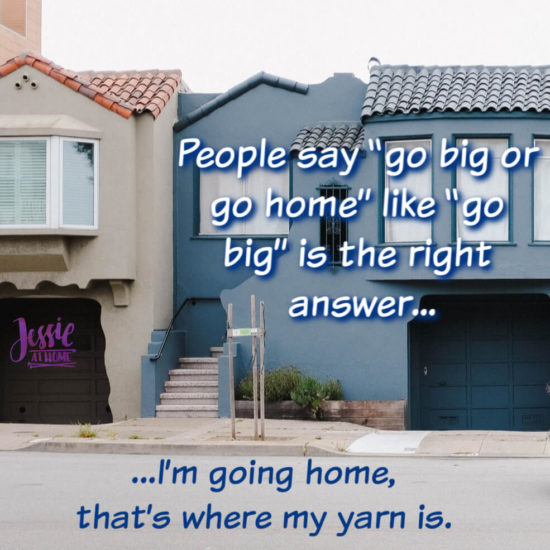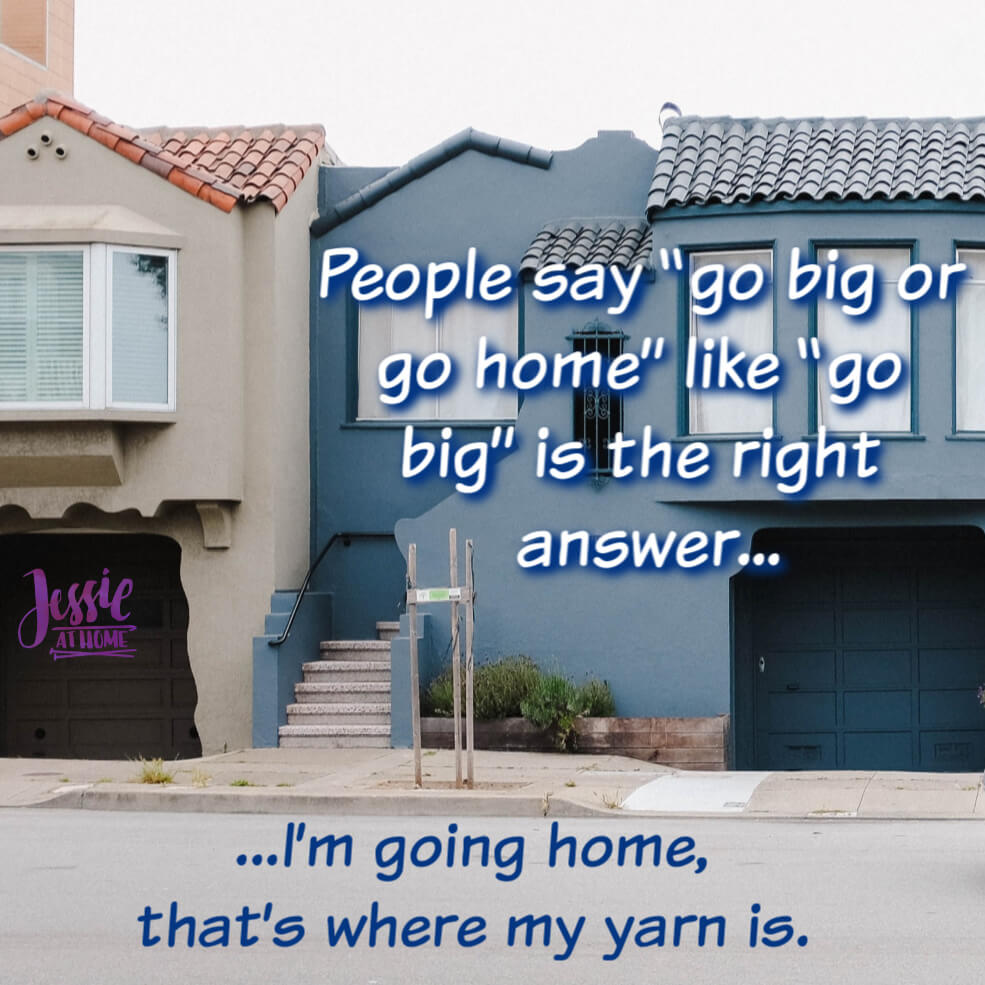 Follow Jessie At Home on
Facebook
Twitter
Instagram
Pinterest
YouTube
Ravelry
Bluprint / Craftsy
Etsy
Tumblr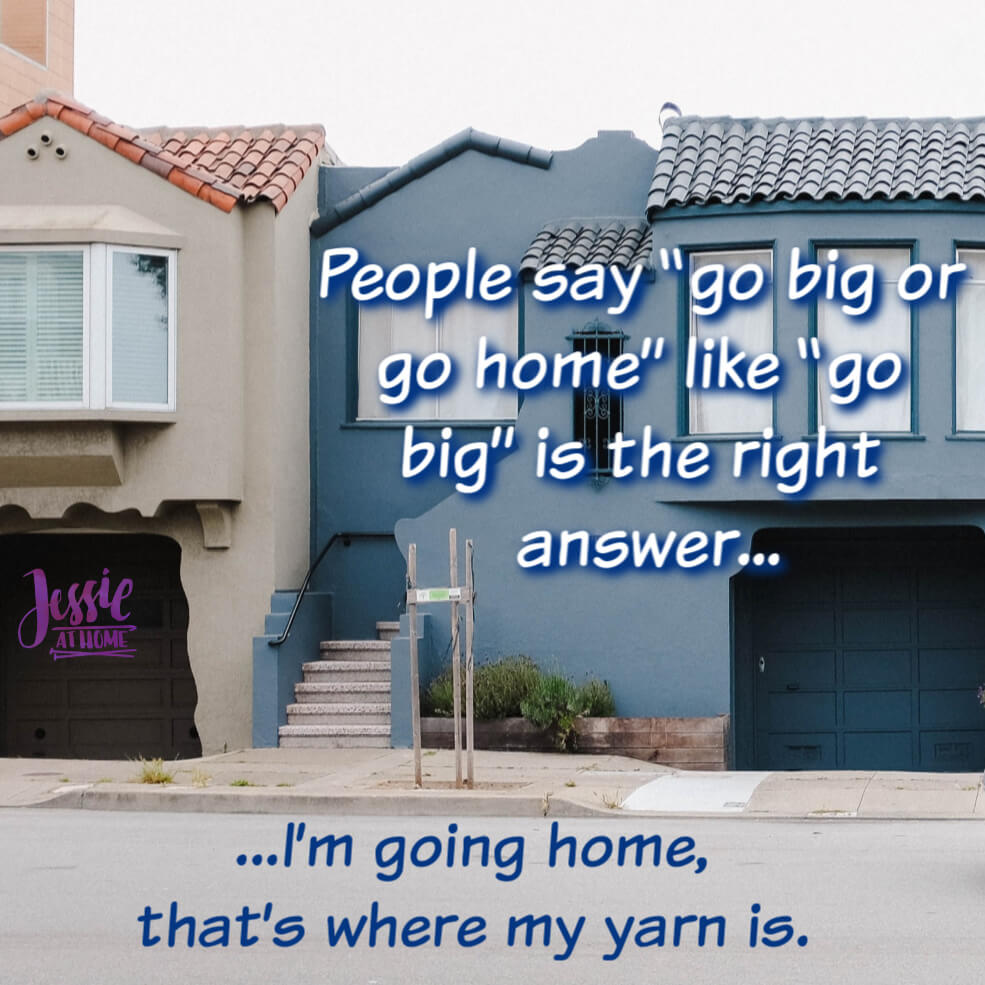 Want to get the latest posts from Jessie at Home delivered straight to your email?
Subscribe to the Jessie at Home newsletter! We'll send you the latest patterns and tutorials. We will never spam you, promise to never sell your email address, and you can unsubscribe at any time.