It's been a few months now that I have been posting with the current schedule, and I have decided it needs some tweaking. I am trying to find a way to make this blog something wonderful for you, without making myself too crazy in the process. So, here is what the current tweak is, let's see if this one works better!
Mondays: CAL/KAL ~ more on this in a bit.
Tuesday: Switch off between a Stitchopedia post one week, and a WiP/fun post the next. I may on occasion add in additional Stitchopedia posts as well.
Wednesdays: Evening ~ Round Up. I may on occasion post something else during the day as well, if I have something to say.
First Thursday of every month: Free Knit Pattern!
Remaining Thursdays: Free Crochet Pattern!
Fridays & Saturdays: These are my days to share family/personal posts with you. I will do my best to share on at least one of these days. Friday and Saturday tend to be busier days for me personally, with family and friend time mixed in as much as I can afford, so I do not want to commit to something that may be hard for me to do.
Sundays: Sunday Night Knit and Crochet Link Blast! The link blast itself happens on Twitter and Facebook from 8 to 9 pm Eastern Time, but when it is over, I share the whole shebang in a blog post.
So, the CAL/KAL on Mondays. I am starting a Facebook group to go along with them. I am currently rounding up some admins to make sure you are not neglected. ♥ Once the current CAL wraps up, and I announce the next, I will open up the group so you all can join. The current CAL is coming to a close, and I am really excited about the next big CAL I have planned for you; however, that one will not be ready when this one is over. So, I am planning on filling in the space with a 4 to 6 week CAL/KAL. I am thinking of making one item in two versions: one in knit and one in crochet, so everyone can play along, whether they knit or crochet!
Alrighty folks, I have a lot to do to make all this happen. I hope you have been enjoying the changes around here. Thank you for bearing with me as I work through all the kinks.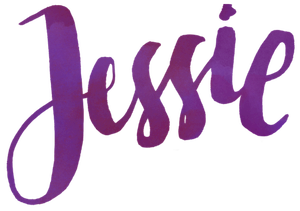 ©Copyright 2015 Jessie Rayot / Jessie At Home All my videos, patterns and posts are my own work. Do not copy them in any way. If you want to share this information with someone, share the link to this post. If you want to share on your own blog / website, then you may use the first photo in this post and link back to this post. You may not give away printed copies of this post. Thank you.
This post may contain affiliate links/ads. If you purchase something from a link in this post, I may be compensated.