I am so excited to share the beautiful creations of Pat Kintigh with you. She is quite the artist! Pat makes beautiful yarn-themed accessories out of old silver spoons and other silverware. The moment I saw one of her pieces, I knew I just had to share them with you, they are so unique and beautiful. Pat was gracious enough to agree to an interview, so I'll let her tell you more!!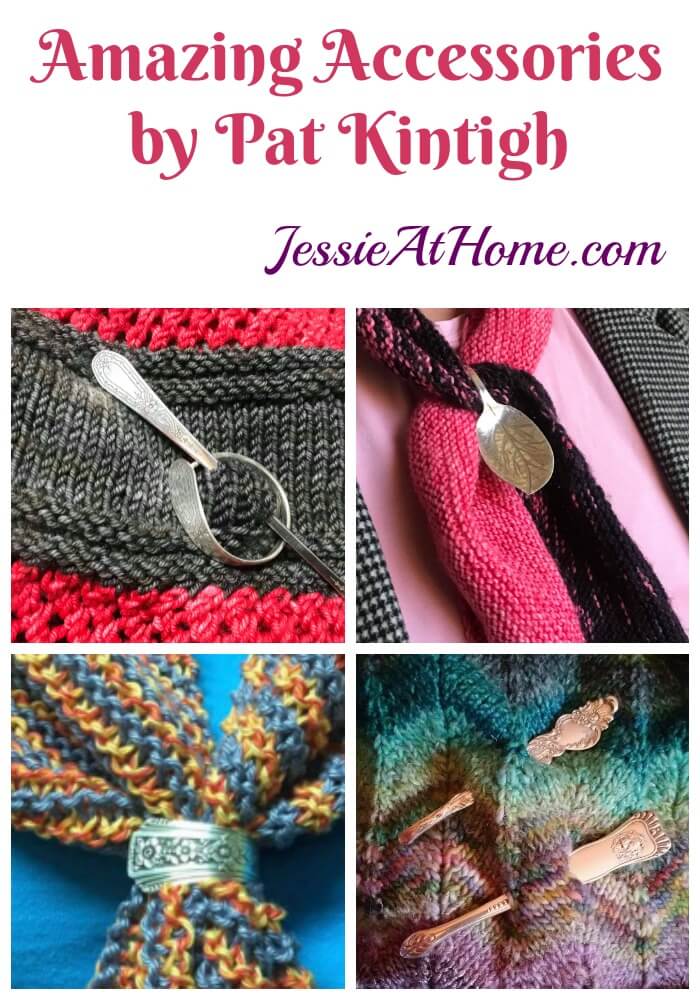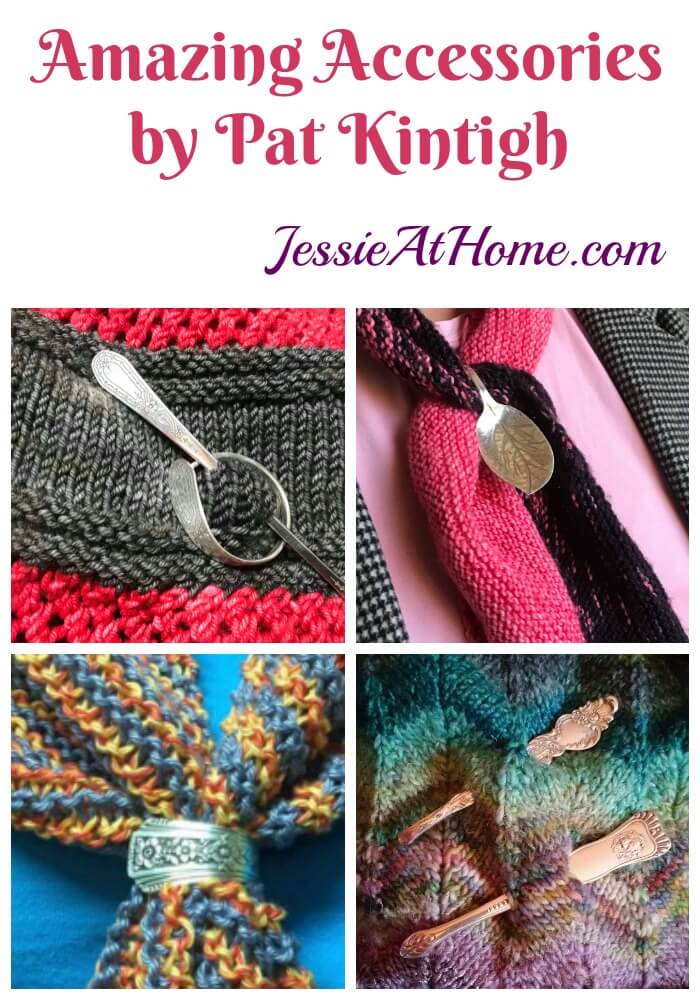 Tell us a little about what you do.
Left at the Fork In the Road is discarded Silverplate and Sterling flatware repurposed and redesigned into unique pieces of jewelry and other useful items. Current items include: buttons, crochet hooks, shawl pins, stitch markers, rings, earrings, bracelets, bracelet buddy, lanyards, necklaces including essential oil diffusers, dangling dolls, elephant and octopus, cats, bells, tassels, key minders, earrings, guitar slides, wedding cake cutting sets, money clips, wind chimes, toothpick holders, ceiling fan chain extenders, golf divot repair tool, Christmas tree ornaments and other exciting and unique designs.
I don't use just spoons …. I never knew there where so many different pieces of silverware and I have found uses for them all. Below is a list of possible pieces for designs.
My favorite pattern is daffodil and I have amassed a collection of over 300 pieces for 12 place settings including these pieces: 12 of each:
Seafood fork, Salad fork, Grill fork,Dinner fork, Demitasse spoon, teaspoons, Iced beverage spoon, Gumbo spoon, Place spoon or table spoon, Grill knife, Dinner knife, individual butter spreader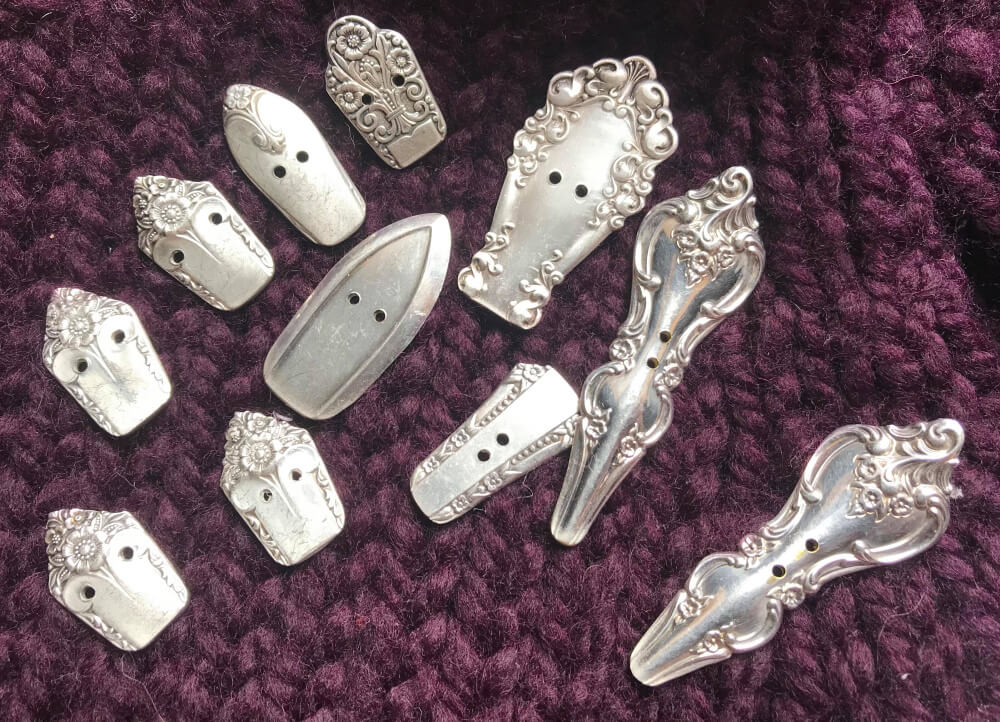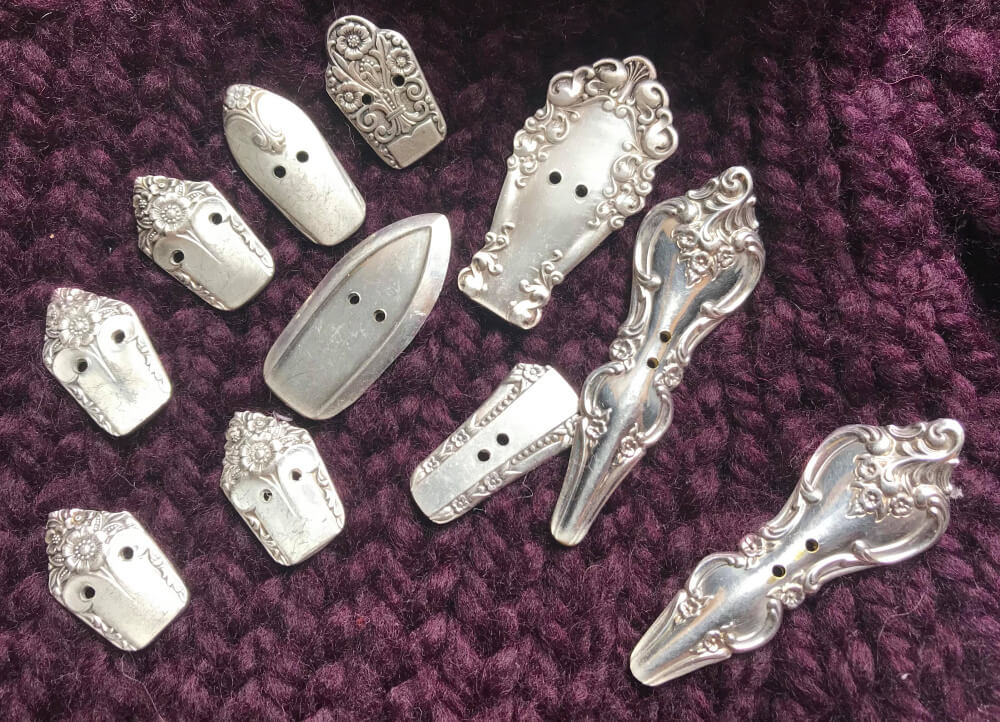 What first inspired you to make these creations?
I have always been a lover of eclectic vintage things. When I was forced to retire in 2012 I wanted to pick up with one of prior crafts and I've tried everything. I have always loved the patterns of vintage silverware and had picked up a few at thrift stores that I thought would make pretty rings. A Facebook friend shared a post, she wanted to win a bender from Flatwearable Artisan Jewelry in New York. I thought, Wow, that is exactly what I need. She didn't win, I didn't win, but I bought the bender and it's all history now ❤️
The exquisite detail of the patterns in the late 1800 -1950 can take your breath away. The silverware being sold now can't hold a candle to the vintage patterns.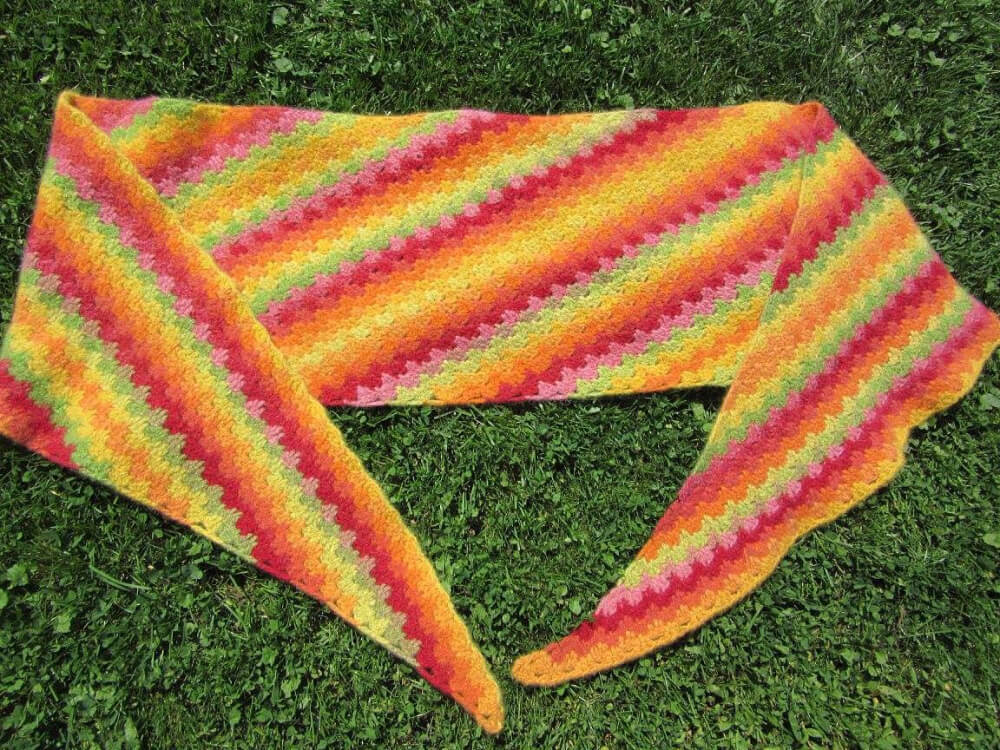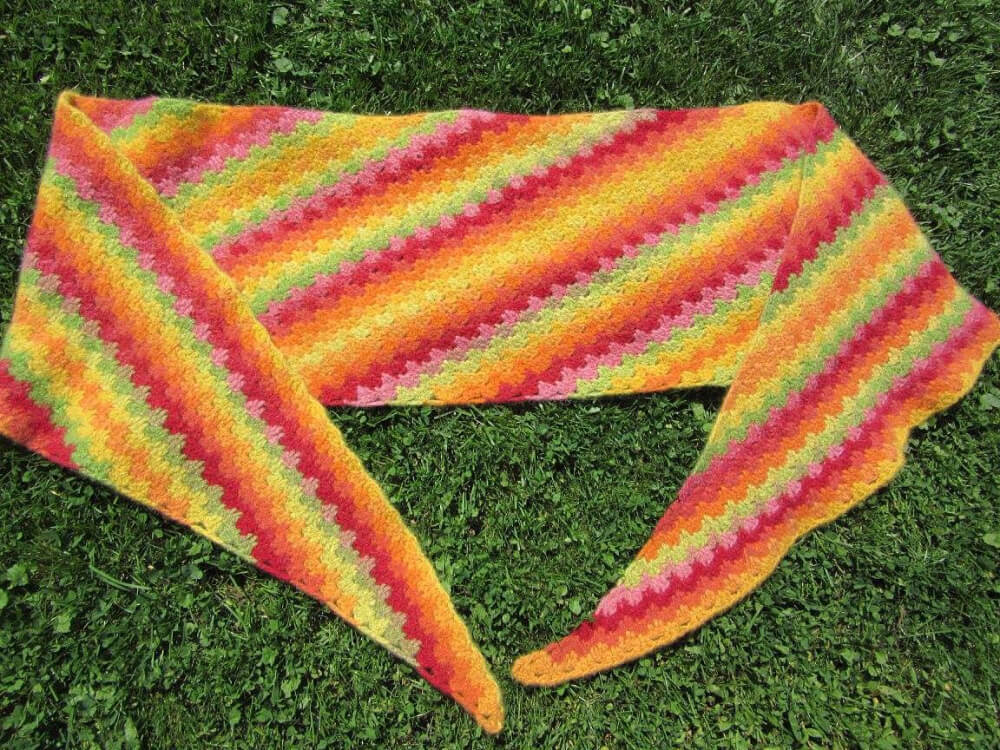 I first met Pat when she messaged me to show me this beautiful wrap she made from my Slanted Little Fans pattern.
Tell us a little about your process.
The process: it sounds funny but I often say I let the silverware tell me what it wants to be.
The thickness of the piece will dictate what will be the best option for each. Rings and earrings need to be thinner. Seafood forks, demitasse spoons and teaspoons are best for these.
I am often ask if I heat to bend (Annealing) no. All bends are done cold. A hammer and leather to protect the silverware from dings is often necessary to finish the piece.
It isn't hard but you may break your nails, get blood blisters, burns from a torch and hot solder and spend many sleepless nights working in your 'Pat cave.'
Each week new items are created for the line. For a sneak peek of my line, type: @leftattheforkintheroad in your Facebook search bar. (or just click HERE)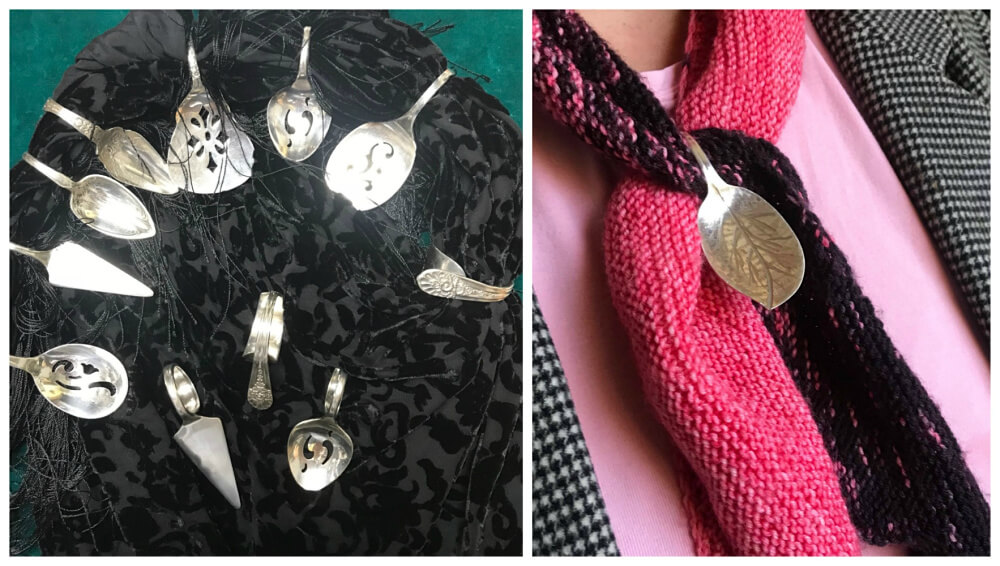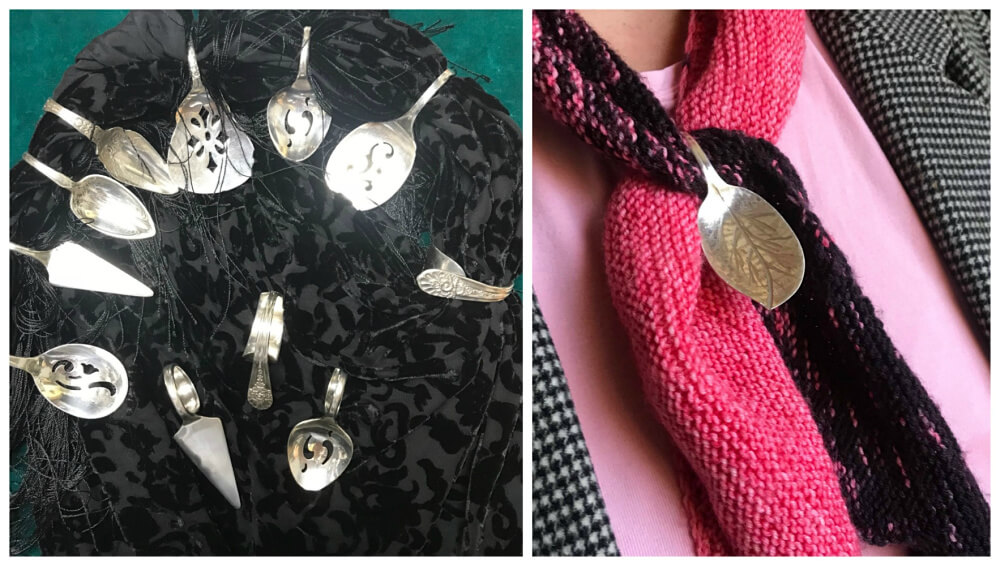 Where do you get your silverware?
I purchase via: eBay, estate sales, thrift store, trade, barter, and am often gifted silverware.
Often I am ask to make memory keepsake pieces made from the family heirloom silverware- be it silverplate or sterling and am given the remaining set or pieces in barter for my work.
What is your favorite item to make?
My favorite item to make are the memory pieces with family silverware. When a 22 year old gal put her great great grandmothers silverware on her wrist as a bracelet she said, "Now there is jewelry with meaning." That IS my passion…. making things that make people happy.
What other crafts do you enjoy?
Other crafts:
First things I learned as a little girl Embroidery and Crochet.
All the others I learned as an adult:
Sewing, Macrame, Latch hook, leather, bookmaking, piano, genealogy, photography, gardening, cooking, reading, Tin punching, Batik, Scrap booking, Card making, Peg loom weaving and making peg looms, And finally knitting and silverware repurposing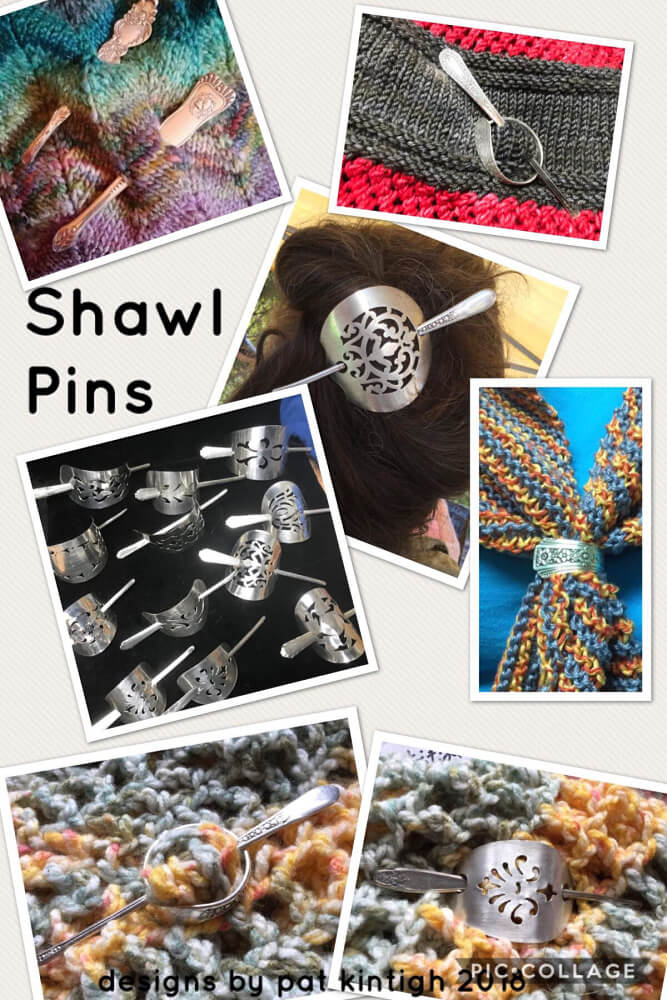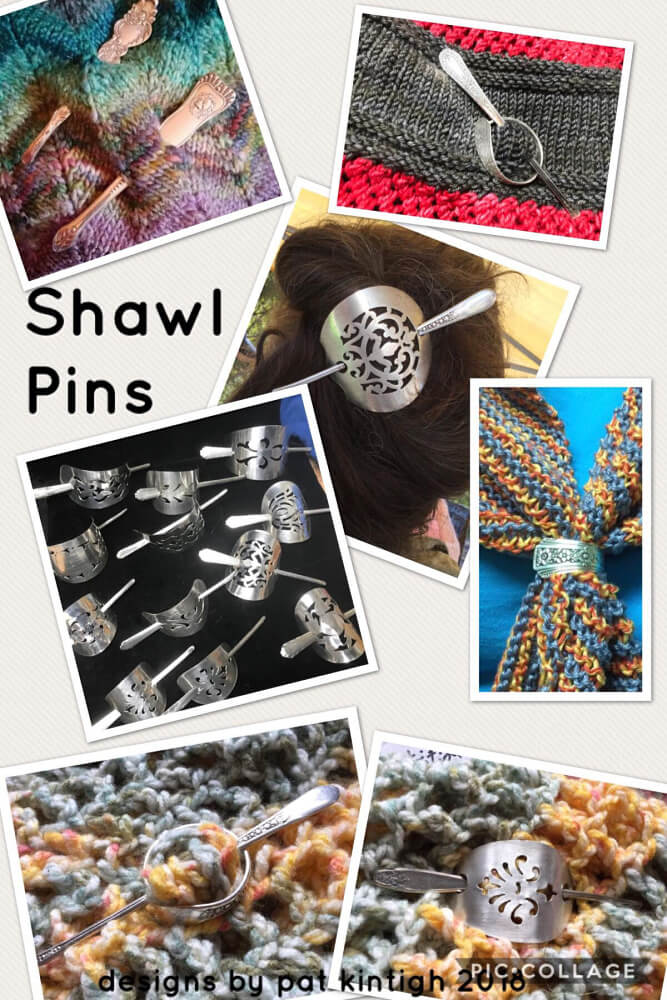 How does one go about purchasing one of your beautiful pieces and where can people follow you on social media?
'Left at the Fork In the Road' on face book is my only presence.
I can be found and things can be purchased through that page or via email at: [email protected]
I do accept PayPal or credit /debit cards
Join me in thanking Pat for sharing her amazing creations with us. I just love them all so much!!!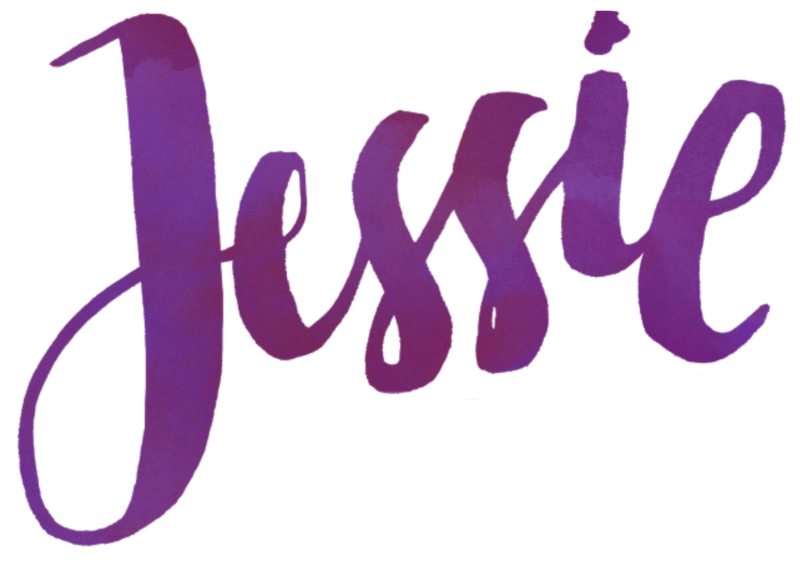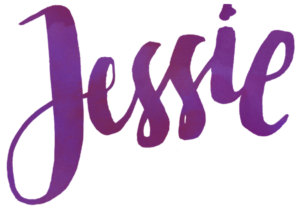 ©Copyright 2018 Jessie Rayot / Jessie At Home All my videos, patterns, charts, photos and posts are my own work. Do not copy them in any way. If you want to share this information with someone, share the link to this post. If you want to share on your own blog / website, then you may use the first photo in this post and link back to this post. You may not give away printed copies of this post. Thank you.