It's the official kick off of the Patriotic Party CAL/KAL!!
CAL: CrochetALong, KAL: KnitALong
This is really more of a free form CAL/KAL. I have put together a list of crochet patterns and knit patterns of mine that work for a picnic, barbeque, backyard party, whatever you want to call it, you can find picture links to the patterns at the bottom of this post. Some of the patterns are already in patriotic colors, some just need a color change to work. Of course, you can make any of these patterns in any colors, so if you are from a country with different colors, you can still make them your own, or if you just want everyday outdoor party goods, you can make them in whatever colors you like!
Each Monday I will publish a blog post here with either a link to a new patriotic party pattern, or an update to an old one that didn't use red white and blue the first time around. I will also be sharing photos (with permission) that have been shared in the CAL/KAL group. As I add more patterns, I will update the links at the bottom of this post, so you can always come back here for the most up to date list of patterns.
You can find the Facebook group for my CAL/KALs here. It is set as a closed group which means you will have to request to join. I have it set this way because posts and photos shared in a closed group can only be seen by members of that group. This way if any member is making something as a gift, and the recipient is a Facebook friend of theirs, the surprise will not be ruined. Plus, it just keeps your friends newsfeeds cleaner.
I have several admins in the group, most of whom are also testers for me, and all of whom I trust to be able to help you along. Some knit and crochet, some just do one or the other. My hope is that this will provide a place where you all can share and help each other with each project. After all, these things are so much more fun when you have others to share with, and when you get to see how others are approaching the CAL/KAL!
The yarn I will be using for most of the new patterns for this CAL/KAL is Lion Brand Kitchen Cotton in Vanilla, Blueberry, and Hot Pepper.
Here is a list of patterns that I have so far ~ just click on the images to go to the patterns. You can pick and choose which patterns you want to use based on your needs and tastes.
Patriotic Party Crochet Patterns:
Patriotic Party Knit Patterns:
There you have it. I can't wait to see what wonderful parties you all create!!
We actually have a few people who got a head start on the CAL/KAL already. Take a look at this set of stars made by JanMarie ~ who is Stitchingpooh over on Ravelry. She even made some variations by adding more stitches to the points.
If you enjoy this CAL/KAL, please consider buying some of your supplies from one of these affiliate links. Thank you.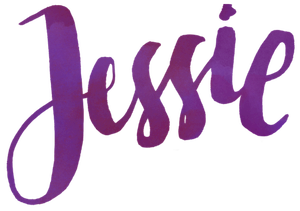 ©Copyright 2015 Jessie Rayot / Jessie At Home All my videos, patterns and posts are my own work. Do not copy them in any way. If you want to share this information with someone, share the link to this post. If you want to share on your own blog / website, then you may use the first photo in this post and link back to this post. You may not give away printed copies of this post. Thank you.
This post may contain affiliate links/ads. If you purchase something from a link in this post, I may be compensated.