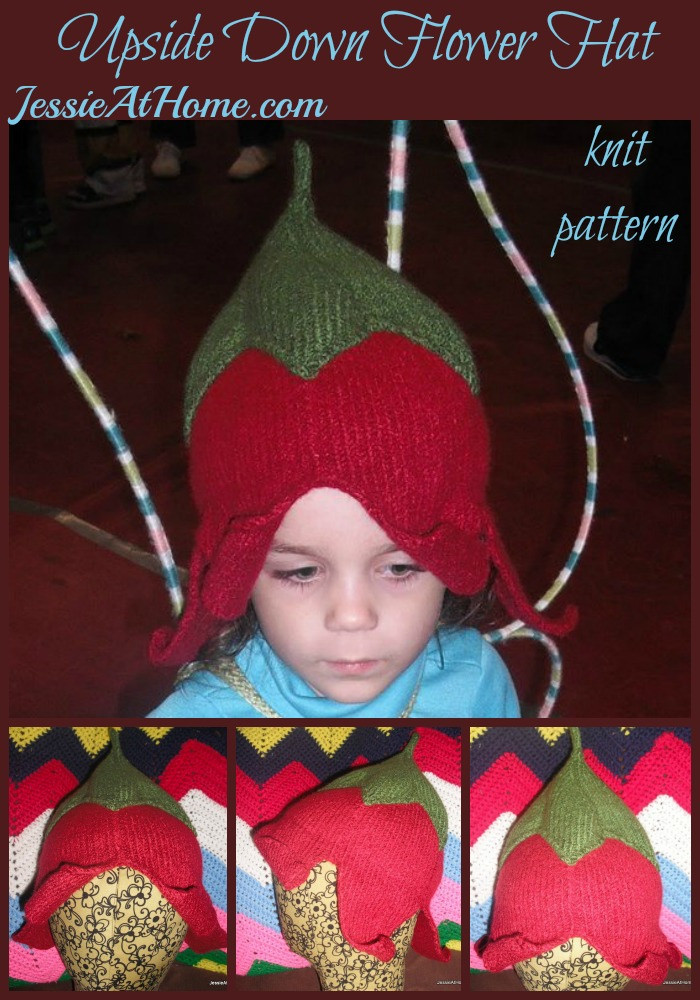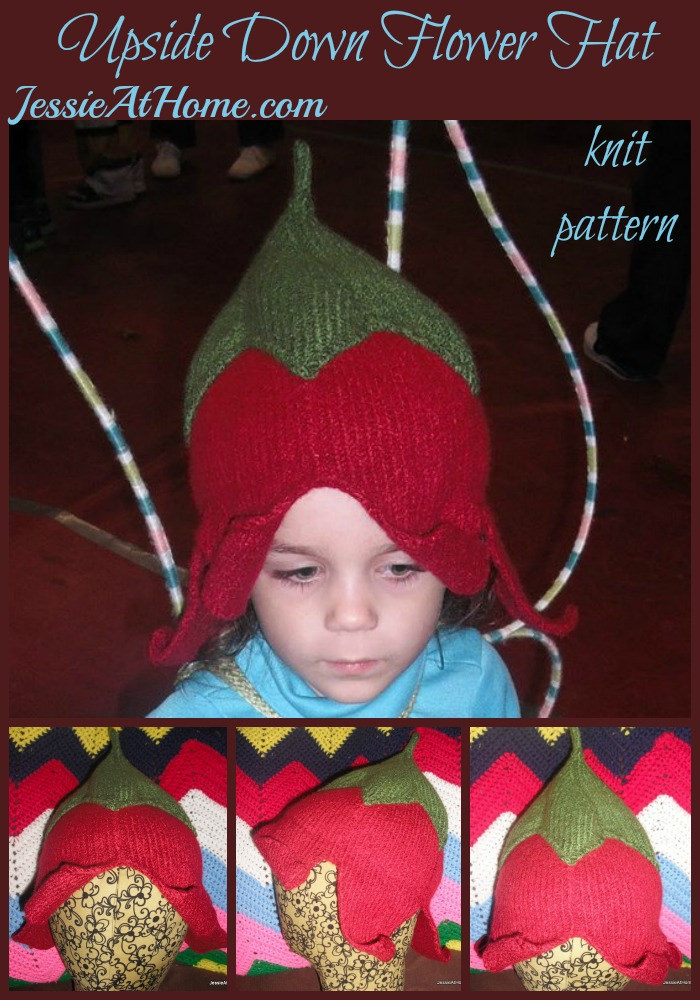 Upside Down Flower Hat
Knit Pattern
Intermediate Skill Level
By Jessie Rayot
Upside Down Flower Hat is a small adult sized hat, which can be felted more to make it smaller. There is a tie band on the inside which will help to fit the hat. This pattern was designed as part of the Flower Faerie costumes made for my daughters. I expect this hat to fit my daughter for many years to come, as I have pulled the inner band tie quite a bit to make it fit her now.
Want to get the latest posts from Jessie at Home delivered straight to your email?
Subscribe to the Jessie at Home newsletter! We'll send you the latest patterns and tutorials. We will never spam you, promise to never sell your email address, and you can unsubscribe at any time.