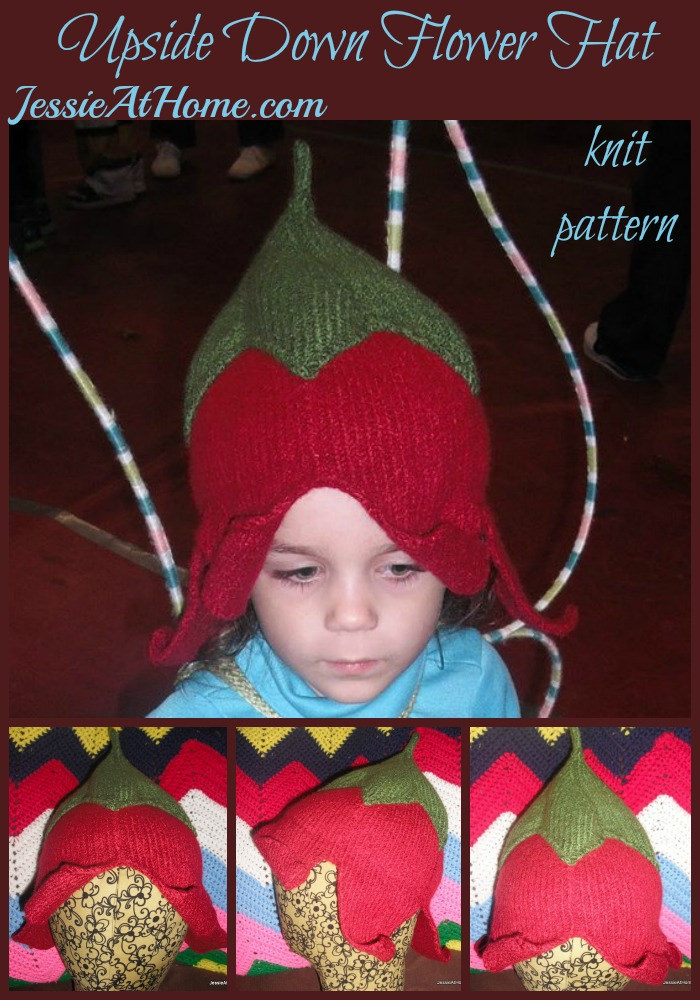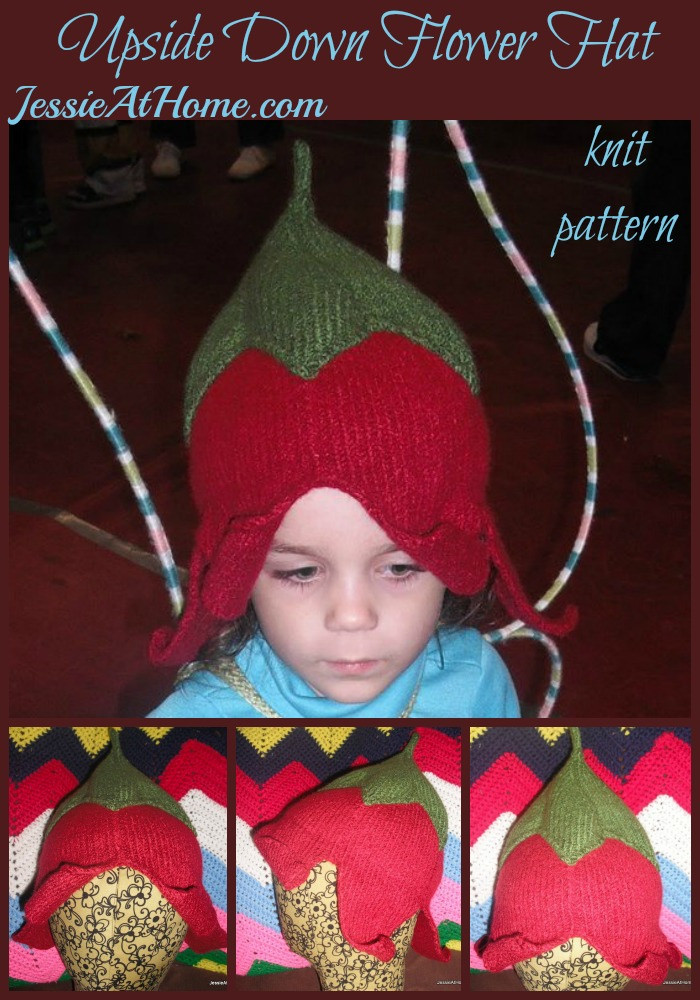 Upside Down Flower Hat
Knit Pattern
Intermediate Skill Level
By Jessie Rayot
Upside Down Flower Hat is a small adult sized hat, which can be felted more to make it smaller. There is a tie band on the inside which will help to fit the hat. This pattern was designed as part of the Flower Faerie costumes made for my daughters. I expect this hat to fit my daughter for many years to come, as I have pulled the inner band tie quite a bit to make it fit her now.