One great way to dress up your room, change things about a bit, or decorate for a season, is to use decorative pillows. If you want changeable pillows, why not buy pillow "blanks" from the craft store or Amazon, and then make different crochet covers to change as you want. Storing the crochet covers you aren't using takes up a lot less space as well! Or make pillows you love to use all year round, in color that work with your space!
Here are the names and links of each pattern.
1) Tooth Fairy's Tooth Pillow by Tamara Kelly
"The Tooth Fairy's Tooth Pillow is perfectly unisex, while still being cute and fun! You can leave it as a pillow to tuck in next to their own, or add a strap to hang it from a door knob or bed post – whatever the tooth fairy at your house prefers."
2) Owl Graph or the Princess Owl Graph by Kaleidoscope Art & Gifts from Cre8tion Crochet
"These owl graph patterns are super adorable and great for a first time graphing project. Customize for that special boy or girl in your life. You can apply this graph to anything. The samples provided are for a pillow or a hat, but just think about what a great blanket this would make!"
3) Multi-Petal Flower Pillow Top by Kim Guzman
This flower can be attached around your pillow as a lovely decoration. Make them in various colors for different seasons, or just to change things up a bit.
4) Crochet Quillo – Its a Blanket, It's a Pillow, It's a bag! by Sara Sach of Posh Pooch Designs
"It is the perfect size blanket. It folds up into a convenient bag, and Can be used as a pillow."
5) Little Fans Pillow by Jessie Rayot of Jessie At Home
"Four squares of little fans stitches add a nice texture to this pillow cover. The sample in this pattern is sewn onto a fabric lining, and has a fabric back as well, instructions are included."
6) Granny Square Pillow by Kara Gunza
"I recently bought a new comforter set for my bedroom and wanted to make some coordinating pillows to add a little handmade charm to the decor. And granny pillows they were!"
7) 12″ Buttoned Throw Pillow by Little Monkeys Crochet
"This pattern is for a 12″ throw pillow, but it's not difficult to make bigger (or smaller). I've included those directions in the notes section of the pattern."
AND…Marie of Underground Crafter just posted a link blast of 30 pillow patterns! So if you want to see even more awesome patterns, click here to go check out Marie's links.
Don't forget to check out some of the other great Round Ups that have happened in Blogland over the last week!
To see more Round Ups from Jessie At Home, click here.
OR ~ If you would like a pattern and yarn all together in a kit, try one of these (Click the images to go to the kits: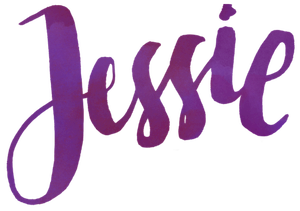 ©Copyright 2016 Jessie Rayot / Jessie At Home All my videos, patterns and posts are my own work. Do not copy them in any way. If you want to share this information with someone, share the link to this post. If you want to share on your own blog / website, then you may use the first photo in this post and link back to this post. You may not give away printed copies of this post. Thank you.
This post may contain affiliate links/ads. If you purchase something from a link in this post, I may be compensated.