Over the long weekend, Kyla and Vada tried out some fabric paint and brushes from Plaid's Fabric Creations line. They personalized some adorable shirts and had lots of fun!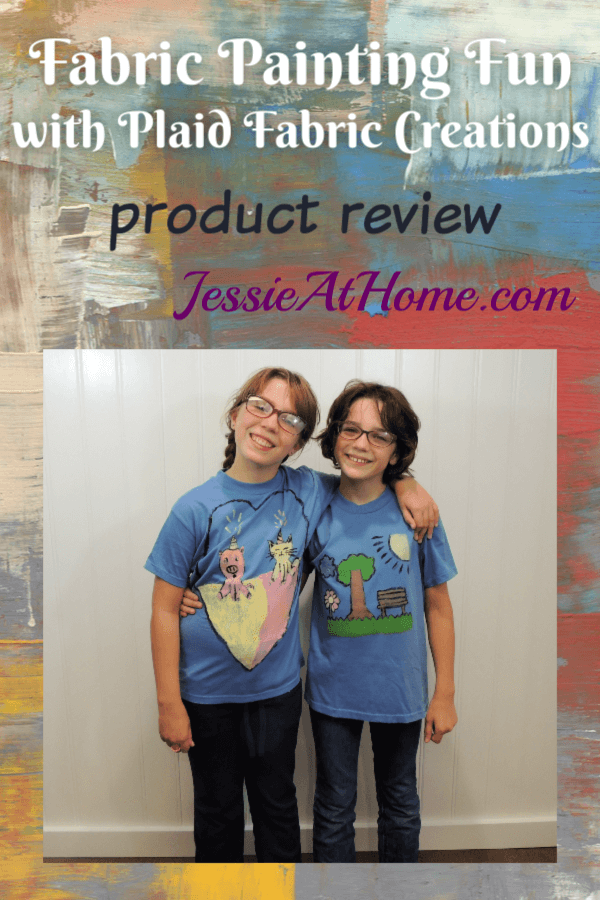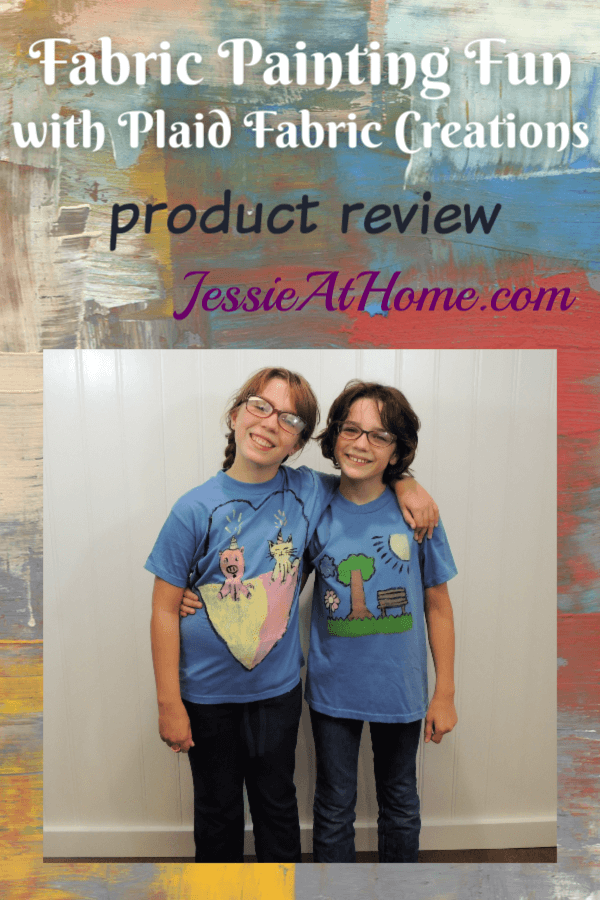 The products reviewed in this post were provided by Plaid. All opinions are my own (and those of Kyla and Vada).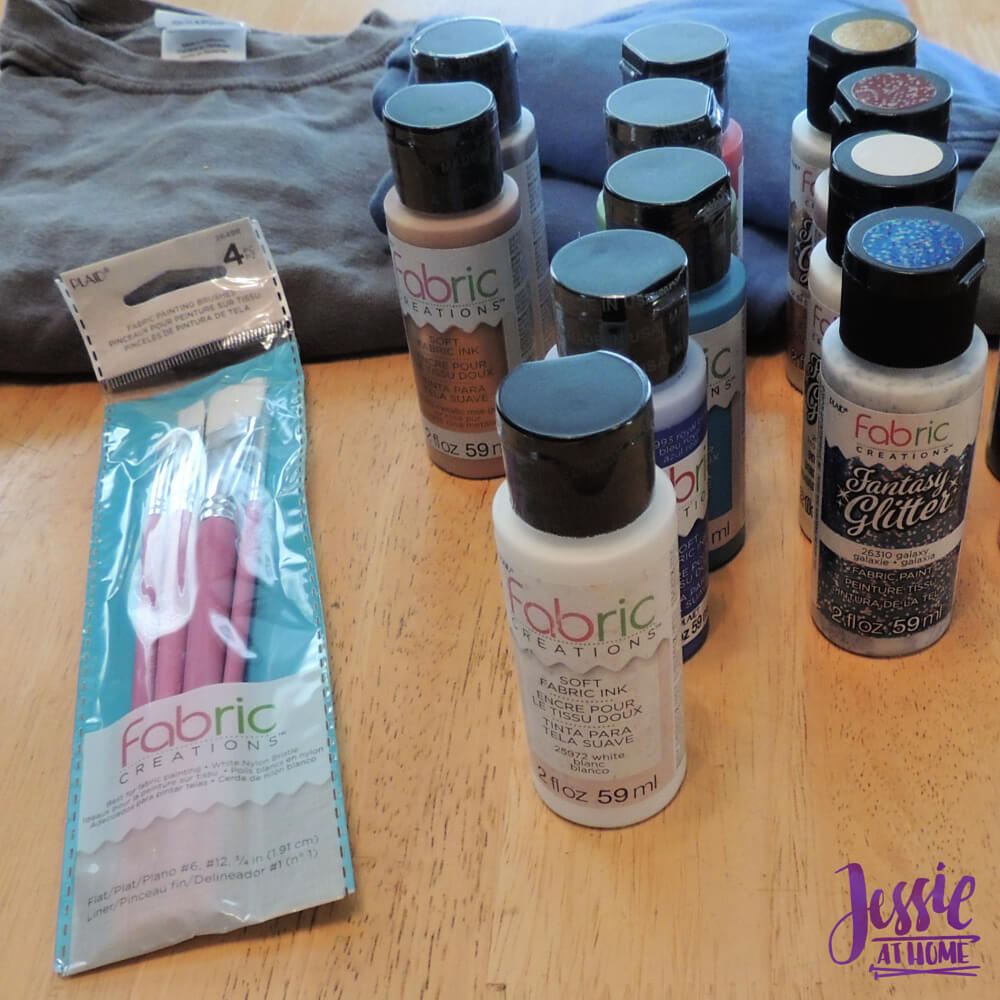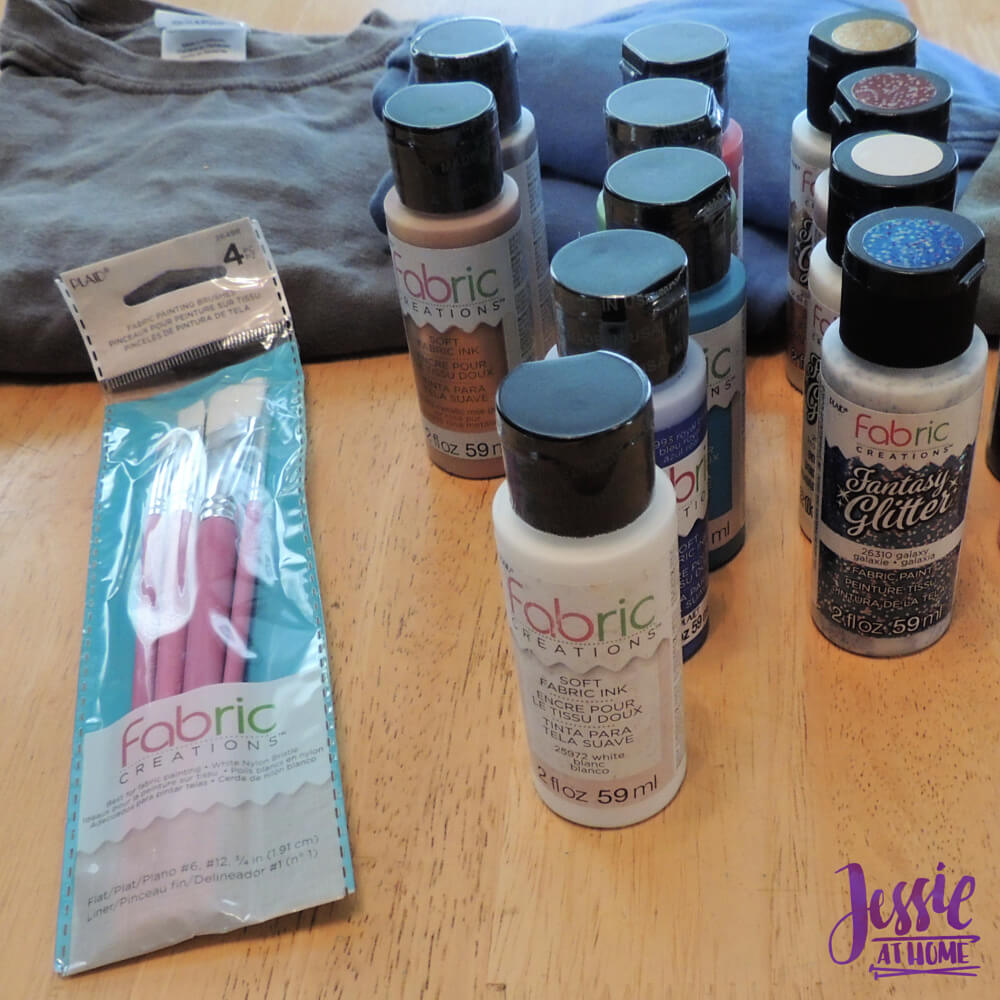 This weekend the girls and I pulled out our stash of blank tee shirts and Plaid Fabric Creations supplies. We had brushes, regular fabric paint, metallic fabric paint, and glitter fabric paint.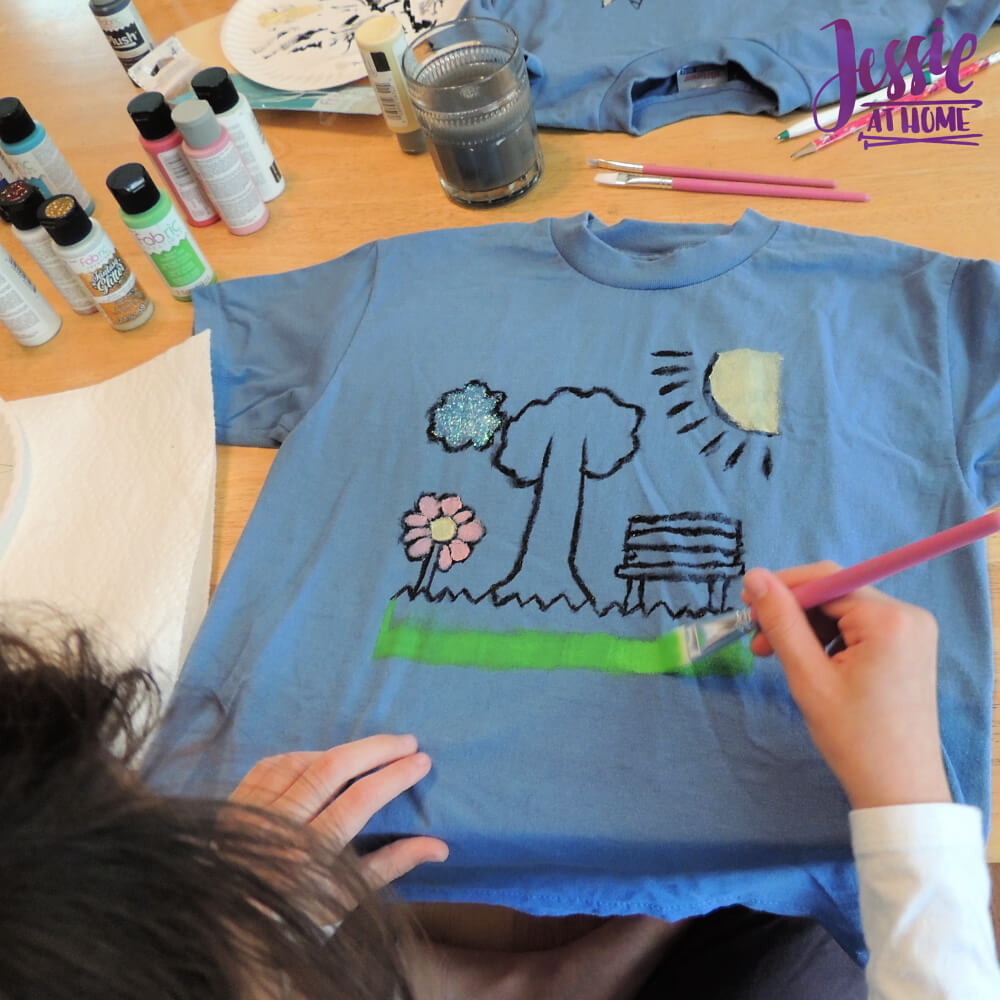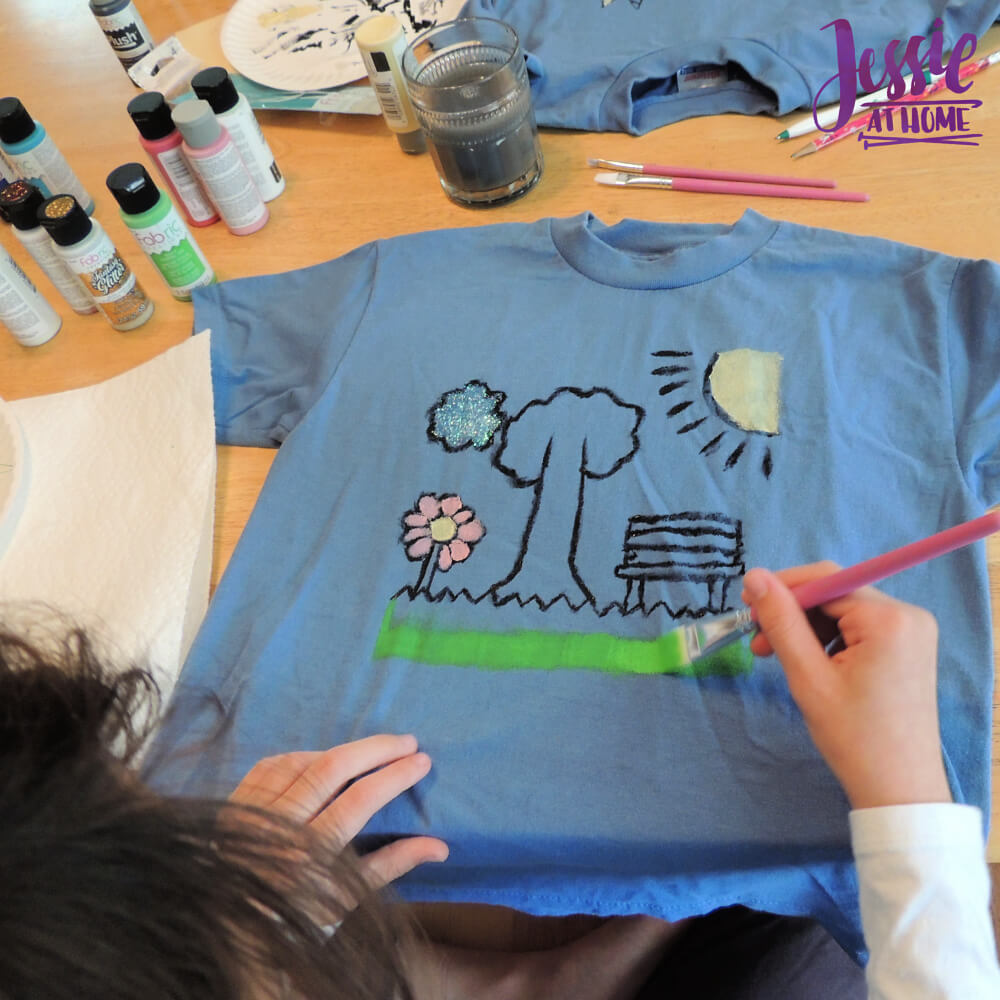 We cut up a box on its way to recycling and placed a piece in each shirt to protect the back of the shirt. Then we raided our party supplies for some paper plates to use as pallets. For water, we just used a small glass, as the paint washes off glass easily when it is still wet.
Both the girls drew out their ideas on some scrap paper first, and then moved on to the shirts. Vada made a little outdoor scene complete with the sun and a glittery cloud.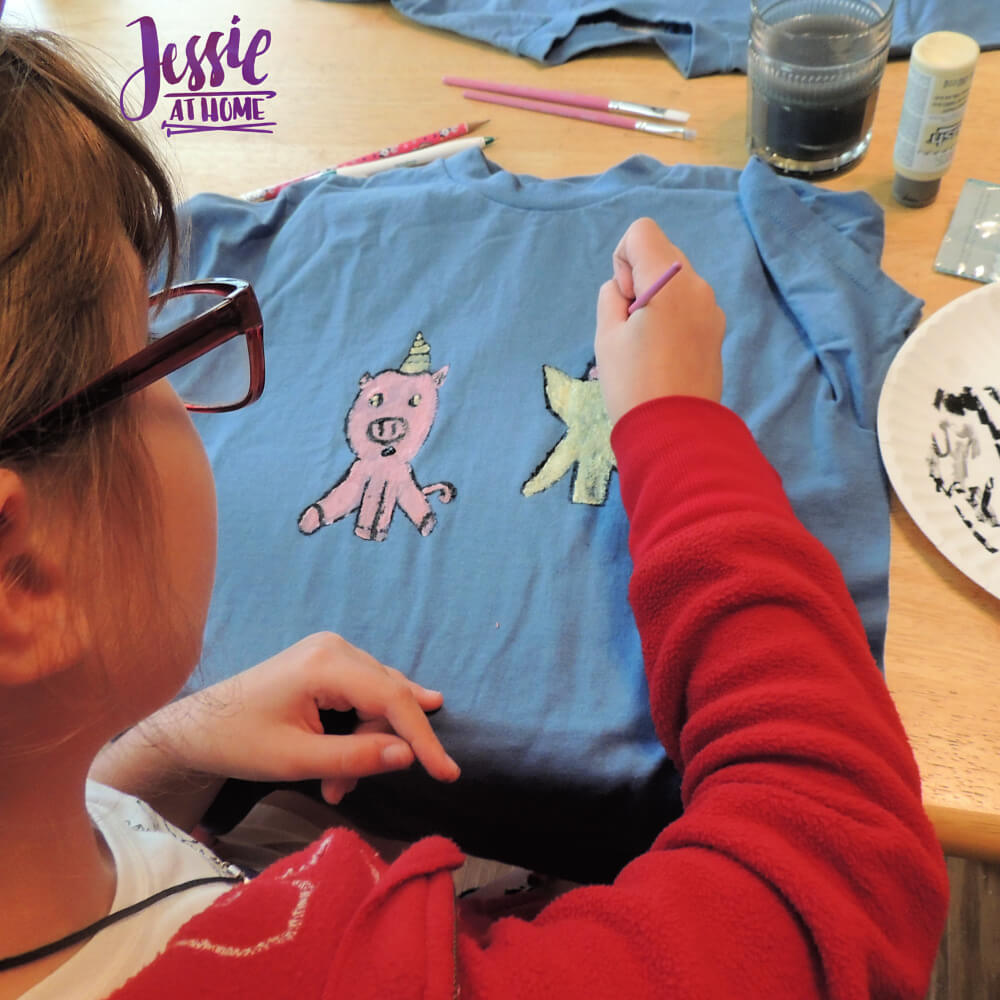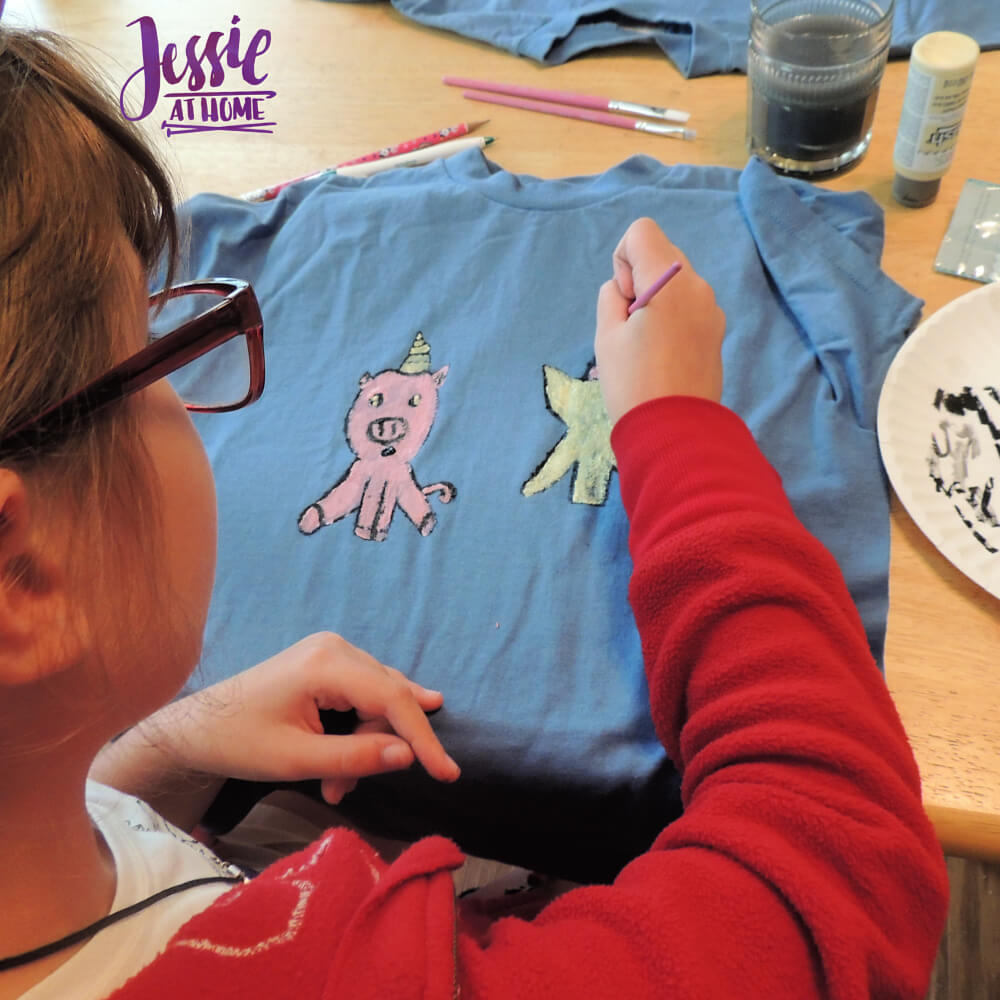 Kyla went with a pigicorn and a unicorn. Isn't she sweet?
The girls were very happy with the paint and the brushes. I asked them a lot of questions about both and I'm very happy as well. The brushes didn't loose bristles in the paint (I just hate when that happens!) and they kept their shape well. The paint was thick enough to get a nice coat, but not so thick that it got clumpy or hard to use. I was also impressed with the glitter paint. It had just the right amount of glitter in it! The only complaint we could come up with was that I had a hard time getting the safety seals off the tops of the bottles. It would be nice if they had one of those little tabs that some of them have.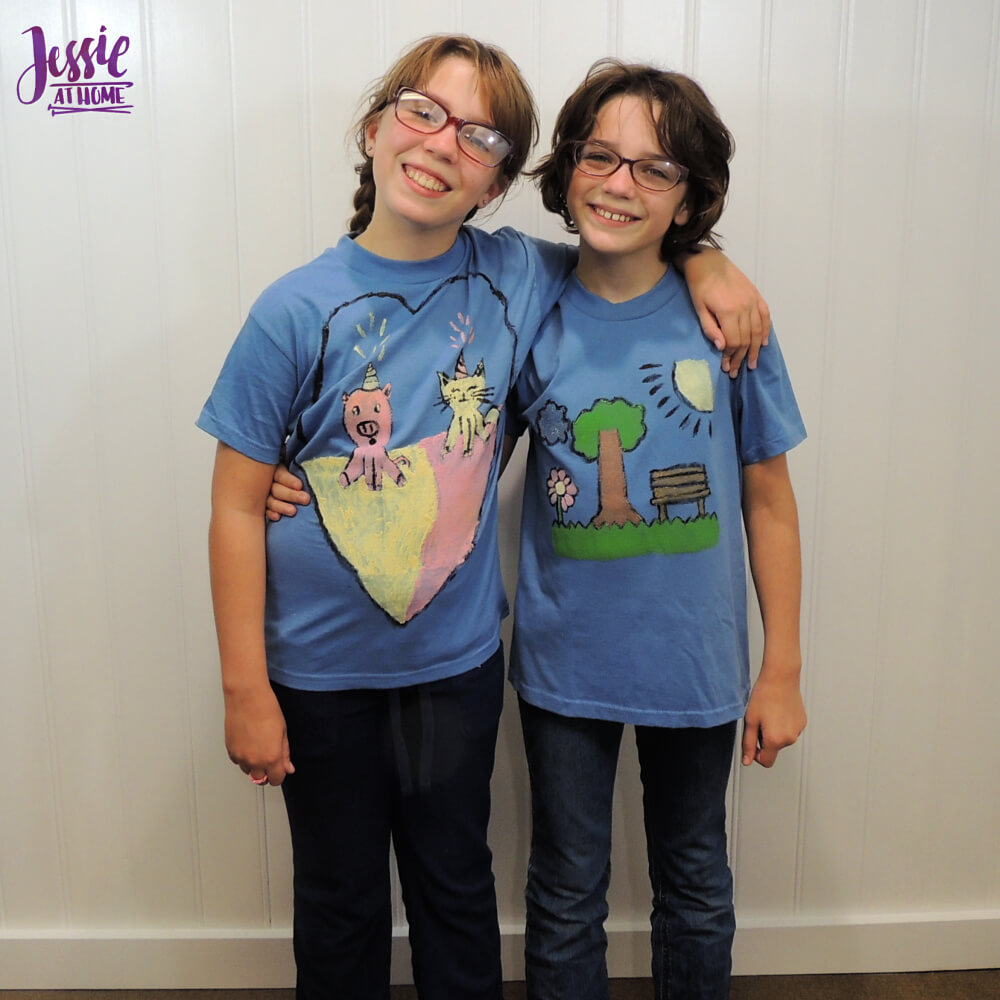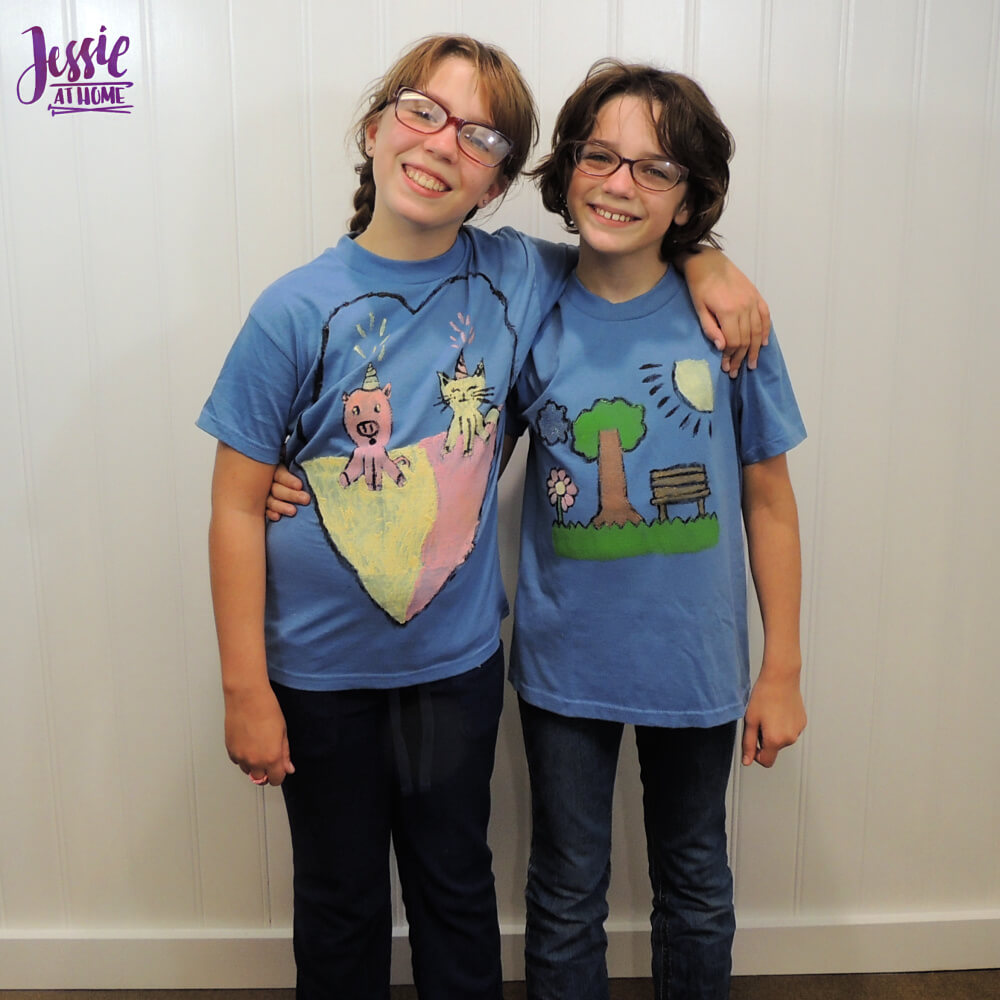 The girls and I would recommend the Plaid Fabric Creations product family for your fabric painting needs. They have a little store on Amazon HERE, you should check it out – they have stencils and stamps too! I'm in love with the elephant stamp!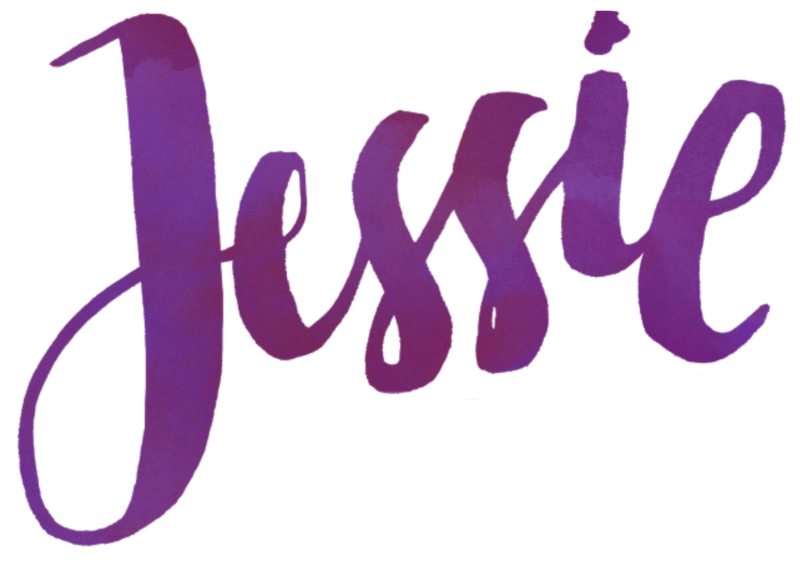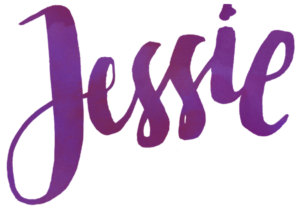 ©Copyright 2018 Jessie Rayot / Jessie At Home All my videos, patterns, charts, photos and posts are my own work. Do not copy them in any way. If you want to share this information with someone, share the link to this post. If you want to share on your own blog / website, then you may use the first photo in this post and link back to this post. You may not give away printed copies of this post. Thank you.