I know its been a while since I shared snaps of the girls. I looked through my photos from the past few months, and here are a few I thought you would enjoy!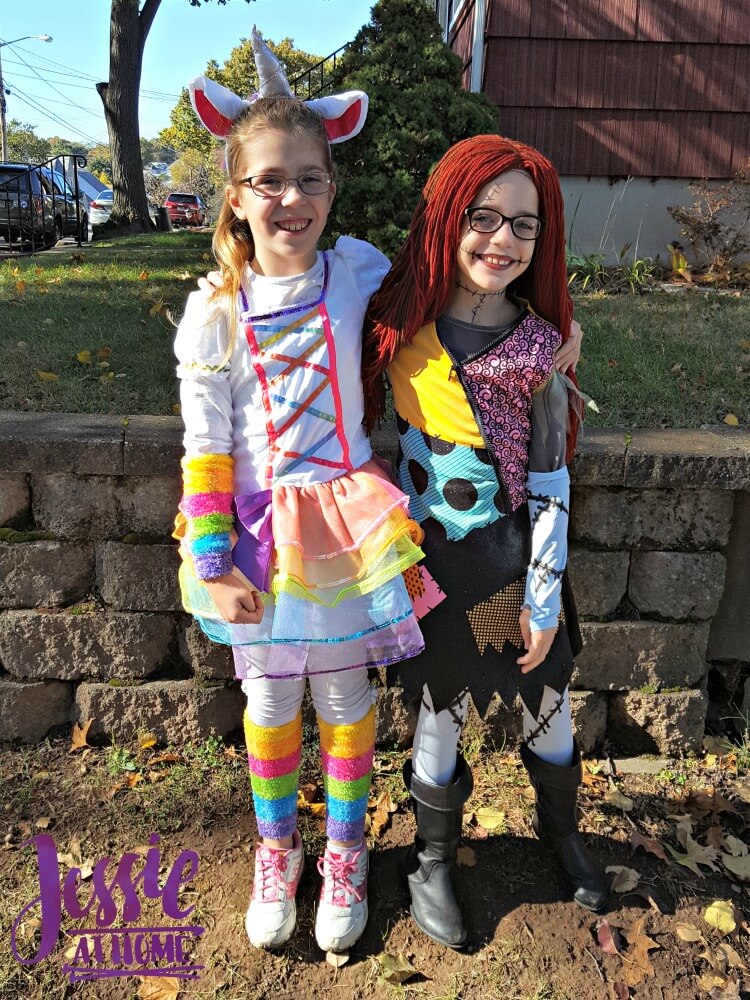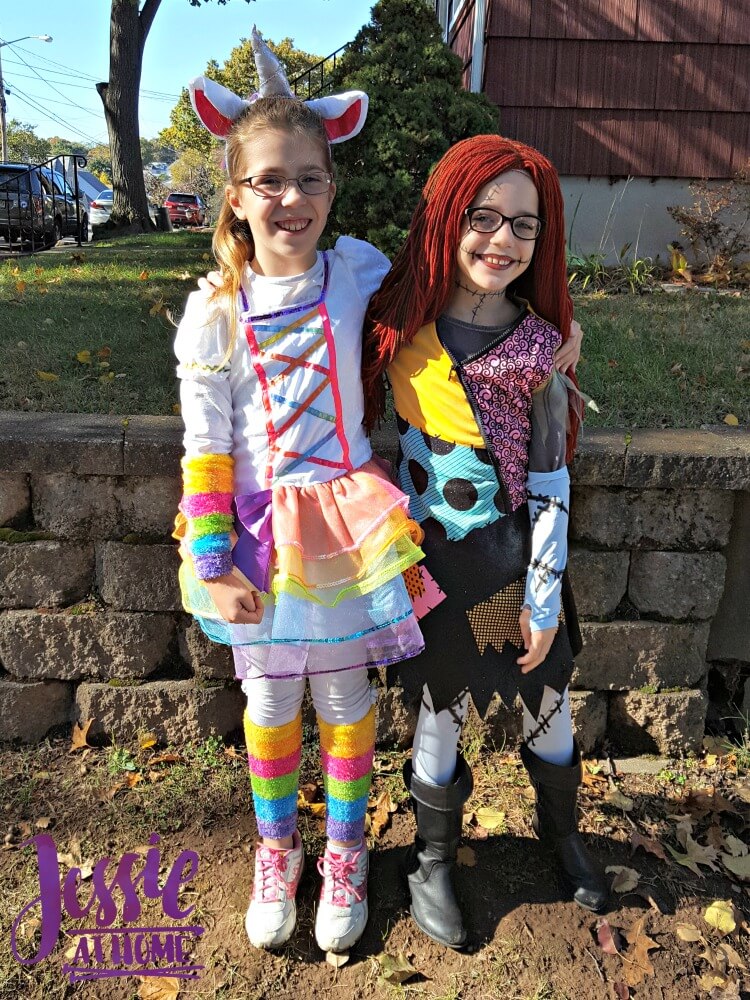 The girls dressed as a rainbow unicorn and Sally for Halloween. Aren't they adorable?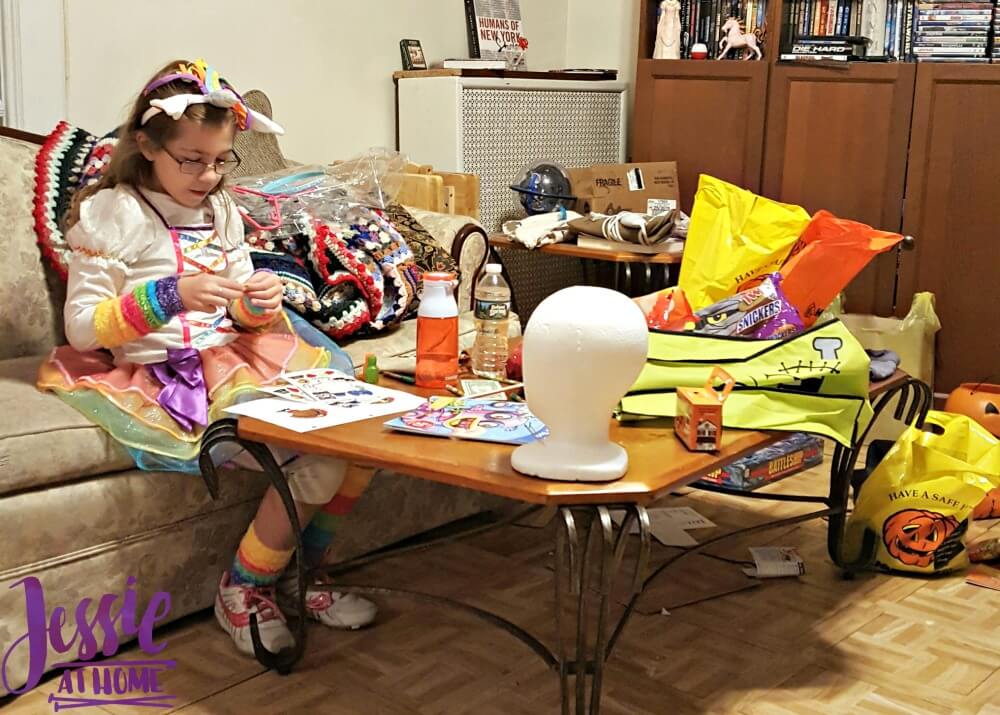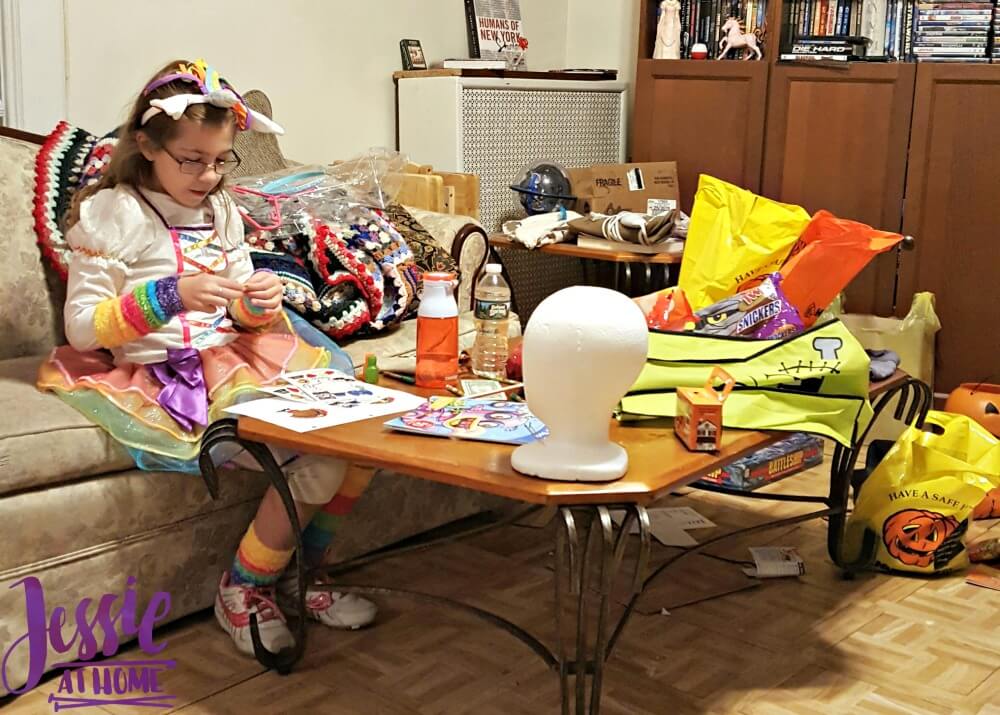 Halloween evening they made a big ol' mess of our living room, but they were having fun!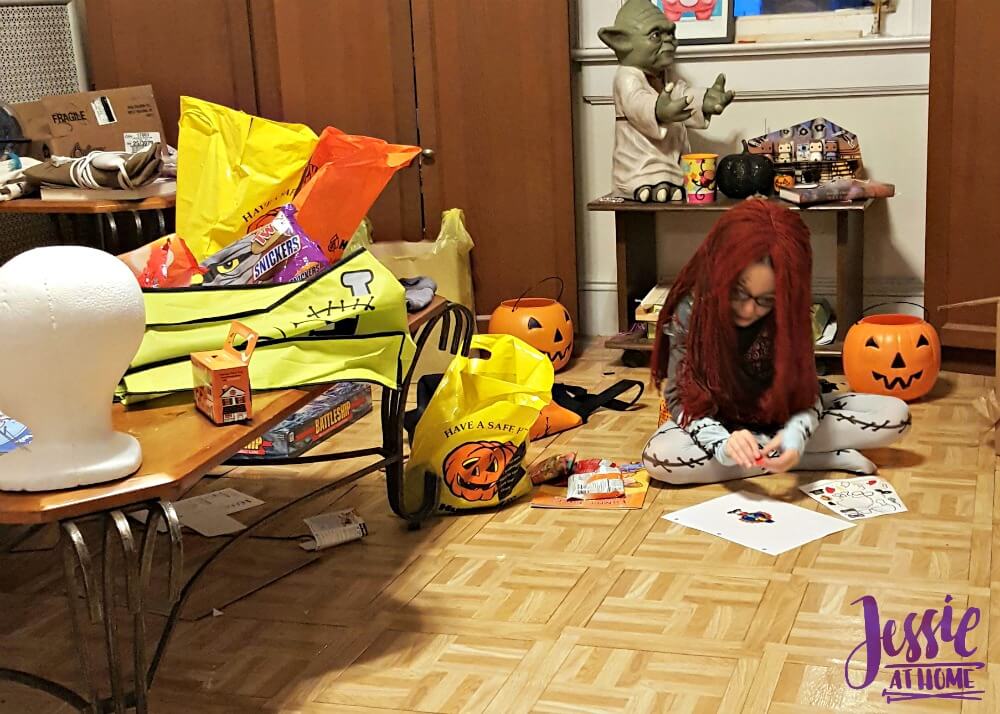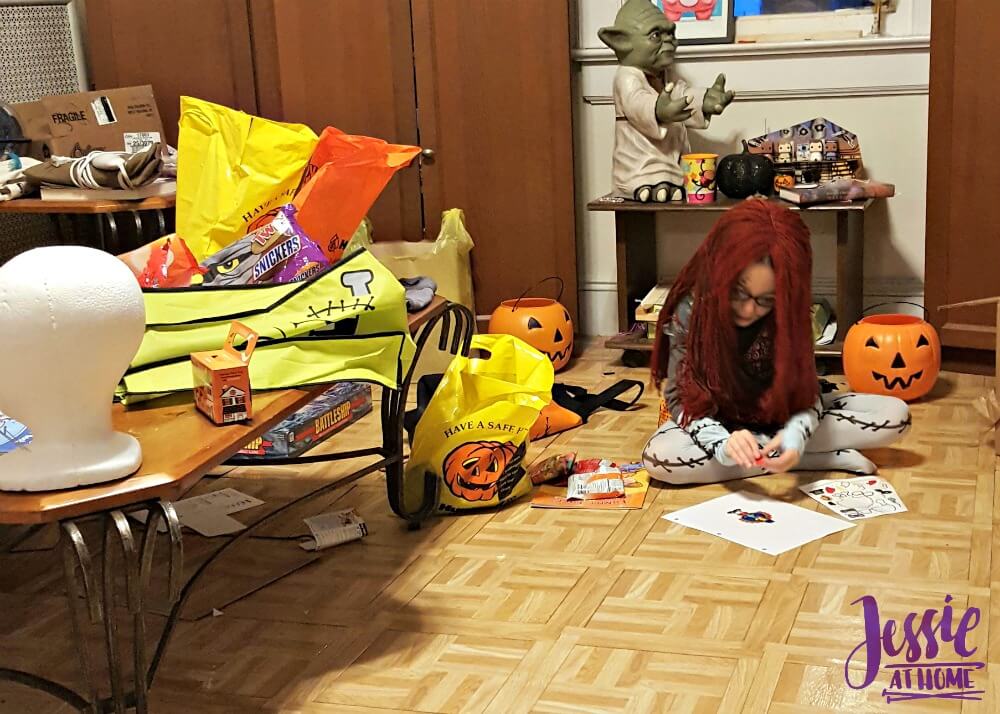 I can't believe the amount of candy they got!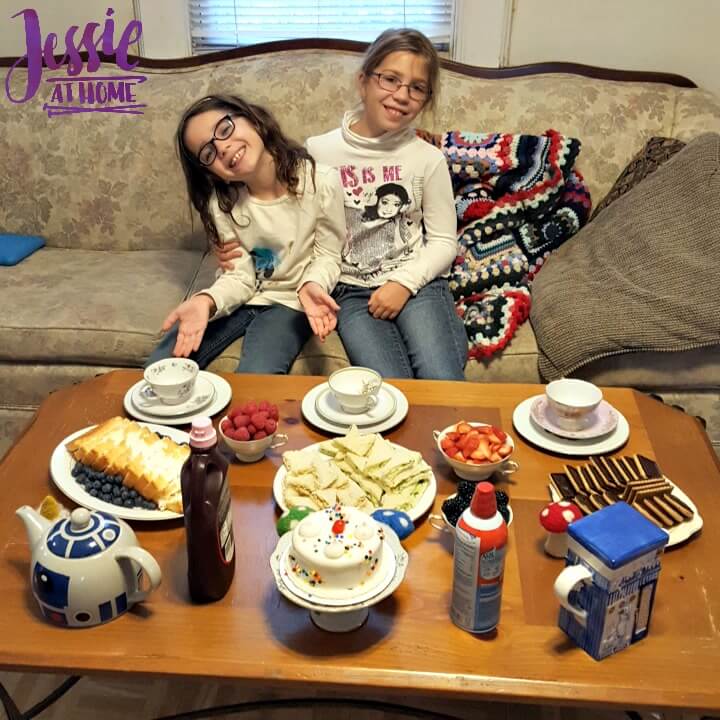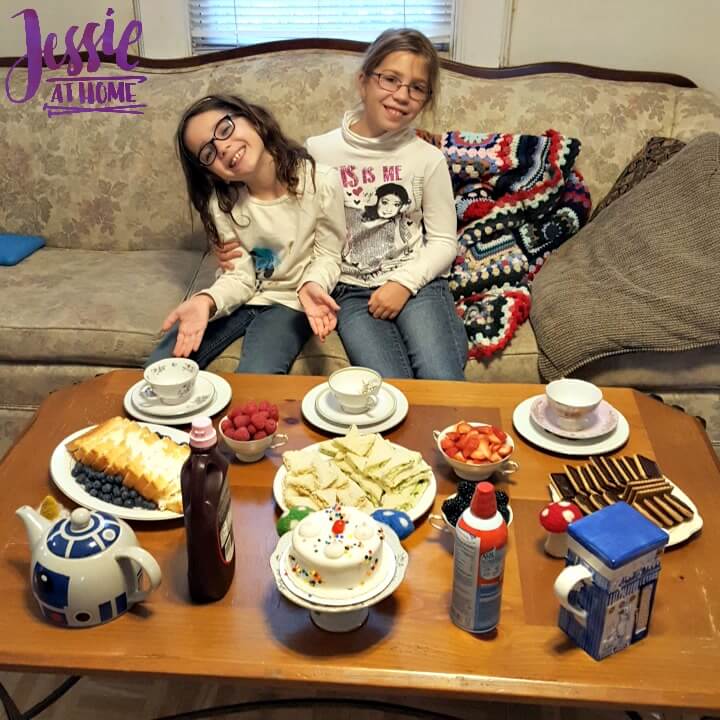 In November they had so many days off school! This meant they ended up going grocery shopping with me one week. Somehow I was convinced to buy the fixings for a tea party. As you can see, we take our tea parties very seriously!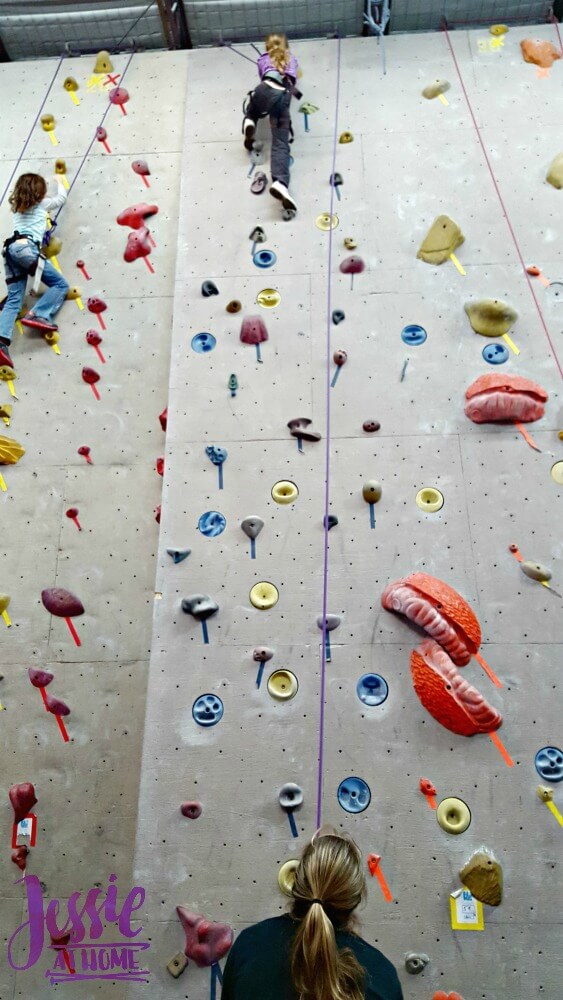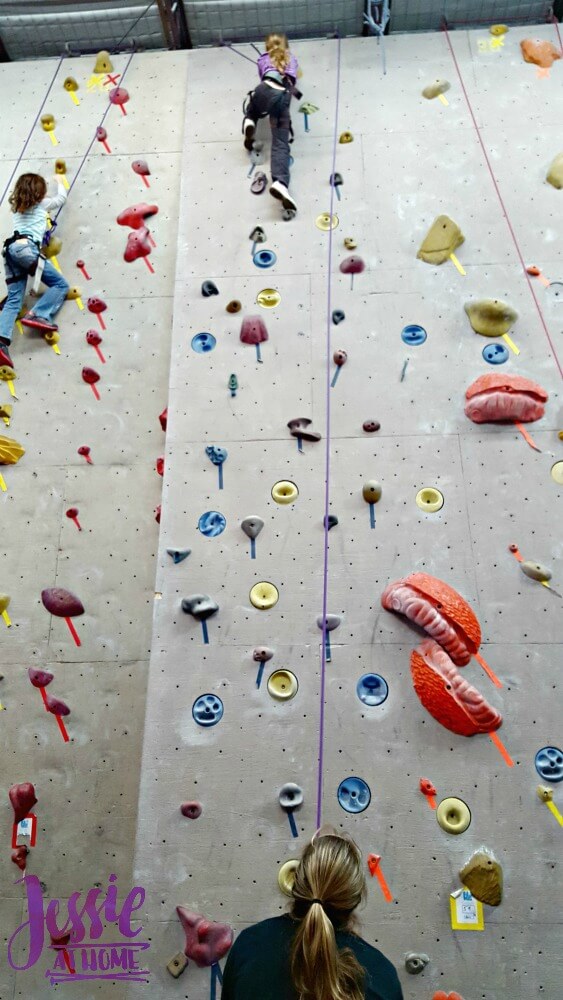 A few weeks ago we went climbing with the girl scouts. Here are Vada and Kyla doing their monkey impressions!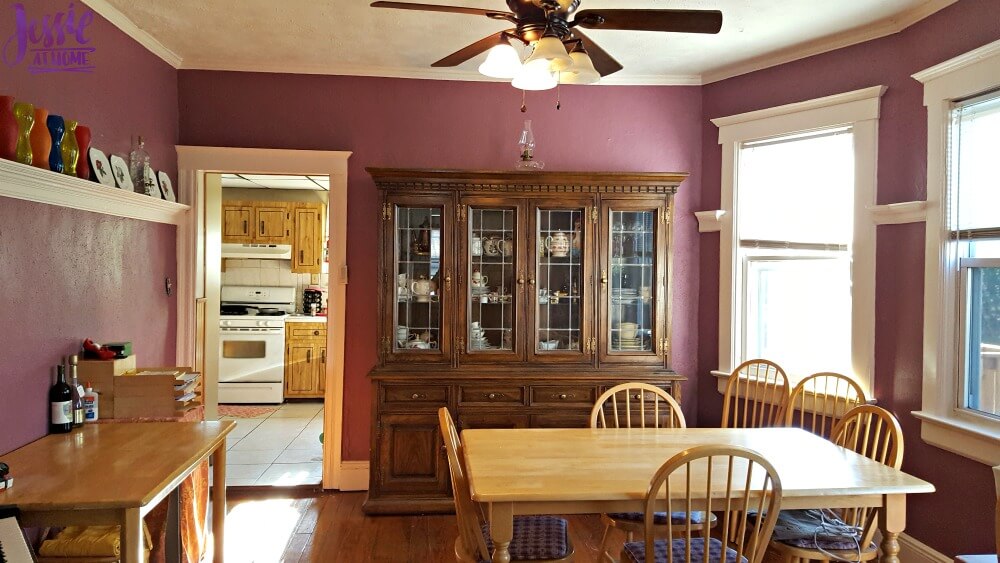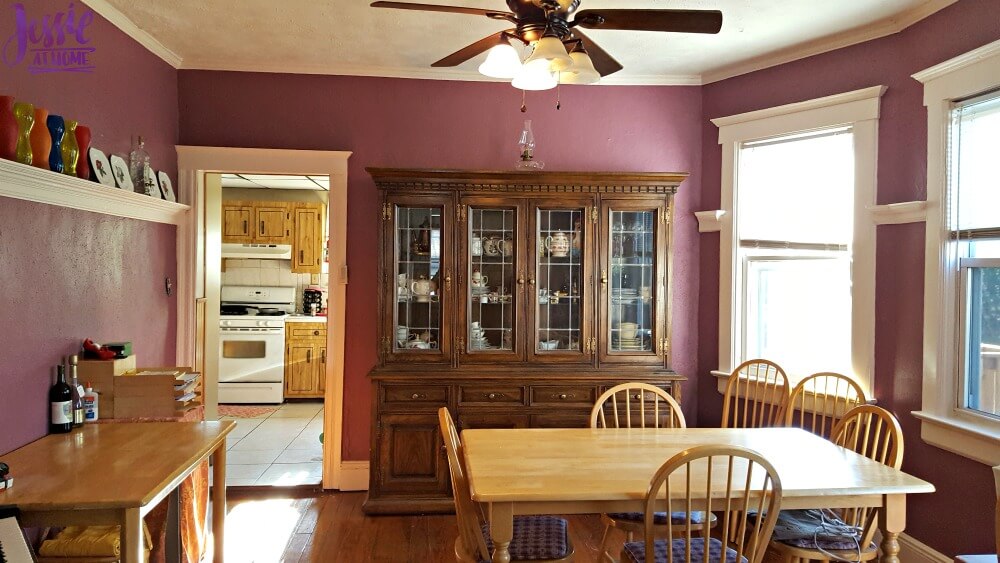 Over Thanksgiving weekend we painted our dining room. I really like it.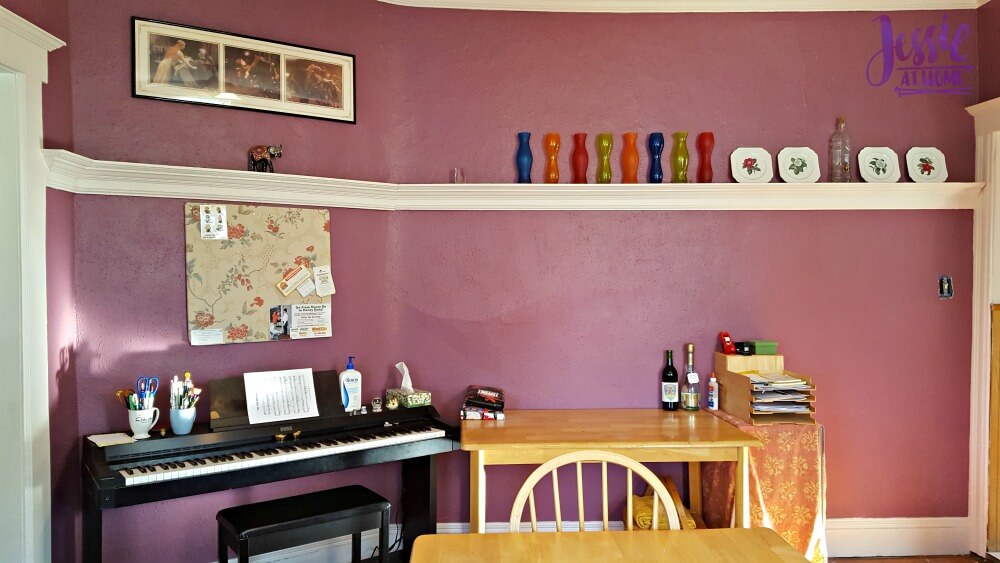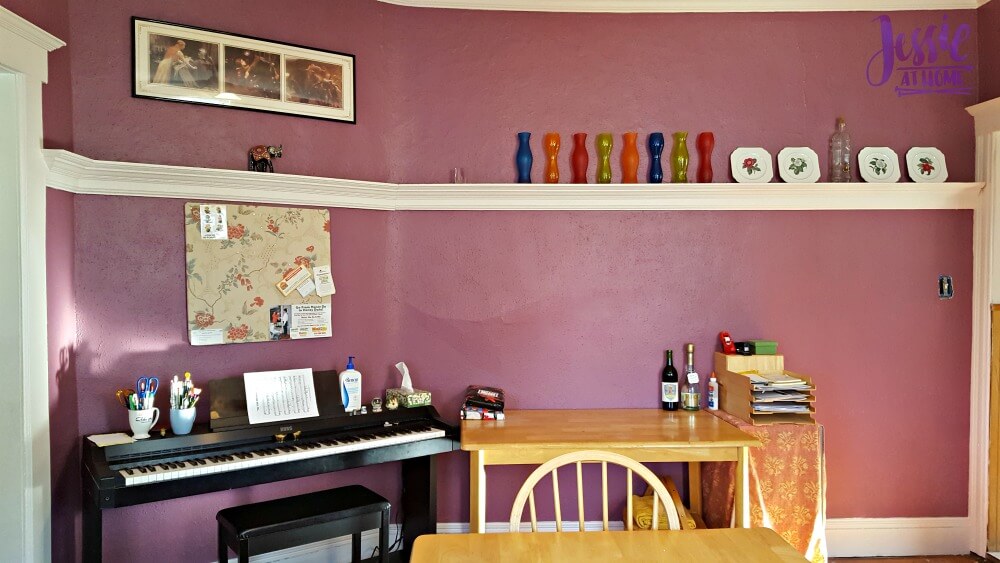 Aren't those vases fun? My friend Sarah gave them to me years ago and they have finally found a place to live!
Well, there you have it. A little bit of what we've been up to over the past few months. Happy Holidays!!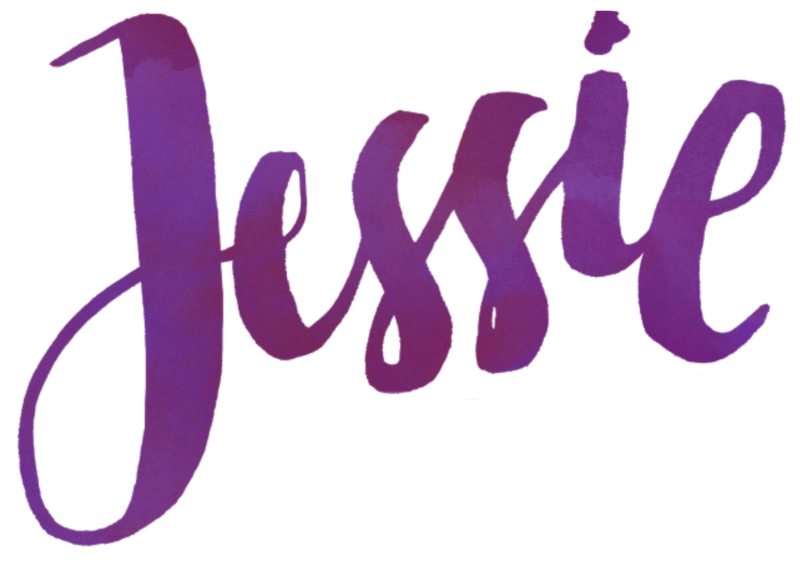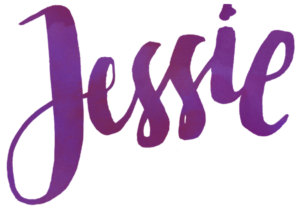 ©Copyright 2016 Jessie Rayot / Jessie At Home All my videos, patterns, charts, photos and posts are my own work. Do not copy them in any way. If you want to share this information with someone, share the link to this post. If you want to share on your own blog / website, then you may use the first photo in this post and link back to this post. You may not give away printed copies of this post. Thank you.