Happy Tuesday my friends! I hope your week is off to a good start.
Did you do anything special for I Love Yarn Day on Saturday? I went to Rhinebeck Sheep and Wool Festival. I didn't take a lot of pictures, as I was having a lot of fun and kept forgetting.
I did remember to take a photograph of where I parked. I've been doing that a lot when I go somewhere by myself. I'm always worried I'll forget where I parked. But I'm sure you don't need to see that photo, so here are a couple I took of yarnie people and pretty fall foliage.
The Sheep and Wool Festival is often just referred to as "Rhinebeck" by yarnie folk, as it is in Rhinebeck, NY. It happens every year, and is pretty huge! There are buildings and barns full of yarn vendors, and vendors for everything yarn related. You can buy a fleece, batting, yarn, dye, hooks, needles, weaving tools, spinning tools, and there is even one building full of local food vendors.
The first thing I did upon arriving at the festival was go on over to the "meet the author" building. I wanted to get a hug from Margaret Hubert. Every day is better with a Margaret hug! I also bought her new book, and she signed it for me. Then I stopped to say hi to Edie Eckman and pick up a signed copy of one of the few books of her's that I didn't have yet.
I knew my friend, Shari White was there, and I tried to find her through texts, but I kept missing her everywhere she said she was. Plus, I'm not a big texter, I kept almost dropping my phone. I finally just called her and met her in the food building, by the beef jerky booth. Her sons were trying to get her to buy every piece of food in the whole building. I spent some time picking out some goodies with her, and then said bye and wandered off on my own for a while. Shari had told me that Linda Dean was helping out in the Lisa Souza booth, so I headed off to see my Cali friend. Of course, that meant I ended up picking up several skeins of yarn.
I continued to walk around for a while, and eventually made my way to the on site Museum where my friend Jack was demoing some weaving. Here he is with a piece he had made on one of the barn looms.
As I walked around some more, I was very pleasantly surprised to run into Stephanie of Frabjous Fibers!! It was so nice to catch up with her, even if it was just for a few minutes before we both went our own ways again.
Eventually my feet started hurting. I guess my new shoes weren't as all~day friendly as I thought they were. So I checked my phone to see where I parked and headed home. Here are a few pictures of some of my loot. Yarn, books, and cotton candy for me, kettle corn, fudge, and dip mixes for the family. Oh, and maple candies for the girls and I. The bag of acorn tops is for a craft I had in mind. Who knows if it will happen, but I have a bag of acorn tops now!
Well, that was my I Love Yarn Day; though really, every day is I Love Yarn Day in my life. 🙂
I hope to share some more photos of my studio renos with you next week. It's not quite done yet, as I have a lot of deadlines coming up, but some progress has been made.
That's all for now. Stop by again soon.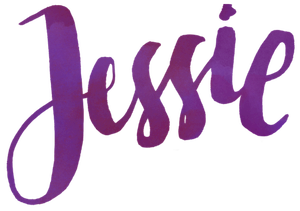 ©Copyright 2015 Jessie Rayot / Jessie At Home All my videos, patterns and posts are my own work. Do not copy them in any way. If you want to share this information with someone, share the link to this post. If you want to share on your own blog / website, then you may use the first photo in this post and link back to this post. You may not give away printed copies of this post. Thank you.
This post may contain affiliate links/ads. If you purchase something from a link in this post, I may be compensated.