Spray chalk, paint and canvases, birthday cake, and a nice day, what more could you ask for when cerebrating your 12th birthday?! The twins had a great birthday party last month and everyone who came had a blast painting canvases and painting the yard, the house, and the garage with Testor's spray chalk.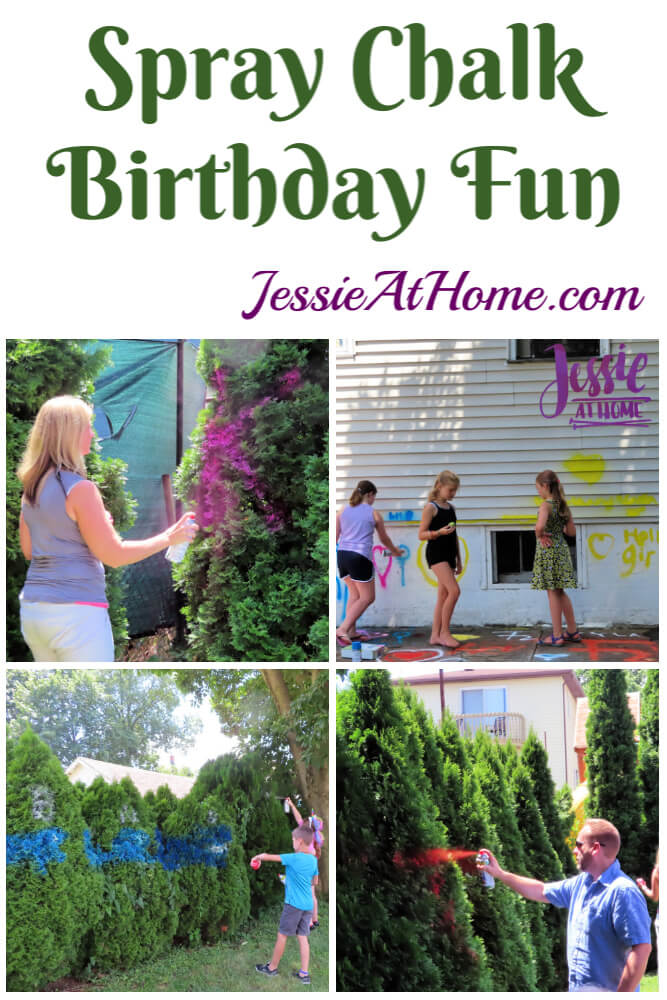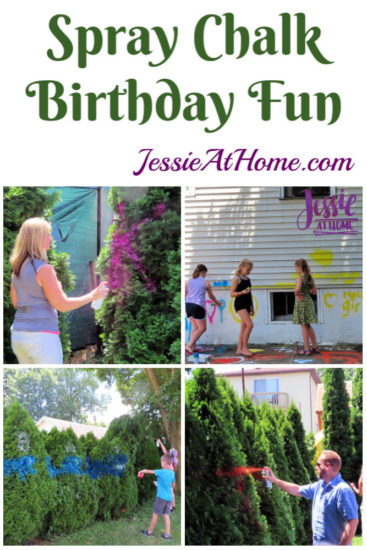 The products used in this post were provided by Testors, All opinions are my own.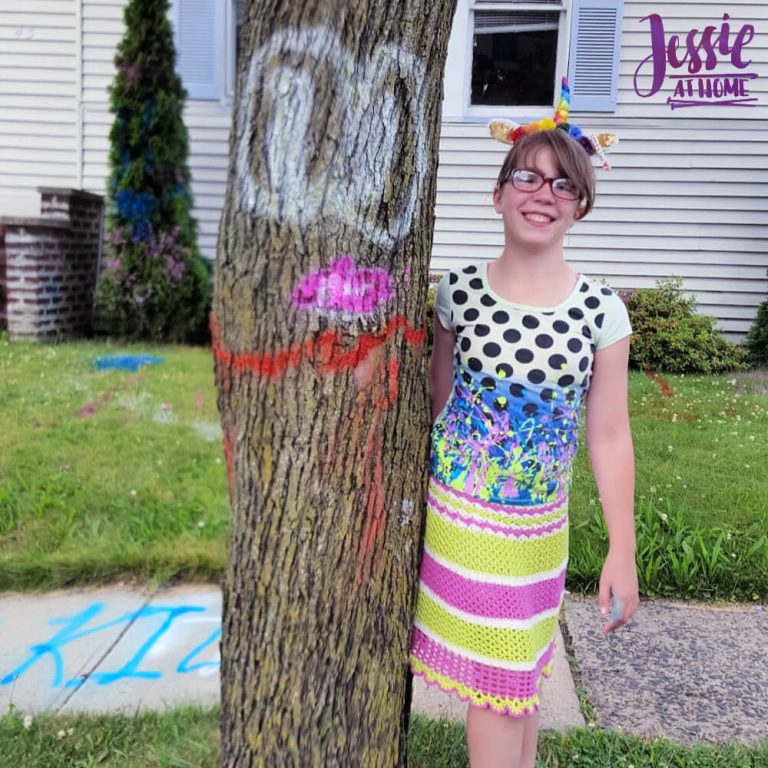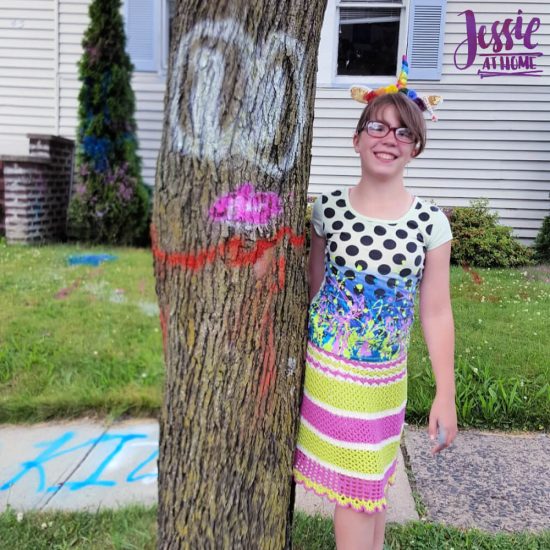 This summer we decided the theme for the girls' birthday party would be "art". I was getting some products from Testors to review and asked if they would like to send some spray chalk for us to use for the party and review. They said "yes"!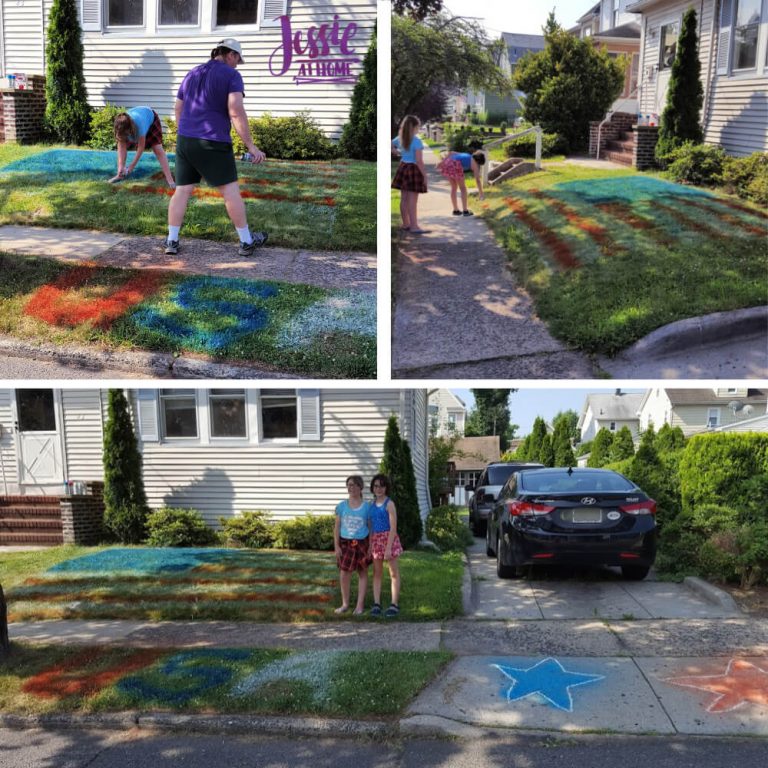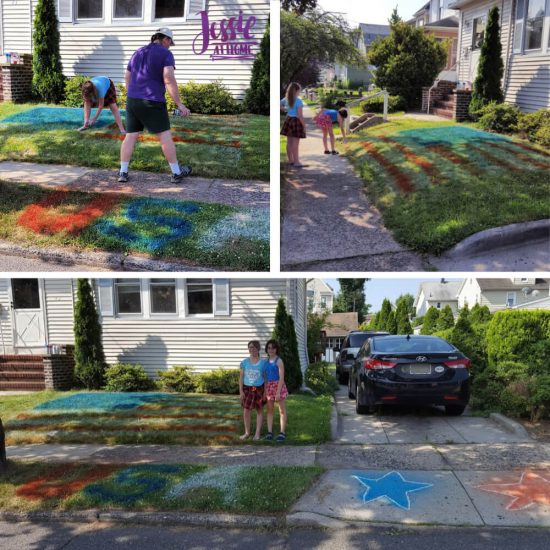 We got a little excited and opened it up a bit early to decorate the front yard for the Fourth of July. We had to test it out, right? The whole family took part in painting a flag and other patriotic designs in front of our house. It was easy and fun! We also got a lot of honks and waves from cars passing by. 🙂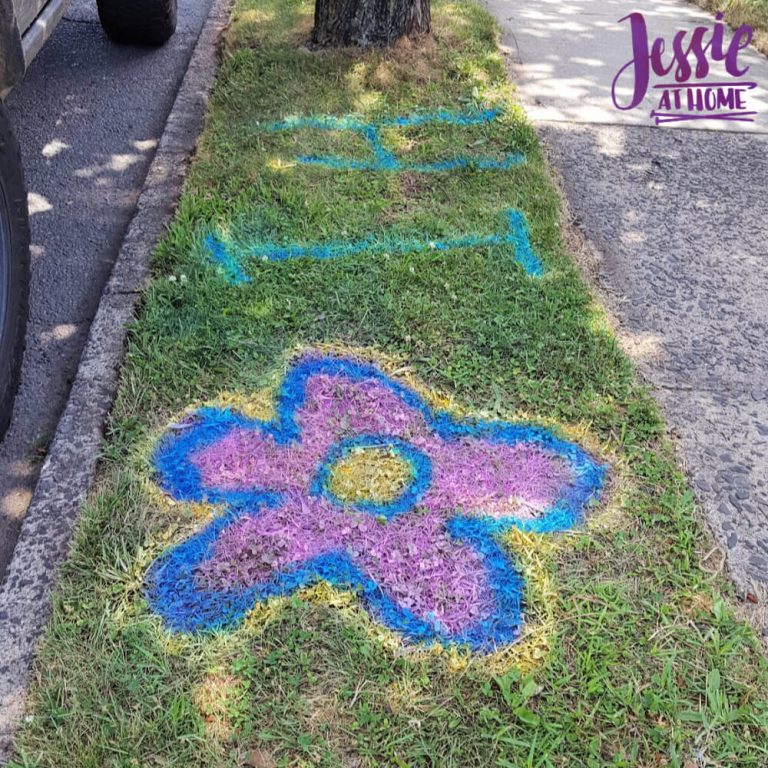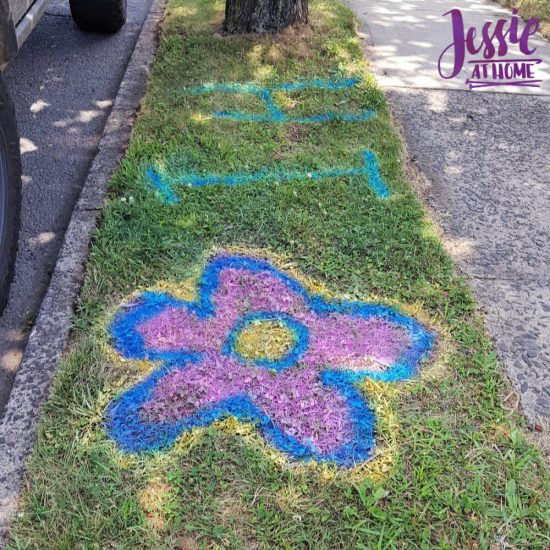 Kyla and I did try spraying our hair with it as well. It created great color, but it didn't really "set" in our hair. So when I patted Kyla on the head it would release a pretty little chalk dust cloud, and if we leaned on anything it would leave a mark.
Of course, it's just chalk so it washed out of our hair and everything we leaned on with no problem. However, I would say it's not really a hair painting product. We may have gotten a little over-excited.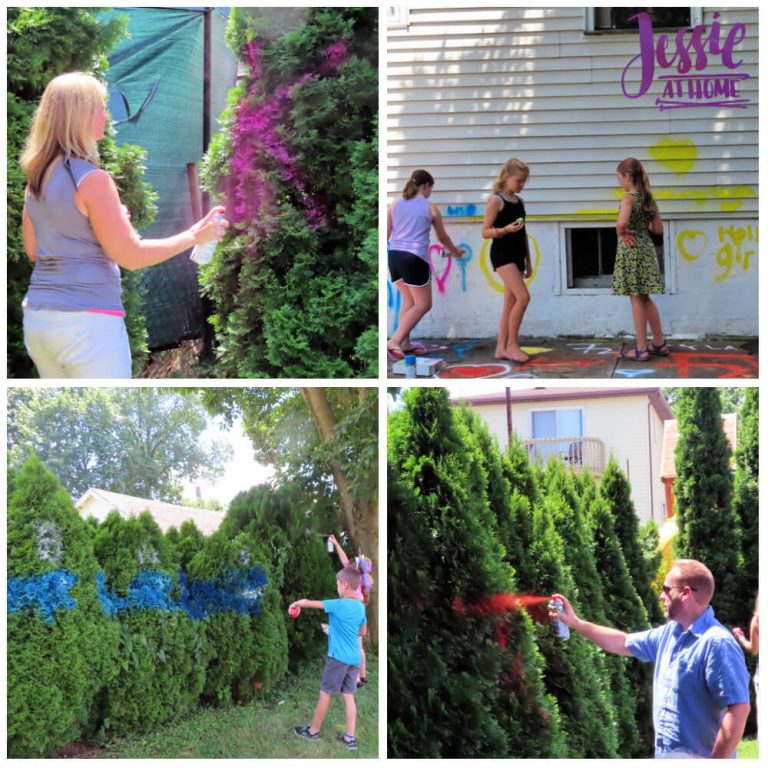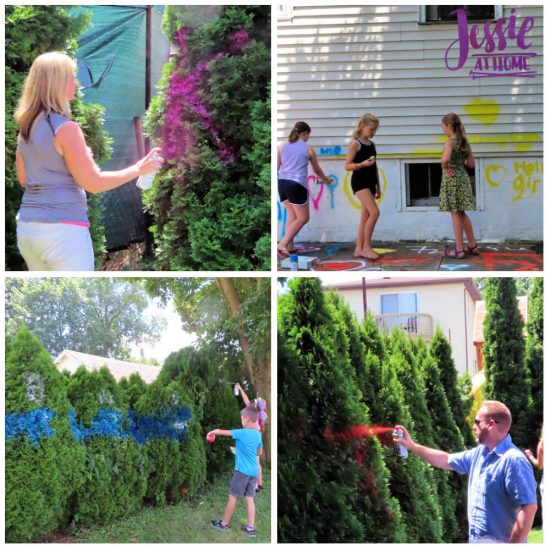 For the party we had bunches of spray chalk in our back yard. Everyone, young and old, had a great time painting pretty much everything. The two little boys from across the street even sprayed each other. It was pretty funny.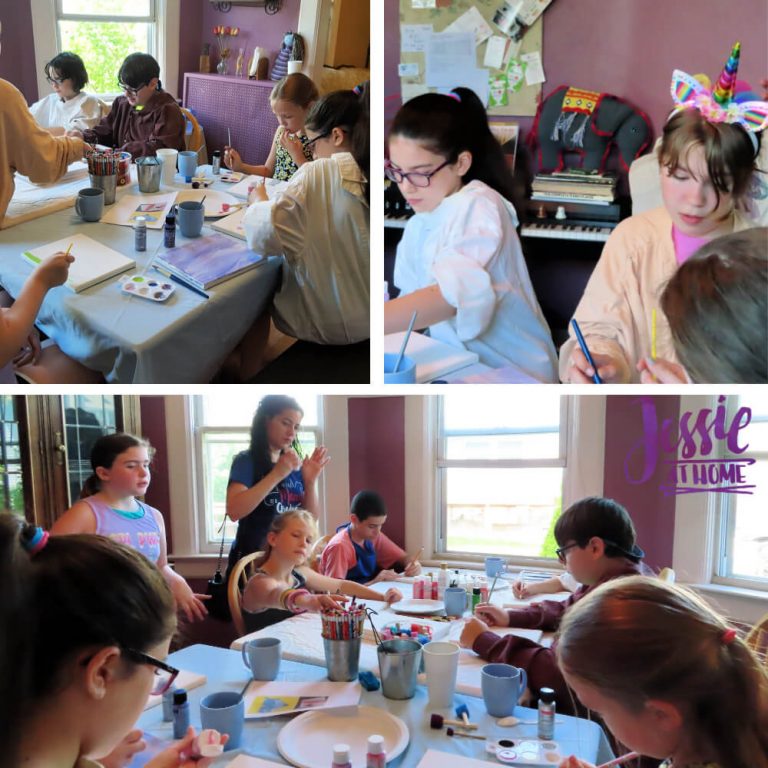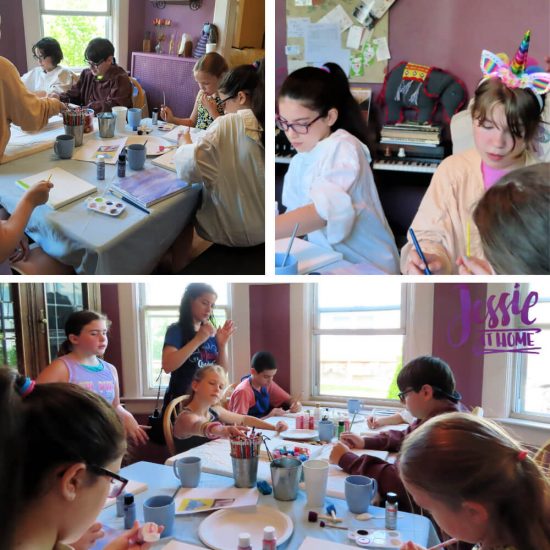 We also had canvas painting set up in the dinning room. We went to the local thrift store which benefits our town's family service bureau, and bought some fitted sheets to cover the tables. The kids got so creative and only once did Kyla rinse her paintbrush in her friend's drink. 🙂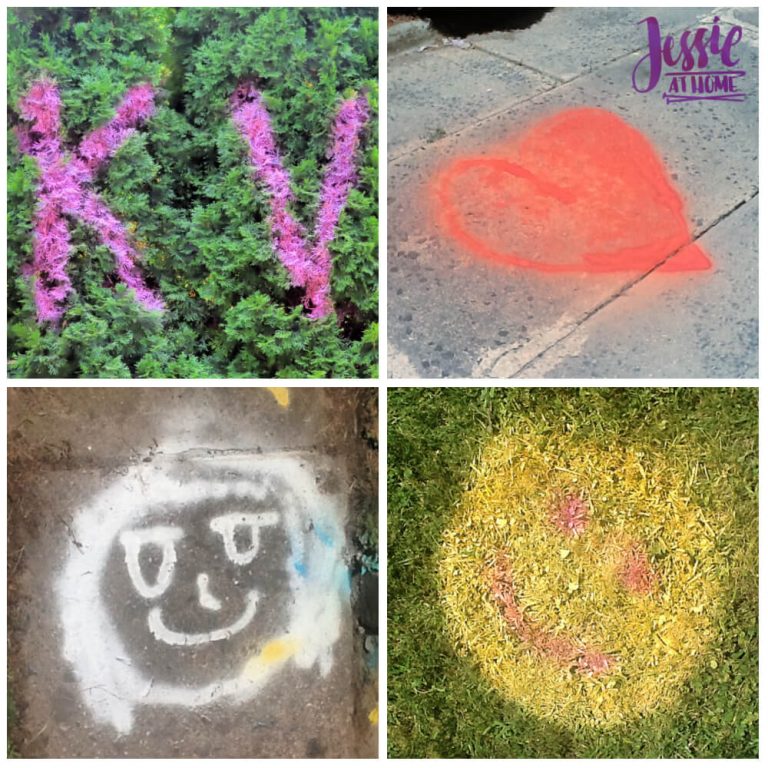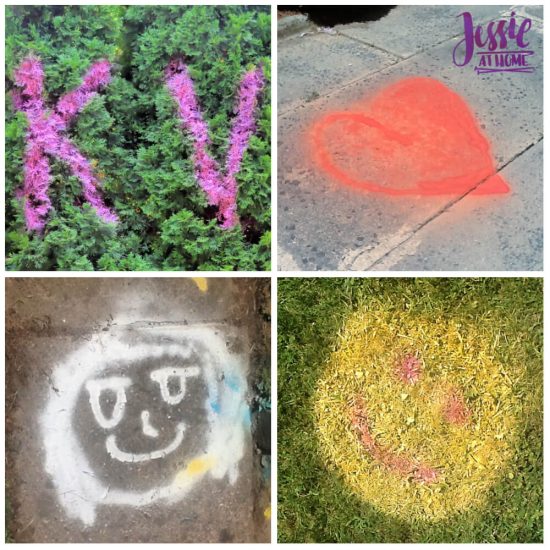 In addition, Testors Spray Chalk is available at Home Depot, Michaels, select True Value and Do-It-Best stores, JoAnne Fabric, Wal-Mart, Target and Blain's Farm and Fleet.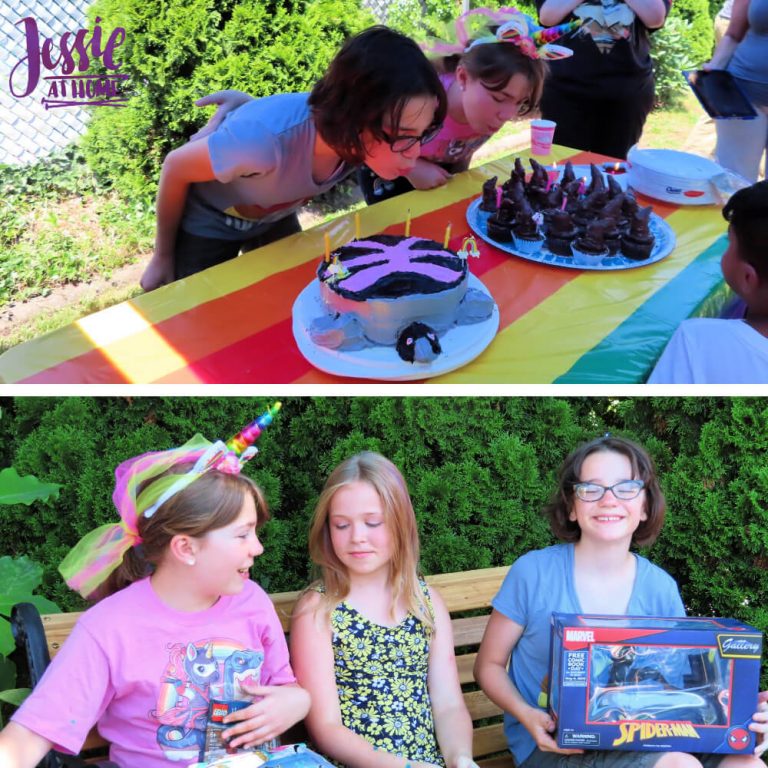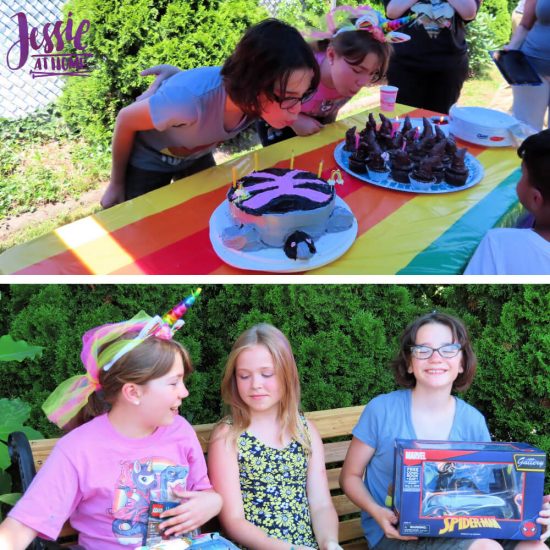 I would say the spray chalk was a HUGE success! It's easy to use, easy to clean, and totally safe for people and nature. Plus they now carry sets in team colors. How cool is that? You can deck out your house for your favorite team! You can find so much spray chalk on Amazon HERE.
As you may have noticed, the chalk was sprayed on the grass, bushes, wooden garage, cement, and house siding. Doug washed the house with the hose the next day just to be safe. The rest washed out after a while with the rain. It also washed out of our clothing with no special care. There is not a hint that any of this ever happened, other then photos and awesome memories.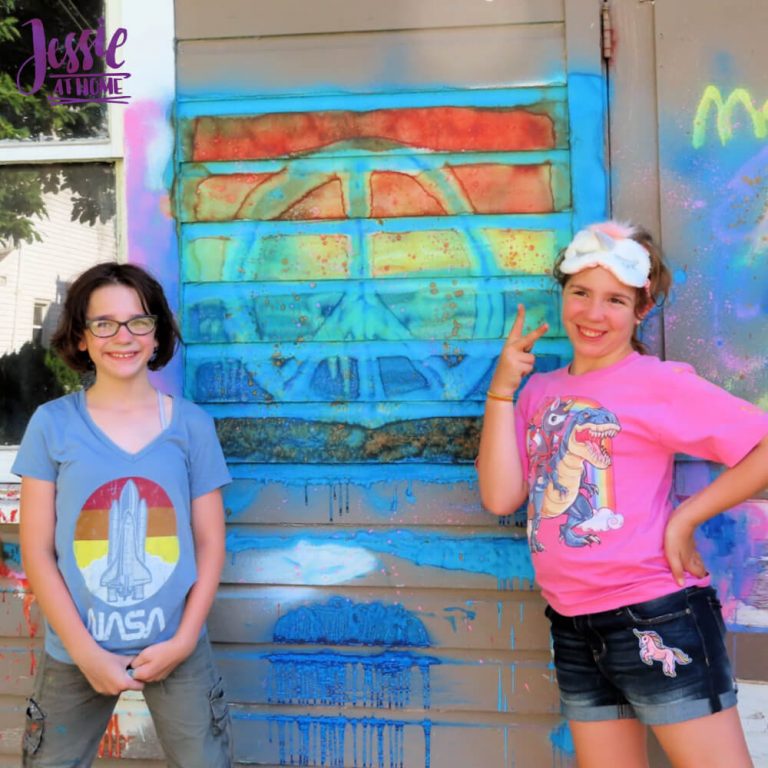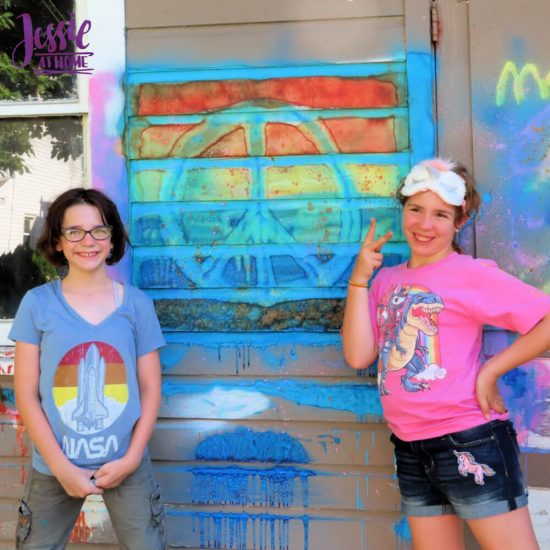 So my friends, go fourth and spray chalk the world! It's good, easy to clean fun, and isn't that what's important, having fun?!
Happy Creating!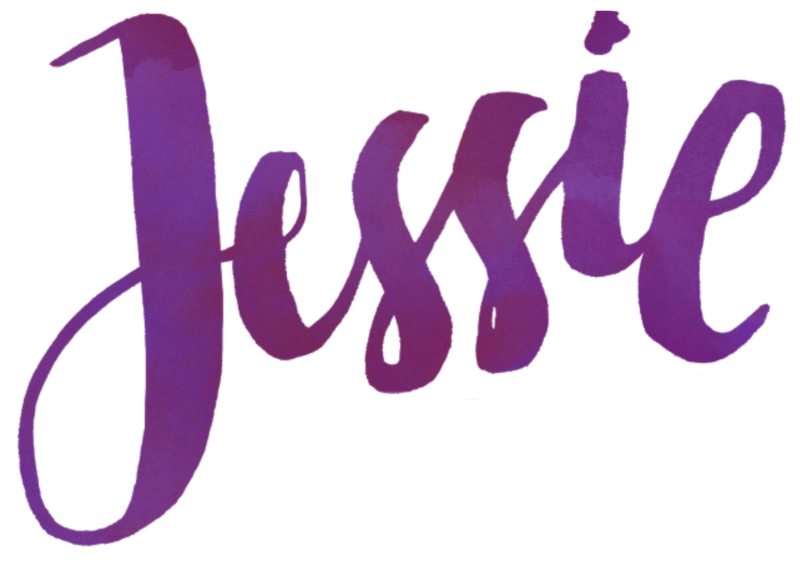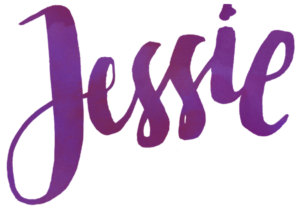 If you liked this spray chalk post, then take a look at these.