Star Trek Crono-Trek was my great discovery at the end of the summer. What a great way to wrap up an adventure packed summer! I failed at posting any Selfie Sundays this summer, so I'm going to just share some highlights today.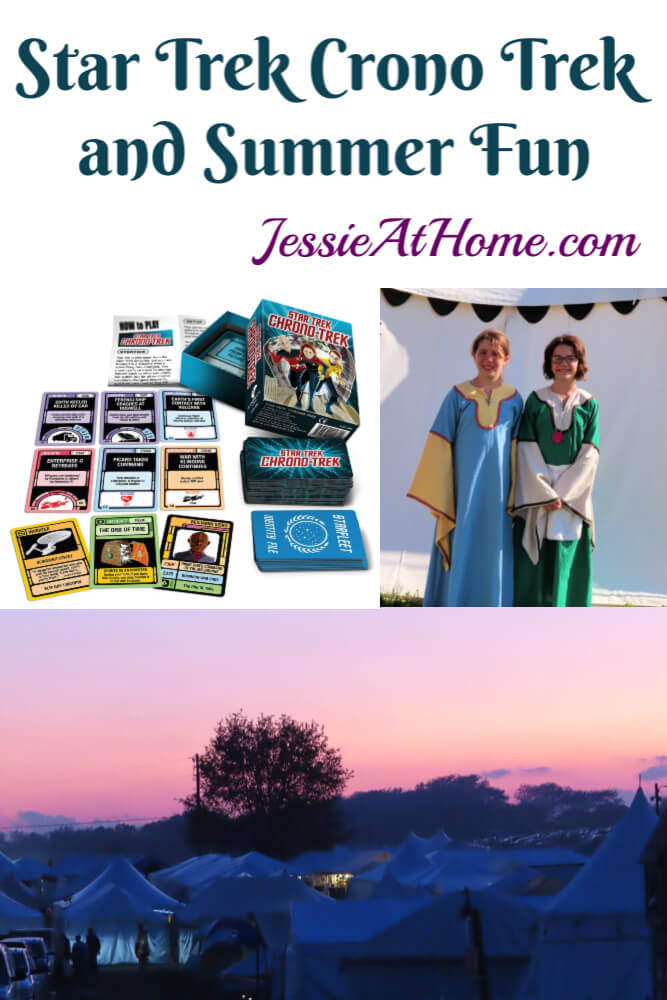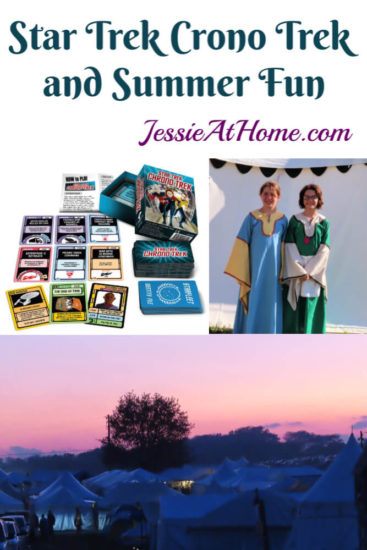 The game reviewed in this post was provided by Looney Labs. All opinions are my own.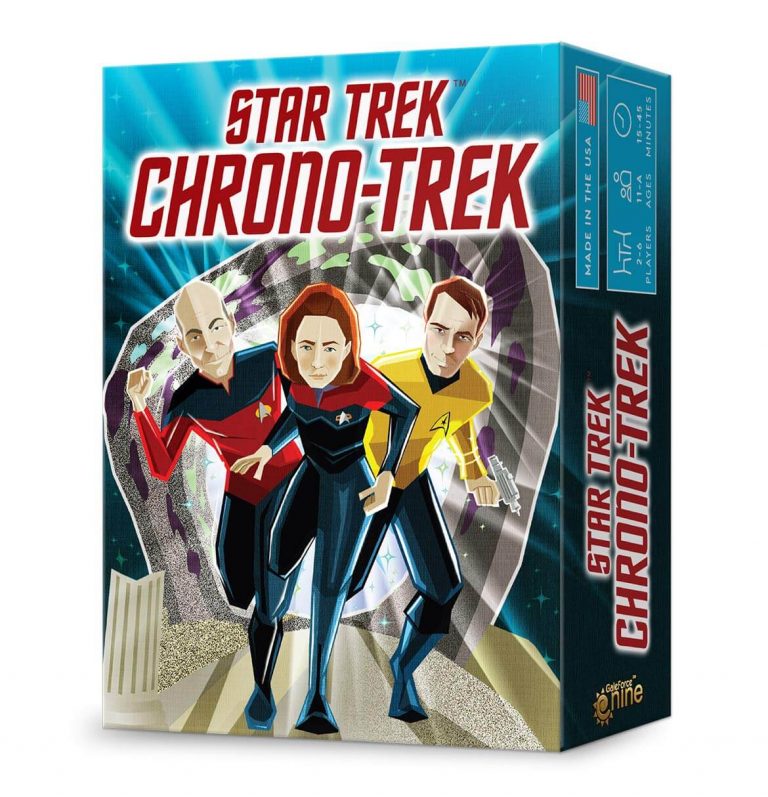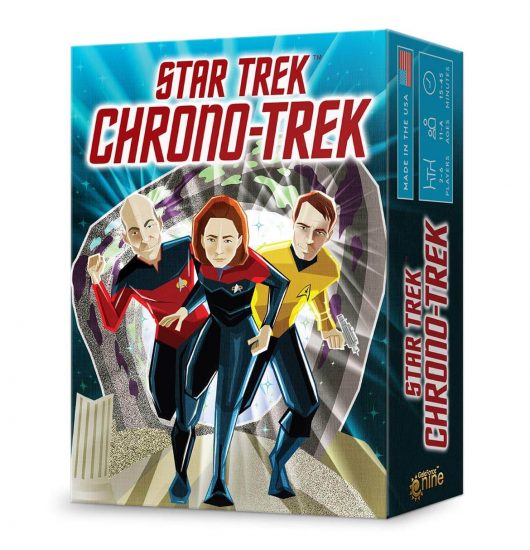 This awesome game from Looney Labs arrived at my door at the end of the summer, just before I went off to join my family on Long Beach Island. So I packed it in my bag with my clothes and my yarn in anticipation of some geeky fun.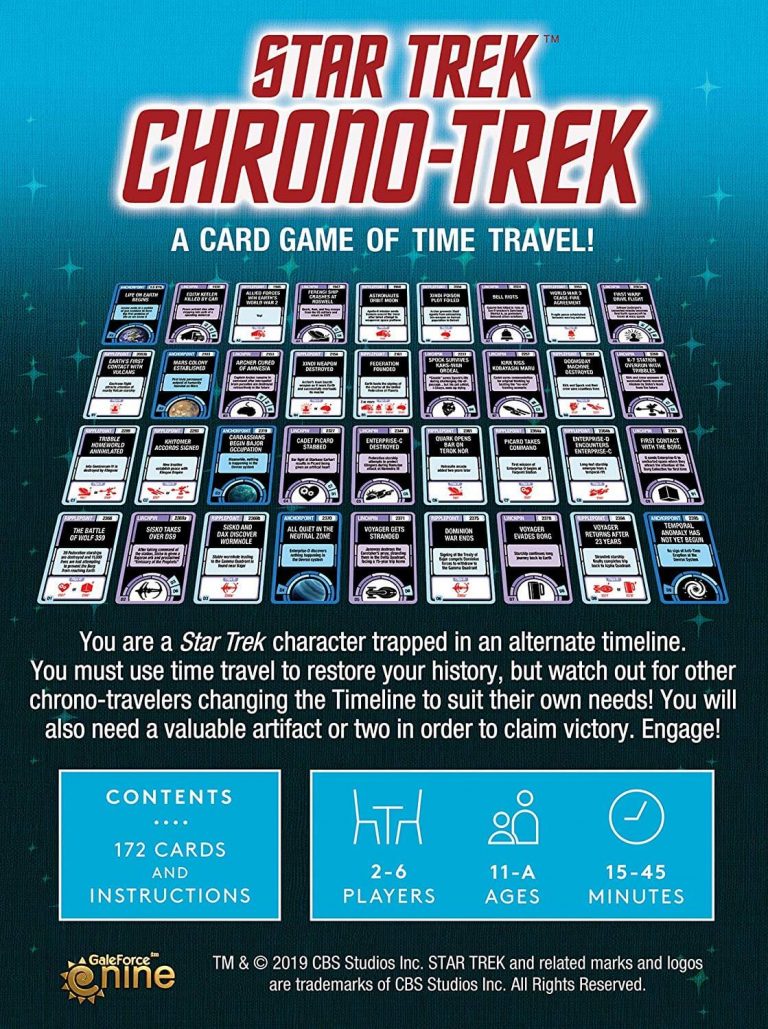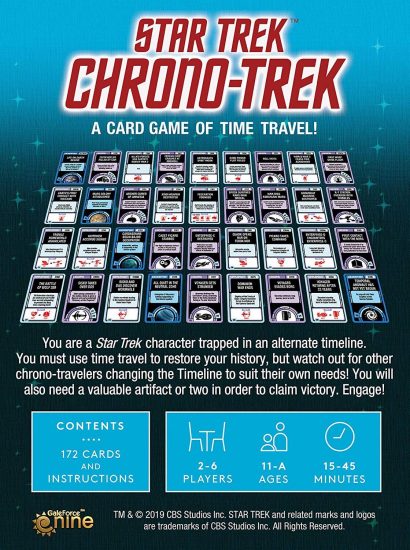 When we had a rainy afternoon, I pulled out Crono-Trek and gathered my Trekie family members. At first there seems to be a lot of rules and explanation, however, once you just play a hand, it all makes since.
There are 36 cards that lay out in a grid to show the Star Trek timeline. Everyone picks a character at random, and the character you are determines your goals. The character cards are divided into 4 levels of difficulty, so you can start off with the easiest level and then work your way up.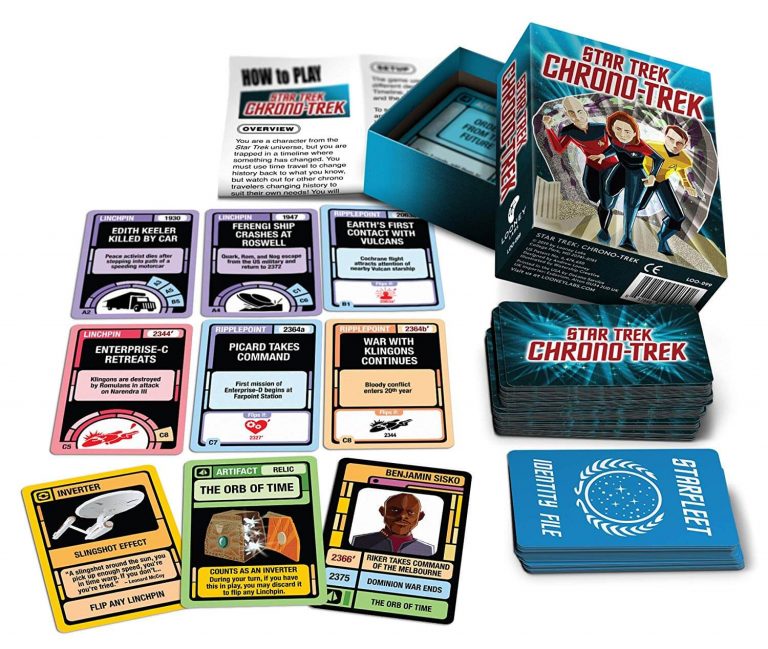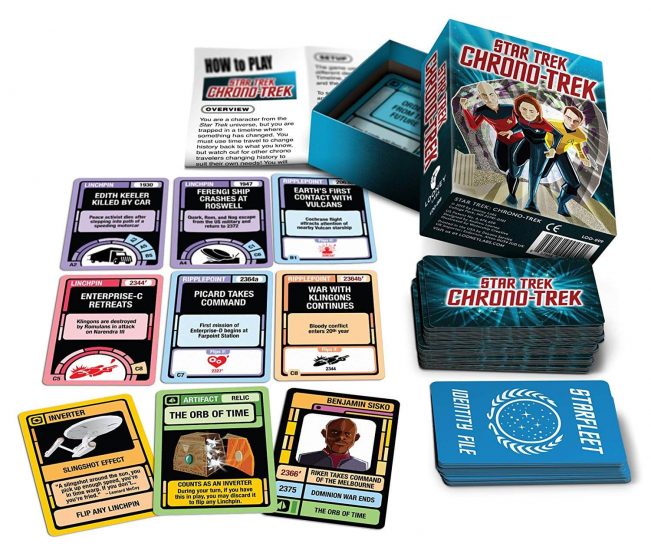 Through the game play you change events in the Star Trek timeline, many of which change other events and so on. I really enjoyed the way everything connected, and I loved identifying events from all the various Star Trek series. I was especially excited to see Edith Keeler represented!
If you are a Trekie, even just a little, you should grab this game. It's really more fun then a Klingon ship full of tribbles!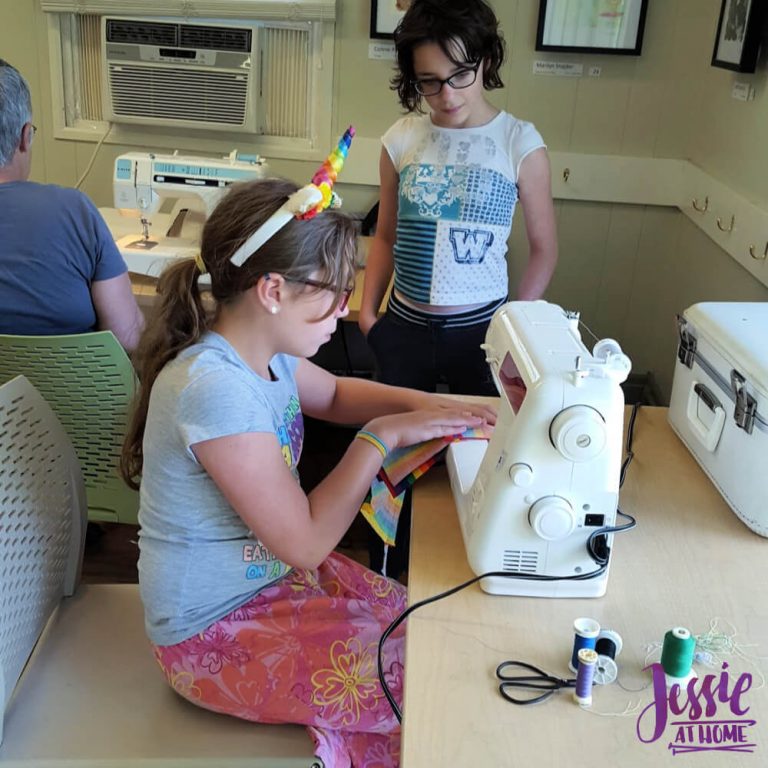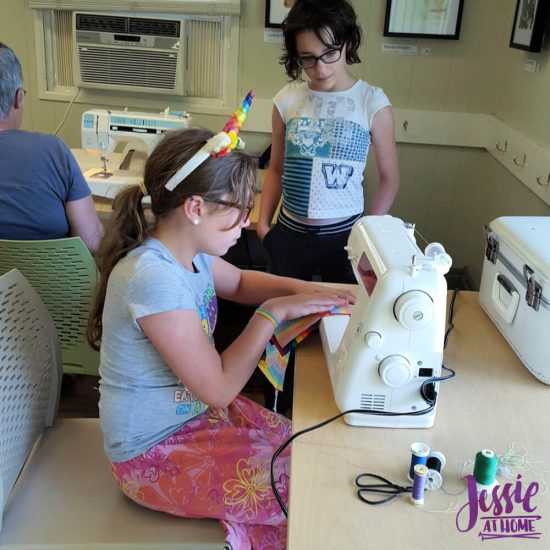 At the start of the summer, the girls came with me to our local sewing group. Kyla was inspired by some awesome rainbow fabric that a very kind friend of mine gave to her. So, I taught her to use the iron and the sewing machine. She designed a little project of her own, I gave her a few tips and taught her what she needed to know, and she went at it like a pro.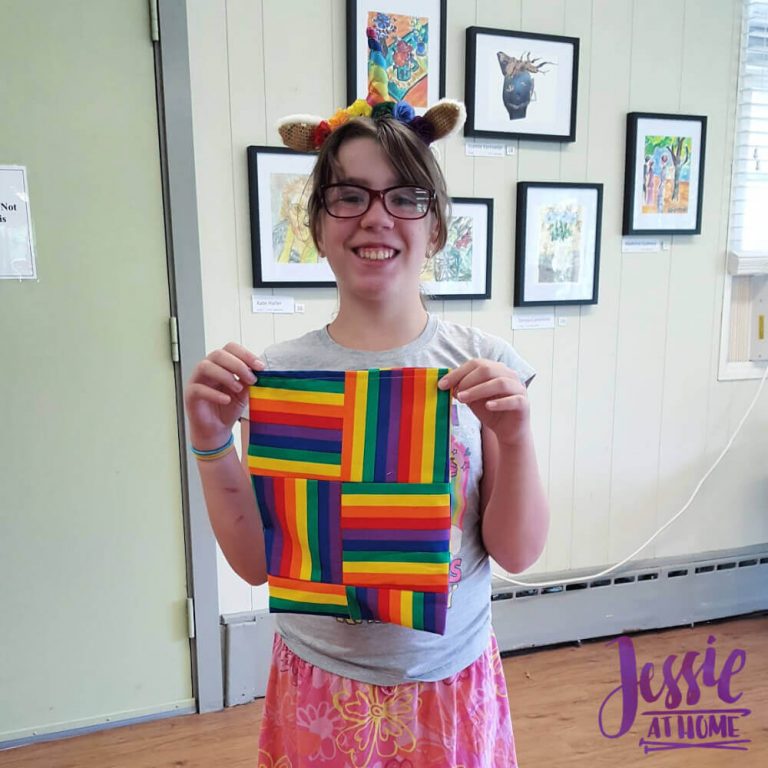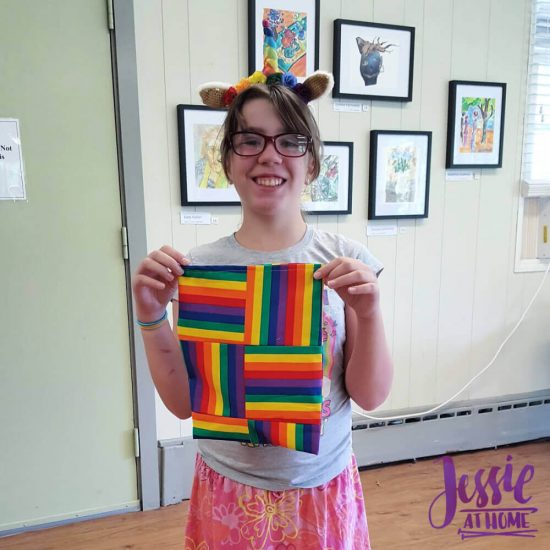 Look at this awesome bag she made! I used to teach college kids to sew, and she caught on quicker then most of them. I think we have a natural here!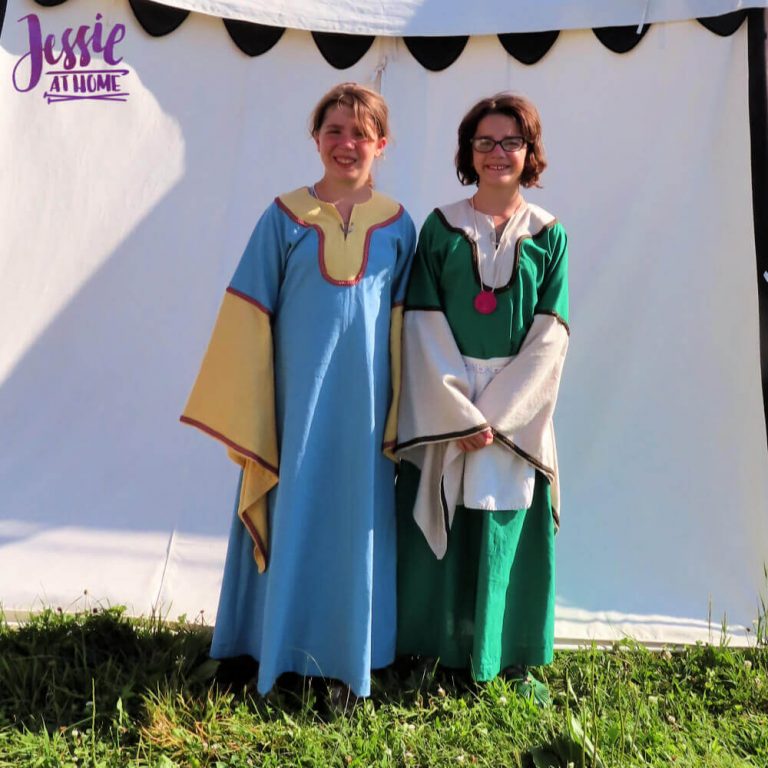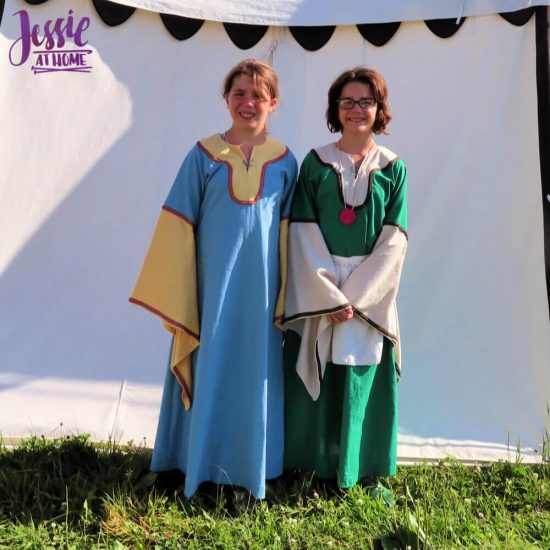 Speaking of sewing, I made each of the girls about a half dozen various garb pieces each for Pennsic. They looked awesome. I'm hoping they will still be able to wear the new garb next year as well.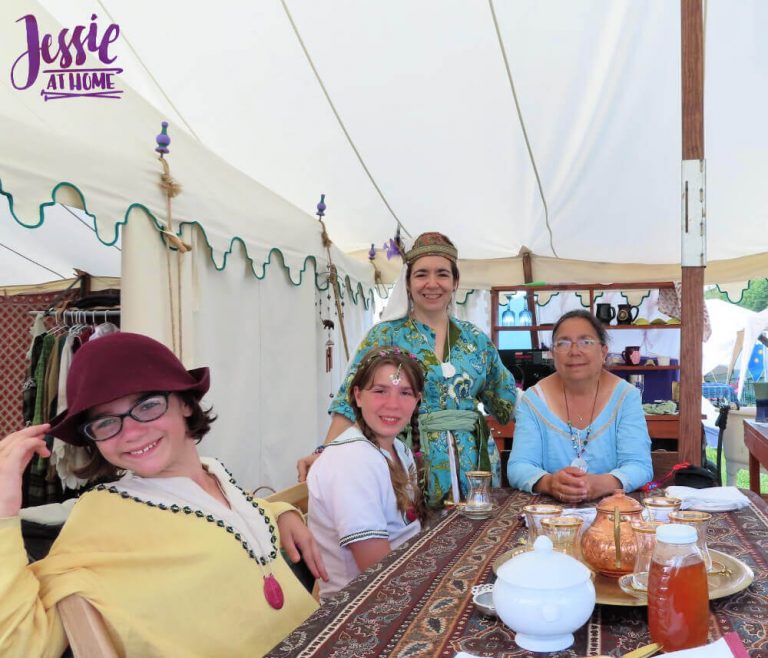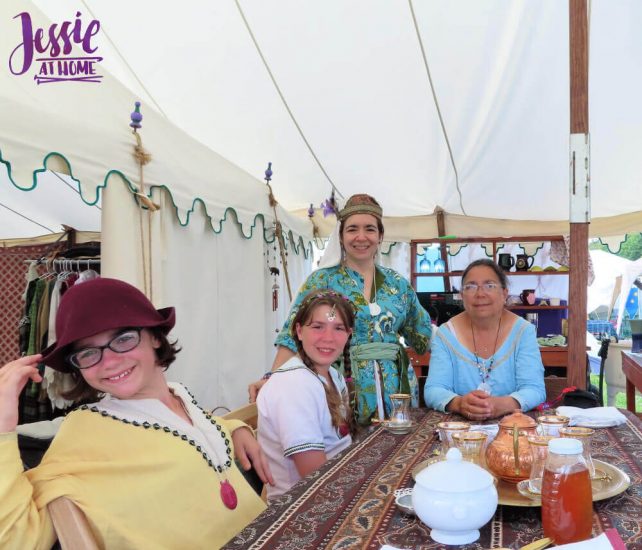 One afternoon, my friend Donna had our friend Vivian throw us a tea party. Above you can see Vada, Kyla, and my mom enjoying the tea with Vivian in the back. It was relaxing and yummy and awesome.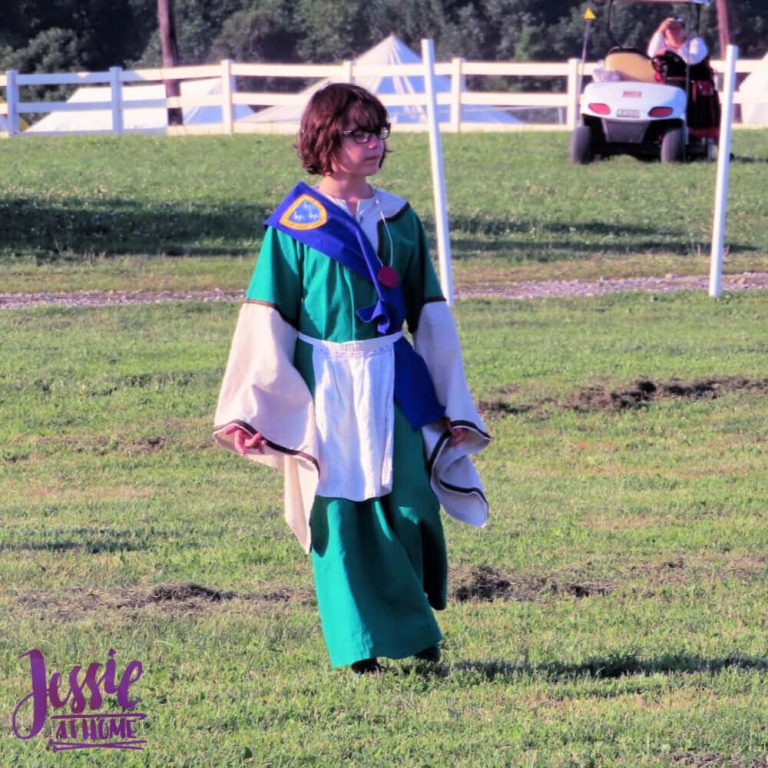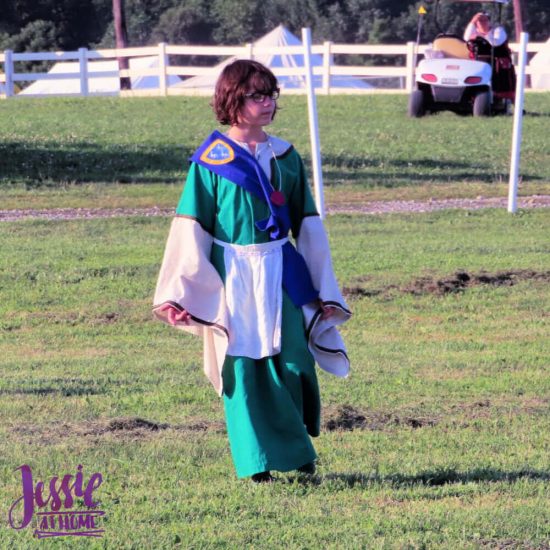 This was the first year that the girls were allowed to be "free range" children. They had so much fun exploring Pennsic, roaming the market, playing in the game tent, and making friends. All the extra freedom was great practice for middle school.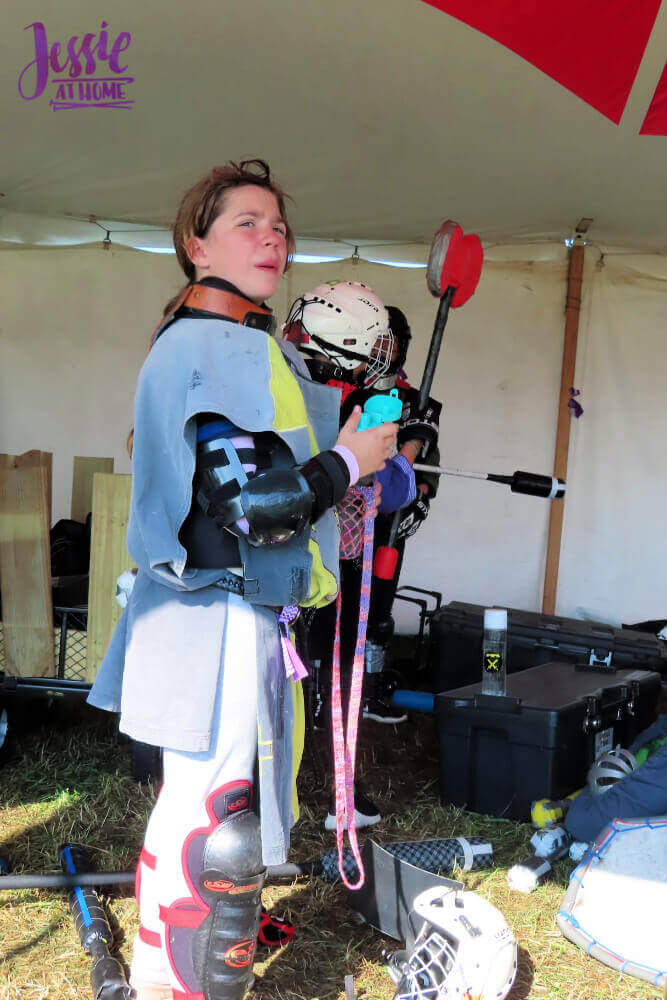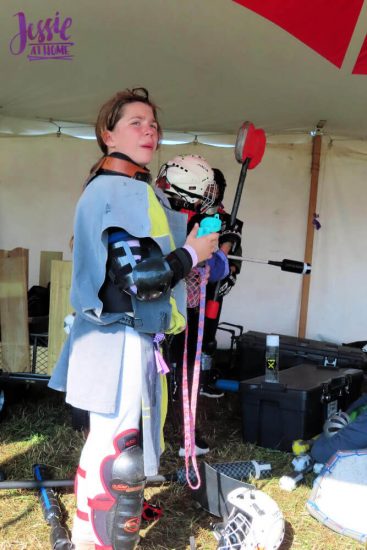 Kyla is taking after her father and becoming a fighter. She really enjoys it and kills lots of people. Even the boys who are bigger then her. 🙂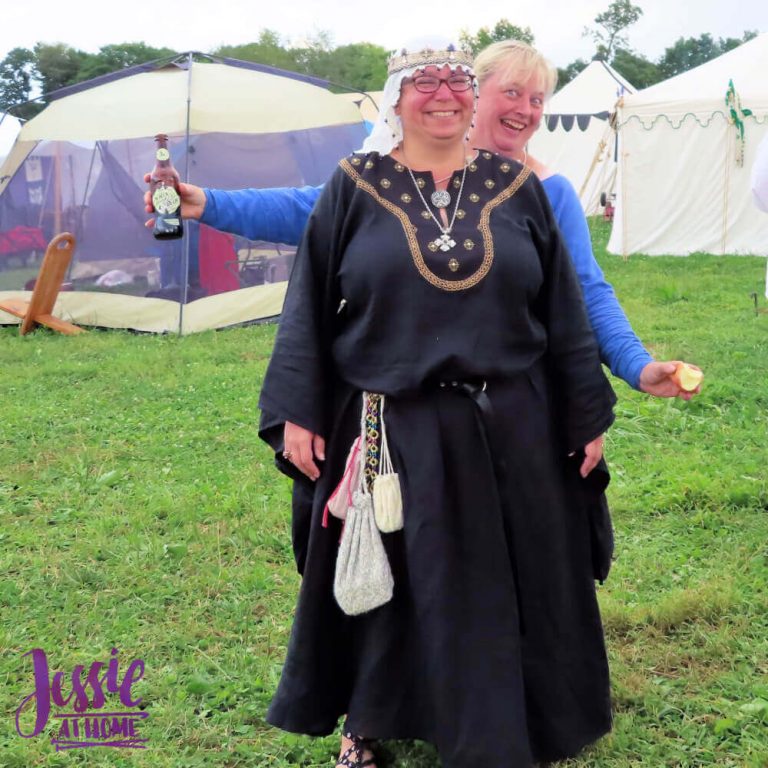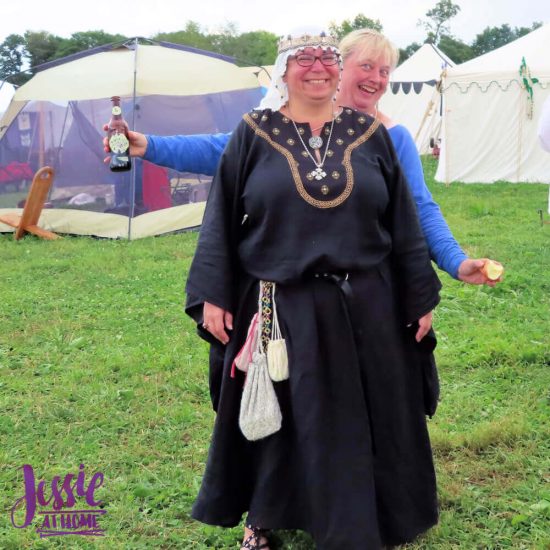 So, you would think the fact that I'm the princess this year would earn me some respect, but I seem to be surrounded by jokers.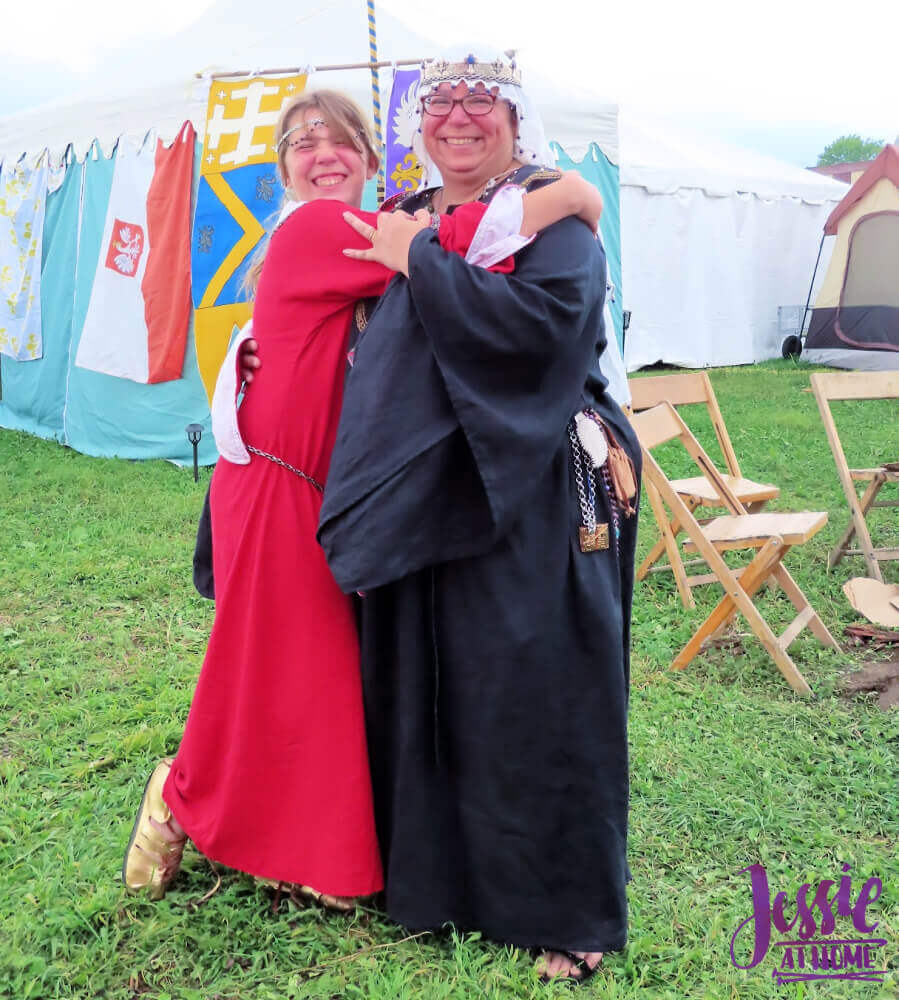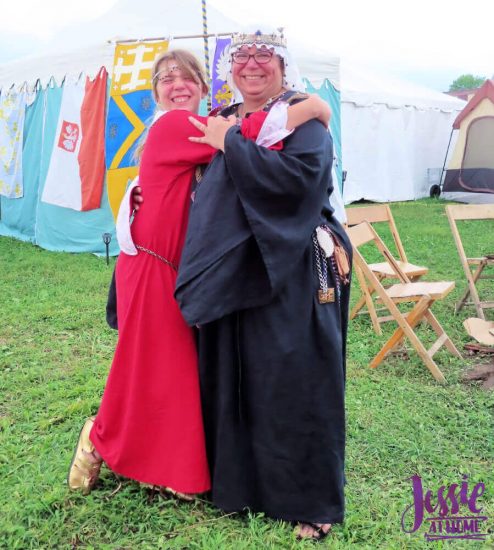 Even though I'm the one with the crown, we all know who the real princess in this family is. She's a self-rescuing princess, too!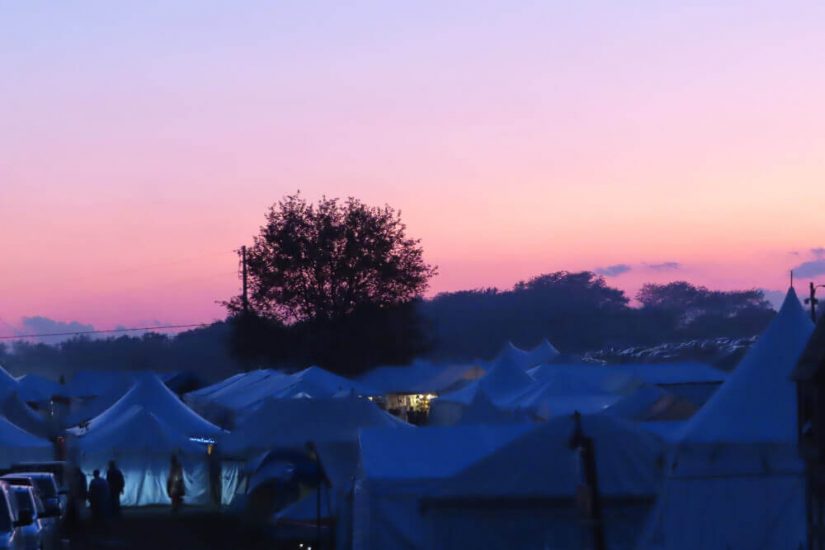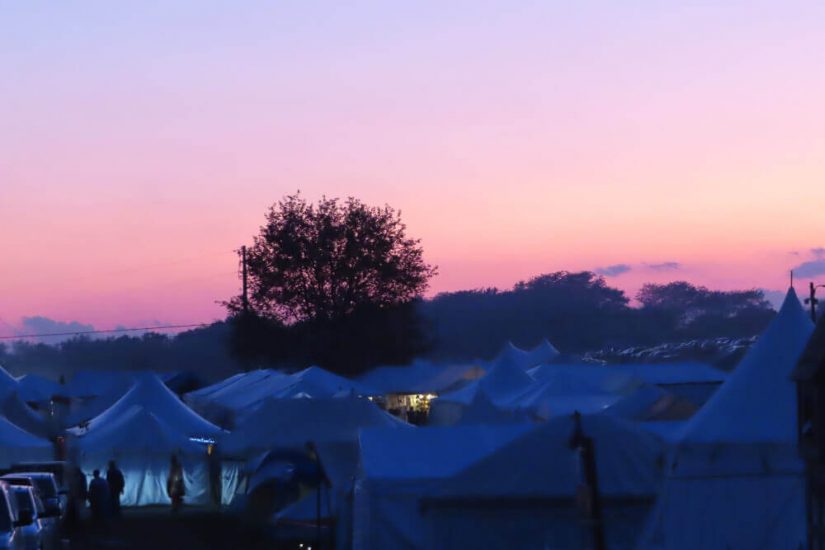 OK, it's getting late, and I'm getting tired, so I'm calling it a night. Happy fall, my friends.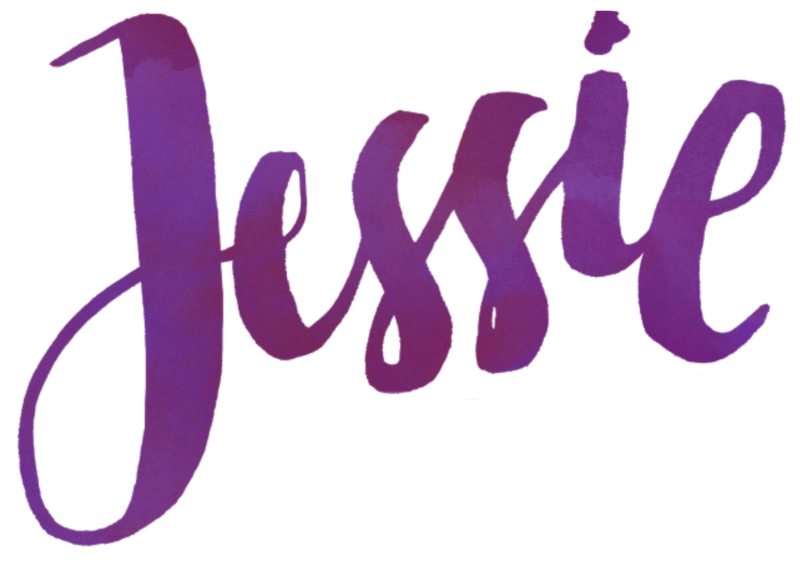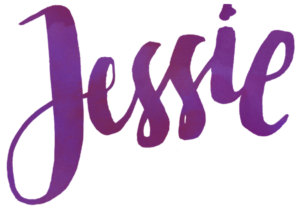 ©Copyright 2019 Jessie Rayot / Jessie At Home All my videos, patterns, charts, photos and posts are my own work, so you may not copy them in any way. If you want to share this information with someone, then share the link to this post. If you want to share on your own blog / website, then you may use the first photo in this post and link back to this post. Also, you may not give away printed copies of this post. Thank you.
If you liked this post, then take a look at these.