Stitchopedia Video & Photo Tutorial
When you finish a knit creation you need to bind it off and the Bind Off Knit Wise is the most common way. Most patterns will simply tell you to "bind off" and leave which bind off you use up to you. Here are photos, instructions, and a video to help you learn how to bind off knit wise.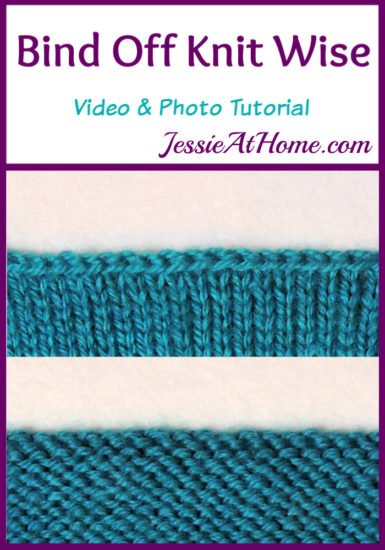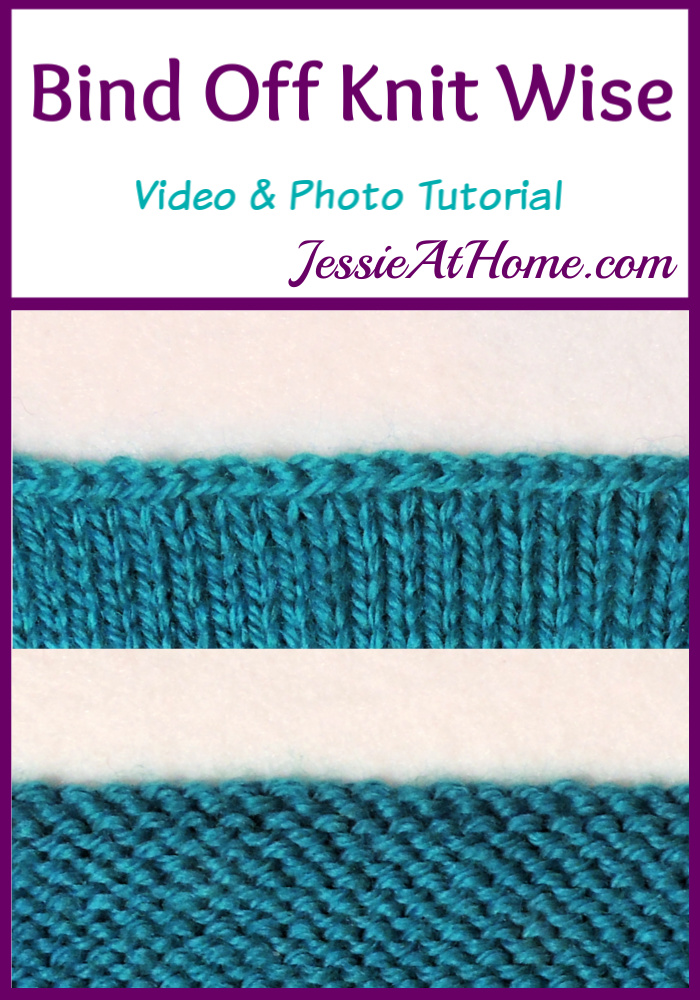 Video
If you can't see this video, try watching it on YouTube HERE.
You can also watch a short version on Tangi HERE.
Written instructions with photos
Stitches and Abbreviations:
bo – bind off
sp(s) – space(s)
st(s) – stitch(es)
yo – yarn over
If you are left handed, reverse the left and right in this tutorial.
To begin the bind off knit wise, first knit the first two sts loosely.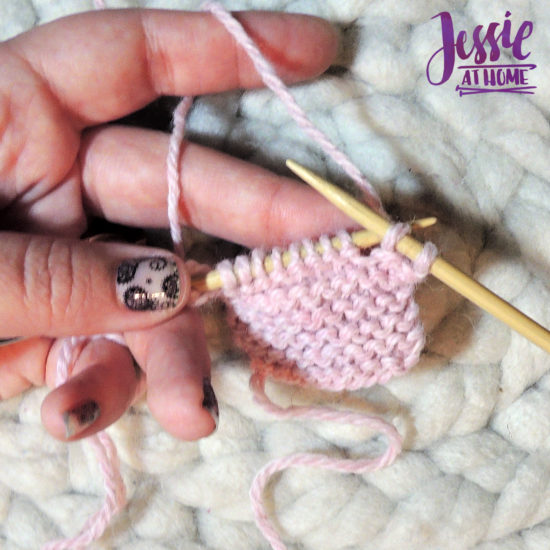 Insert the left needle in the farthest st on the right needle.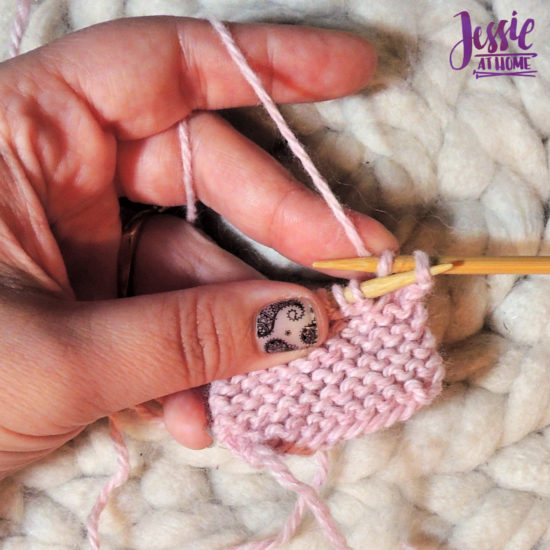 Lift that st up and over the other st on the right needle, removing the st from the needle.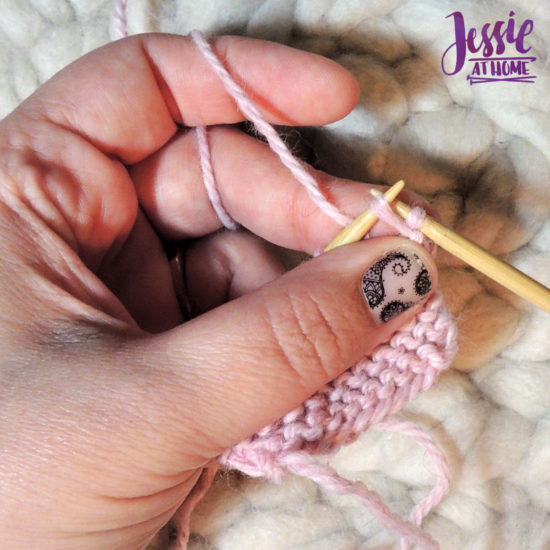 Slide right needle up and give the st on it a bit of a pull so it remains loose.
Knit next st loosely.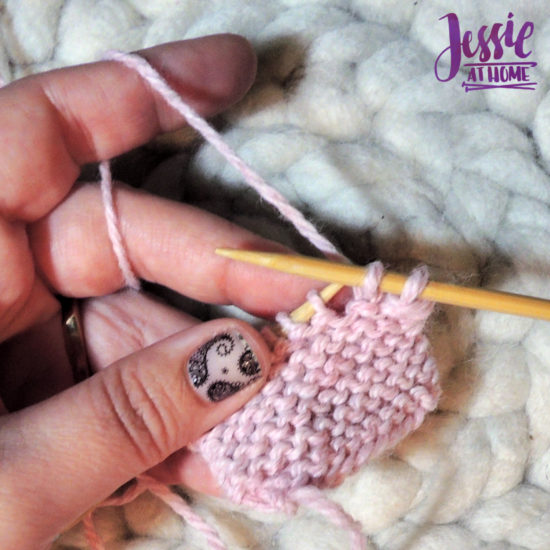 Insert the left needle in the farthest st on the right needle and lift it up and over the other st and then off the needle.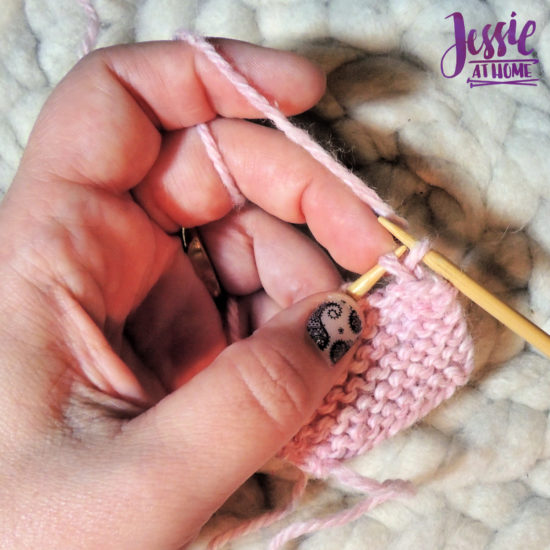 Continue in this manner, knitting one st then removing the previous, until all sts are bound off the left needle and there is one last st on the right needle.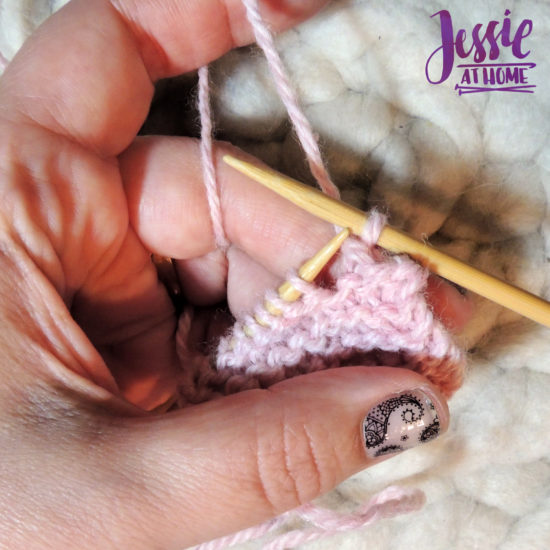 Be sure to bind off loosely so your knitting still has stretch.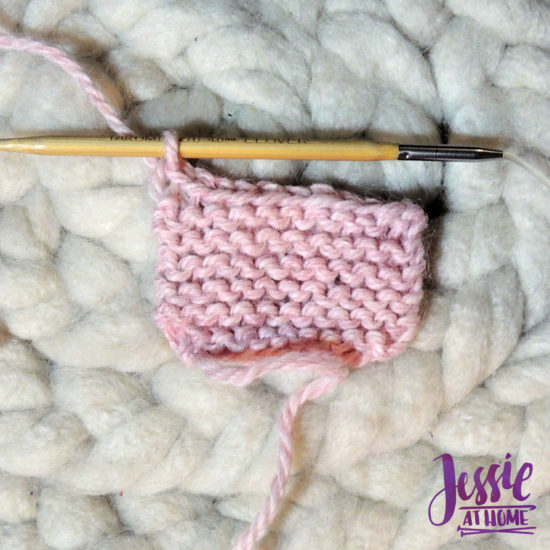 Pull last st up high, cut yarn leaving a 6-8″ tail, and remove needle. Thread the end of the yarn through the loop.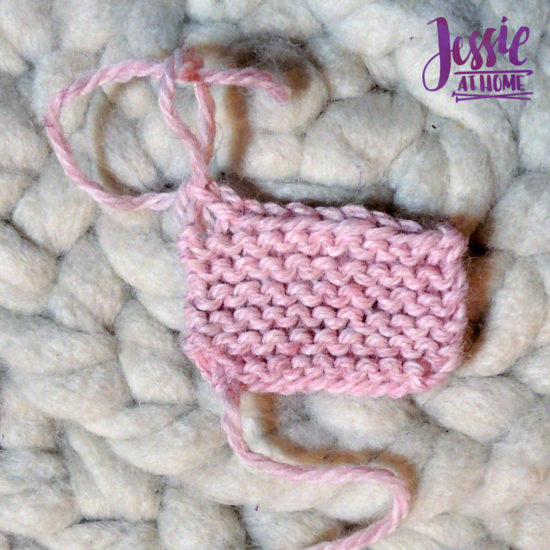 Give the yarn end a tug to fasten off then weave in end. Below is the bind off knit wise from the front on garter st.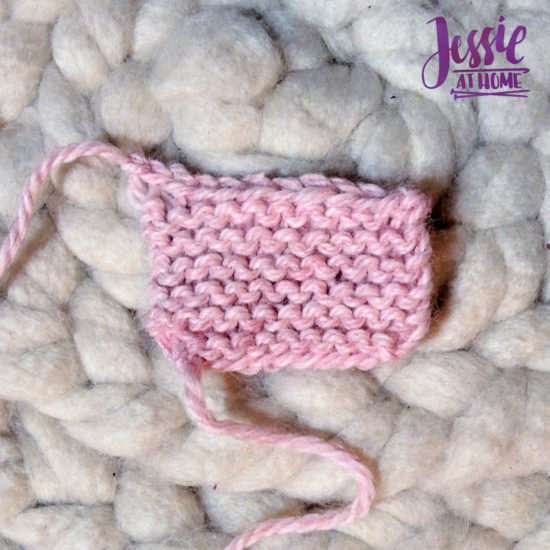 Here is the bind off knit wise on garter st from the back.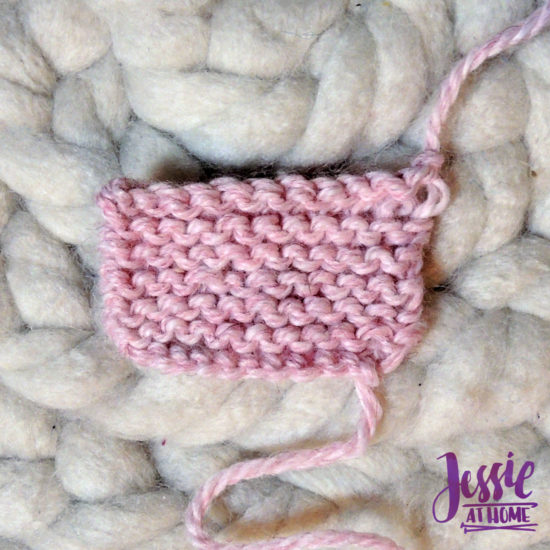 Below is the bind off knit wise on stockinette st, front and back.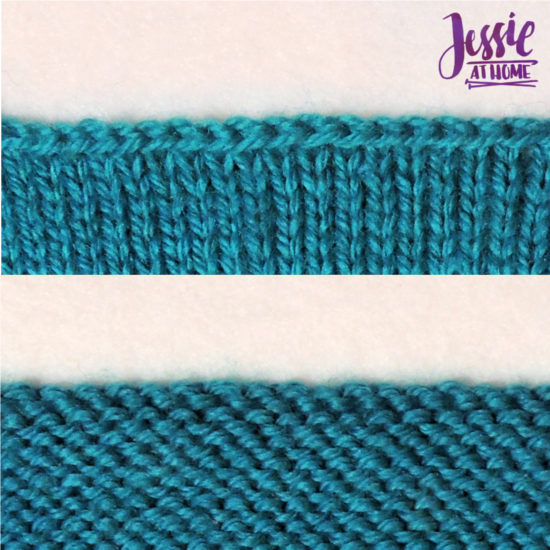 Here are some supplies you may find useful.
Happy stitching my friends.
Did you enjoy what you found here at Jessie At Home? Then sign up for my newsletter and like my Facebook page, so you'll get all the updates on new tutorials, other posts, sales, and coming events.
If you have any questions, want to share pictures of your work, or just want to chat with Jessie and other crafty individuals, than join my Facebook group.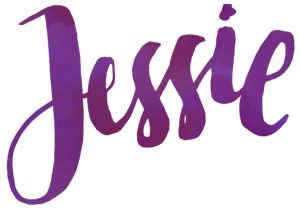 © Copyright 2020 Jessie Rayot / Jessie At Home All my videos, patterns, charts, photos and posts are my own work, so you may not copy them in any way. If you want to share this information with someone, then share the link to this post. If you want to share on your own blog / website, then you may use the first photo in this post and link back to this post. Also, you may not give away printed copies of this post.
Now that you know how to Bind Off Knit Wise, try using it on one of these.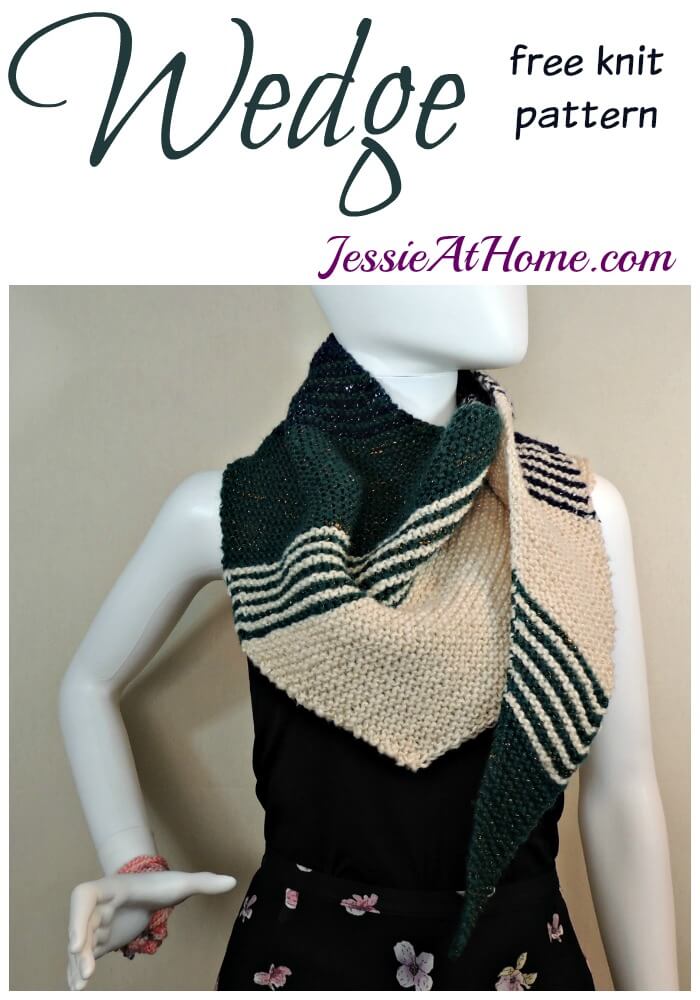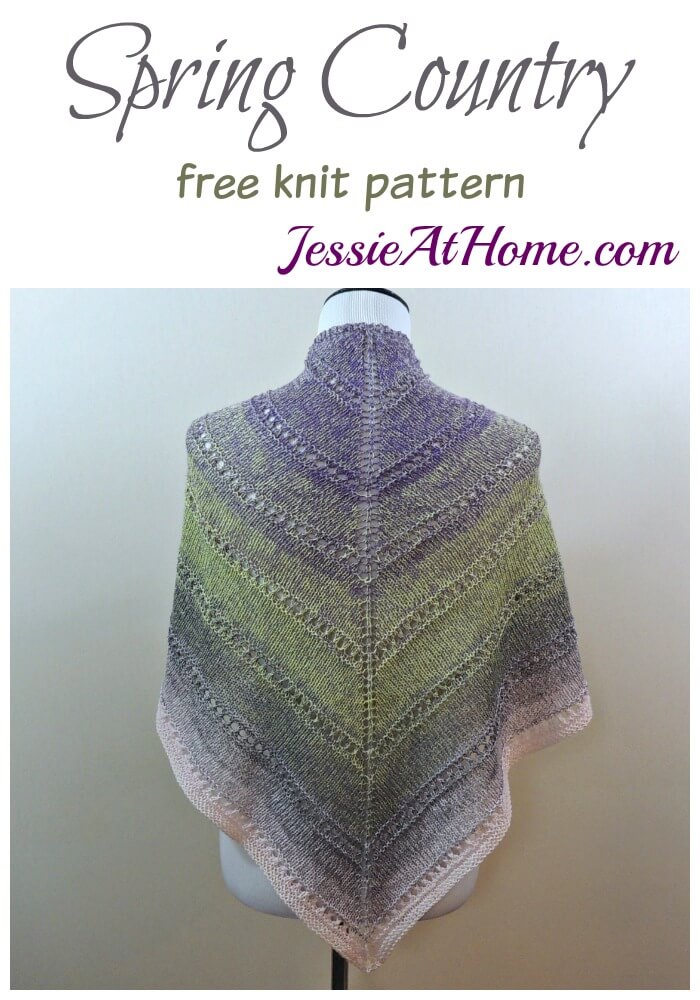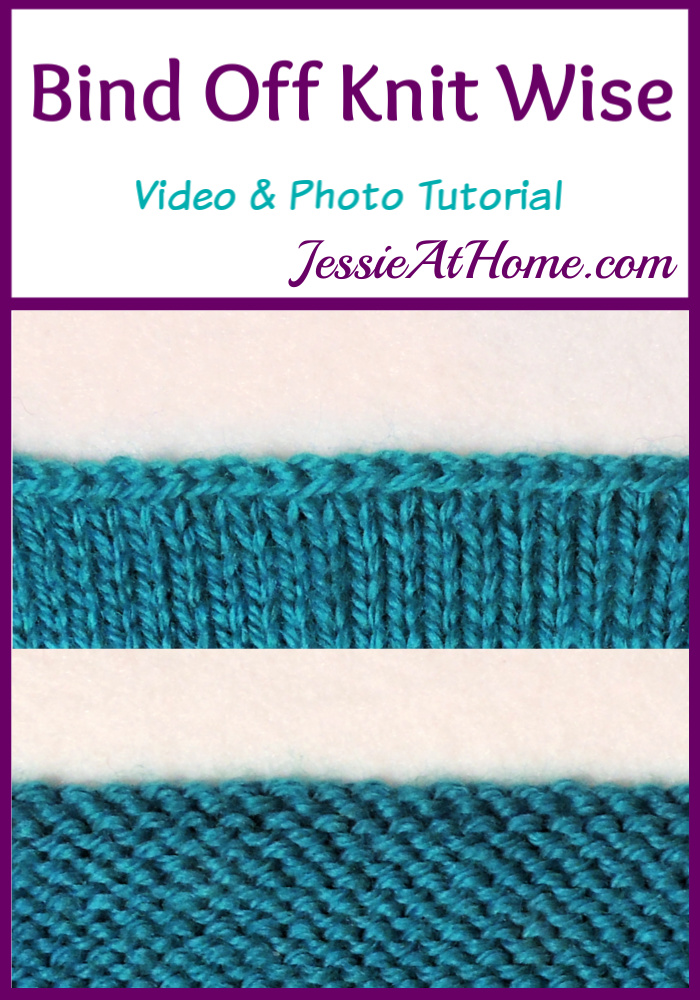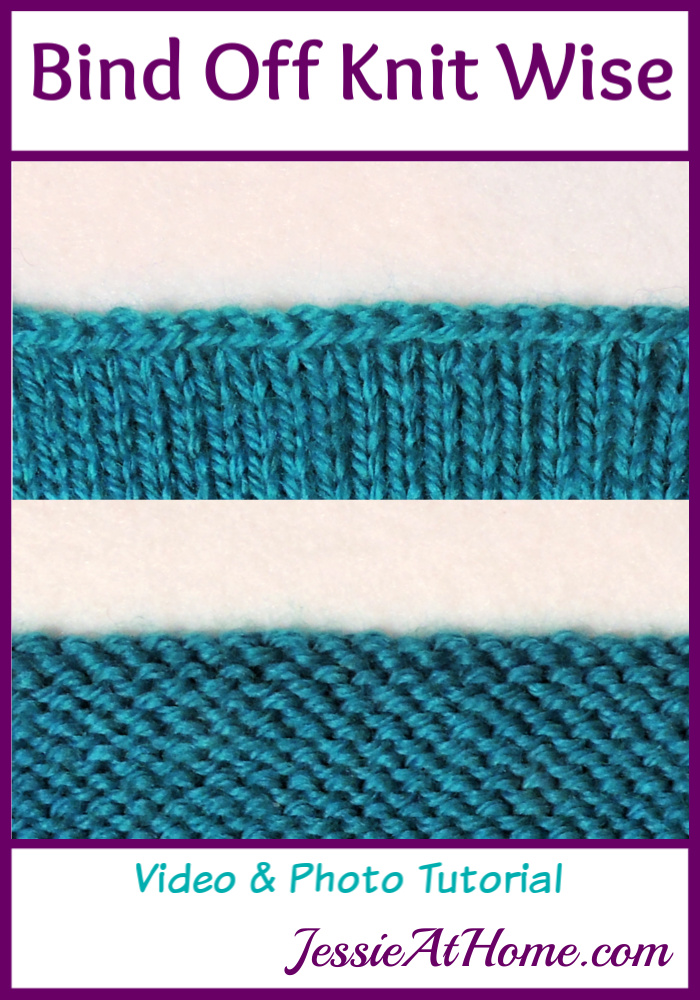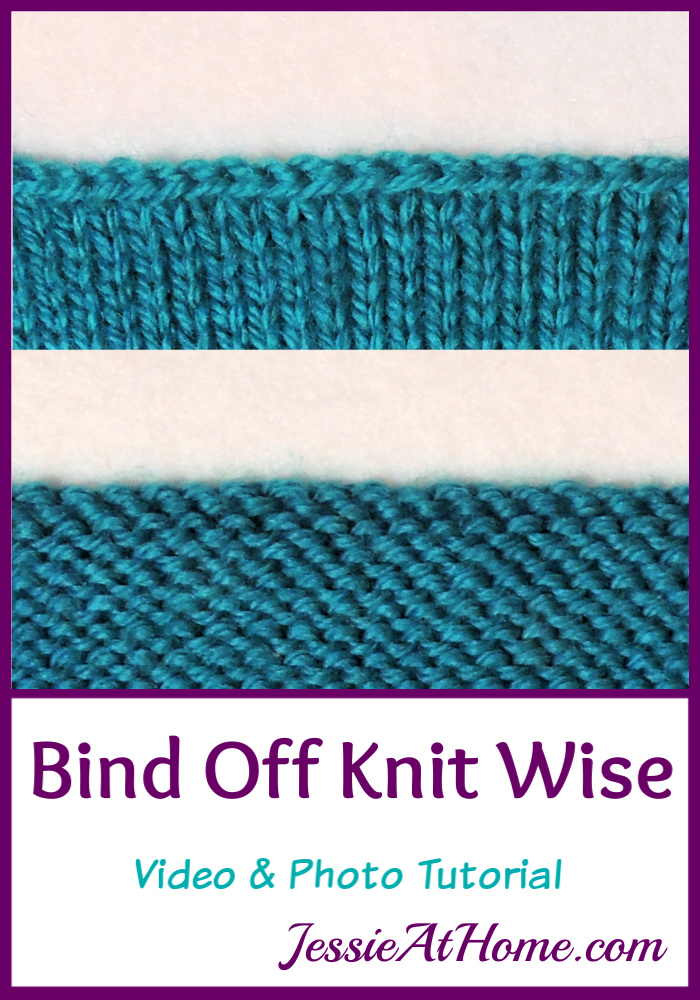 Want to get the latest posts from Jessie at Home delivered straight to your email?
Subscribe to the Jessie at Home newsletter! We'll send you the latest patterns and tutorials. We will never spam you, promise to never sell your email address, and you can unsubscribe at any time.