Hello there my blogland friends. I hope your week is starting out well.
Today I have some more studio reno photos for you. Right now the studio is sort of at a holding point. I'm hoping that I can get most of the remaining boxed items cleaned and organized into my new space throughout November. For now, I'm still catching up on all the work that got put on hold while I was renovating.
So here are some pictures, with a bit about each one. I'm pretty happy with it.
Due to the pipes in the back corner of my basement, the little cement ledge didn't go all the way to the back wall, so I had to build a wood ledge to extend the cement one so my yarn storage cubes would fit. You can see I had to get a bit creative with the front.
Just as I was about to start painting, I remembered to snap a shot of the taping and mudding. Not bad for my first time! My dad found a few YouTube videos for me to watch so I had a general idea of how to do it right(ish).
I wanted to make the most of all my space, and I had some extra supplies, so I built a little cubby under the stairs. It's not perfect, but it certainly works and isn't horrible either!
When Mark finished pouring the cement for the ledge, he had just enough left to make me a little level platform under the front of the stairs. I had asked if he could because I wanted to put in a brace. The stairs were getting a little wobbly. Doug had to use the car jack to get the brace in, but the stairs are finally sturdy again!
I put down some of the remaining carpet along the side wall. I was so excited when I was finally able to start putting my yarn storage together and in place.
Of course, the excitement started to wane as I realized it was going to take an entire day to put all those little cubbies together!!
Eventually I got them all put together and in place and I was able to start putting the yarn in! There's still a decent amount of yarn that needs to be cleaned (with the awesome products from Unicorn Fibre), as I had to stop until I could put away what was done. However, it's nice to have most of it put away!
Once the yarn was in, the unfinished part under the stairs really bugged me. I had a hard time waiting until Doug was going to be home during the day to finish it, but it really was going to be a lot easier with 2 people, so I waited.
What a difference a couple of pieces of paneling make!!
This just makes me happy. It's so much nicer and calmer this way! I even hung a piece of fabric at the far end so it looks all pretty and sort of finished!
YARN!!!!! Happy, awesome, wonderful, no~longer~homeless, YARN!!!
That is all.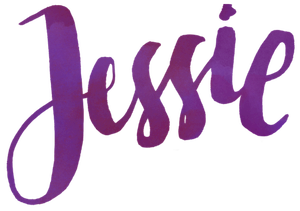 ©Copyright 2015 Jessie Rayot / Jessie At Home All my videos, patterns and posts are my own work. Do not copy them in any way. If you want to share this information with someone, share the link to this post. If you want to share on your own blog / website, then you may use the first photo in this post and link back to this post. You may not give away printed copies of this post. Thank you.
This post may contain affiliate links/ads. If you purchase something from a link in this post, I may be compensated.