Ten years ago from Sunday (tomorrow). It was a Tuesday morning. I woke up in my Queens apartment early feeling a bit…off. I got ready for work ~ Costume Shop Manager for the theater department at Adelphi University in Long Island, just a couple miles east of Queens. I dressed in all black, and wore dark make~up that morning; it matched how I was feeling. As I was leaving I grabbed a stuffed monkey my father had given me a couple years earlier. He had said that even if we may be on opposite sides of the country, even if we were on opposite sides of the world, I could hug that monkey and know it was a hug from him. I just had a feeling I was going to need that monkey.
I got in to my shop very early, it was the beginning of the build for Into the Woods for which I was also the designer, and there were a lot of costumes to make. So I put the monkey on a shelf, turned on the radio to Q104.3, classic rock, and got to work. I remember I was at the ironing table, ironing and rolling fabric that we had just bought and pre~washed. I don't remember if the Boston song was stopped in the middle for the first or second plane, but I know once it was stopped, there was not more music for many, many hours. After the first plane, no one seemed that worried; upset by the tragedy of it, but not worried. It was just assumed it was pilot error or plane malfunction. Then with the second plane, everything changed. Still no facts, but we knew it was bad. I was still alone in the shop. Then the towers fell. I couldn't see it, but the radio was enough. I opened the door of my shop into the small room sometimes used for classes. Nick, the Dean of the theatre department, was teaching his senior direction class. I looked at them all in a daze. Nick looked at me. "I thought you might want to know, there are no more Twin Towers. They just collapsed." I turned and walked back into my shop, still in a daze.
I just kept working, and listening to the radio, as the facts of the attack unfolded. I didn't know what else to do. Then the kids started coming into my shop, many in tears. That was what broke my daze. When the first kid walked in, I knew I had to be strong. They were coming to me because they needed comfort. They were away from home, away from Mom and Dad, and they needed someone to be there for them. They needed someone to hold them and tell them that they were safe; to remind them that security was so high now that we would all be OK. I didn't believe it, but I said it. I was terrified. Never in my life have I been so scared, so sad, and so angry, but I needed to be there for my students. It was more then my job, it was who I was, who I have always been. I am the nurturer. I can't stand to see people in pain, especially emotional pain.
As the day went on, my assistant, a few of my students, and I, got in Ralph, my trusty Ford Escort station wagon, and went to the red cross to donate blood. It was an amazing experience. The place was packed. We all just remembered who we were behind in line and sat down on the floor. The few seats they had were nowhere near enough. Everyone was so caring for each other. There were no conflicts about who was next or any of that. We were all listening to the news on a radio station, with occasional patriotic songs thrown in. I remember at some point Glad to be an American came on and the whole place sang along. I remember signing along and feeling it, with every fiber of my being. At another point some guys waiting in line went over to the Dunkin Donuts and told them how packed the red cross was, and wanted to know how many donuts they could get for the money that had with them. They came back with several boxes of free donuts. Another young man who had taken a medication that made him unable to donate blood found his way to the recovery room and was helping hand out juice and cookies. Still others went on runs for more juice and cookies to help those who had just donated. It was kindness and comradery amongst strangers like I had never seen, but in the days and weeks to follow, I would see it time and again.
That weekend I went into the city with some girlfriends. We went to the Hard Rock Cafe, up to the second floor, where they were taking volunteers to help make bagged lunches for all the people waiting in the designated areas around Ground Zero, the new name for the spot were the Twin Towers once stood, waiting to hear any news of their loved ones who had been there that day. Manhattan was so different then it had been before. It was an odd combination of fear, sadness, passion and love. If you have felt it, you know, if not, I don't know how else to describe it. It was as though the whole city was afraid of what was to come, deeply saddened by what had happened, passionate about keeping it from ever happening again, and about showing "them" that we would not be broken, and loving towards one another. Everyone came together to bring each other back up to their feet. We became the one stronger then the many. We were not the victims, we were the survivors.
This weekend I will be with my family working at a Medieval Festival in Sands Point, Long Island. Even though I will spend Sunday as a medieval artisan, I know I will still remember what day it is. I will still get a lump in my throat, feel the hole in my heart, and have to take a moment to collect myself throughout the day. I know I will never forget the terror of that day. For the longest time I thought I had just not healed yet. I thought that eventually I would be able to look at that day the way so many others I know who never lived in one of the targeted areas look at it. Then I realized that would never be so. For the rest of my life, every time I think of that day I will get that lump in my throat, feel that hole in my heart, and find a tear in my eye. I will still cry if I think on it too long. I'm not sure that ever a year will pass that I don't silently cry myself to sleep at least once thinking of that day, and the unending fear that my children may some day have to live through a day like that. If no other wish I make in my life ever comes true, at least let the wish that my daughters never experience a day like that come true. The good that came afterwards was amazing, but nothing can offset the evil of that day.
I know this was not the kind of post that usually abounds on my blog. However, it is something I needed to share. It is all I know to do to mark this day. May we never have another one like it.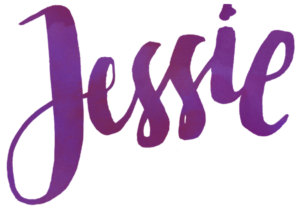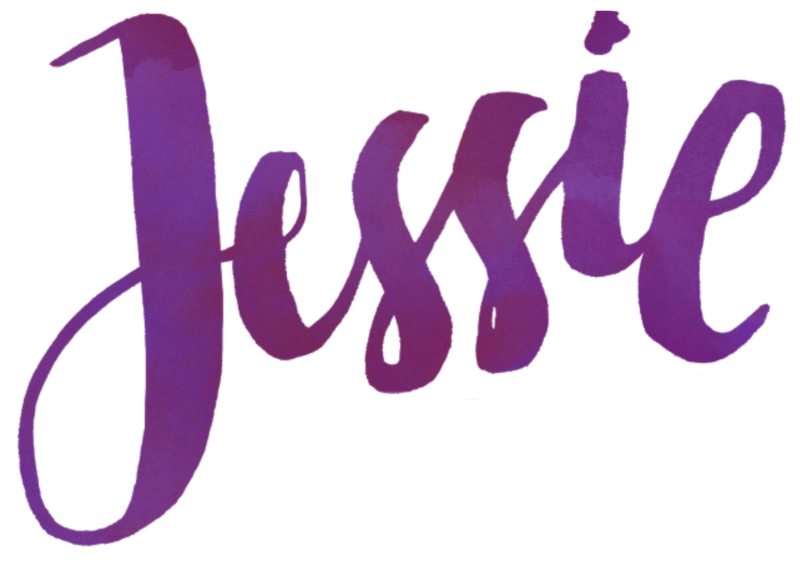 ©Copyright 2011 Jessie Rayot / Jessie At Home All my videos, patterns, charts, photos and posts are my own work. Do not copy them in any way. If you want to share this information with someone, share the link to this post. If you want to share on your own blog / website, then you may use the first photo in this post and link back to this post. You may not give away printed copies of this post. Thank you.