Hello!!! I have so much to share with you today. Before I go on (and on) (and on) about the TNNA summer needlearts trade show, I have a little business to tell you.
Summer schedule: This is going to be a crazy summer for my family and I. We have so many plans! I will not neglect you, I will still post at least 5 times a week. Considering all I want to share with you this summer, it may be more than that!! However, there will be some changes to what is posted when.
Thursdays will still be patterns ~ knit patterns on the first Thursday of the month, and crochet patterns on the remaining Thursdays.
Sundays will still be link blast on social media from 8 to 9 pm eastern time, with a compilation of the links posted here just after 9.
Wednesdays will still be pattern round ups, however, starting in a couple weeks they will each feature a specific designer. Sometimes they will include a coupon code and/or a giveaway for one or more pattern by the designer. They will not all be free patterns. Most of the designers I will be featuring have at least a few free patterns, and as long as they do, I will share some of the free patterns along with some sale patterns. I am REALLY excited about introducing you to other designers.
The rest of the week will be a variety of posts. Most will be yarn related, with some posts about my crazy summer adventures tossed in. There will be giveaways! Lots of giveaways! Some will be patterns from the designers I feature, but there will also be yarn and yarn related products. This summer is going to be a blast, and the fun is going to continue into the fall.
So, almost 2 weeks ago now, I went off to the Summer 2015 TNNA Needlearts Trade Show to make some business connections and learn more about how I can continue to improve myself for all of you. I packed up everything on Wednesday. I hate trying to decide what to pack. As you can see, I tried to be sure to have something I made every day.
Thursday morning I took the kids to school, then Thor and I drove 9 hours to Columbus, Oh. It was so surreal being back in Columbus. The last time I was there was over 12 years ago when I brought Doug home for Christmas to meet my parents. Not long after that my mother got her job teaching for the Department of Defence Dependents Schools and they sold the house and moved overseas.
Becky arrived just as I was unpacking Thor. Shortly after that, my friend Jon and his family met us for dinner at the restaurant next to the hotel. I was so excited to meet Jon's family.
On Friday afternoon we headed over to the convention center. Nothing was starting until the evening, but we had to pick up our passes, and we were getting antsy.
Here we have a little collage of the first 24 hours in Ohio. Top left is Becky wondering why half our room is empty. It was like they started decorating and then forgot to finish. But the room and the hotel really were nice, it was just funny that the end of the room was so bare. Top right is a zombie or two. It turns out there was a zombie convention at the center on the same weekend. It was highly amusing. Though you had to watch for fake blood when walking through the center…
Bottom left is Becky in my poncho (she forgot to bring a sweater) taking a picture of me taking a picture of her. Bottom right is Becky in shock that she is actually there. 🙂
Around 5 pm we went back to the hotel and met with Deborah who was just there for the evening, and Tamara. As has been said on some of their blogs already, we screamed like teenage girls when we all got together. ~ And there were more screams later when we met up with Andee for the fashion show.
Speaking of Andee and the fashion show. Andee designed and stitched this beautiful wrap that was in the fashion show, using Elemental Affects yarn. You can read more about it here.
After the fashion show we attended the Marly Bird Designer Dinner. It was lots of fun and provided a great way for designers to meet some yarn companies and publishers. Marly rounded up an amazing group of sponsors! There were some great door prizes, and at the end of the night there was an awesome swag bag full of wondrous goodies!
Look at everything I brought back from the dinner. Over the next several months I will post about all the items in the bag, many of which were full size hanks/balls of yarn for which I will post patterns. At the end of the night there were a few extra bags, and Marly gave them to some of the bloggers to use for giveaways. Guess what? I have one of the bags for you!! Check back here later today and I will post the giveaway. It will run for 1 week, and the winner will receive the extra swag bag. You must be a USA resident (including FPO/APO) to win, as shipping outside the USA is cost prohibitive.
The trade show officially started on Saturday morning. Once on the floor, I made a bee~line for the Frabjous Fibers booth so I could give Stephanie a box of Girl Scout cookies and a hug. Her booth was so much fun. I had to get a photo of the two of us in front of the Skylark in Wonderland sample I made for her. 🙂
We continued around the floor making connections and taking notes. I really didn't take a lot of photos during the show, but I got a few fun snaps in. Above you can see Kira of KiraKDesigns. She has some stunning patterns. I will be featuring her in a round up this summer/fall. There was a giant slipper at the Bergere de France booth. Isn't it fun?! Tamara and I had a bit of a fashion faux paus. We were wearing the same shoes for the entire show. They are so comfy we really didn't care that we were twins.
As you can see, I brought back more goodies on Saturday. I will do my best to share a bit about all this with you over the summer/fall as well.
Sunday morning started out with a designer brunch hosted by Willow yarns. I can't wait to share more about them with you!! The yarn is so scrumptious and very affordable.
After the brunch there was more walking about the floor making connections and doing business.
I came back to the room with lots of goodies again, and yes I will share all about them too.
Monday was just a half day for the show. At one point we took a shortcut to the ladies room and ran into this amazing crate. I was pretty sure it wouldn't fit in Thor, so we had to leave it.
We socialized with various awesome friends for the rest of the day and into the evening. Most of our friends took off on Monday evening, but Tamara, Becky, and I were all leaving on Tuesday morning. I don't like to drive at night, so I really didn't have a choice. It was nice to have one last night.
My Monday goodies were mostly things that have been earmarked for specific designs already. I did end up with a large amount of yarn from Crystal Palace. They really love indie designers, and I really love their yarn, so I am sure you will be seeing a lot of it in upcoming Jessie At Home designs.
Somehow, my entire suitcase ended up filled with yarn and notions. I have no idea how that happened.
Eventually I managed to get everything onto a trolley so I could load up Thor and head home.
Like I said, on (and on) (and on); but I think I covered most of it. Thanks to this wonderful trip, I will be introducing you to lots of new yarns and supplies, and I will have wonderful giveaways and coupons for you all.
Don't forget to check back later for the Marly Bird Swag Bag giveaway.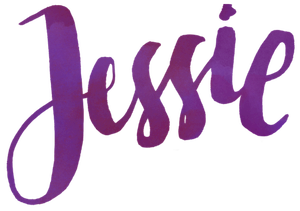 ©Copyright 2015 Jessie Rayot / Jessie At Home All my videos, patterns and posts are my own work. Do not copy them in any way. If you want to share this information with someone, share the link to this post. If you want to share on your own blog / website, then you may use the first photo in this post and link back to this post. You may not give away printed copies of this post. Thank you.
This post may contain affiliate links/ads. If you purchase something from a link in this post, I may be compensated.