Hello my friends! I hope you had a fun and safe Halloween weekend!
Today I want to talk to you a bit about Unicorn Fibre and their yarn care line of products. These products are great for blocking your crochet and knit items, as well as cleaning and general care. They also work for cleaning yarnie family heirlooms!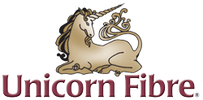 When I first met the lovely ladies of Unicorn Fibre at the TNNA summer show several months back, my original intention was to share about the Pour Scour with you. Pour Scour is their product that is great for your super dirty jobs. Maybe you have a yellowing baby blanket that has been handed down for generations, a handmade afghan that you inherited from a smoker, your baby sweater that smells like the attic it was stored in, or maybe you spilled your glass of wine or mug of tea or coffee on your current work in progress. Pour Scour is the product you need for these situations! Now, I was planning on giving it a big old testing of all sorts of situations for you, but then plans changed.
As you know if you're one of my regular readers, there was a bit of a soot disaster in my makeshift basement workroom a a couple months back.
You can see the line where I wiped my finger through the soot on one of my yarn shelves, you can see the lines on the yarn wrappers where I did the same, and the soot on what used to be a white table cover. Most of my yarn was damaged from the soot, and in desperate need of a clean. I contacted Melanie of Unicorn Fibres to find out what would be the best way to deal with this mess, and she not only told me how to clean it all, but she sent me the products I would need. In the midst of feeling like my life was in shambles, this act of kindness meant more to me then I can put into words.
The first step was to take the yarn that needed to be cleaned and get it into untwisted hanks. Now I had a lot of yarn that was already hanked, so all I had to do was untwist it. The rest had to be wound onto my swift to get it into these giant loops, then tie it at a few points to keep it from tangling.
Next I separated out the colorfast yarns (most of the acrylics) and then divided the rest into similar color "loads". I had a few bags to toss the yarn into, and then washed them in batches in Fibre Wash. It smelled so good!! I followed the instructions on the bottle, and it really was easy. I had a bin just about the size of my sink that worked as the perfect basin! Then I gave them all a rinse and I supposed I could have stopped the cleaning process there. However, I figured it couldn't hurt to also use the Fibre Rinse on them as well, so I did. Again, I just followed the instructions, and after removing them from the Fibre Rinse, there was no additional rinse needed.
I squeezed out as much water as I could, and started laying the yarn out to dry. Of course, this takes up a lot of space. My prep table in my kitchen was covered, as were both tables in the dining room. So, I decided to hang the color safe yarns on the line. I know, riskey, but I was out of space!
I was so very happy with the results. My yarn is clean, and it smells great. Even the most gentle care yarns that I have made it through the process. I was sure to be super careful with the gentle care yarns, but as I said, they all turned out great! Now I still have a lot of boxed items to clean from the soot incident, and some of it is more yarn, but I have made a good dent in it, and I can work in my new basement studio with my happy, clean yarn.
So, weather you are looking for a rinse to use when blocking your items, a wash to clean your items, or something more powerful to renew old and/or stained items, head on over to Unicorn Fibres and you will find what you need!!!
Two of my bloggy friends also wrote reviews of these awesome products recently. You can check them out on Moogly and Stitches N Scraps.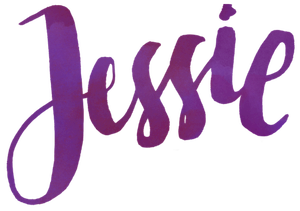 ©Copyright 2015 Jessie Rayot / Jessie At Home All my videos, patterns and posts are my own work. Do not copy them in any way. If you want to share this information with someone, share the link to this post. If you want to share on your own blog / website, then you may use the first photo in this post and link back to this post. You may not give away printed copies of this post. Thank you.
This post may contain affiliate links/ads. If you purchase something from a link in this post, I may be compensated.