Time for some Unicorn Magic with Big Stitch from 3 Birds Design. Unicorn Magic is just 1 of many of their great kits for kids. They are fun, easy, and will inspire the creative bone in your kid, like Vada and especially my unicorn crazed aficionado, Kyla. So here's our take & review on the Unicorn Magic wall art kit.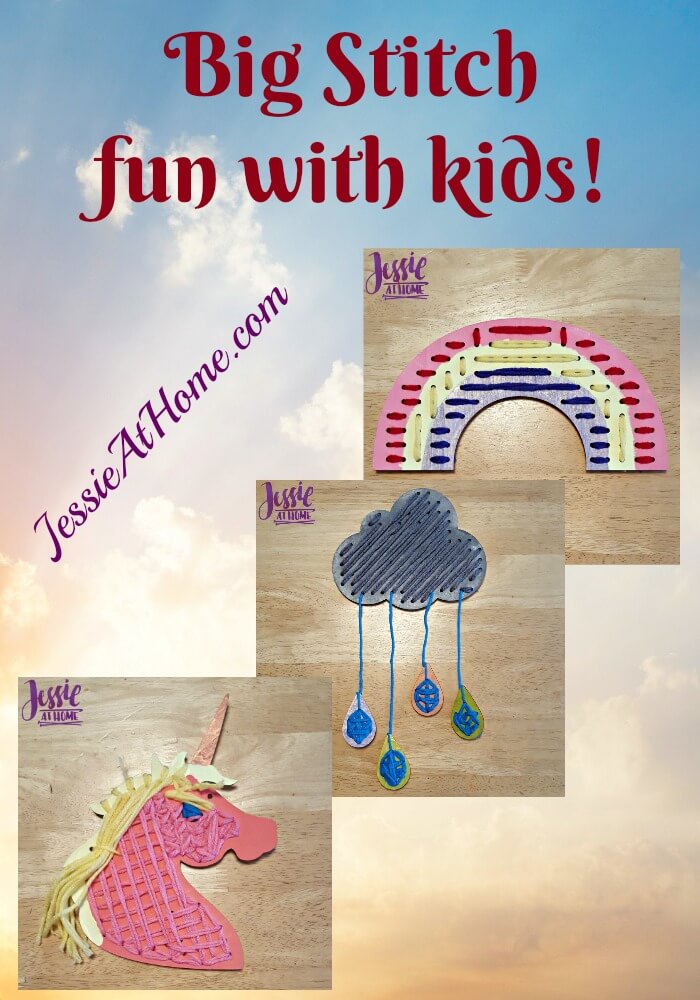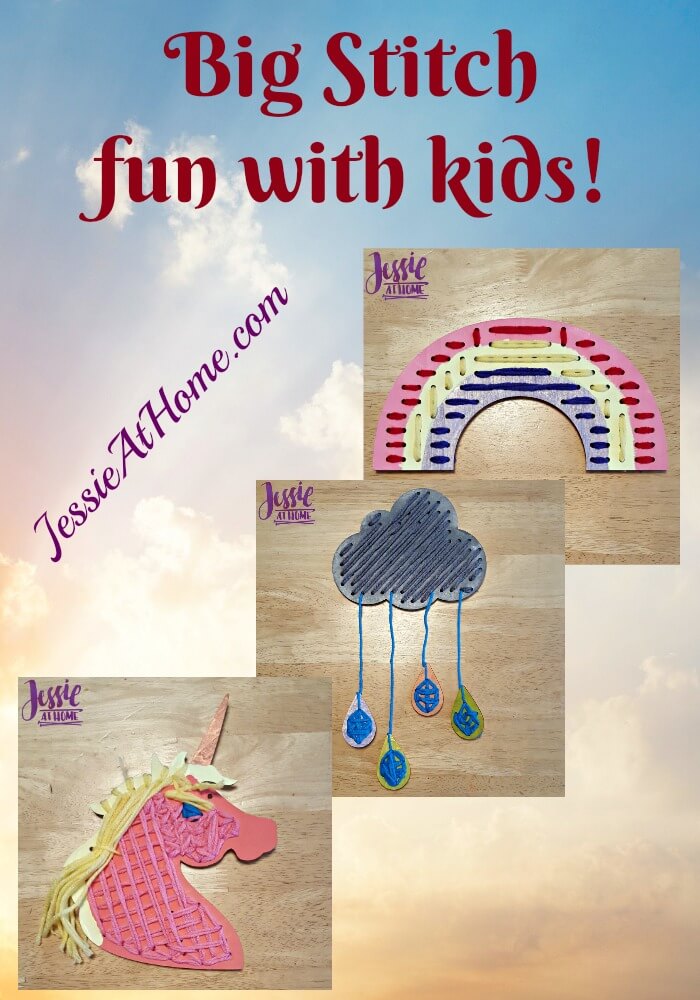 The product reviewed in this post was provided by 3 Birds Design, Big Stitch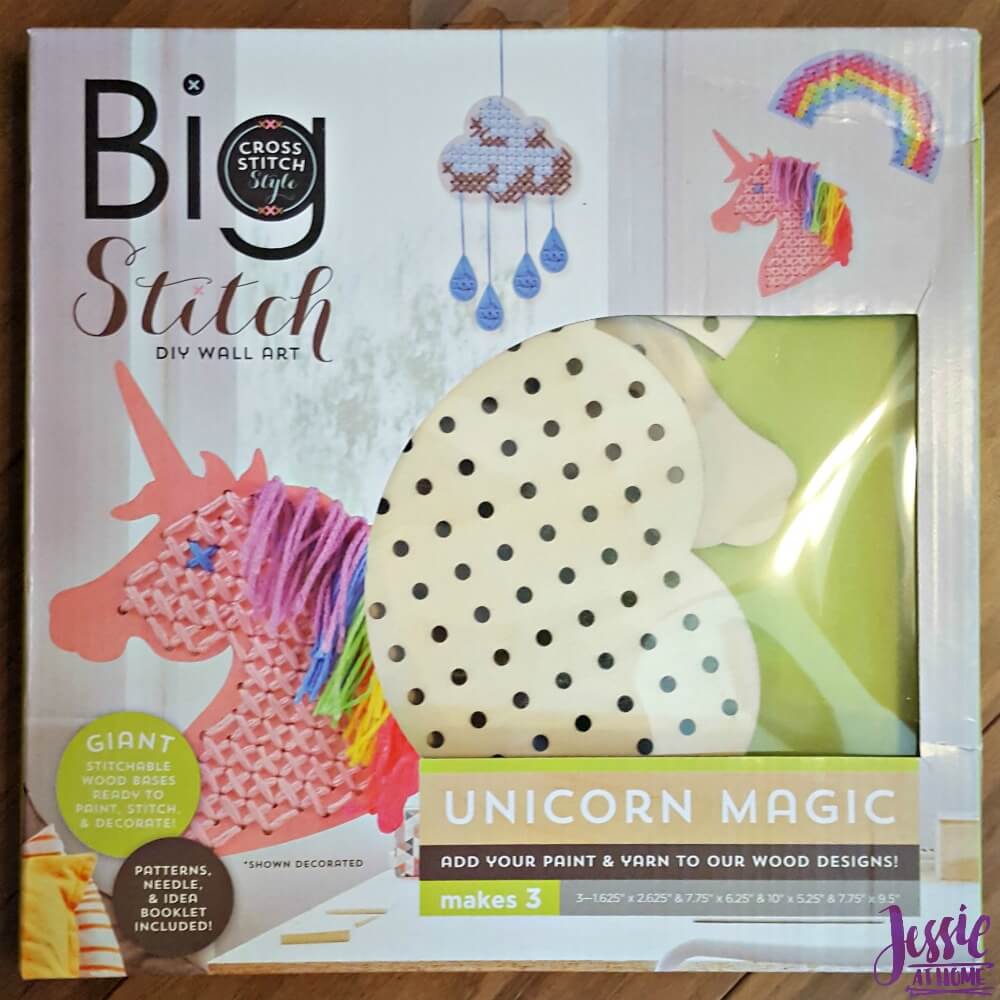 The first thing to do was paint the bases. I pulled out my little bin of craft paints and let the girls pick out what they wanted to use. Kyla chose to work on the unicorn and the rain drops, and Vada chose the cloud and the rainbow. I really liked that the girls got to paint the wood bases. They enjoyed it very much.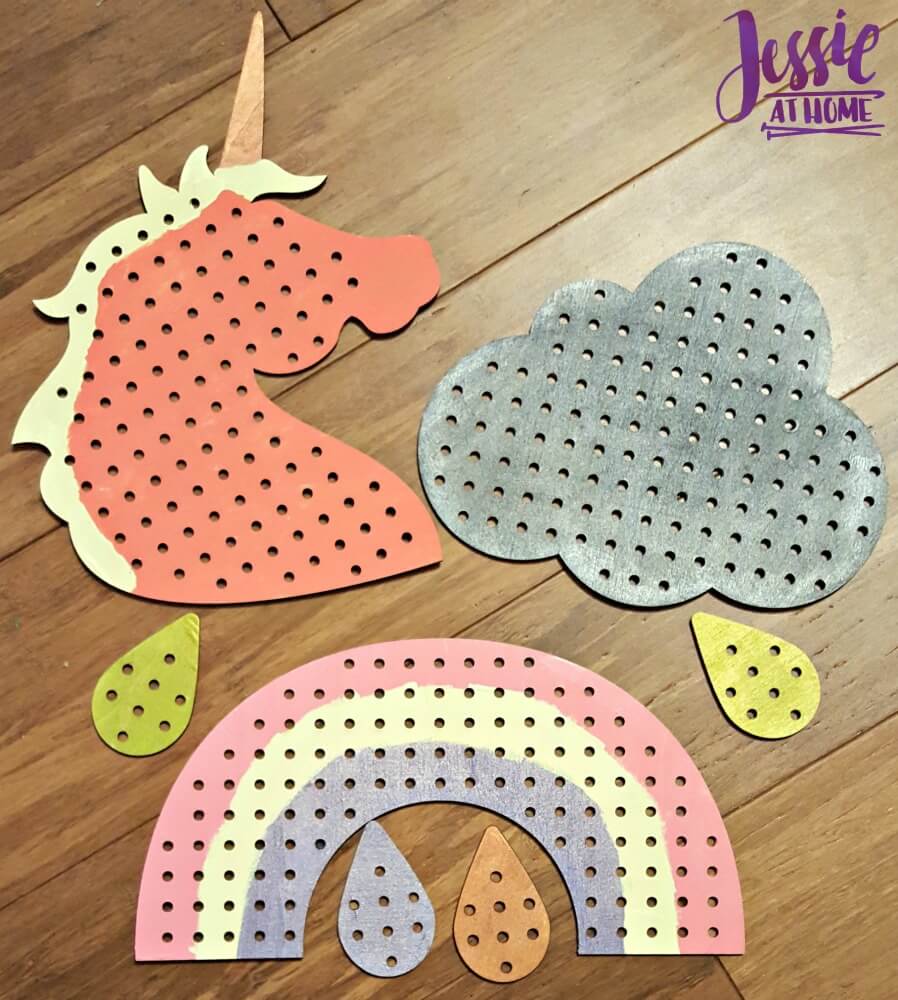 We let everything dry, and then it was time to stitch. We raided my yarn for the colors they wanted. Thankfully we had all the colors here, I do have a little bit of yarn I keep around …what's that you say? okay maybe more than just "a little"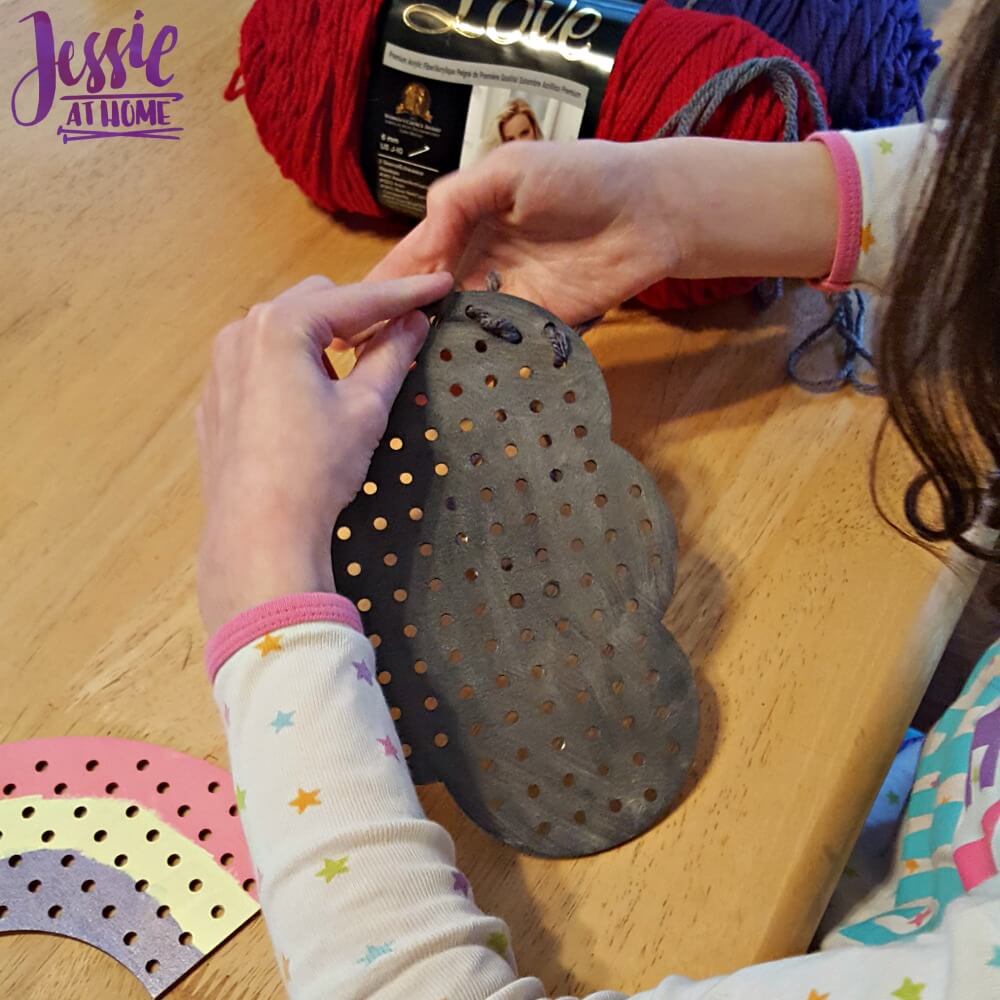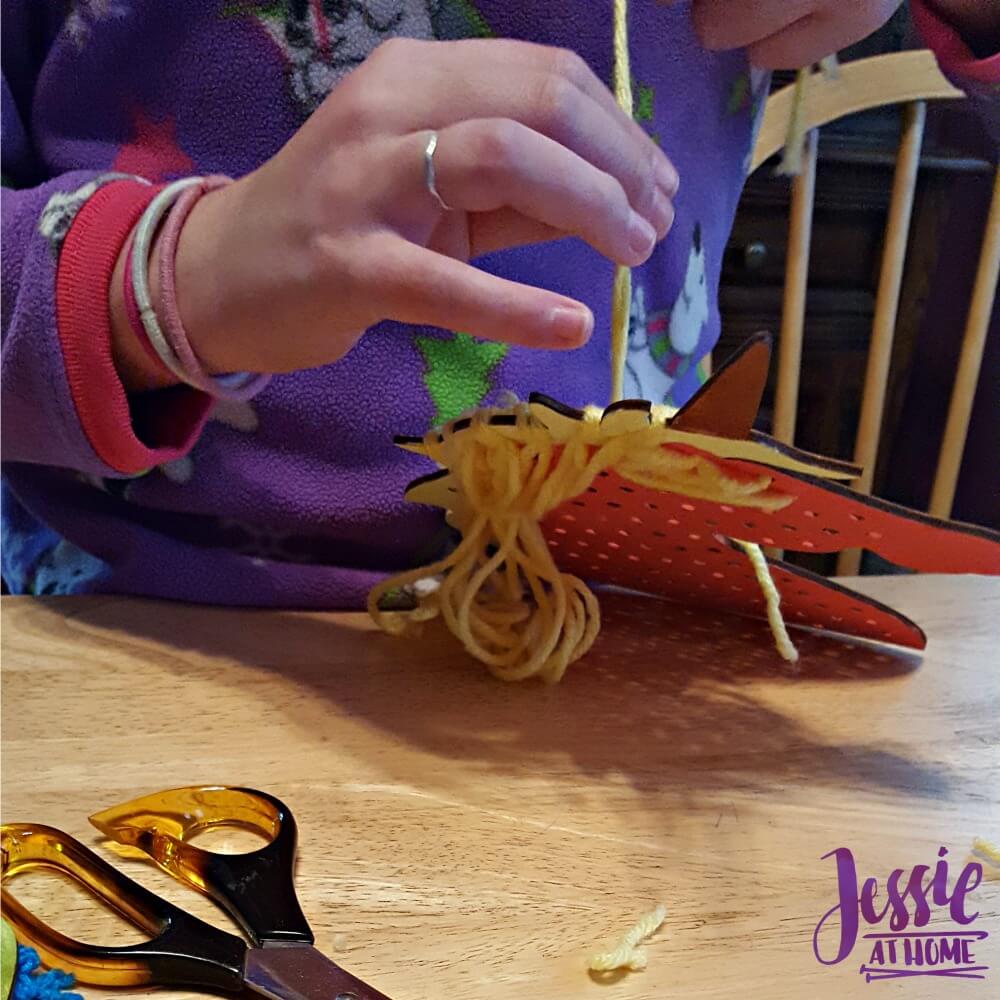 I told them they could ask for help, but they should just have fun with it and use the holes how they saw fit. The kit came with a yarn needle and a great little yarn needle threader as well. I found another yarn needle in my studio so they could both work at the same time. They really had a good time getting creative with their stitching.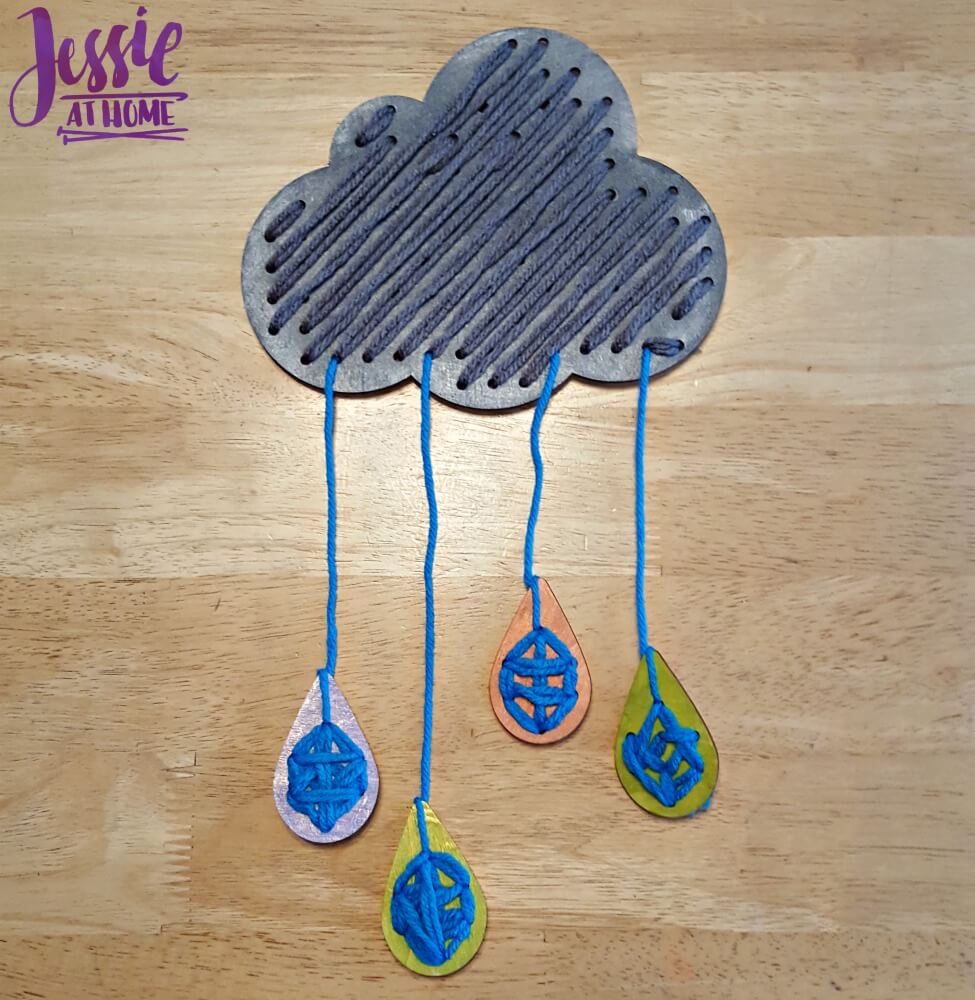 I was very happy with the results, they got super creative. I really love this kit, and would recommend them as a great kid craft. They can be stitched with traditional cross stitching, so they would make a great tool to teach cross stitch to kids as well.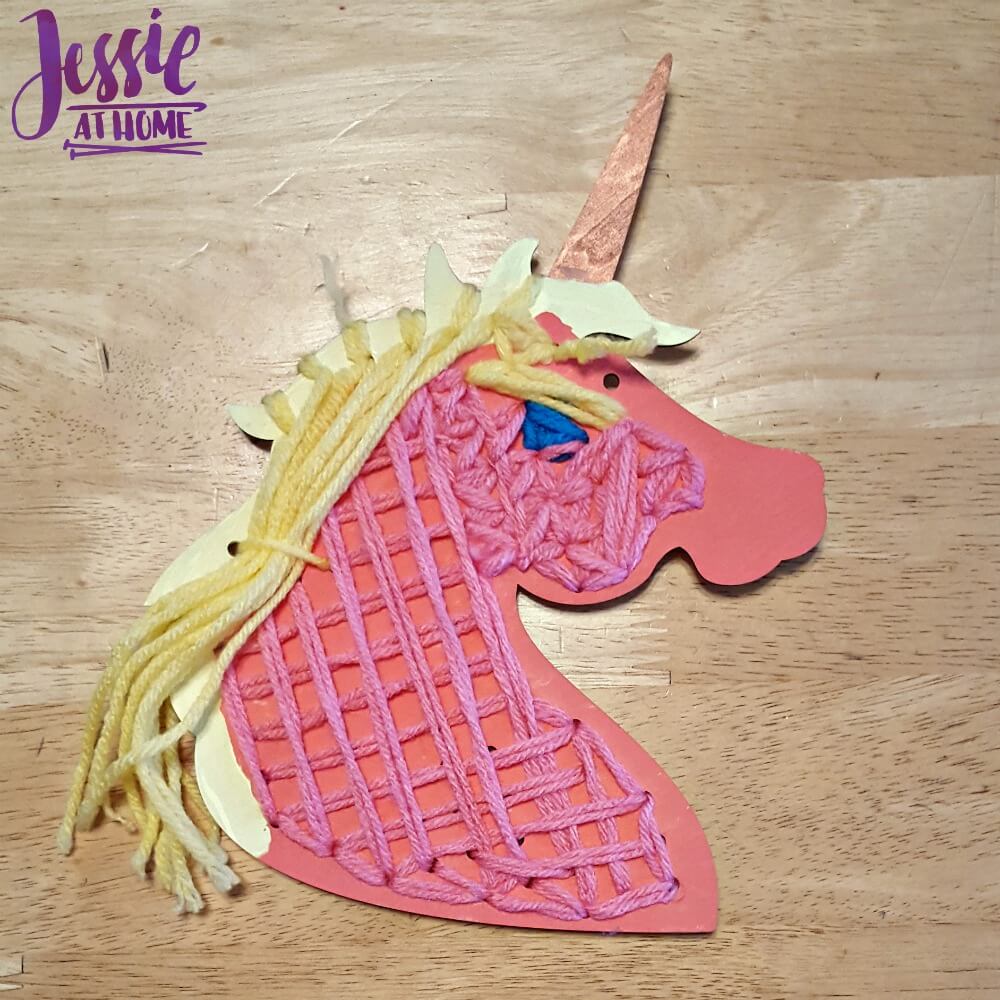 Here's what the girls thought of the kit:
Kyla:
I liked it since we got to be creative with what we did. I like that we could do any colors with the yarn, and we could paint it first.
Vada:
I really liked it. It was really fun to choose the colors and choose how to sew the yarn on. It was really fun to figure out how to paint the rainbow.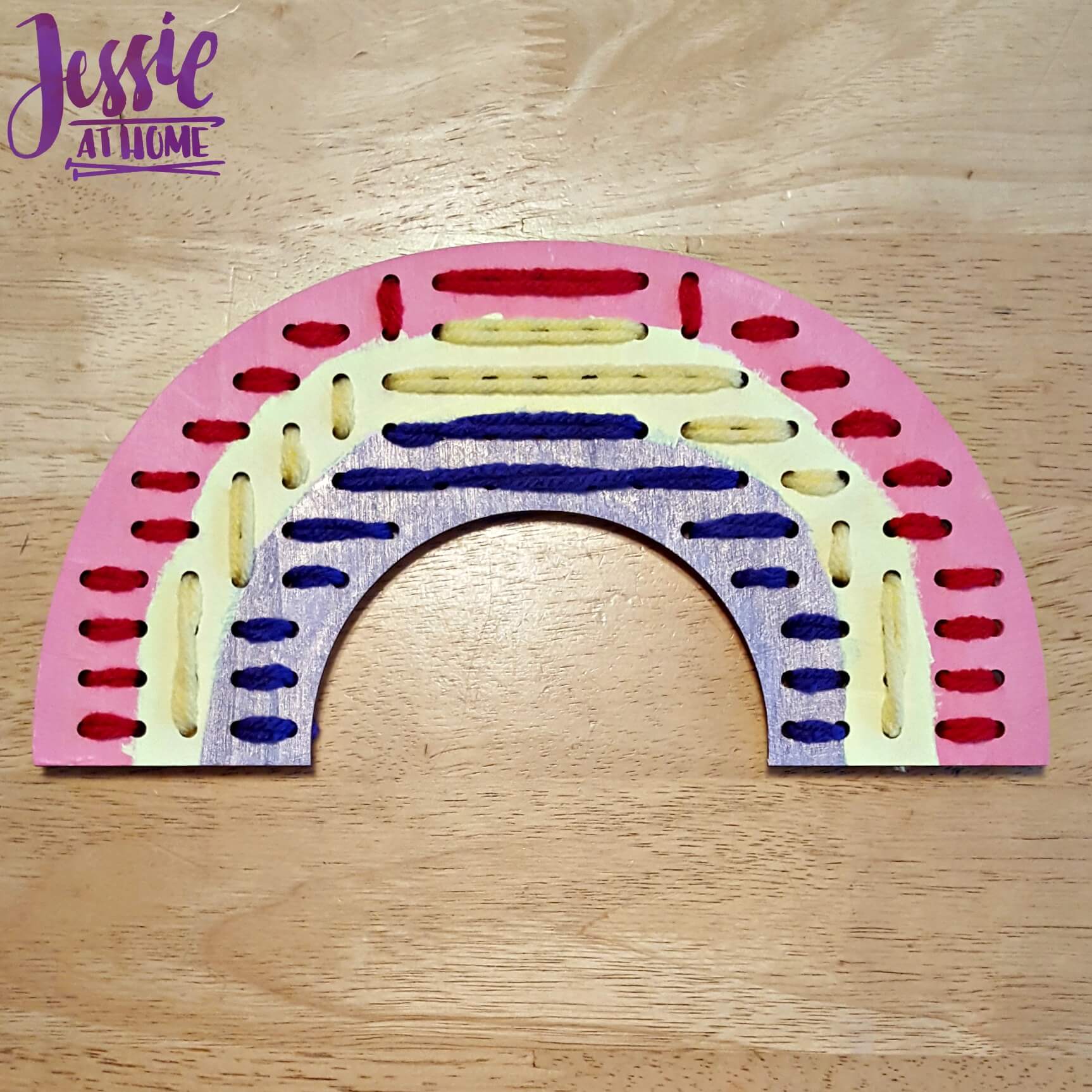 Big Stitch kits can be found at your local Hobby Lobby, or you can order yours from Amazon, HERE.
You can find 3 Birds Design on Twitter at: @3BirdsTweet
on Facebook at: 3 Birds Design
and on Instagram at: 3birdsdesign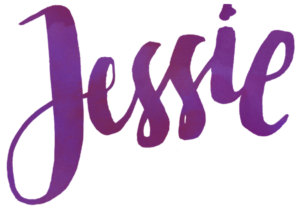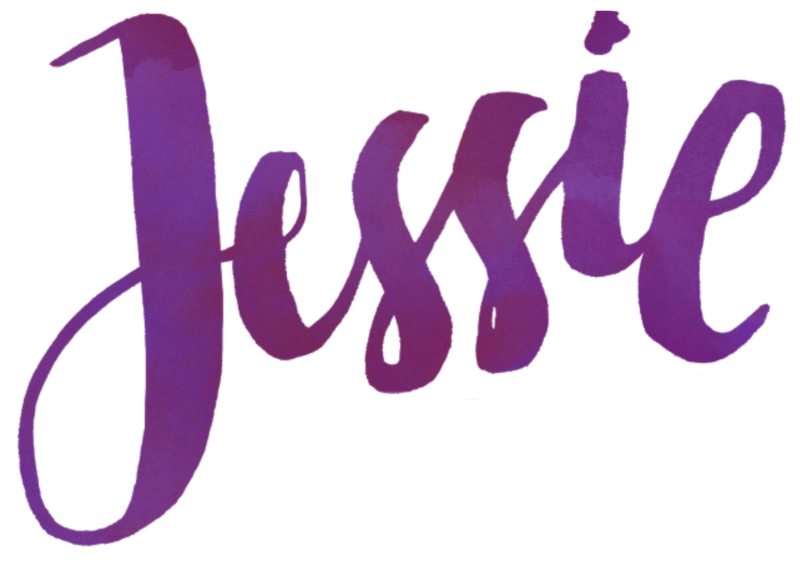 ©Copyright 2018 Jessie Rayot / Jessie At Home All my videos, patterns, charts, photos and posts are my own work. Do not copy them in any way. If you want to share this information with someone, share the link to this post. If you want to share on your own blog / website, then you may use the first photo in this post and link back to this post. You may not give away printed copies of this post. Thank you.
Want to get the latest posts from Jessie at Home delivered straight to your email?
Subscribe to the Jessie at Home newsletter! We'll send you the latest patterns and tutorials. We will never spam you, promise to never sell your email address, and you can unsubscribe at any time.