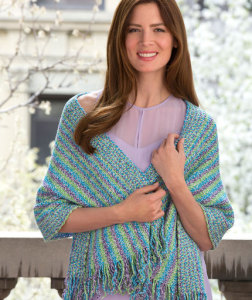 Warm Weather Wrap
Designed by Jessie Rayot
for Red Heart
Crochet Pattern
AUNT LYDIA'S® Baker's Cotton
Baker's Cotton may have started as string to tie your bakery box, but this design takes it to a whole new level. You'll love how comfortable the crocheted cotton feels on your skin — and the colorful stripings will put you in a happy place.
Click here to go to the pattern.