Did you know that your wooden crochet hooks and knitting needles need a little TLC now and then? Wood does start to dry out after a while, and the finish/waxing can wear off with use. You can also make old hooks and needles seem new again, and those of lesser quality seem of higher quality.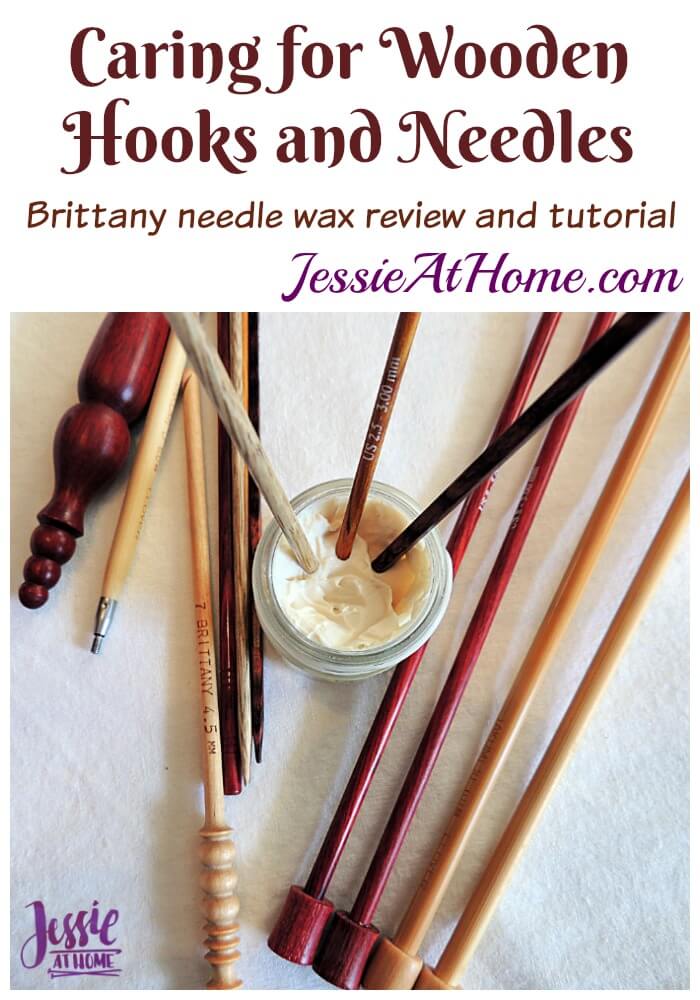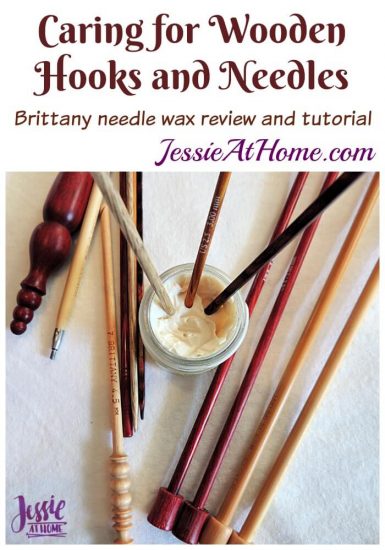 The product reviewed in this post was provided by Brittany. All opinions are my own.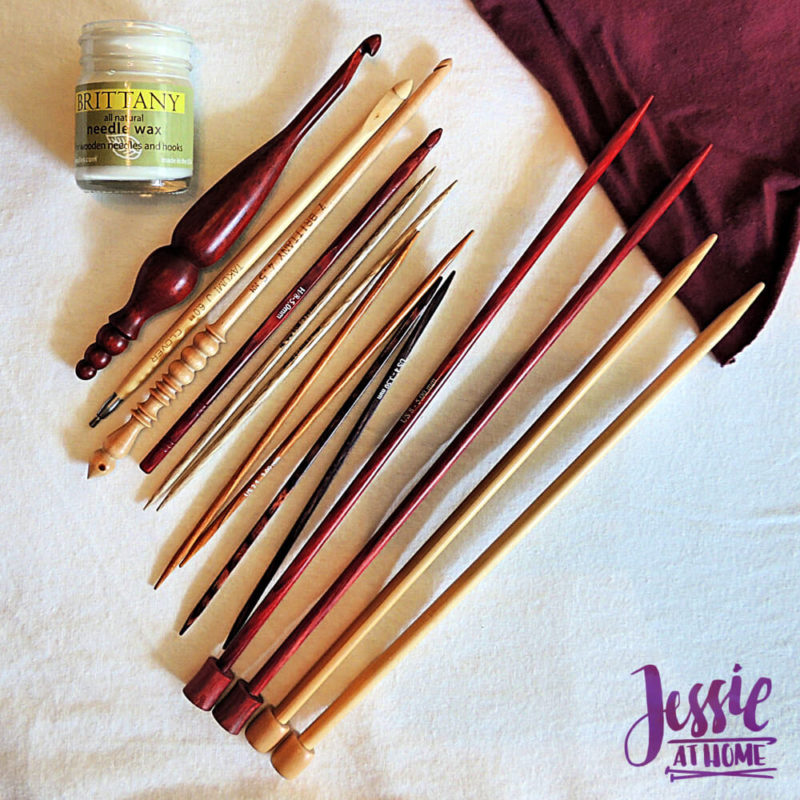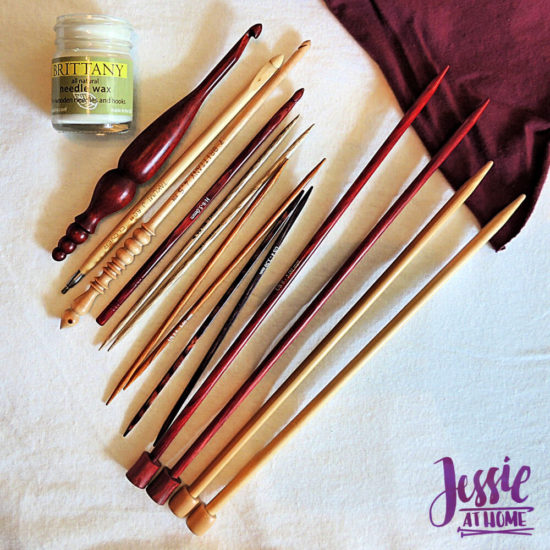 No matter how great your wooden crochet hooks and knitting needles are, the wax finished applied on them before you bought them will eventually start to wear off with use. This means your favorite wood hooks and needles are going to need some love.
Thankfully, Brittany has you covered! The Brittany all natural needle wax is easy to use, works beautifully, and doesn't leave a residue or have a strong smell.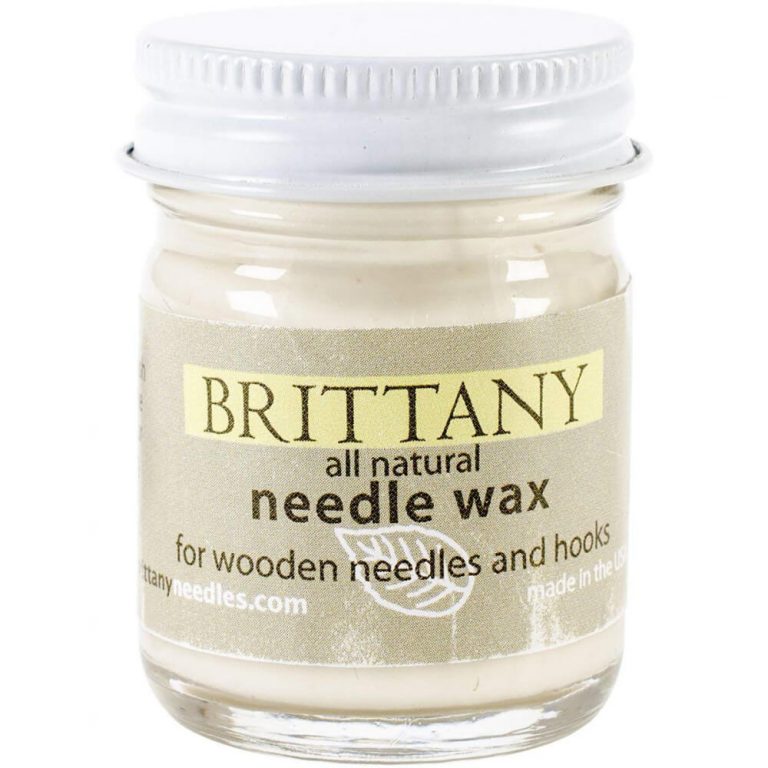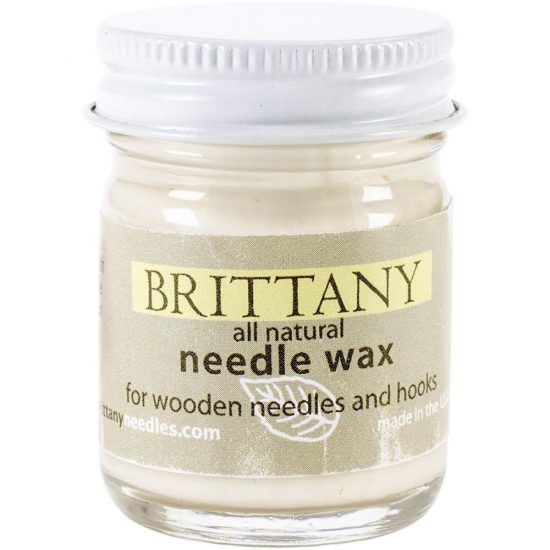 I found Brittany needle wax easy to use. I always have little squares of old cotton tee shirts on hand, so I used one of those. First I used the cloth to apply a small amount all over the wooden crochet hooks and knitting needles. It did not take much. I rubbed it all in with the cloth and let the hooks and needles sit.
At this point you want to let them dry for 1-24 hours. Then all you need to do is take a clean, soft cloth and buff the hooks and needles. I found I could immediate use them without any residue on my hands or my yarn.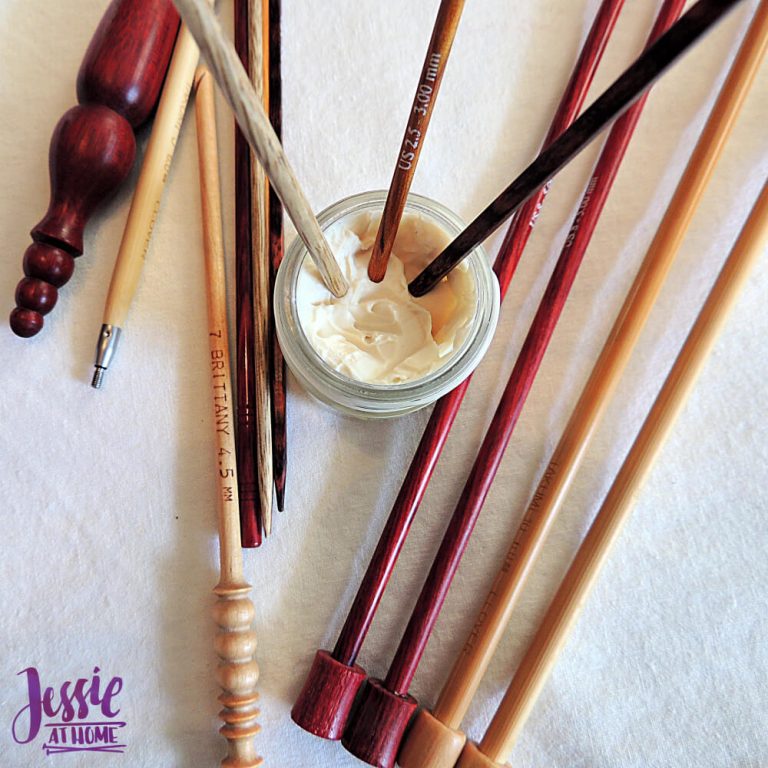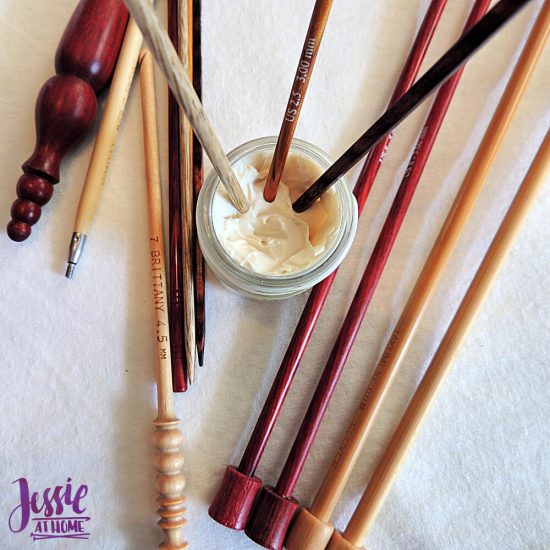 Brittany Needle Wax keeps my wooden crochet hooks and knitting needles looking beautiful and working well. It keeps them smooth, but not slippery. They are shiny and bright. Even some of the cheaper wood hooks and needles I have are so much better after I wax them.
I love that you don't need to use a lot of the wax. The small jar of wax should last quite a long time, even with all the wood hooks and needles I have.
If you have any wooden crochet hooks or knitting needles, you need Brittany Needle Wax so you can keep them looking great and working beautifully! You can hop on over to Amazon and order some right now HERE!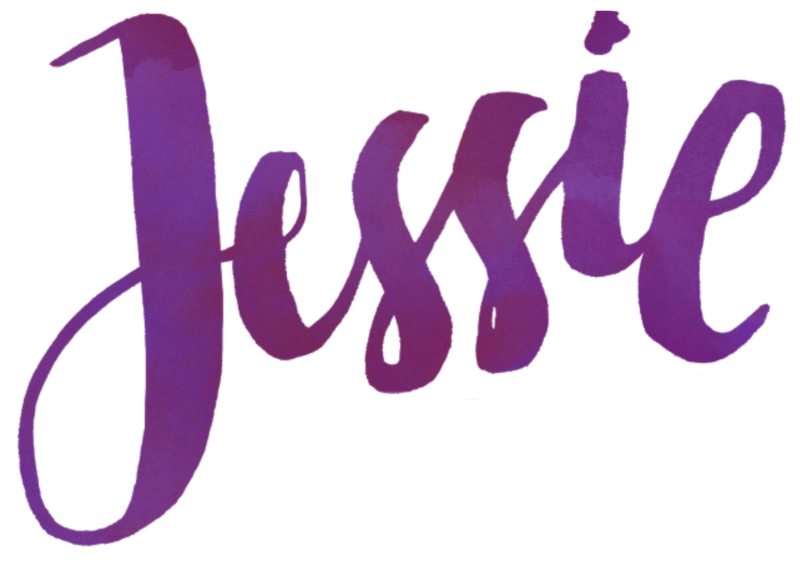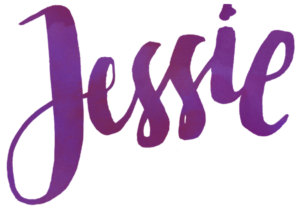 ©Copyright 2019 Jessie Rayot / Jessie At Home All my videos, patterns, charts, photos and posts are my own work. Do not copy them in any way. If you want to share this information with someone, share the link to this post. If you want to share on your own blog / website, then you may use the first photo in this post and link back to this post. You may not give away printed copies of this post. Thank you.
If you liked this post, try one of these.