Last week, Kim Guzman invited me to join in on the World Wide Artist Blog Hop.
I "met" Kim on line through a Crochet Bloggers and Designers Facebook group we are both in. She and I became fast friends, and we finally got to meet in person at the Knit and Crochet show this past July. Kim has become a dear friend, and someone I often look to for advice on not only crochet/design questions, but also on how to be a respectable professional. Plus, she makes me laugh, which is always a good thing!
Thank you Kim!!
So, the World Wide Artist Blog Hop…
Artists around the world post answers to four questions on their blogs and link to a minimum of one, maximum of three artists who post their answers the following Monday. The next Blog Hop post will be September 15.
Here are the 4 questions:
Why do I do what I do?
How does my work differ from others of its genre?
How does my creative process work?
What am I working on now?
Some Previous Participants:
Look At What I Made
Knot by Gran'ma
Kokopelli Design
I have invited the following Participants for next week's entry:
Laurinda Reddig of ReCrochetions
Rebecca of Little Monkeys Crochet
Why do I do what I do?
It makes me happy.
I came about being "Jessie At Home" in a very roundabout way. It just sort of happened. I have always been an artist of one kind or another. I learnt to crochet when I was 8 (I wrote about that here). I was a costume designer for quite some time, but then I was set up on a blind date and everything changed. Before I knew it I was a wife and a stay at home mom. I wanted to be a stay at home mom, it was the right fit for my family and me, but I also wanted to still be me. I felt lost. As though who I was had become Jessie the Wife, and Jessie the Mom. Jessie the artist was screaming to get out. I had started a blog to share pictures and stories of my children with my large family, as none of them were really local to me. Eventually I started adding in posts about my crafty and artistic endeavors. The more I added them in, the happier I became. I found my inner artist again, and I found myself again. I discovered that with the path my life had taken, crochet and knit were really the arts that fit best into my life, and made me happiest. About 2 years ago I decided to really pursue this as a business, and make it a way to help with the bills. I still have quite a ways to go, but I am certainly on the right path. I am blessed that I am able to bring in an income doing something that makes me so happy. So, yea, I do what I do because it makes me happy.
How does my work differ from others of its genre?
I come from a costume design background. My favorite shows to design were always the fantasy/childrens shows and the musicals. I bring that whimsy into my designs. You can see it in the Flower Fairie costumes I made for my twins 3 years ago.
I really am drawn to designs inspired by nature and fantasy. I have quite a few.
I also love to come up with new and creative ways of constructing my pieces. I am not a fan of seaming my knit and crochet, so I often come up with ways of joining the seams as the item is made. Sometimes I use join~as~you~go techniques that I have learned elsewhere, sometimes I come up with techniques on my own. I try to keep the patterns at a level where most crocheters can create them, and I add in lots of process photos when I think they are needed, and even videos to help out with some of the more difficult areas.
Many of my patterns include process photos, a video, and a chart, so that no matter how you learn, there is something for you!
How does my creative process work?
Non~stop!
Everything inspires me. Sometimes I see a costume on TV that inspires me and I grab the closest piece of paper and pen or pencil and sketch out something. My house is scattered with envelopes covered in sketches! Other times I see something in a fashion magazine that causes an idea to spring forth. Mind you, I am not talking about "Oh, look at that top, I could make that in crochet" It is usually more a shape or a texture that inspires something. Often times if you looked at my inspiration and the finished design, you would really have to look to find the connection.
Of course, nature is a big inspiration for me as well.
After I am inspired, I start to create. I often hit a wall as I start to create something; sometimes what is in my head just won't show up in the yarn. Sure, I could spend hours upon hours doing the math and approaching things logically so that I can make exactly what I designed, but that is not often how I work. Most of the time I just start working, and when I hit a wall, I work through it, letting things change. When I started creating the piece that ended up as my Fall Leaves Wrap, there were no leaves. It was going to be one continuous piece. I was going to make each row starting with slip stitches, and working higher and higher stitches as the row went along to give it shape, then on the way back I would start with the high stitches and work to the low. I was also going to offset the rows to give it the off~kilter look that the final piece does still have. I didn't like it. I started playing with creating individual wedges to connect in an off~kilter way, and somewhere along the line I realized that leaves would be cool. I just never know where something will end up.
What am I working on now?
Oh my goodness, so much!! I have a few finished items that just need the written patterns edited.
One is a wrap for an E~Book which will be for sale for charity. I will give you all the details as soon as I can.
Another is this fun wrap made of just chain stitches and single crochet. This pattern will be up on the blog for free this week!!
I am also working on an entry for the "Design a Shawl for Stevie Nicks" contest. It is inspired by my Fall Leaves Wrap.
And let's not forget that I am working on the crochet versions of the Kat/Katherine coats. I have a lot more ideas for patterns in this line, and I am going to give them all fairie names. The child sized, crochet version of the coat is named Lunette. Here is where she is at as of right now. I hope to have the pattern tested and released by the new year, but we will see.
There are also many other things in the works. You will just have to keep on coming back to see it all! Remember to visit next week's Blog Hop posts, and you can always hop back to some of the previous posts as well. 🙂
Did you enjoy what you found here at Jessie At Home? Then sign up for my newsletter and like my Facebook page, so you'll get all the updates on new tutorials, other posts, sales, and coming events.
If you have any questions, want to share pictures of your work, or just want to chat with Jessie and other crafty individuals, than join my Facebook group.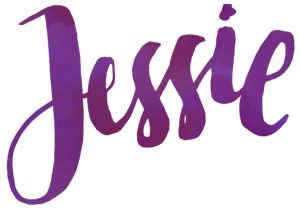 © Copyright 2014 Jessie Rayot / Jessie At Home All my videos, patterns, charts, photos and posts are my own work, so you may not copy them in any way. If you want to share this information with someone, then share the link to this post. If you want to share on your own blog / website, then you may use the first photo in this post and link back to this post. Also, you may not give away printed copies of this post.
Want to get the latest posts from Jessie at Home delivered straight to your email?
Subscribe to the Jessie at Home newsletter! We'll send you the latest patterns and tutorials. We will never spam you, promise to never sell your email address, and you can unsubscribe at any time.