Get dazzled with this fun embroidery kit from Zendazzle. Here's my review and a giveaway.
The kit reviewed in this post was provided by Design Works Crafts.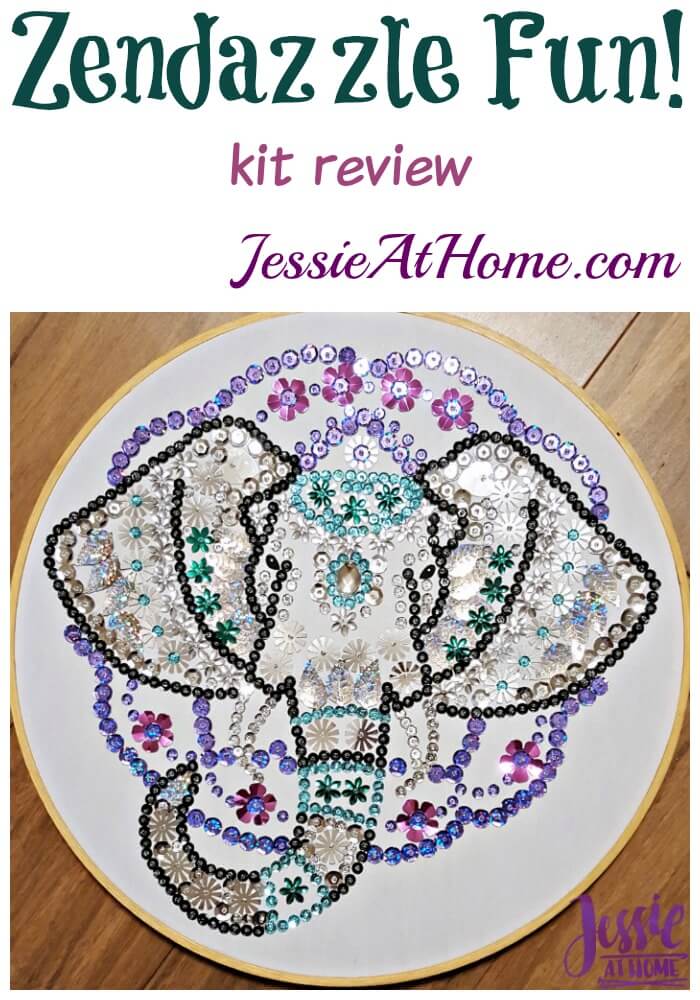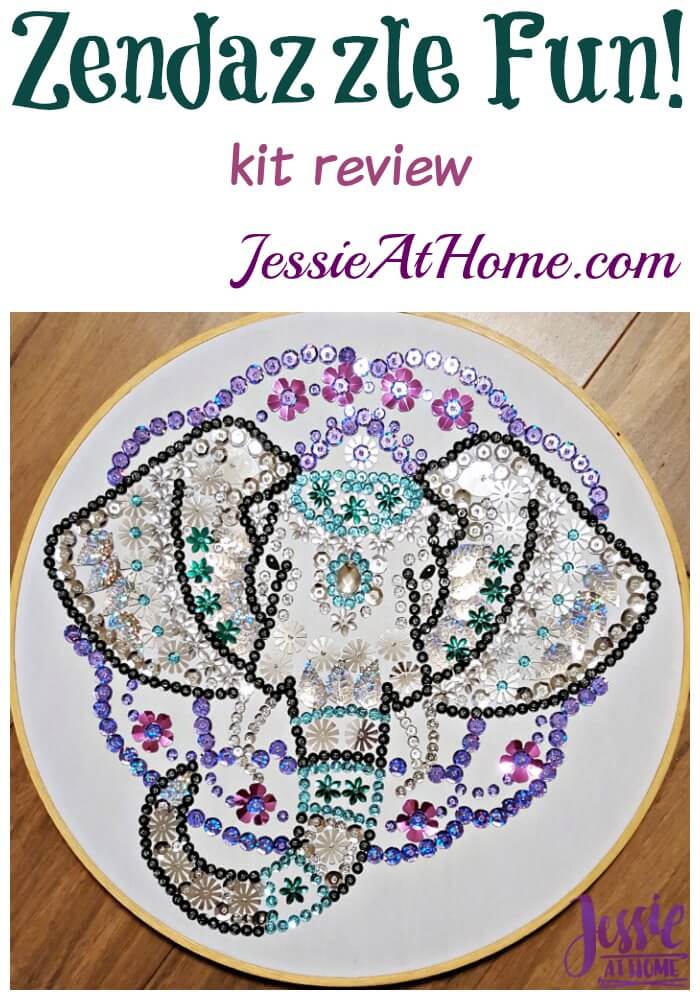 I have been adoring these Zendazzle kits since I first saw them about a year ago. They are just so sparkly and fun. So I finally got my hands on a kit and I am going to share all about how to create it with you.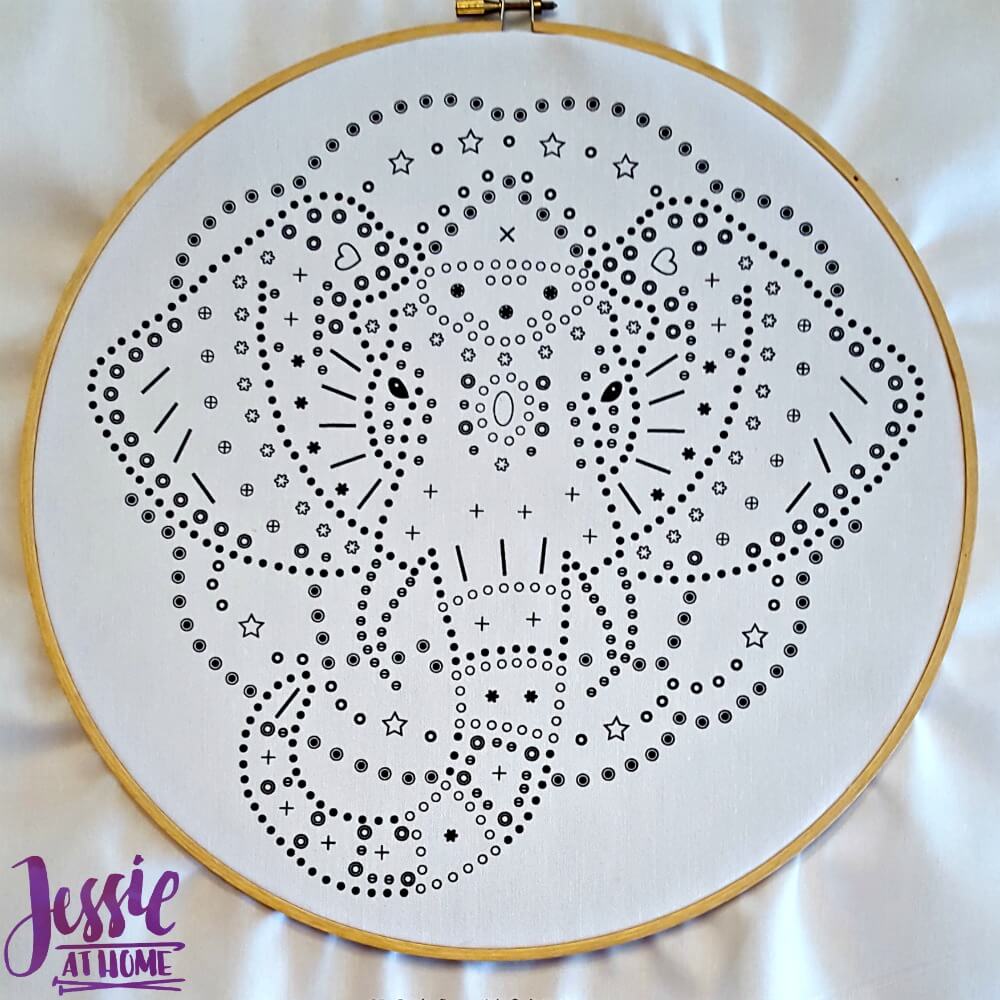 To begin you will need to iron your fabric. Place it printed side down and iron it from the back, just to be safe. You don't want the creases from being packaged in your final piece. Now place the fabric in a 12″ hoop. Yes, you really need to do this. If you don't put it in a hoop you will pull the fabric when sewing and your final piece will have puckers. You can not use a smaller hoop because once you start sewing on your sequins and beads you won't be able to move the hoop around like you can with cross stitch or needle point.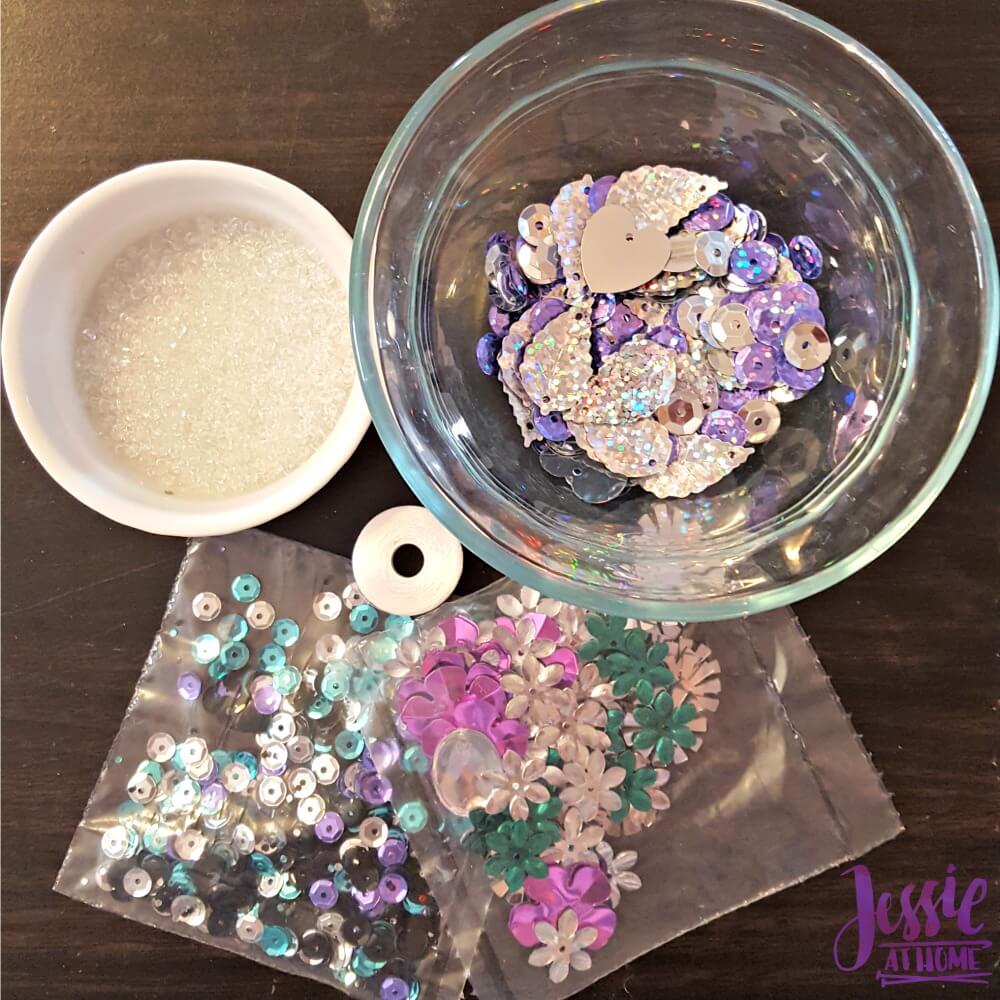 Read all the instructions. It really lays everything out very clearly. Get your parts ready to go. I recommend using a different container for the beads and the sequins, it will make your life easier.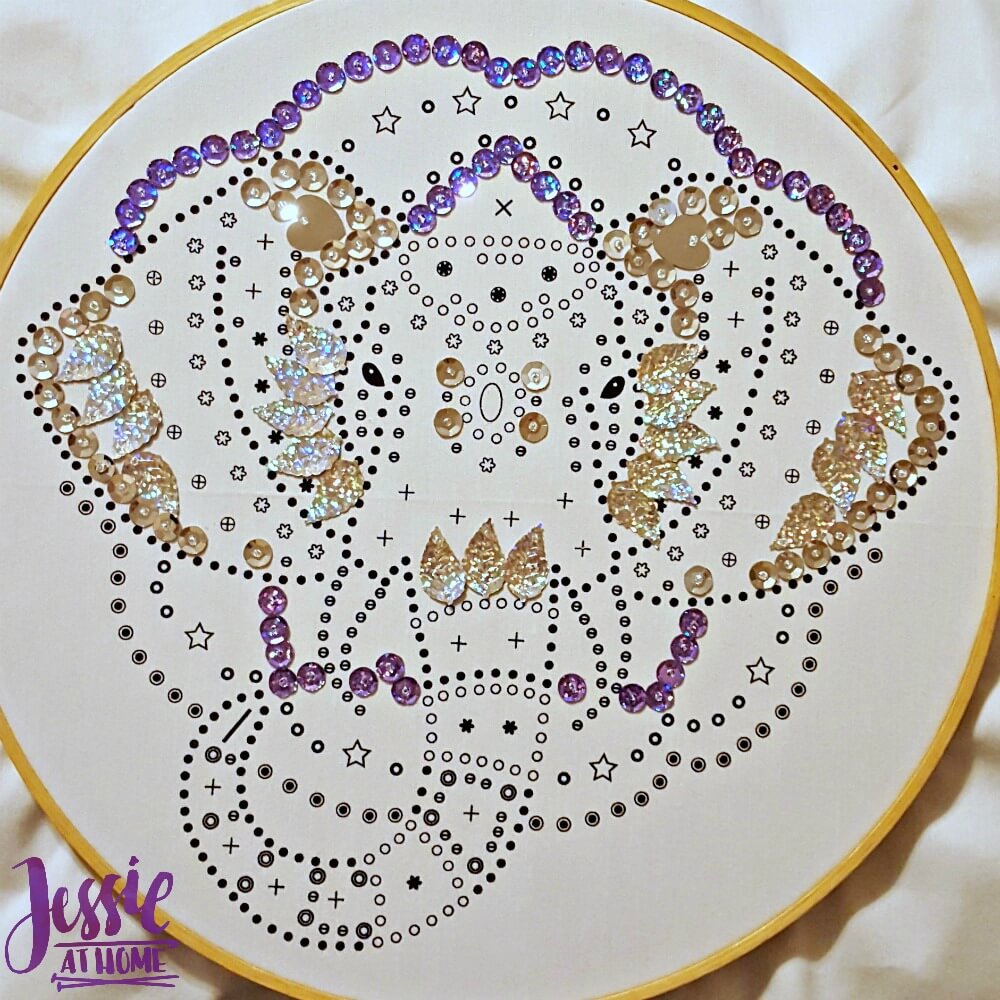 Now you're ready to start. come up through the center of a symbol with your needle and stack on the sequin(s) and then the bead, pull the thread through then go back down through just the sequin(s). Keep going in this manner. I made a video to show this if you need a visual.
VIDEO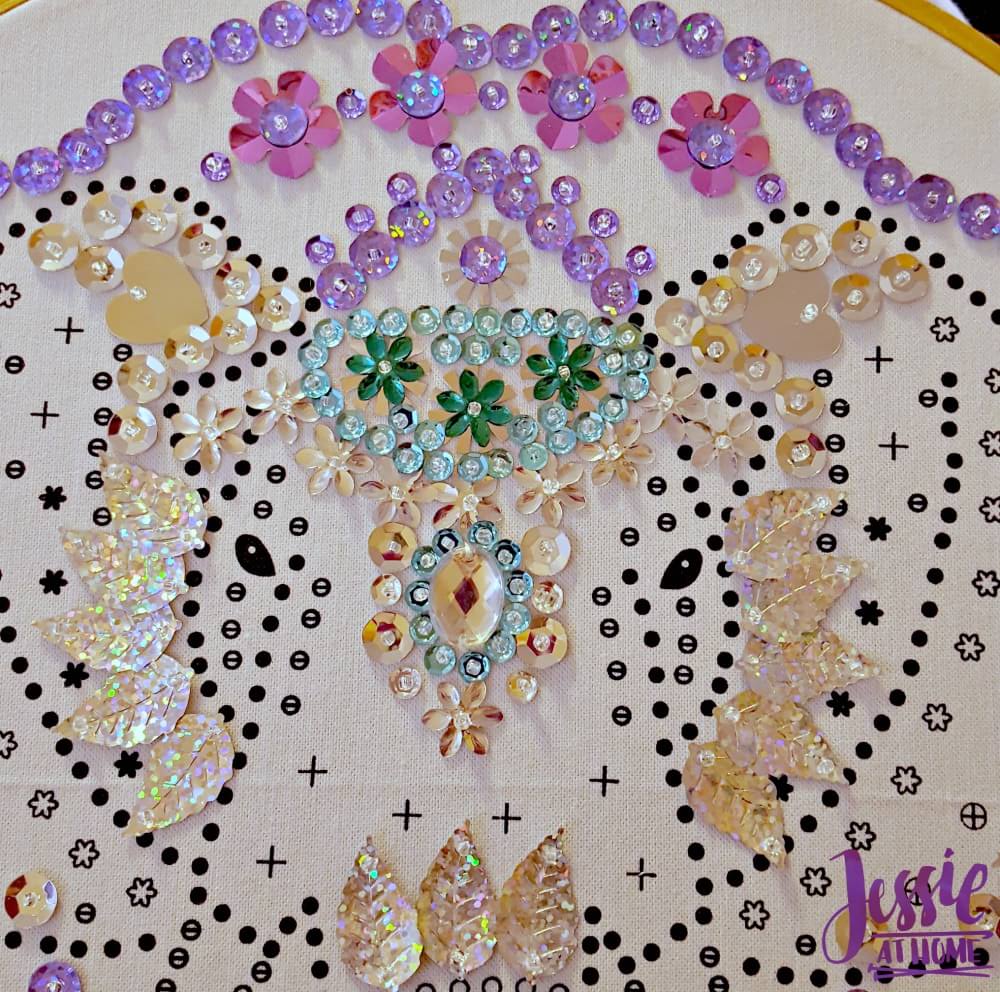 I used most of one packet of sequins before moving onto the next, it just made it easier to find the pieces I was looking for as I had them all mixed together in one container. When I got the leaves I had to refer to the picture to see which way to place them.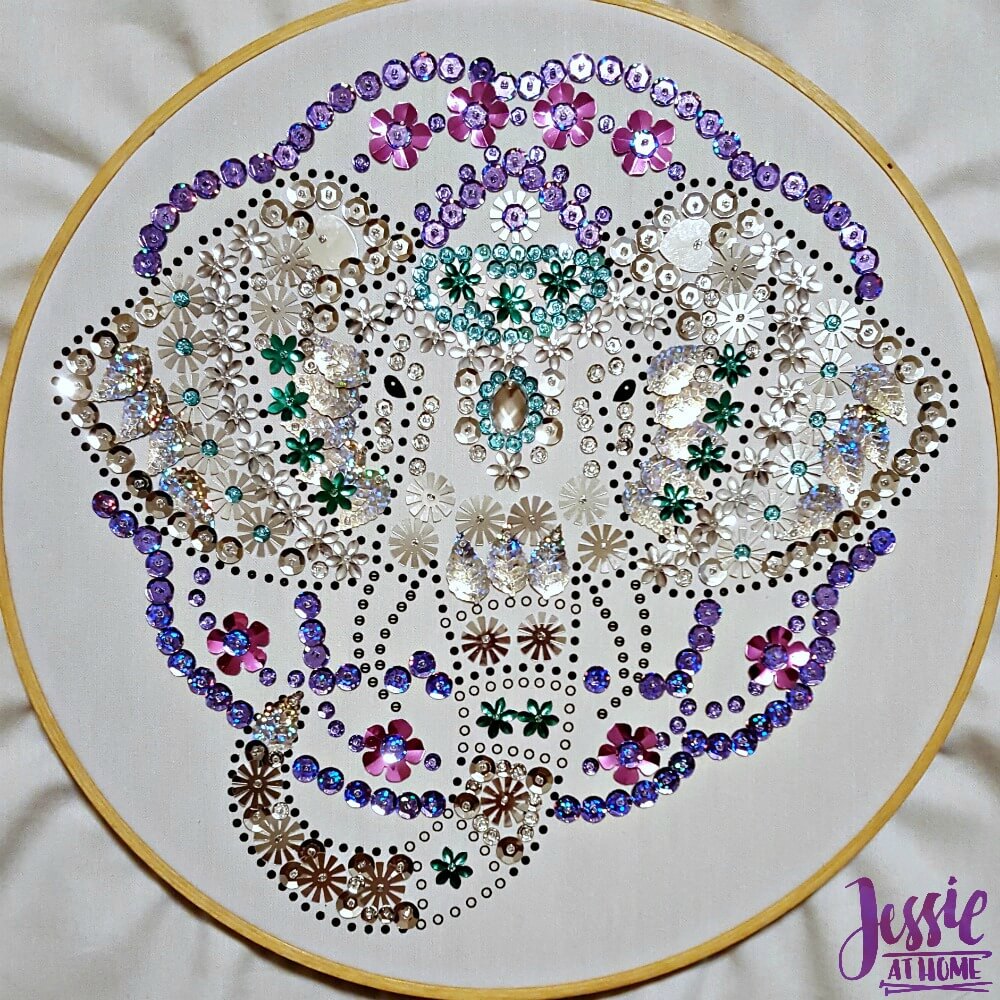 I really enjoyed this project. It was very relaxing and I was constantly surprised by how quick it went. There were plenty of sequins and beads to complete the project, even with dropping a few. The needle was the proper size for the beads and it was very rare that I found a bead with a hole too small to go over the needle.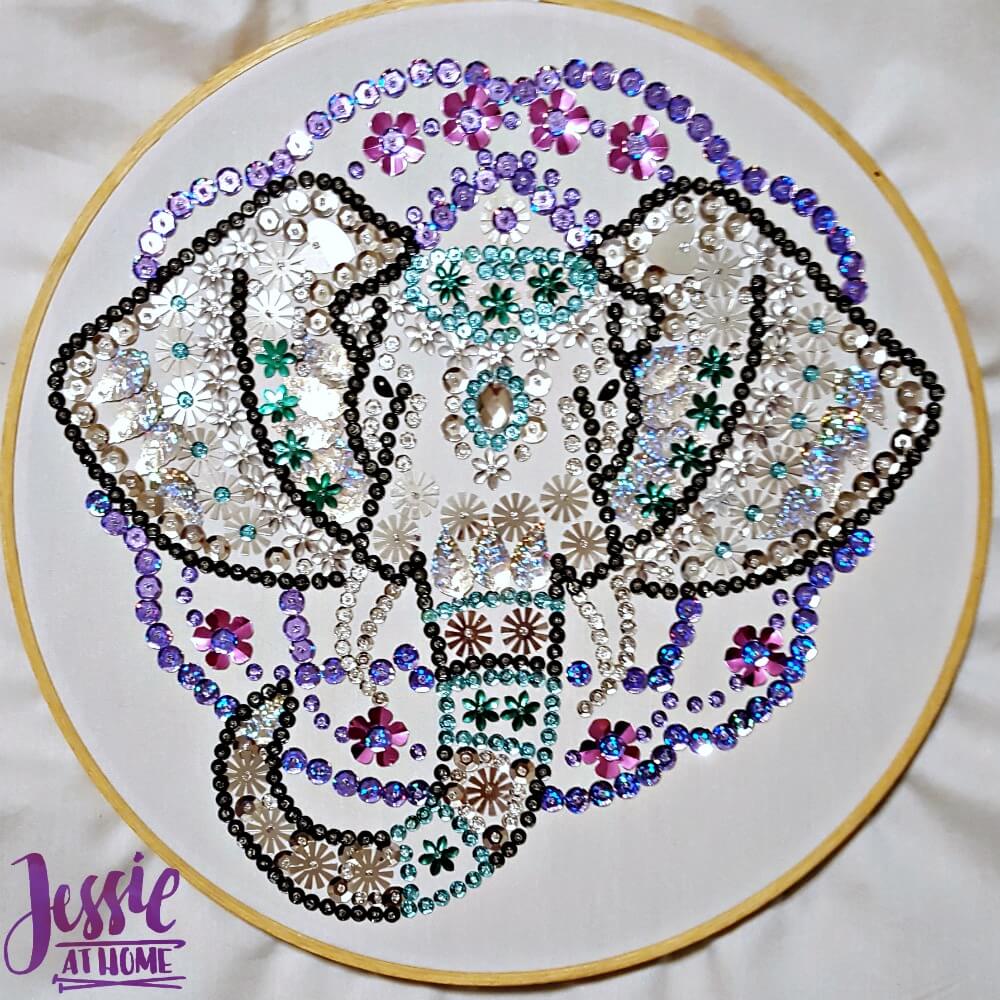 Once you are done you need to decide how you are going to display it. If you want it framed, there are some instructions in the kit for that. I thought it looked nice in the hoop. To finish it off I first made sure it was pulled tight and centered. I then cut the extra fabric to about 1/2 to 5/8 inch past the hoop.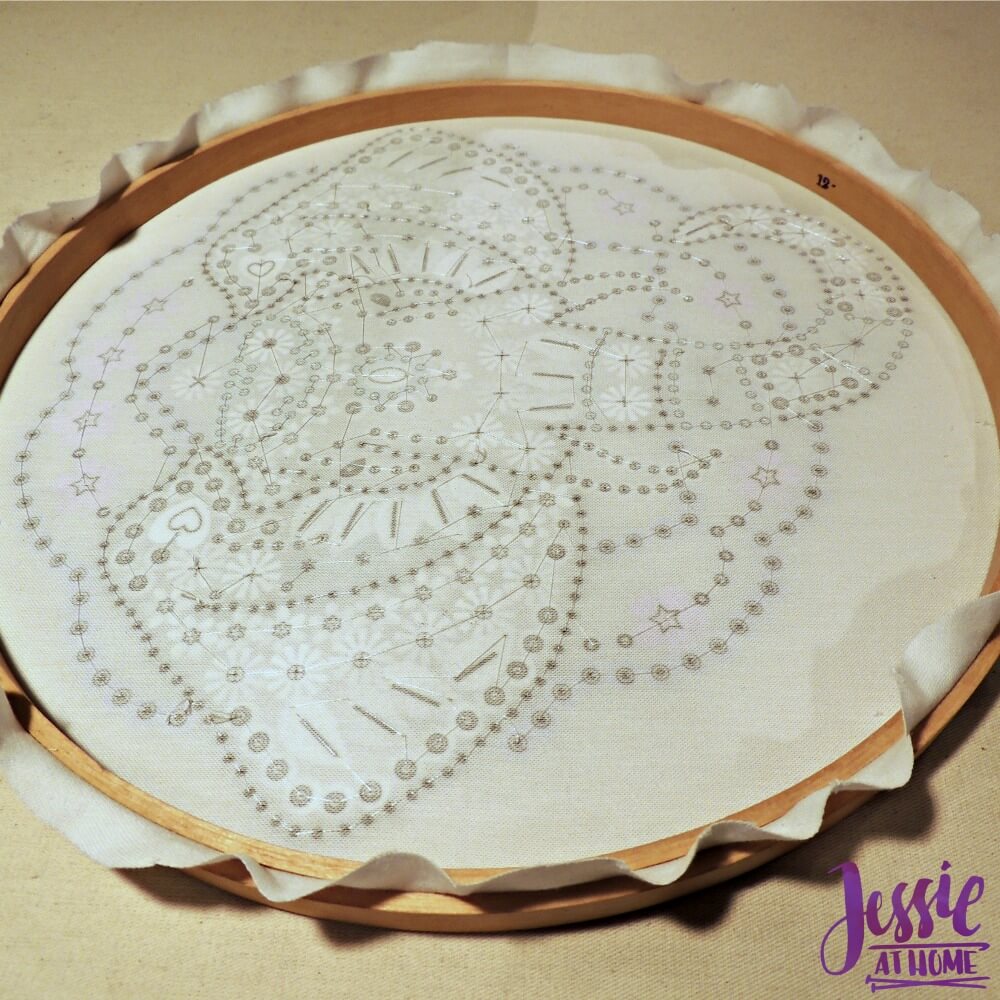 Next I took my hot glue gun and ran some glue along the inside top of the hoop for just a couple inches, then I pressed the fabric down. Be very careful doing this, you do not want to get glue on the back of your piece. I kept going a few inches at a time until I had gone all around.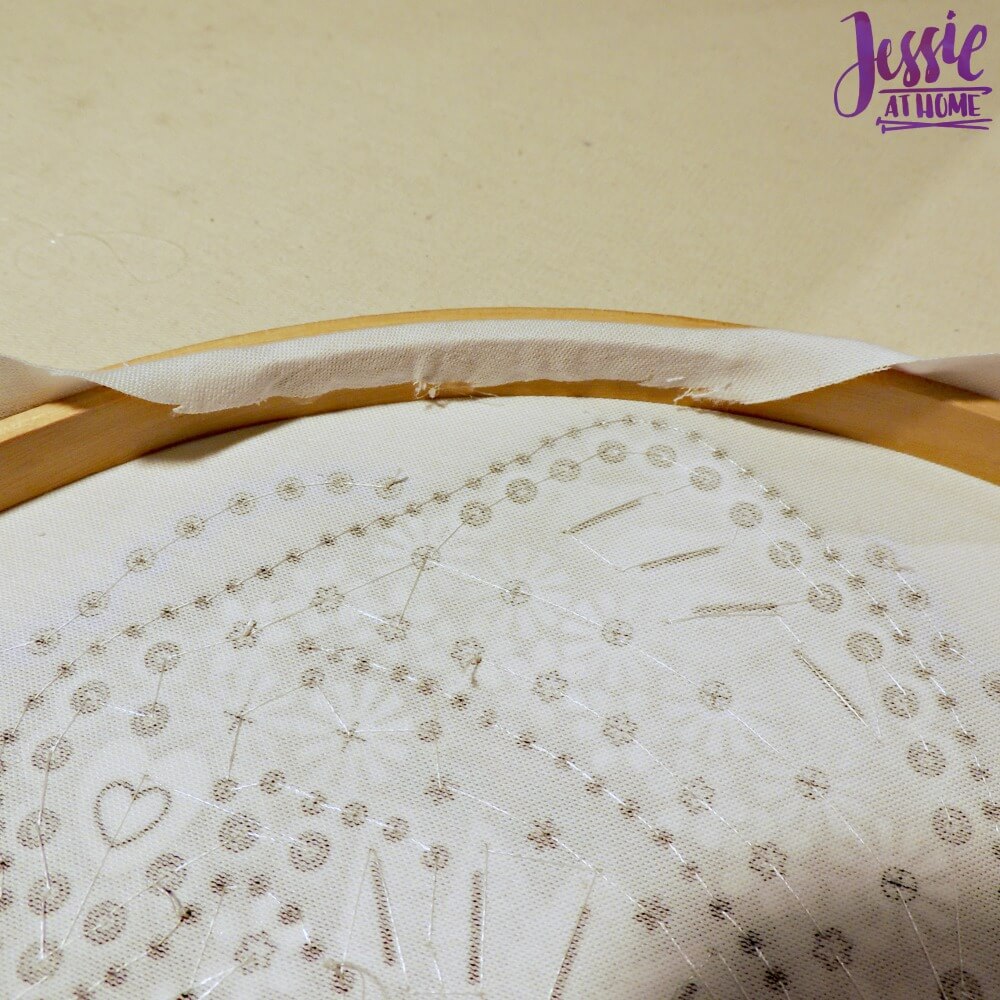 Once your Zendazzle is in it's hoop or frame, you are all done. Now find a place to display your work with pride!!
You can find Zendazzle kits in many craft stores and on Amazon, HERE.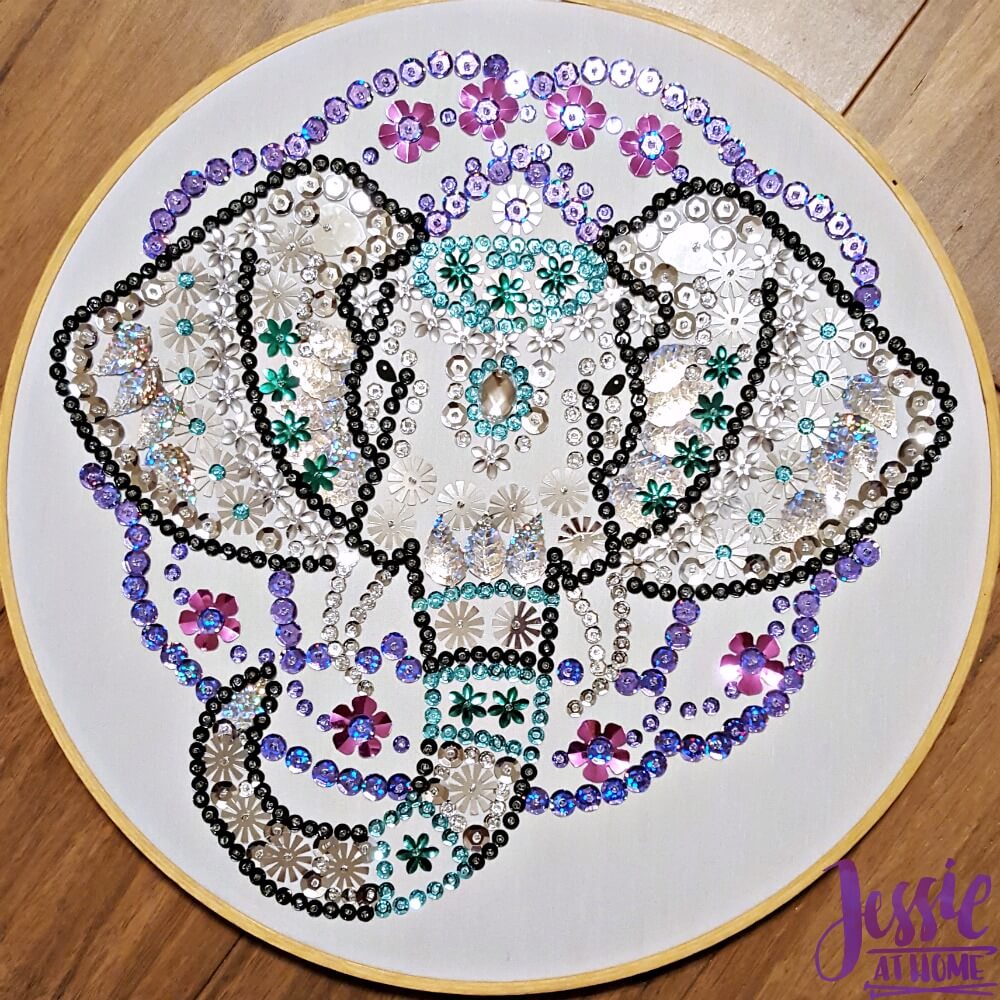 Now you can enter to win your a Zenbroidery Kit – this is an embroidery kit, NOT a sequin kit. To enter you must be at least 18 years of age and have a valid USA shipping address. Giveaway ends on March 5, 2018 at end of day eastern time. Winners (that's right, there are TWO winners!) will be notified by email and will have 1 week to reply with a valid shipping address or another winner will be chosen.
a Rafflecopter giveaway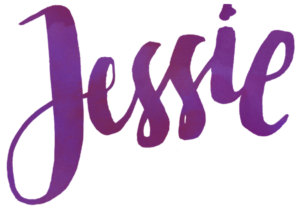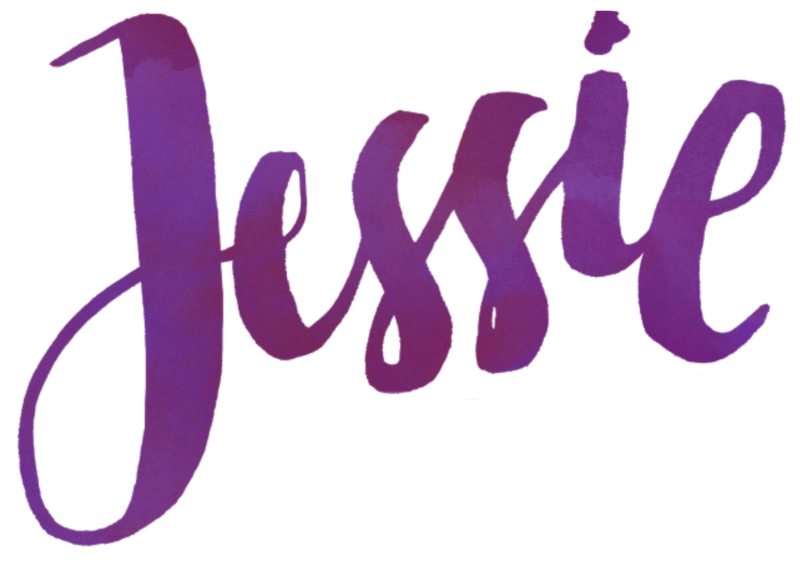 ©Copyright 2018 Jessie Rayot / Jessie At Home All my videos, patterns, charts, photos and posts are my own work. Do not copy them in any way. If you want to share this information with someone, share the link to this post. If you want to share on your own blog / website, then you may use the first photo in this post and link back to this post. You may not give away printed copies of this post. Thank you.
Want to get the latest posts from Jessie at Home delivered straight to your email?
Subscribe to the Jessie at Home newsletter! We'll send you the latest patterns and tutorials. We will never spam you, promise to never sell your email address, and you can unsubscribe at any time.