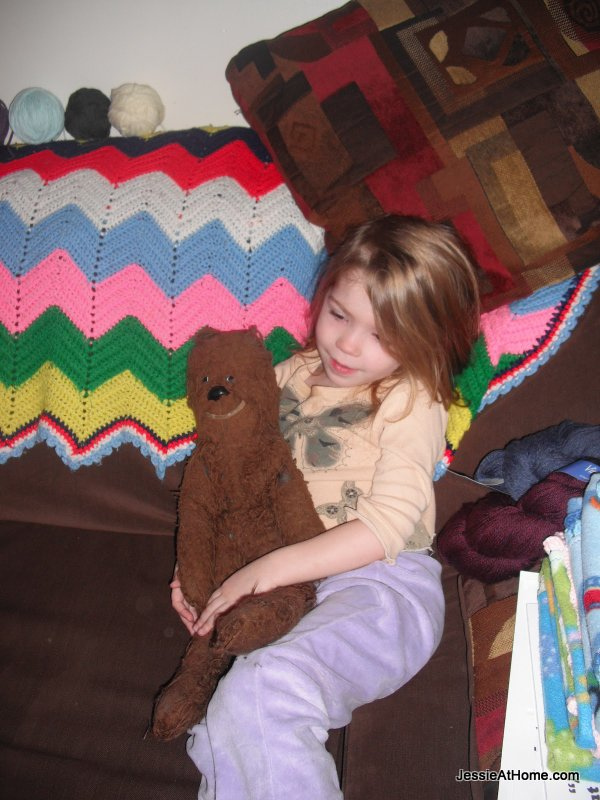 That's right. Everyone here has a nasty cold! So much so that my childhood security "blanket" was brought down from his perch on a high shelf in the girls room.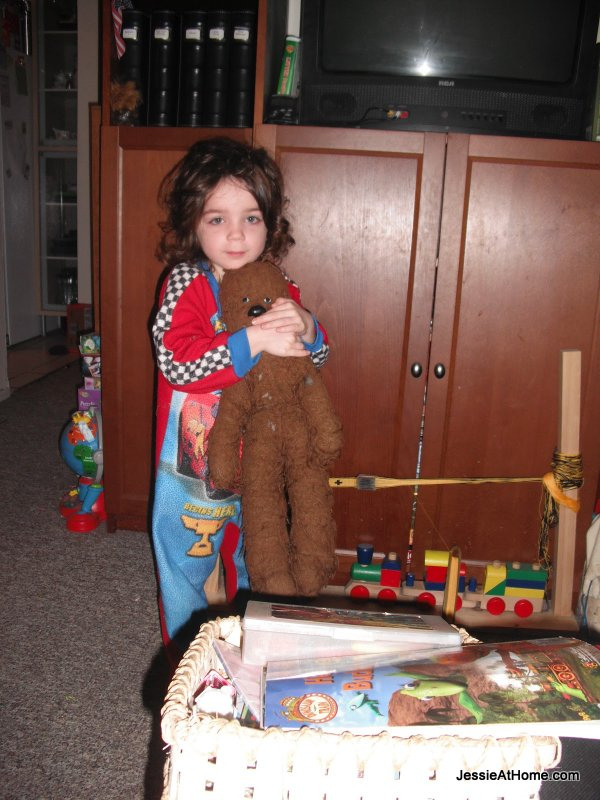 I thought the girls could use some special Chewy love, and they both were very happy to finally have a chance to cuddle him!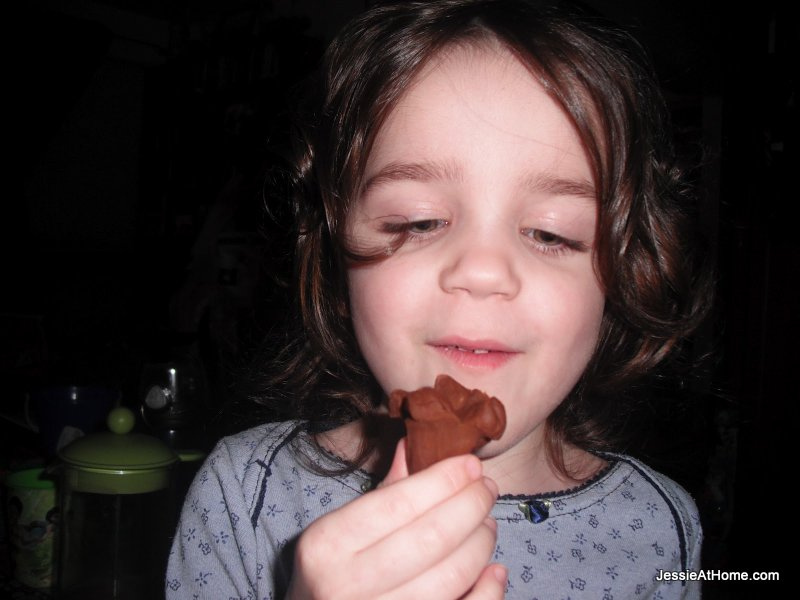 A few days ago, before the colds were so bad none of us wanted to move, there was a play doh day. Vada made me a flower.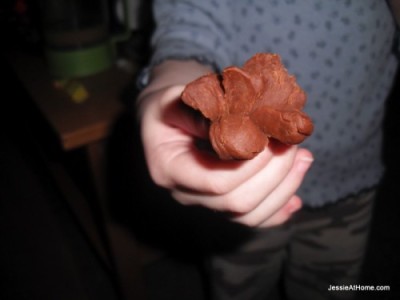 She was quite proud of it!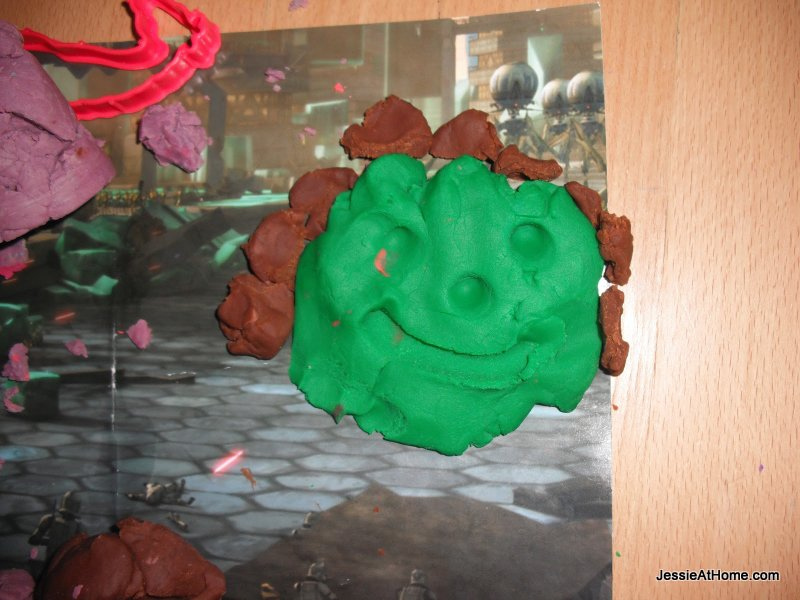 She also made me. Look at my big smile!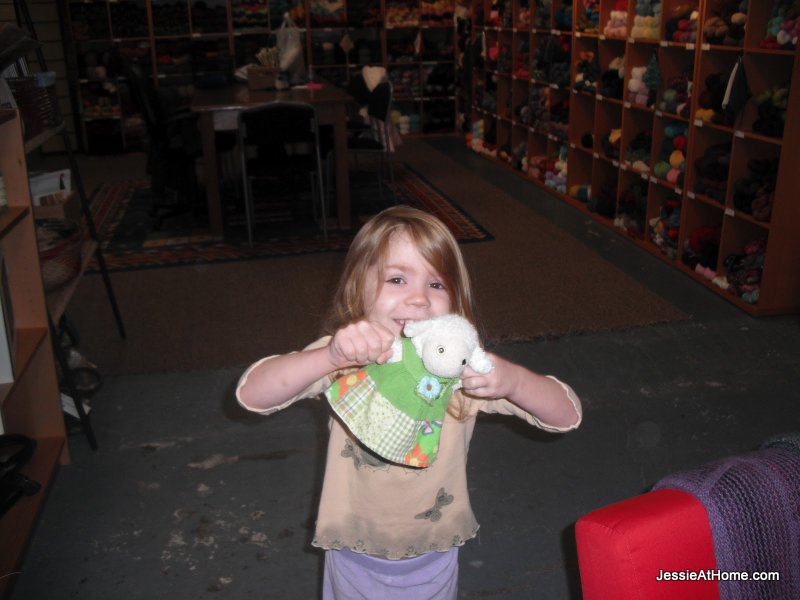 We also took a trip to the Stix~n~Stitches this past Friday. Kyla dressed up Lamby and brought her along, because sheep belong in the yarn store.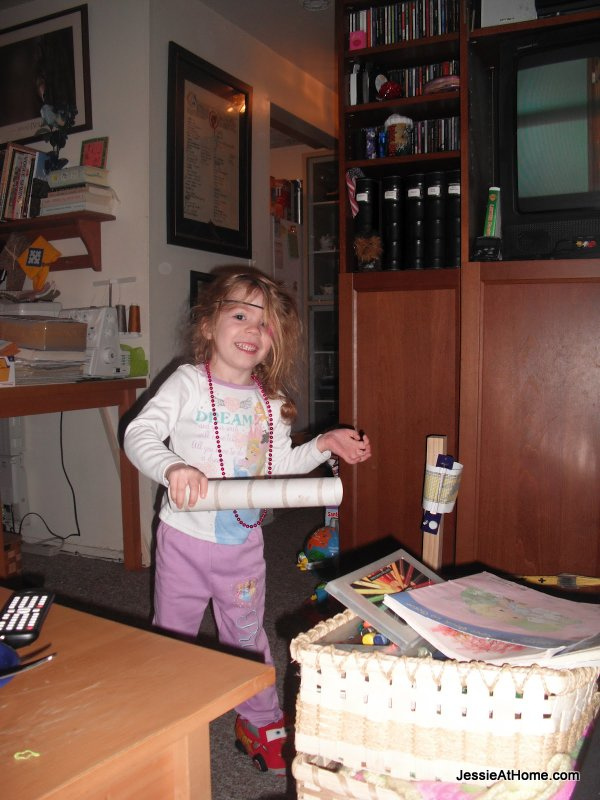 Just felt the need to share this pirate girl snap with you. Quite the cutie, isn't she?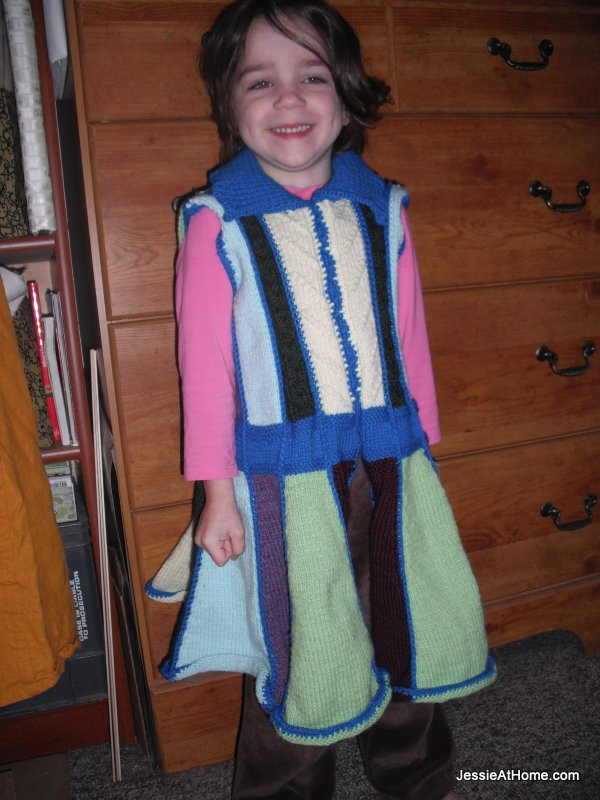 Vada's coat is almost done. We had a little fitting the other day.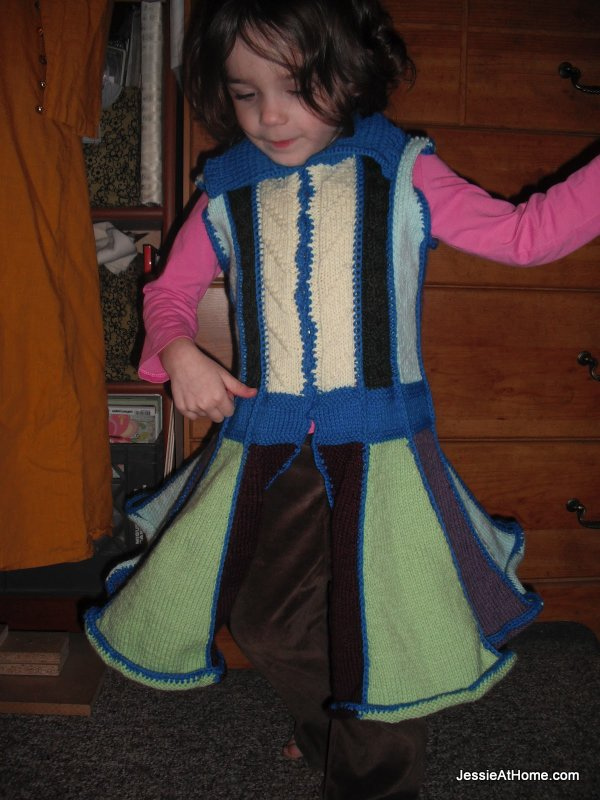 Vada had fun twirling around in it!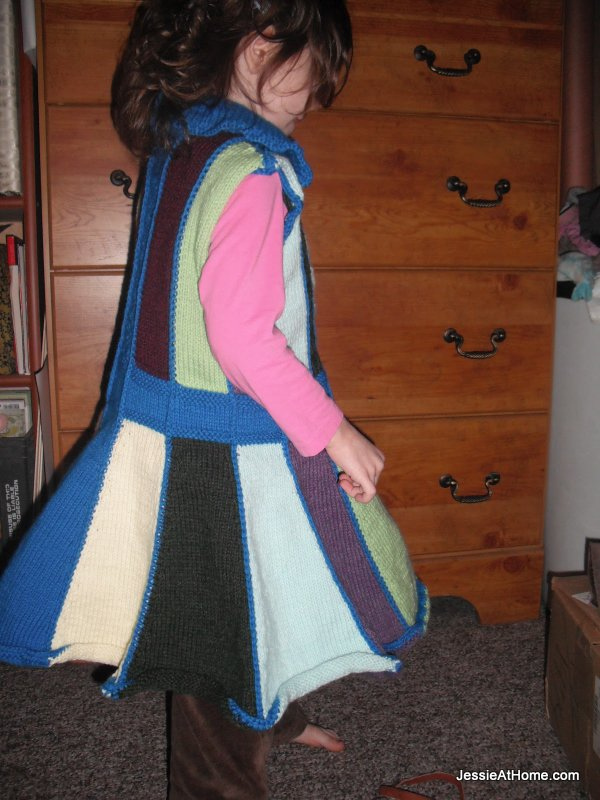 It still needs sleeves, a hood, and a hem.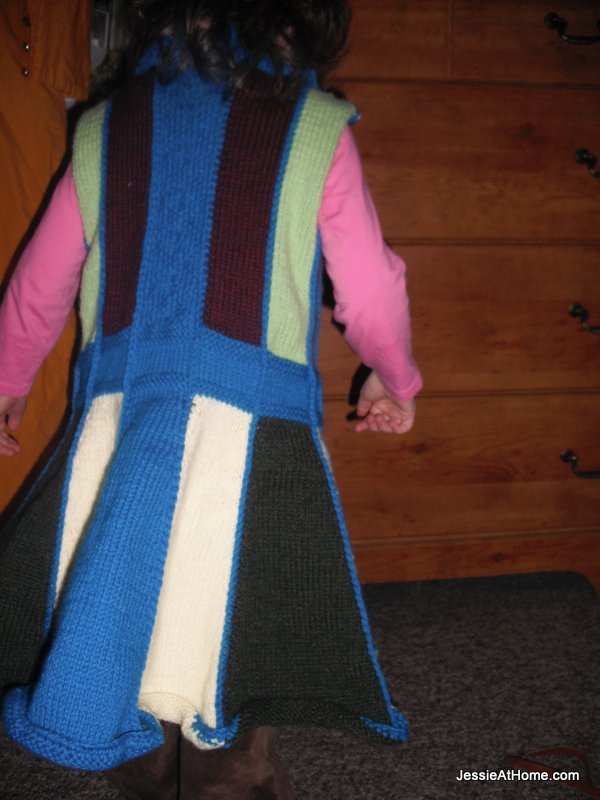 Oh, and a zipper and belt.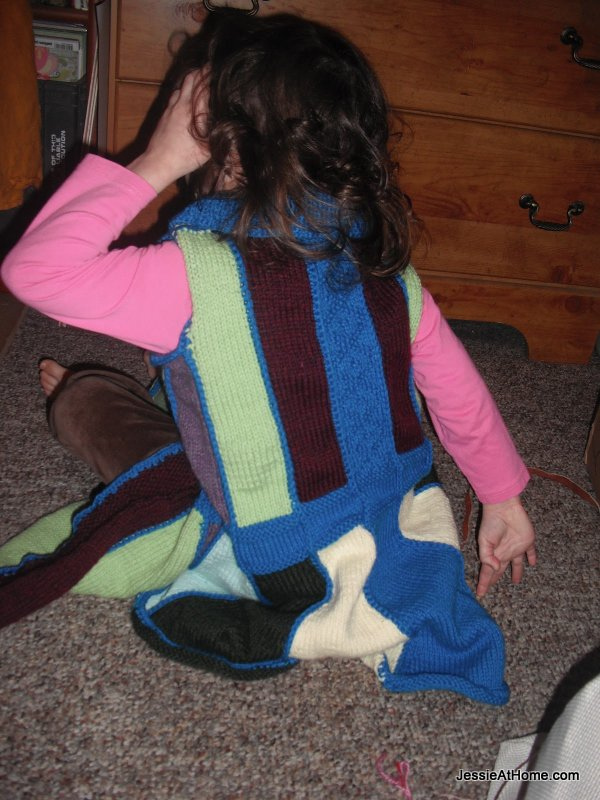 Still fun to twill 'til you drop!
I have decided I am too scattered. In an attempt to have stock in my Etsy store, and stock at InsaniTea, I have gotten away from where I should be. I have some great patterns in the works and in my head, and I need to keep focused on that. My difficulty is in accepting the amount of time it takes to get a pattern to where I want it to be, and also in having a hard time finding the number of good testers I need, who are willing to test in exchange for the finished pattern, as I am not able to pay anything else. I wish I could, but as I can't, it leaves me to do a lot of testing myself. Though I have to say, I have found a few awesome testers, and when it gets to the point where I can pay, some of those I have already found will be the first to receive an offer.
So, basically, I am just trying to go one step at a time, and accept that I may only release one pattern a month, but they will be amazing patterns, and not like what is already out there!
Alright, time to knit! Have a wonderful day!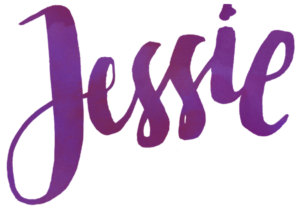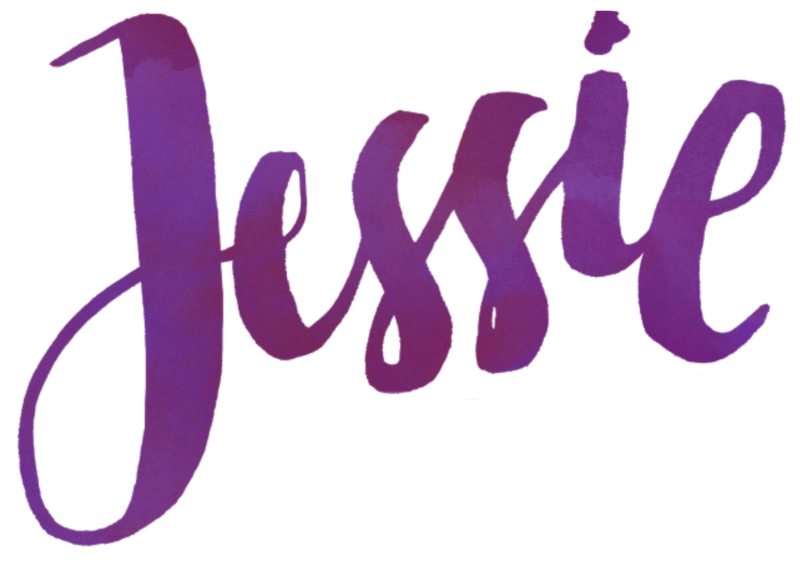 ©Copyright 2012 Jessie Rayot / Jessie At Home All my videos, patterns, charts, photos and posts are my own work. Do not copy them in any way. If you want to share this information with someone, share the link to this post. If you want to share on your own blog / website, then you may use the first photo in this post and link back to this post. You may not give away printed copies of this post. Thank you.